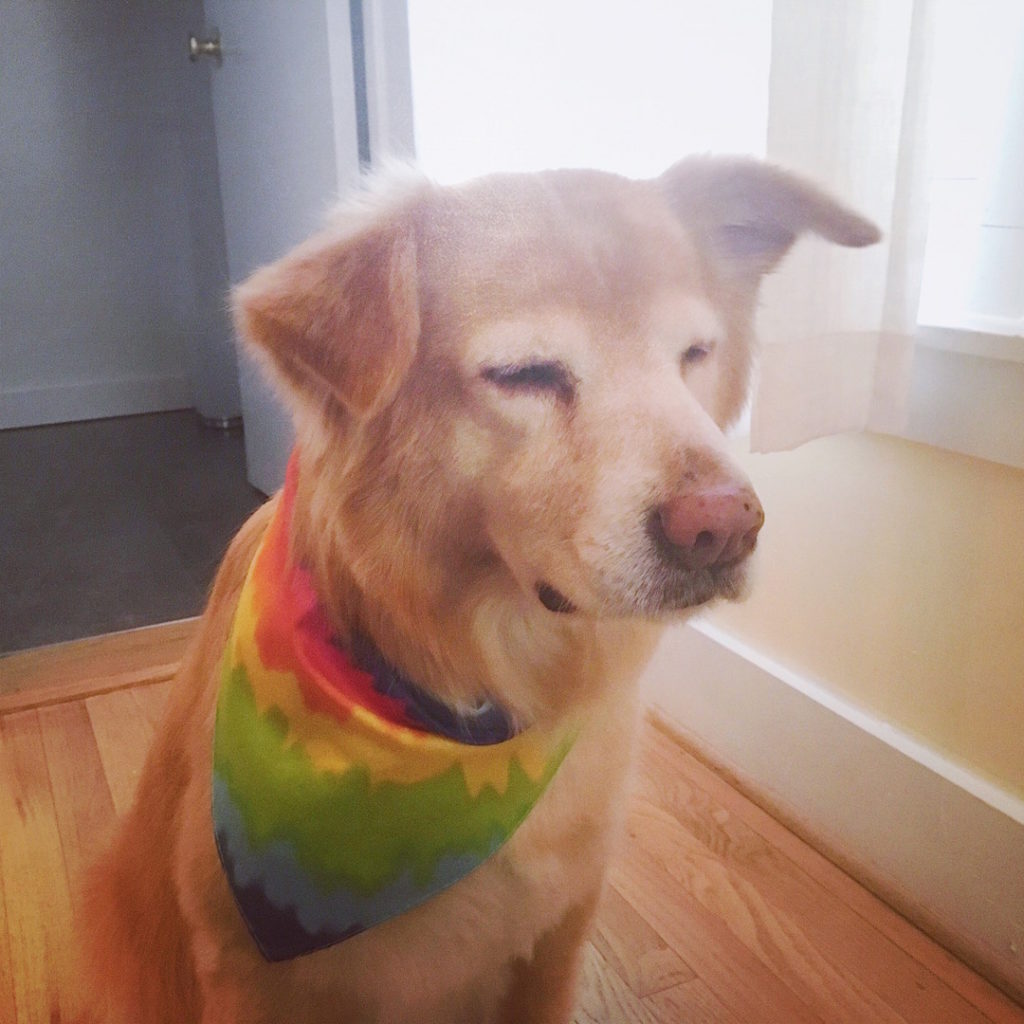 Aurnia has been part of the pack for over 6 years and I can't even remember what life was like before she joined our family. She's sharing the rainbow today in her snazzy bandanna after her visit to the groomers. It's hardly a relaxing activity for her.
As a rescue pup she occasionally displays trauma from her previous life. Her favorite human, the Mister was not her favorite in the beginning. She was a pregnant momma when she was rescued from Mississippi and later transported to DC, where she was fostered until she had her puppies. After they were weaned, she became a resident of the Washington Animal Rescue League (now Washington Humane Alliance) and that's where she met the Mister. He volunteered there as an adoption counselor almost on a weekly basis. I was on travel in CA and it was St. Patrick's Day when I received a text from him with a photo asking me, "What do you think about this pup?".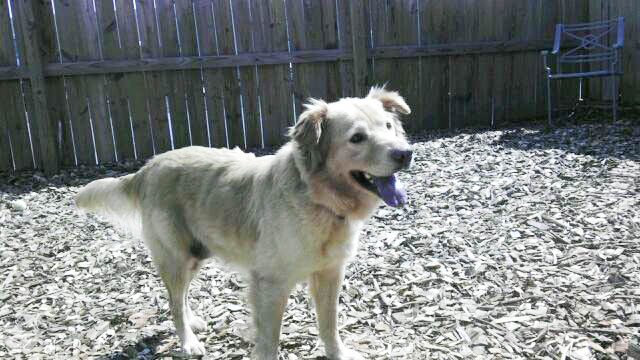 We had lived for so many years with just the two of us and I was a little afraid of the change to our schedules in accommodating a pet into our lives. We traveled a lot and we had never taken care of anything besides the two of us. I went with him to visit with her and she was withdrawn, unlike the other pups who are engaging and generally happy to see humans. She was not food motivated at all (what a stark contrast now!) because even when I had treats to offer, she wouldn't come to me. When we went for a walk, she would come to me if I was standing away from the Mister. If he moved towards me, she would back away. The vets at WARL determined that she should go to an only woman household. Their feedback from her foster was that Aurnia (at the time, her name was Carnival) would growl at the male who lived at the home where she was fostered and Aurnia would "protect" the woman who lived there. She has never been fond of tall people so it's a good thing that the Mister and I don't fall in the tall category.
Weeks go by and Aurnia hadn't been adopted. The Mister was concerned that she was experiencing emotional stress. He brought up adopting her again and I cautioned that she was unlikely to be a dog that liked to be cuddled or held. Was he fine with that? Yes – we were fine with it and decided to move forward. As a result, she came home with us on Mother's Day!
We got her home and it was not an easy transition. She never barked the entire time the Mister saw her at WARL. When she got home, she barked for the 1st time and we thought, "Wow – you have a voice and it doesn't sound like how you look!". She wouldn't let the Mister harness her to go for walks. She definitely didn't like it when we tried to get a dog walker to come by in the afternoons. As a result, it became my responsibility and that wasn't going to work. We decided that the Mister needed to be the alpha. So he patiently waited Aurnia out so that they could take their walks. She was still hesitant to go near him so getting a harness on her was quite an accomplishment. Little slices of hot dogs are a good treat (although we cut that out pretty quickly because it's not healthy). He also was responsible for her feedings. Now, we have a happy pup who loves the Mister and tolerates me. We wouldn't have it any other way.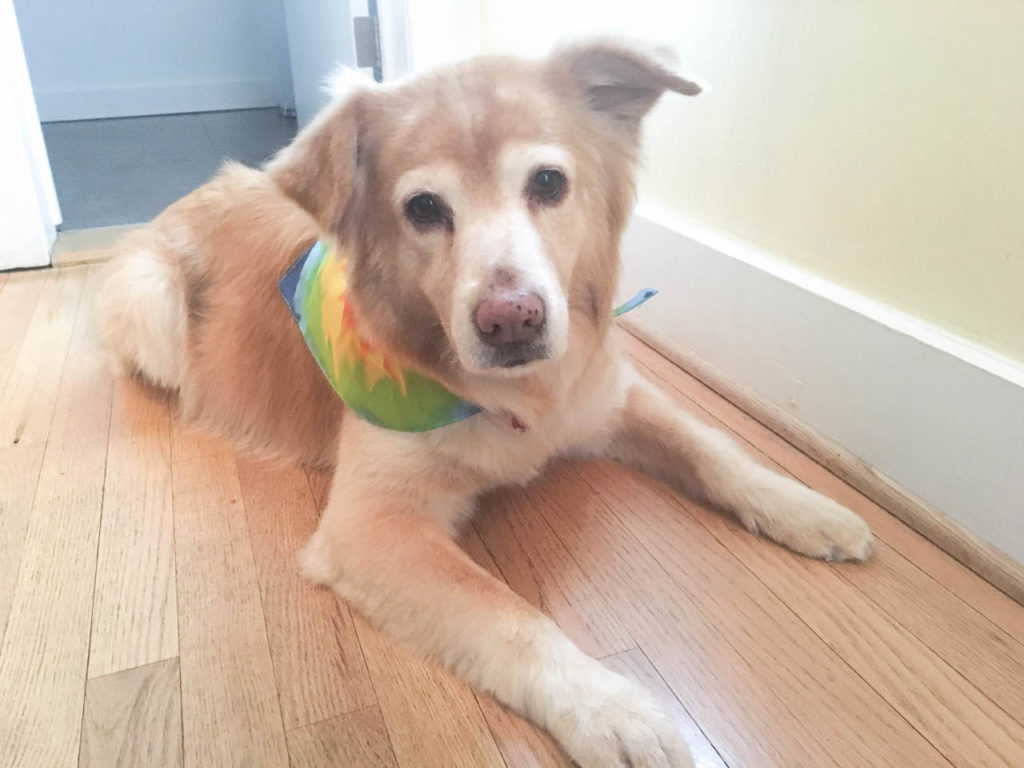 SaveSave
SaveSave
SaveSave
SaveSave