Sfoglina: Cozy Surroundings & Delicious Pasta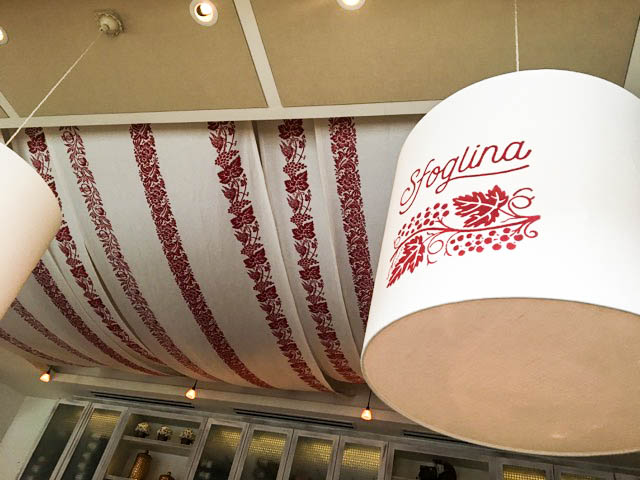 During the holiday break, there were a lot of indulgent meals and celebrations. It was also time well spent with friends experiencing anticipated openings. One of the best parts of the holidays is the exodus from the city and more accommodating reservations at favorite and soon-to-be favorite restaurants. With its vibrant crimson and stripes, Chef Fabio and Maria Trabocchi's Sfoglina welcomes you into a cozy dining room and hugs you with all the deliciousness of its pasta creations.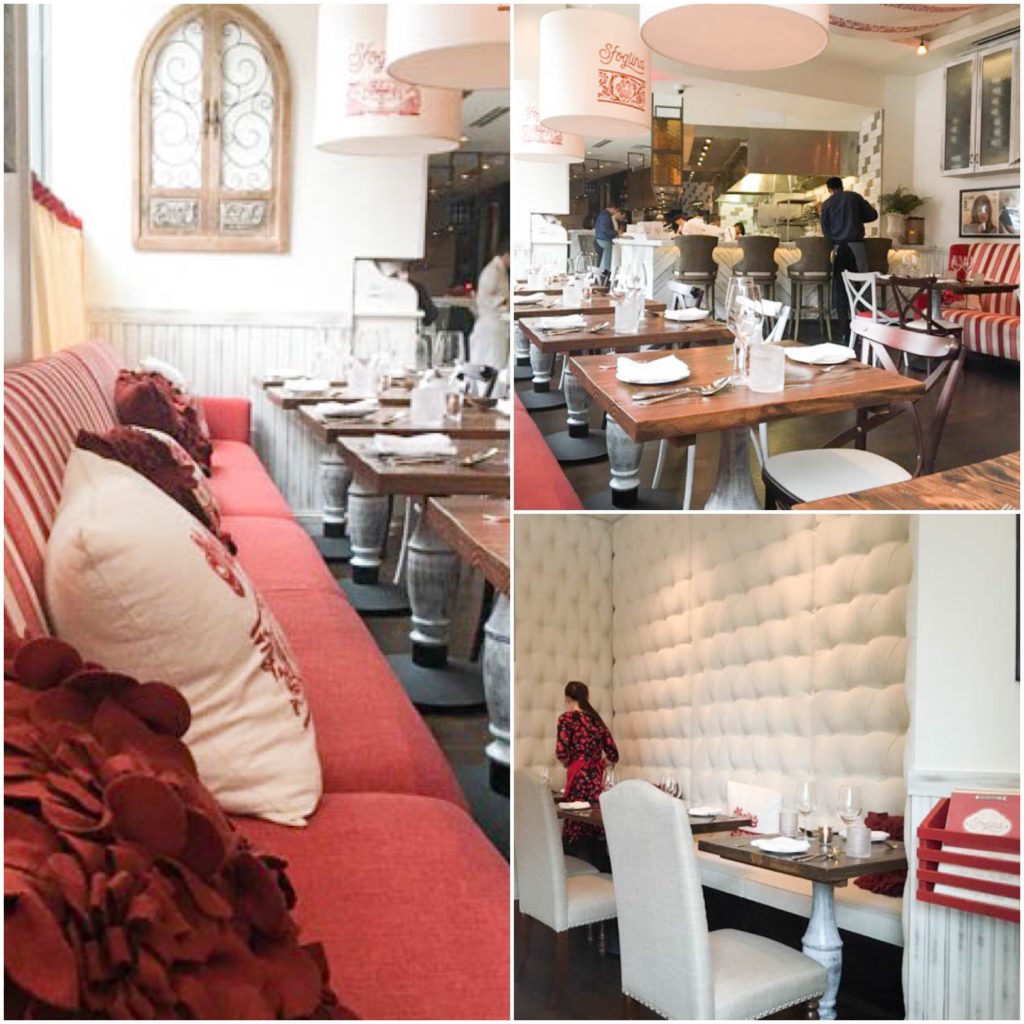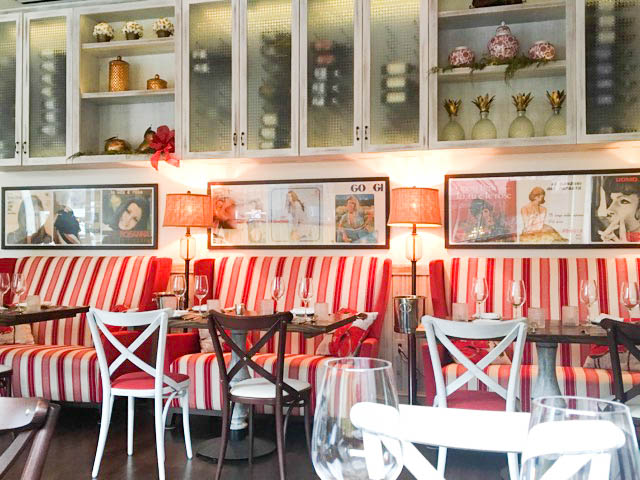 The poppy motif symbolizes the Le Marche region where the flower grows abundantly and where Chef Fabio originally hails. The flower also pops up in the fabric for the female wait staff and for a restaurant uniform, it's quite stylish.
The name of the restaurant (Sfoglina) is Italian for the woman (usually a matriarch with years of experience) who makes the sfoglia aka large sheets of pasta.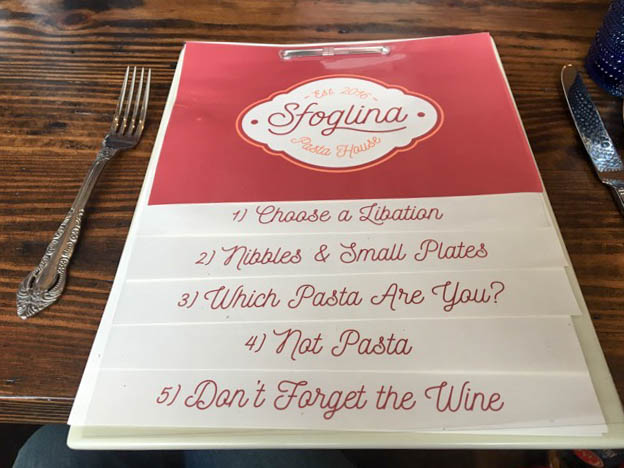 But first, cocktails and an amuse bouche! Isn't this libation just the loveliest? There's a pansy frozen in the ice cube!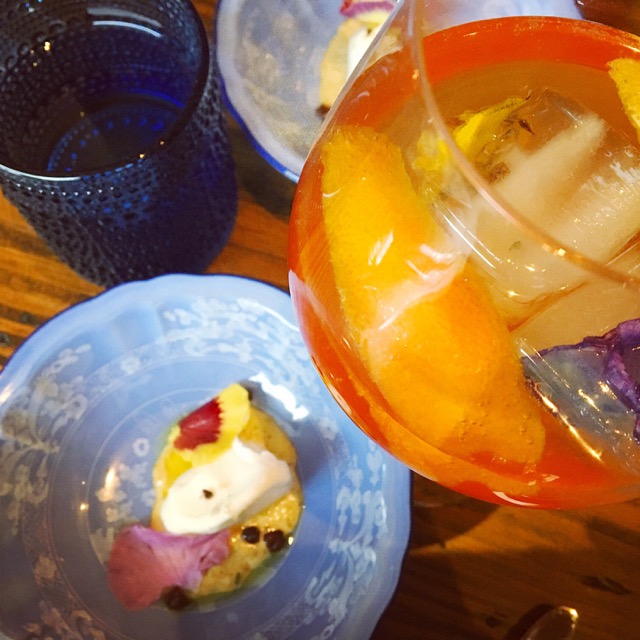 Complimentary streghe to nosh on while imbibing 🙂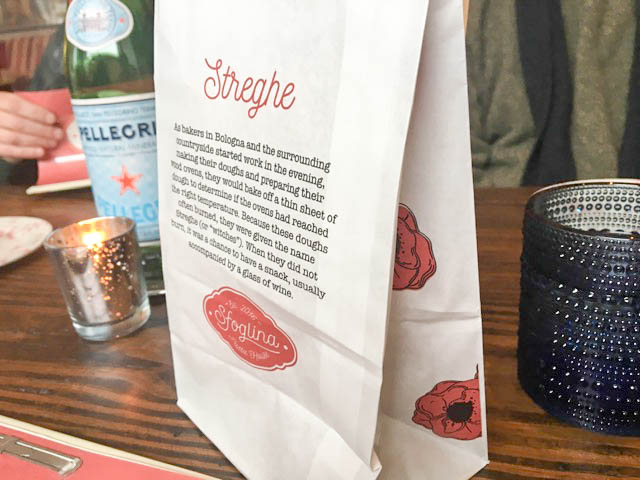 Knowing that I was going to eat a pasta with pork, I decided that seafood was the way to go for a starter. I chose octopus (incredibly tender) and the Mister chose the calamari (equally delicious). I could have easily eaten these 2 starters as a meal and be just as happy.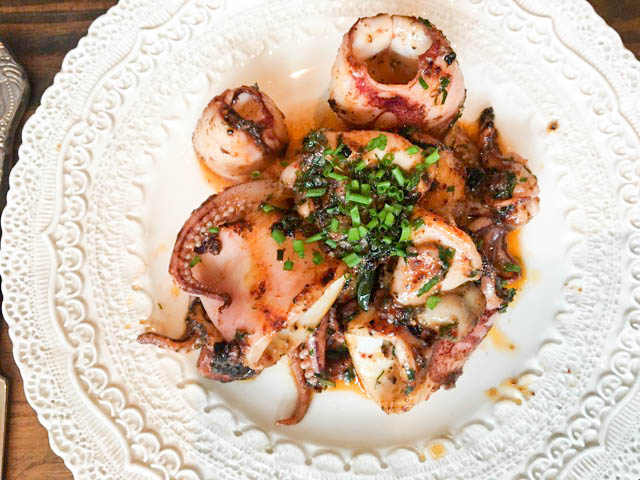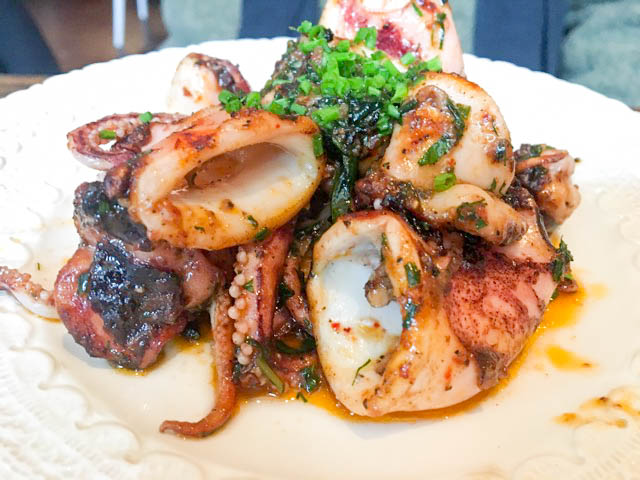 My entree was a seasonal white pork ragu with meaty mushrooms while the Mister had a classic carbonara style spaghetti with a bit of egg porn for good measure. Everything was basically a hug on a plate. Good thing we were in a public place because if we were home, there might have been some plate licking.
To end the meal on a sweet note, we ordered a delicious hazelnut concoction and since it was the day after Christmas, we were served complimentary traditional panettone.
Dear Van Ness neighborhood: I hope you enjoy your new culinary addition because as a Capitol Hill resident, I'd make the journey across town to eat all of those carbs 🙂
— MXM
Sfoglina
4445 Connecticut Ave. NW
Washington, DC 20008
(202) 450-1312