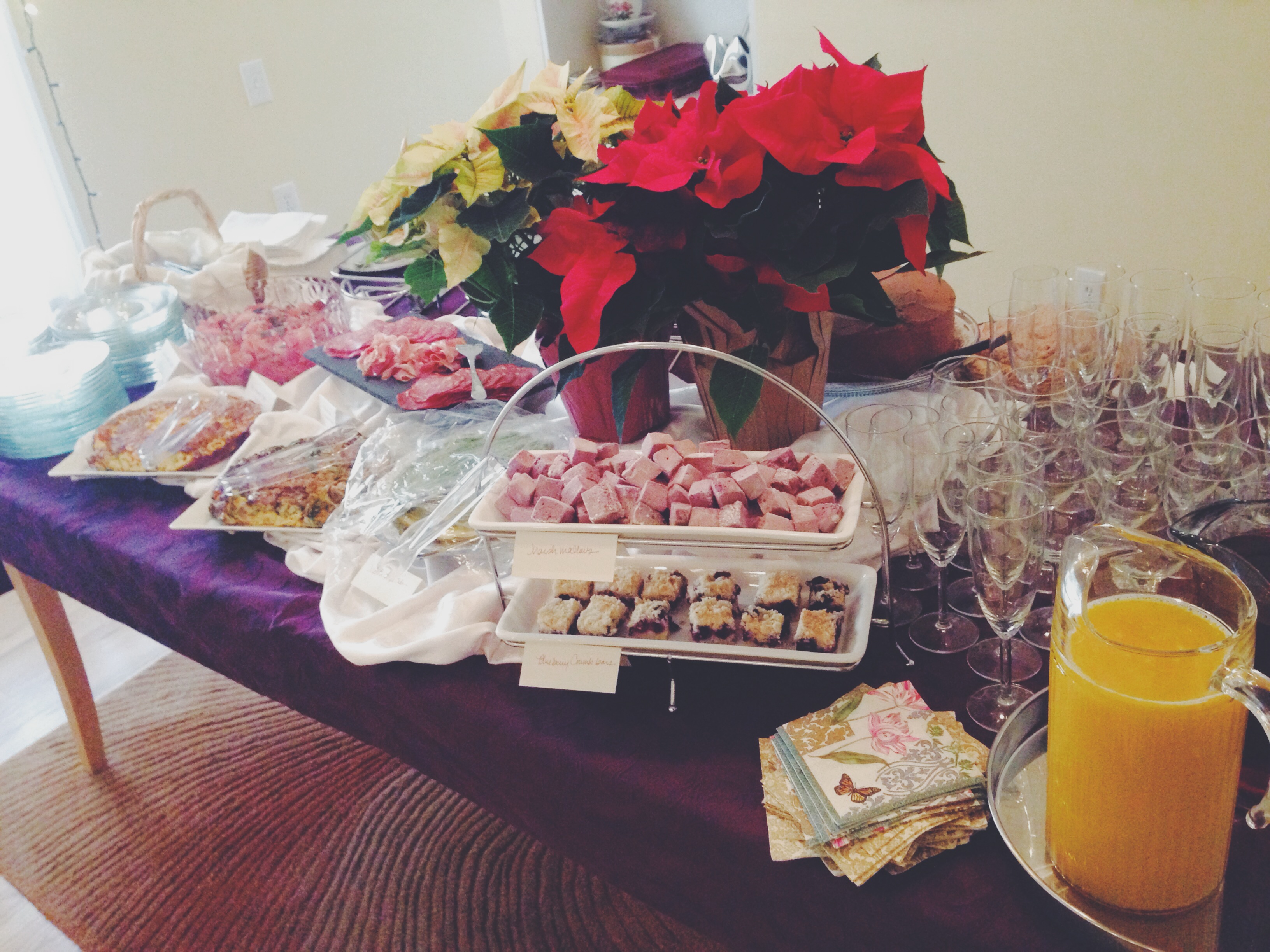 Last Sunday, I hosted my annual Ladies Brunch to benefit Toys for Tots (here was last year's post when it snowed!). This year I decided to mix up the menu a bit to try new things, like the matcha crepe cake! Luckily, it was a hit 🙂
I'm really so privileged to have a great network of friends and colleagues so when I do this event, I know that they will always be generous – they really are my SHEroes! Thank you, ladies for all of your generosity!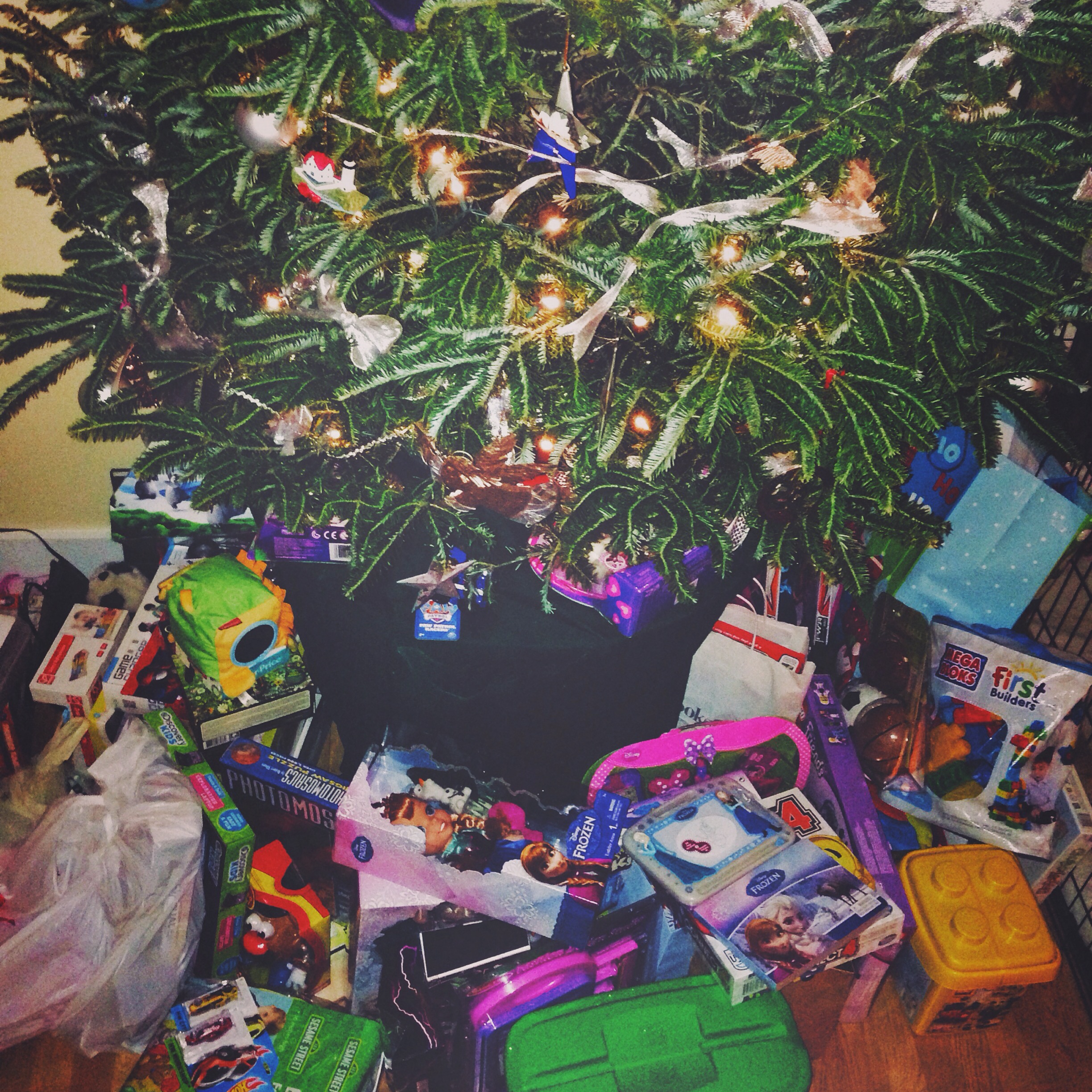 It's such a nice way to see family and friends. My mama came over to hang out too!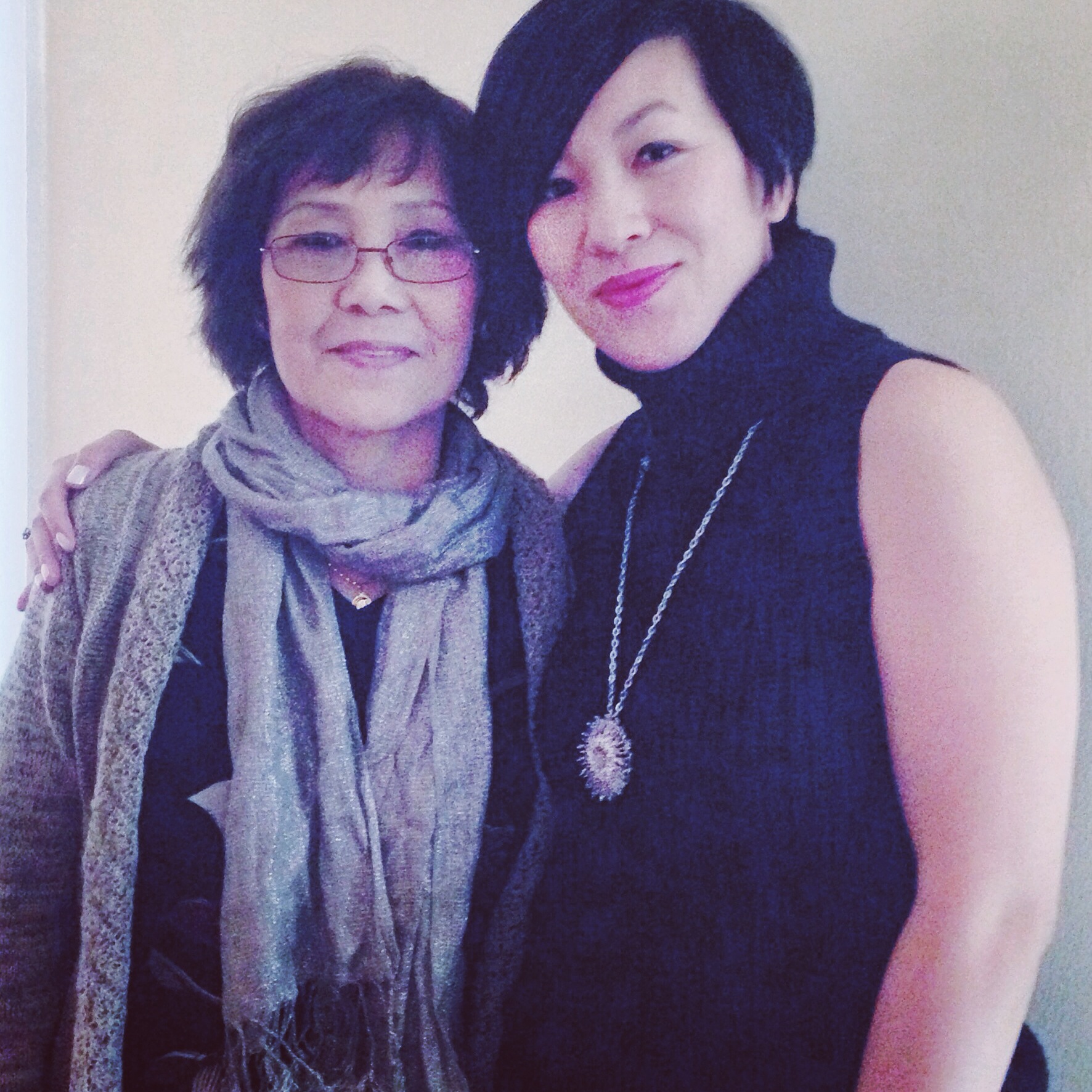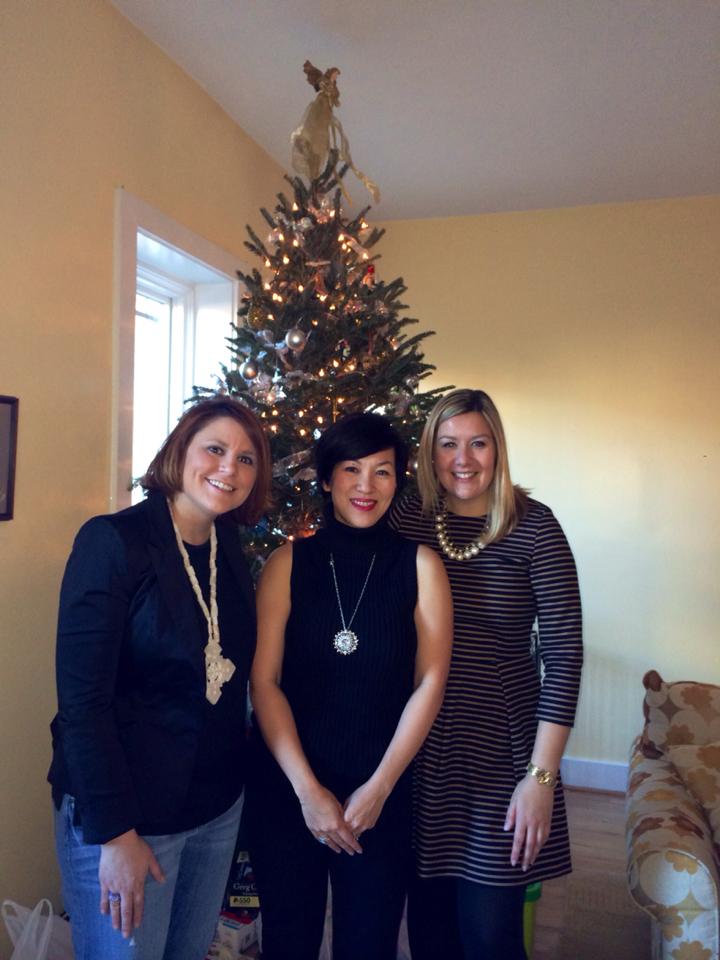 Considering that I was expecting over 50 ladies, I put my kitchen in overdrive. I really do need to thank all of the chickens who laid nearly 100 eggs to get the mini quiches, cakes, and baked goods prepared! I had a selection of cured meats, crustless quiches, vegetable strata and grapefruit and mint salad.
In the chafing dishes, I had Ina Garten's Potato Basil Fritatta, Parmesan hash browns, and baked Panettone French toast (left to right). In my version I used Panettone instead of french bread.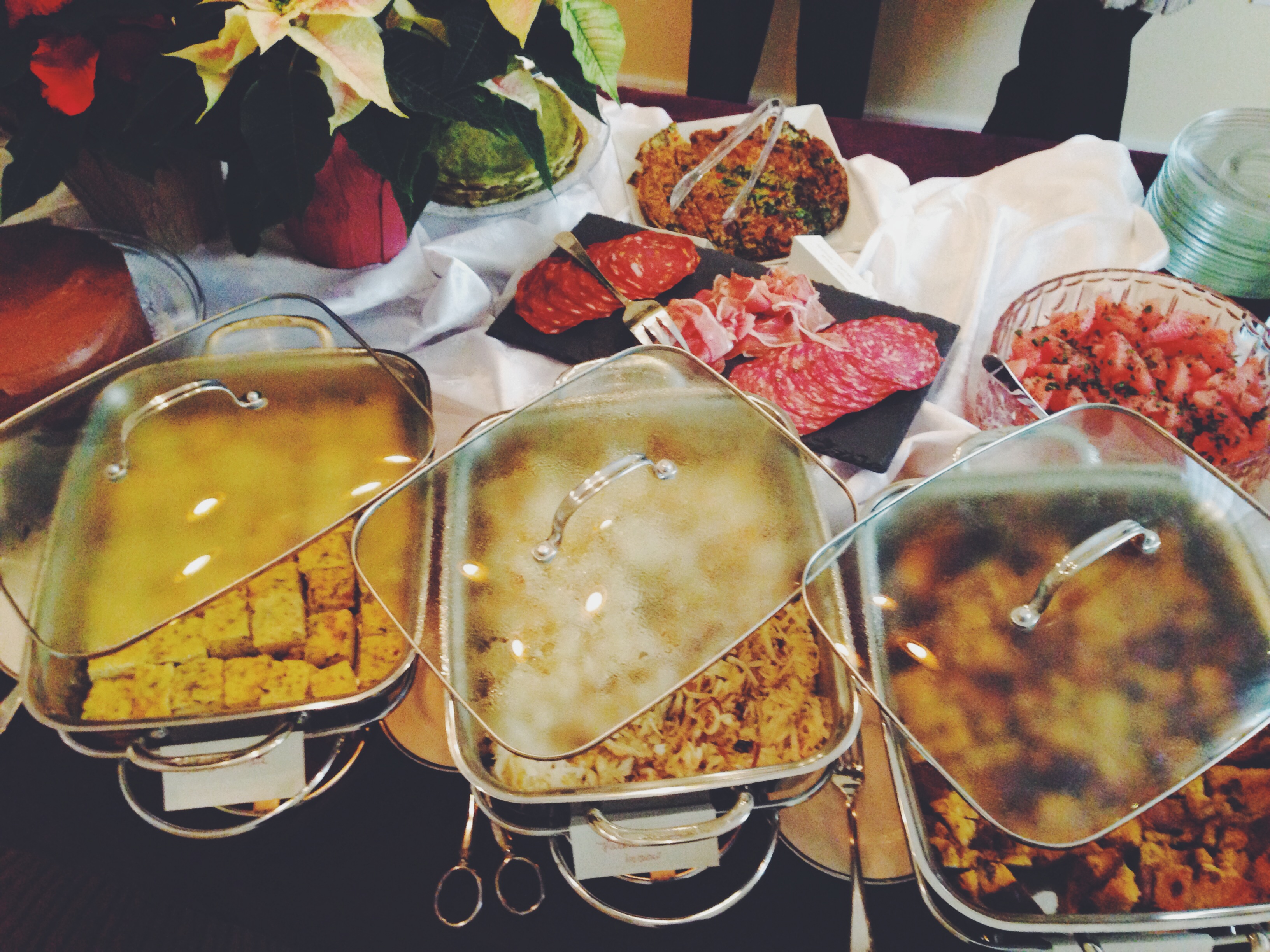 I went lighter on the sweets/desserts side this year so less traditional cakes and more crepe cakes. I made the Nutella crepe cake last year too.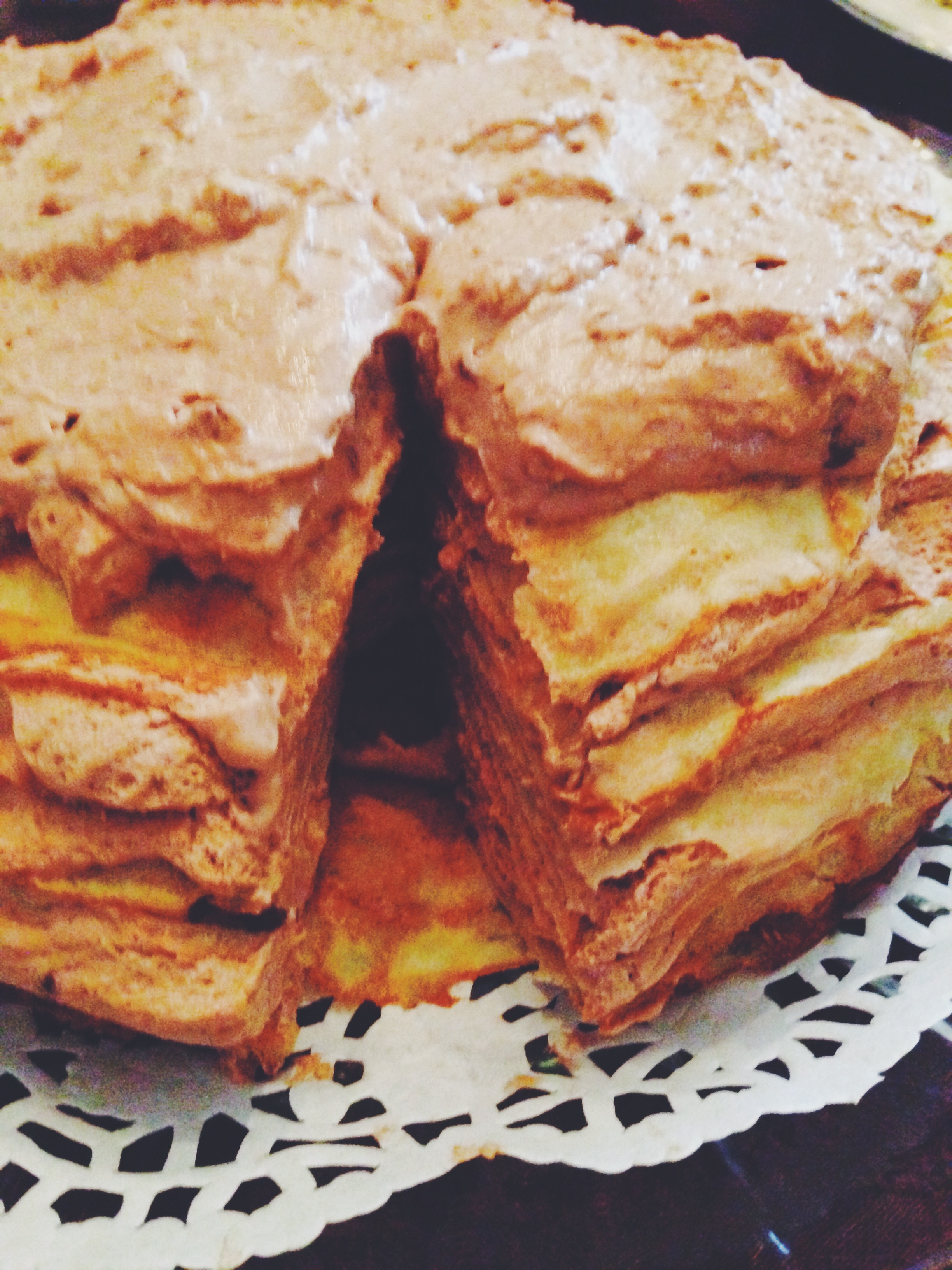 Occasionally I have a craving for chocolate cake and I like the version that adds a touch of coffee. Instead of regular coffee, I use espresso for an extra caffeine high. This is such an indulgence!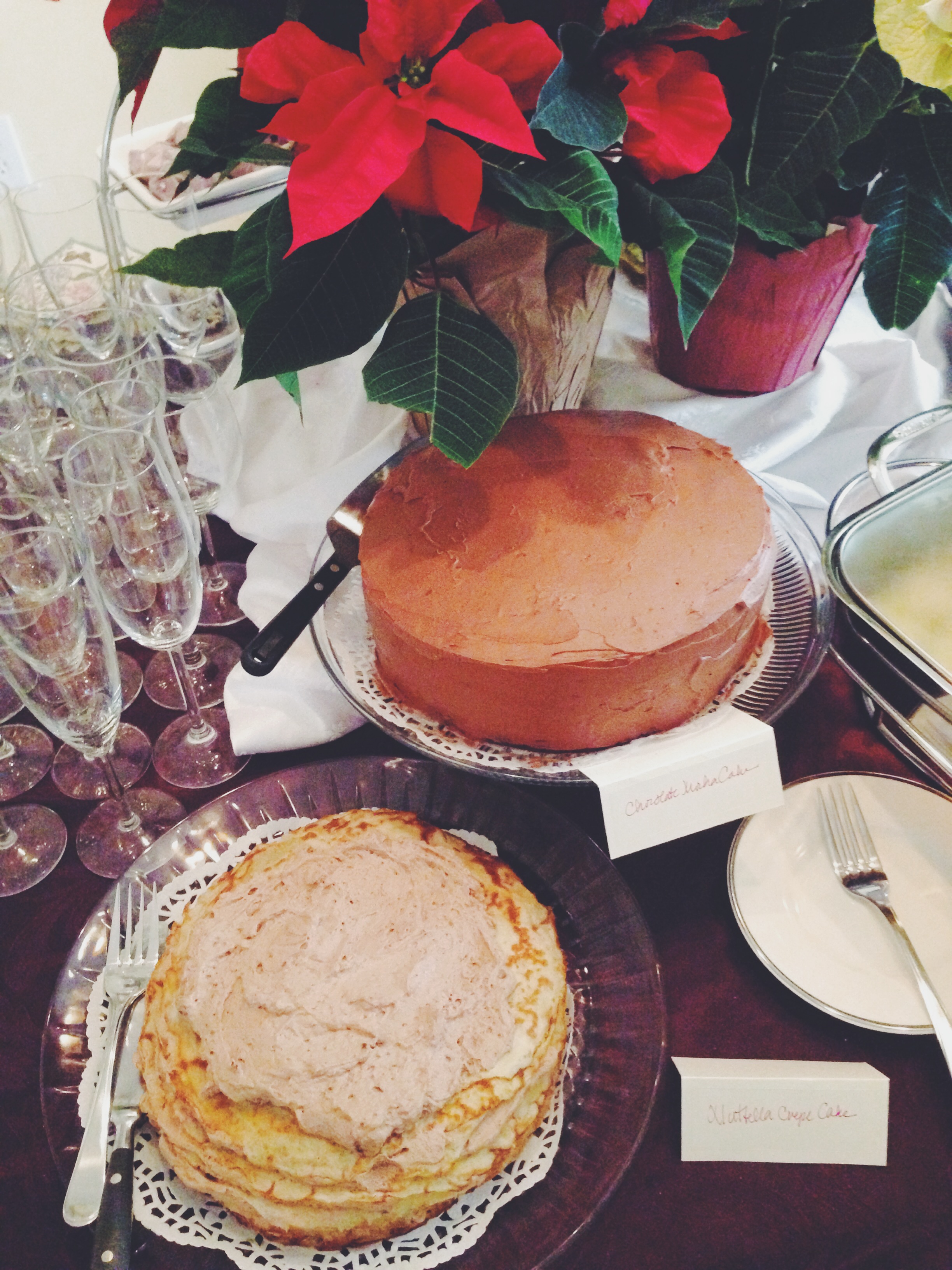 This was the piece de resistance for me. I really wanted to try a matcha crepe cake and discovered that the crepe itself has much more weight than the nutella crepe batter. Instead of whipped cream for the filling, the recipe calls for pastry cream. So this cake takes a little more work but it is equally delicious!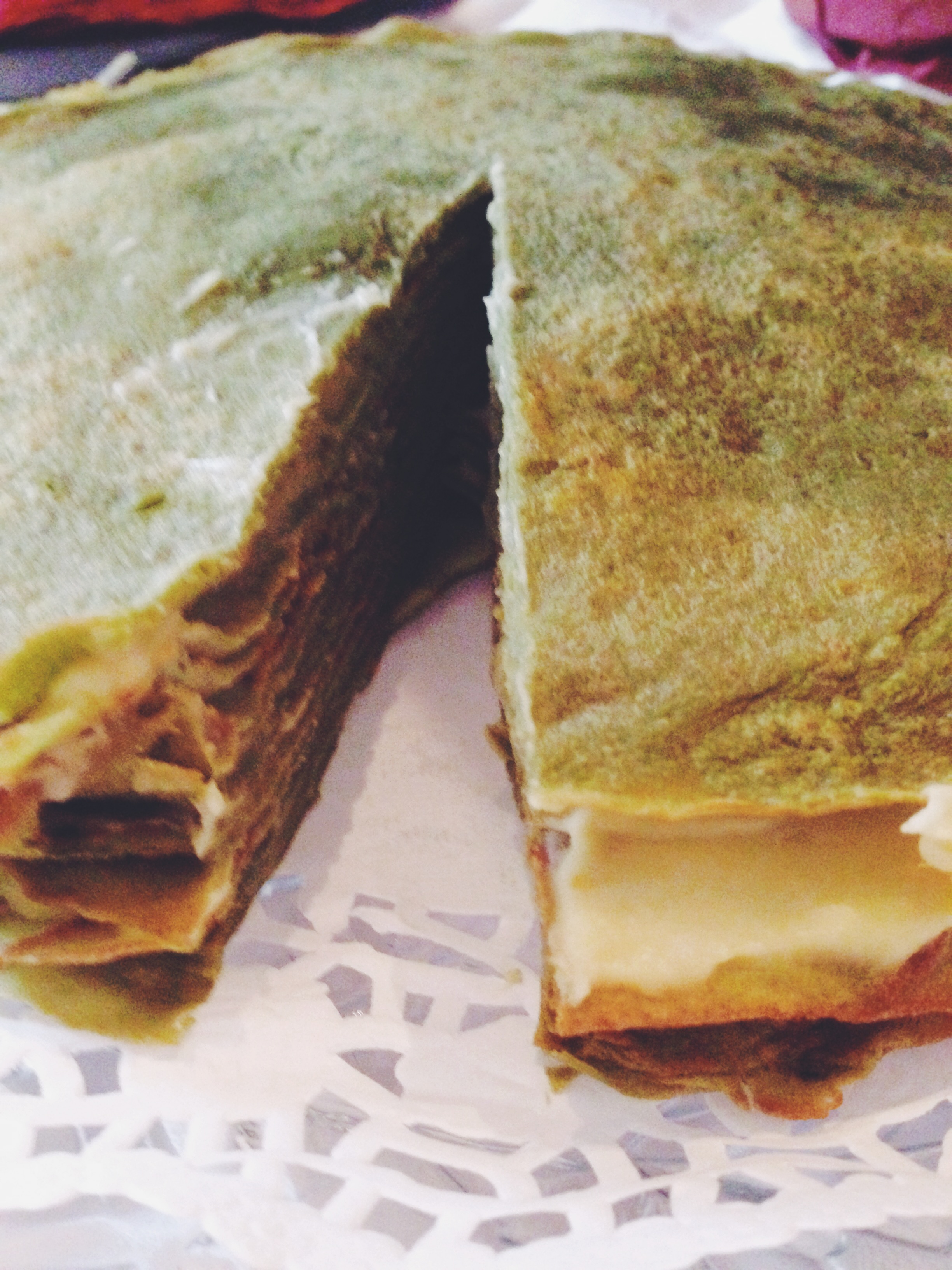 I do homemade marshmallows every year and it seems to be an item that everyone wants to try (both to make and to eat). This year I went all wild & crazy and dyed the marshmallows to a delicious looking cassis. Maybe next year I'll get really wild and also flavor them beyond the usual vanilla.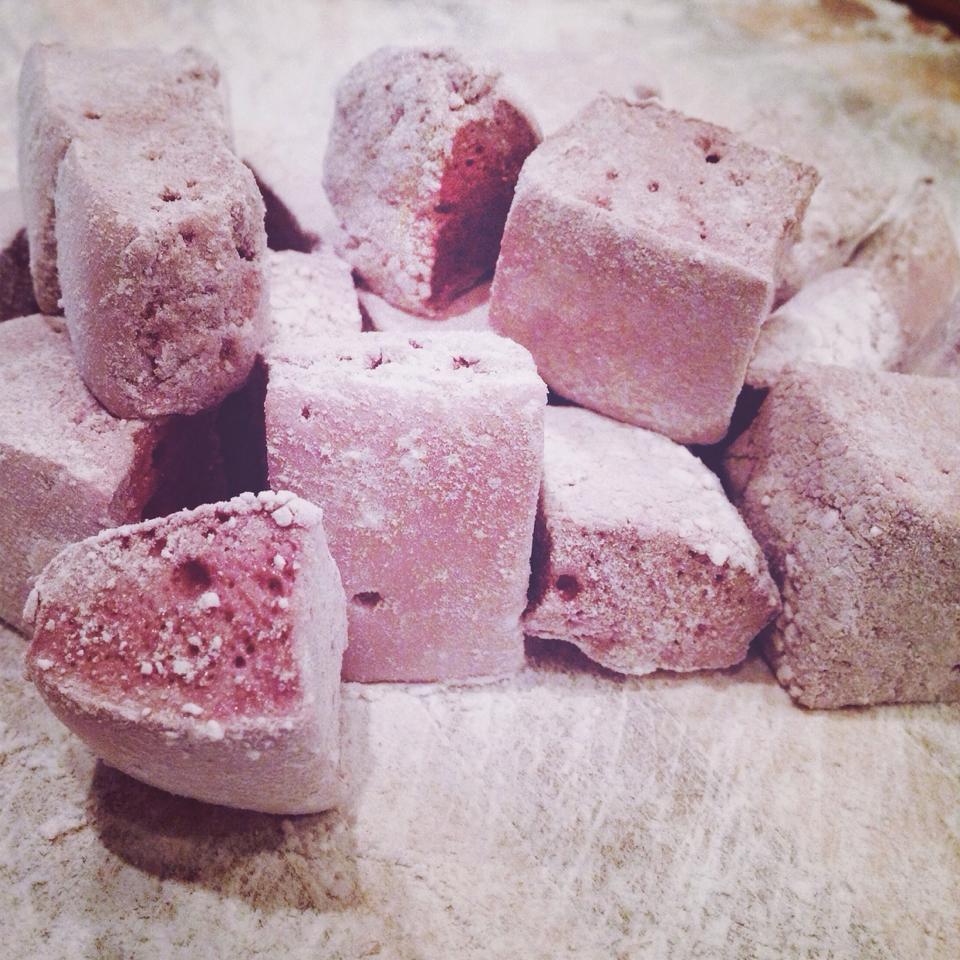 The bottom section of the serving dish contained blueberry crumb bars. It felt like we were eating something healthy!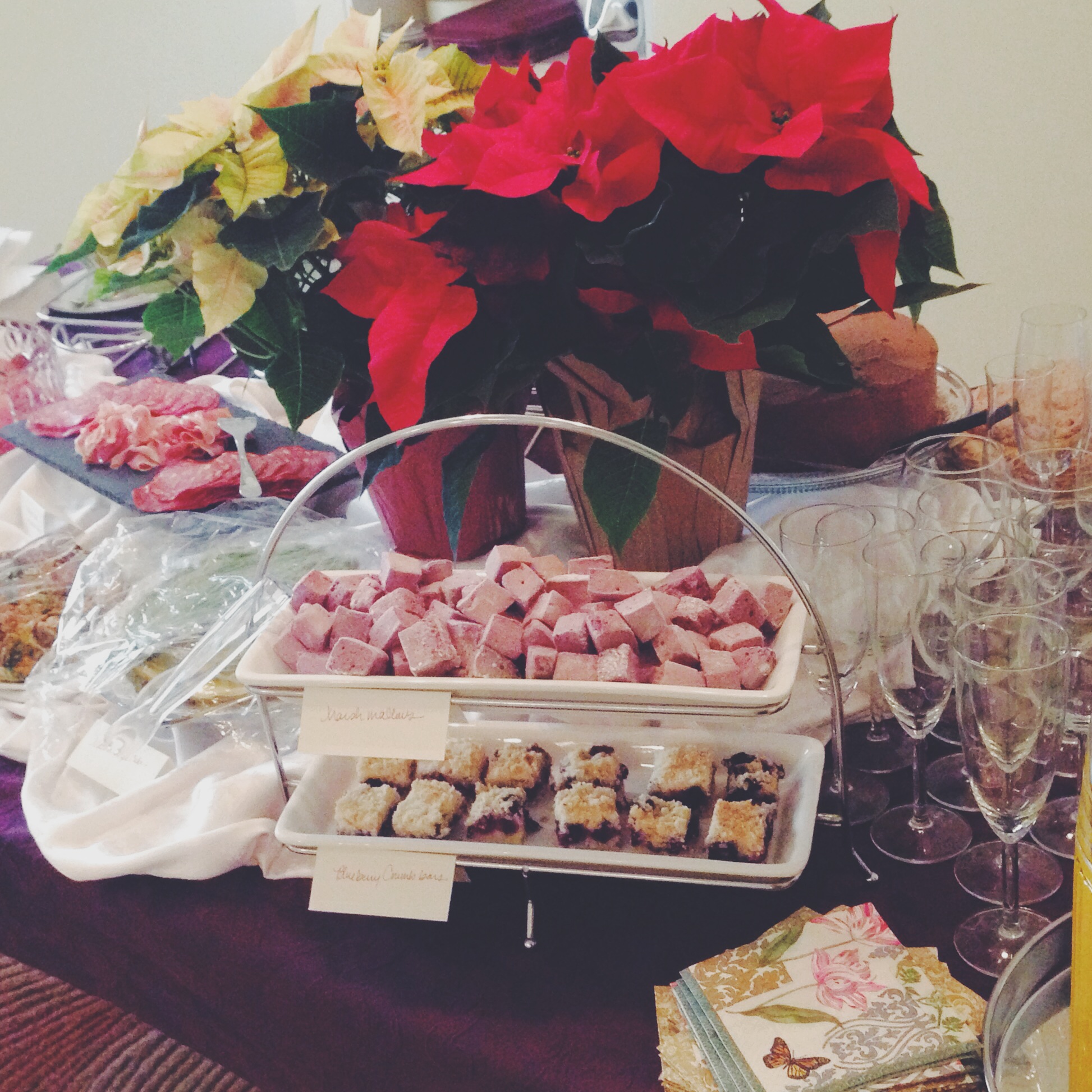 This pomegranate cheese was also a new addition to the menu. It called for almonds and sage but I didn't want to add those so substituted with parsley.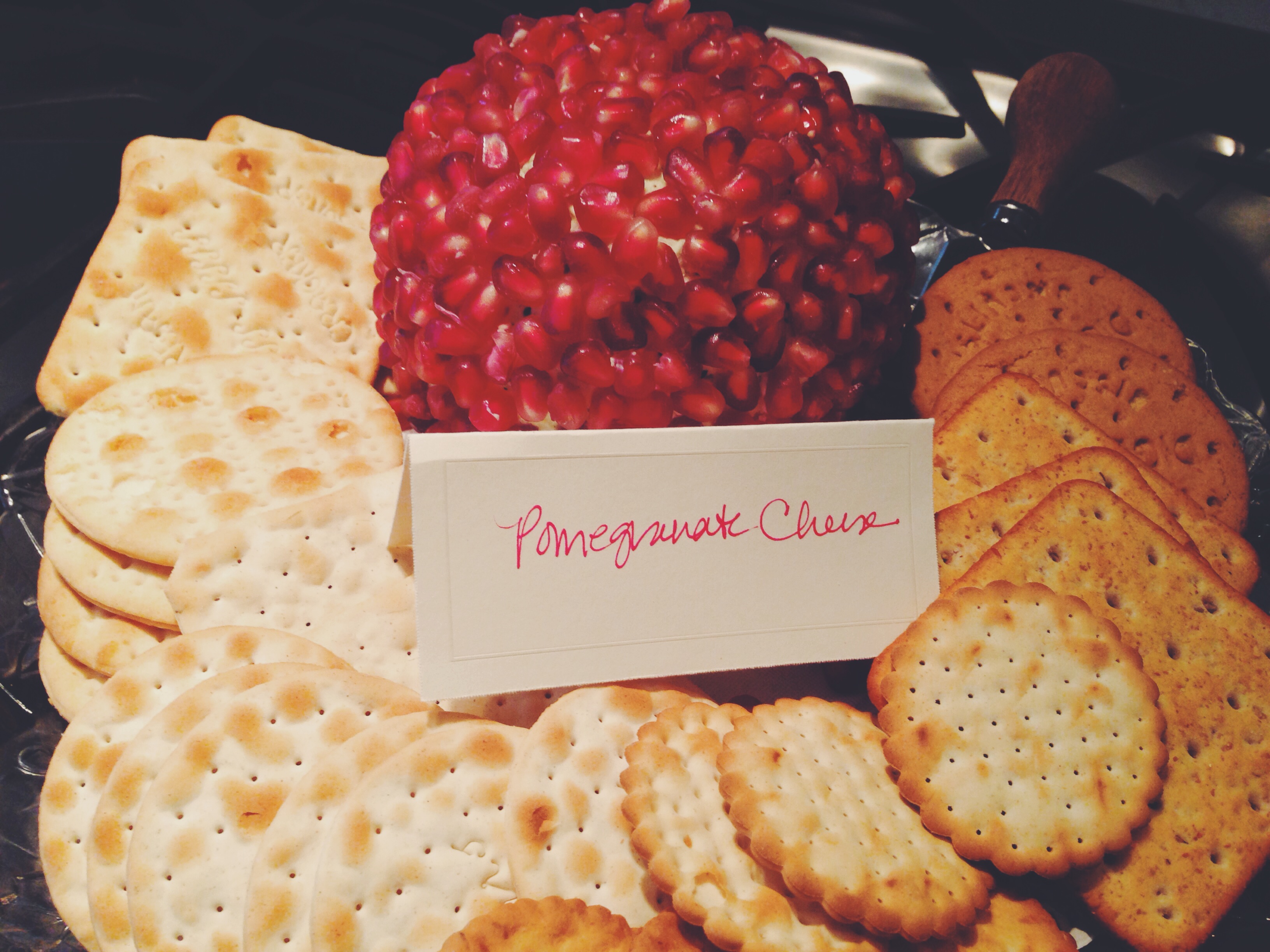 I have a tradition of getting Christmas ornaments wherever I travel and this beautiful pineapple is from Hawaii and the picture below it has an ornament from the Sydney Opera House when we visited Australia.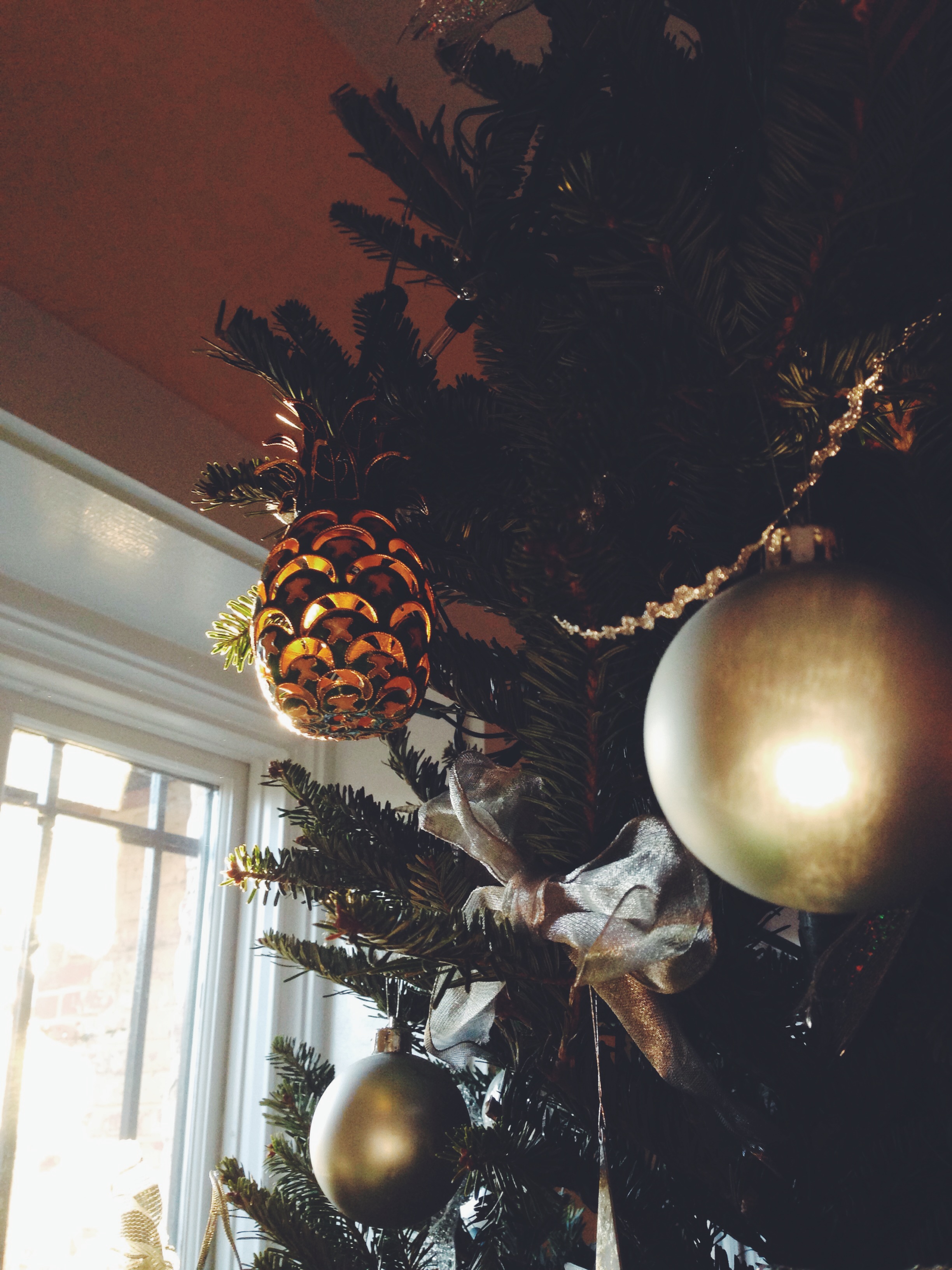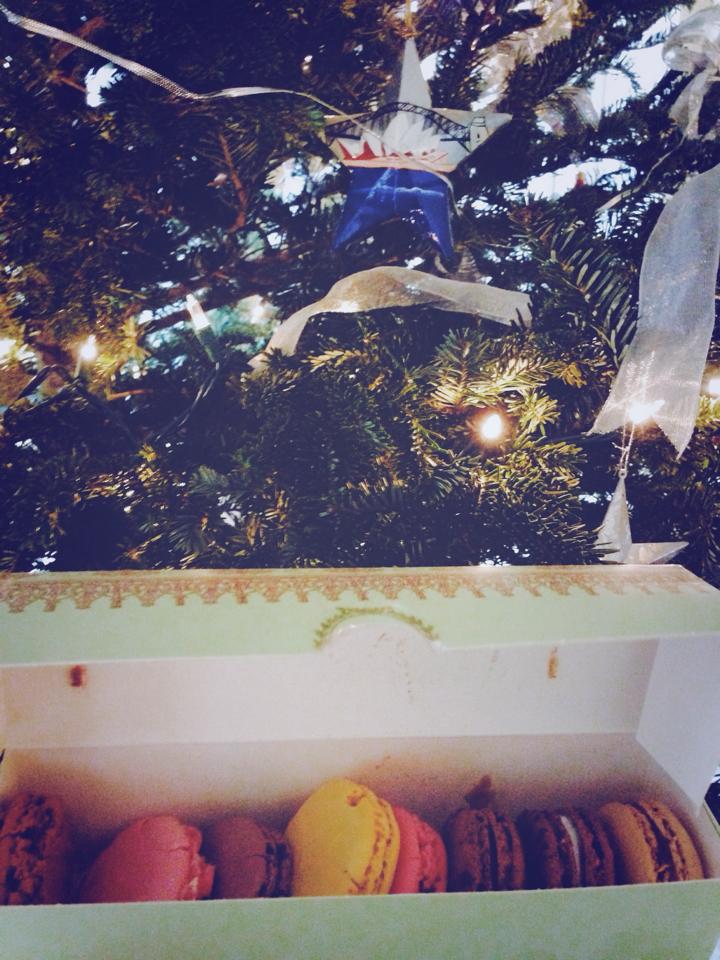 I hope everyone has a delightful holiday season filled with good cheer! Let me know if you try any of the recipes!
Thanks for reading!