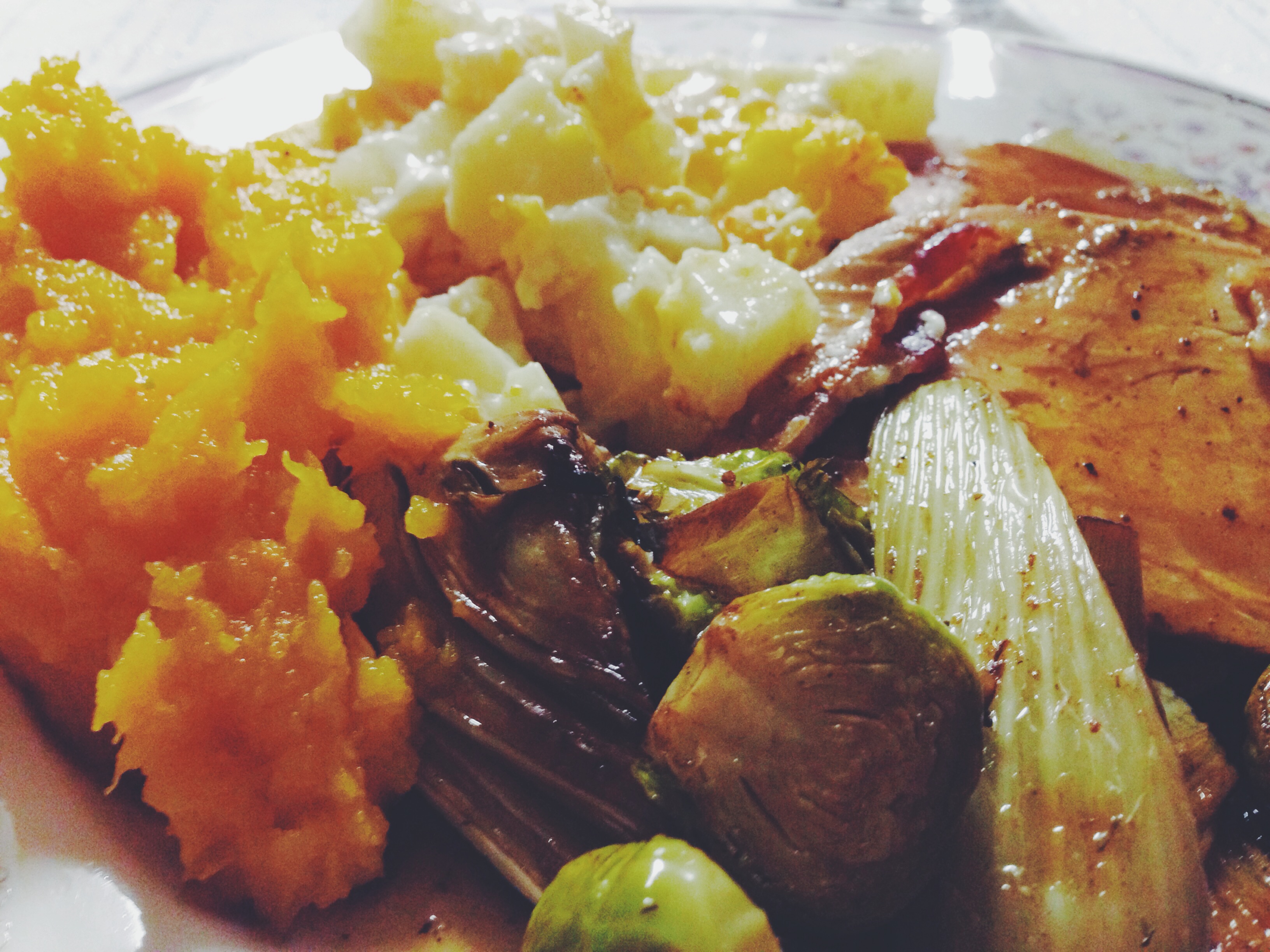 Sometimes I take a hiatus from cooking due to work obligations and for almost 2 months I didn't really cook a meal because I was just too busy and let's face it, I was poorly planning my meals when all I was focused on was work. My refrigerator was merely a receptacle for take out containers and the worst part was that I had totally lost my appetite for eating. Luckily I got my appetite back when I traveled to New Orleans so with my cooking energy renewed, I set out to make family dinner!
Since I was at my in-laws for Thanksgiving, I wanted to do a faux Thanksgiving with my family, but didn't want to serve them food that they were bound to eat for turkey day. So my menu consisted of a bacon wrapped pork loin, potatoes, butternut squash and roasted brussel sprouts with roasted fennel.
I snagged 2 pork loins (almost 4lbs of meat!) and made a brine. I omitted the oregano and the basil and halved the recipe.  The day before I made the potatoes as well as roasted my fennel and pureed my butternut squash.
I didn't want to do scalloped potatoes because I was intrigued with the idea of doing potatoes that were diced. So I looked to this recipe to get me started. I halved it and finished the cooking the day of dinner.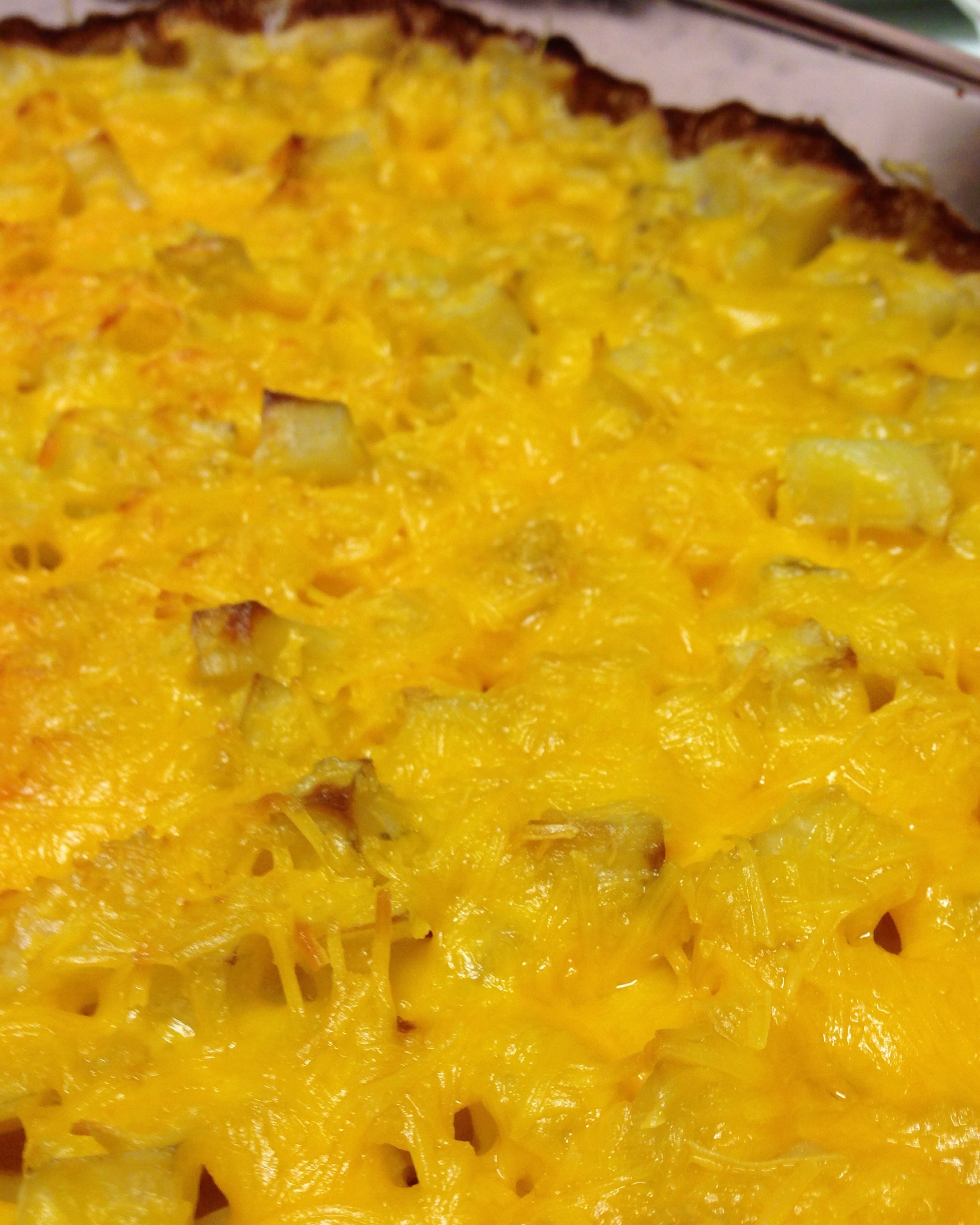 I picked up precut butternut squash just so that I would have more time to do other things but I usually pick up the squash as is and throw it in the microwave for a few minutes to make it a little easier on myself when cutting and peeling it. I basically added water and let the squash cook through. Then I passed the squash through my food mill. Afterwards, I added salt & pepper and that was it. The squash was pretty sweet so I didn't want to add butter to it.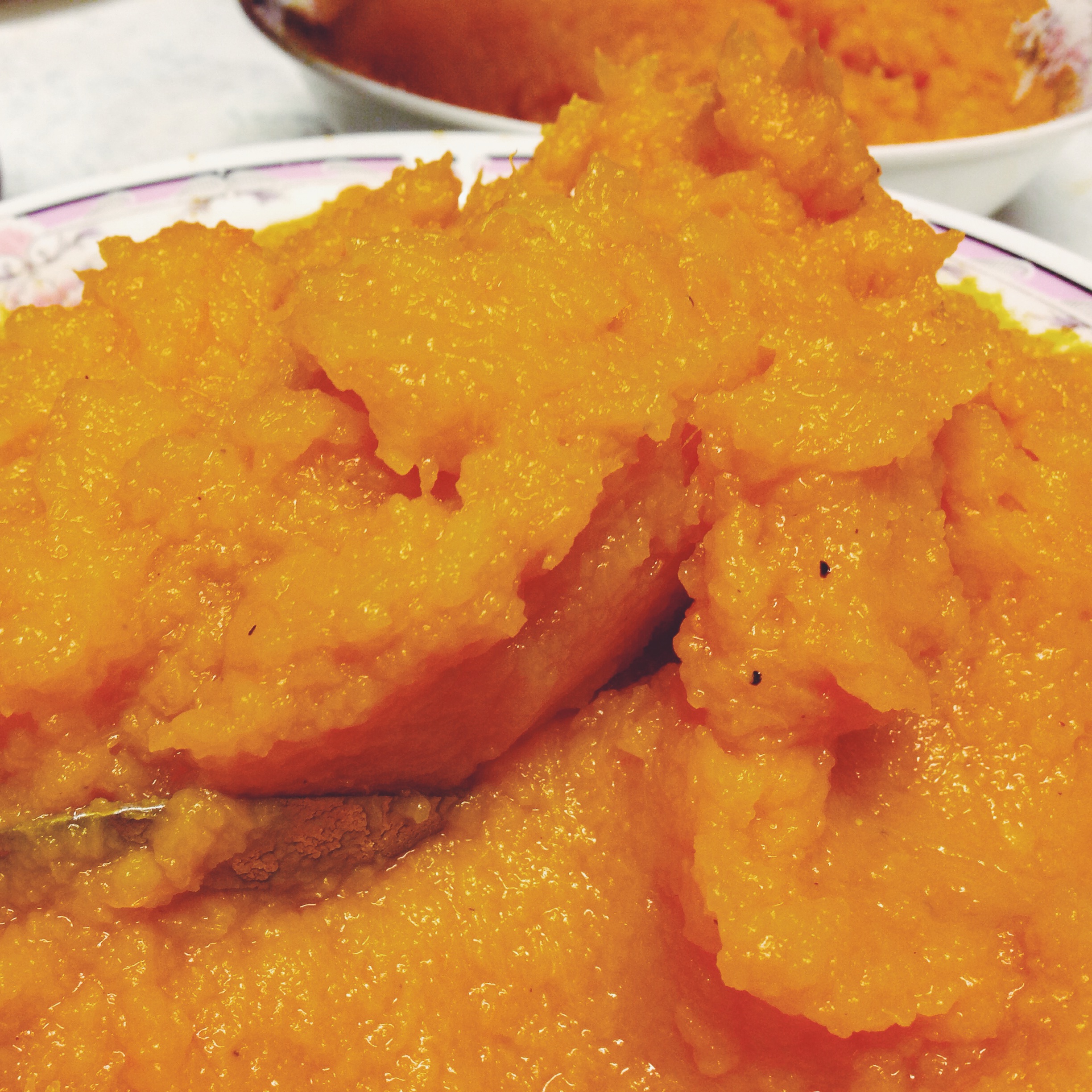 The brussel sprouts and fennel were easy just because you cut them, add salt & pepper along with olive oil and balsamic vinegar and throw them into the oven. You can use this recipe if you would like some ideas on measurements. I usually eyeball the seasonings. Mind you, the recipe is for a salad but it has the roasted fennel piece of the recipe.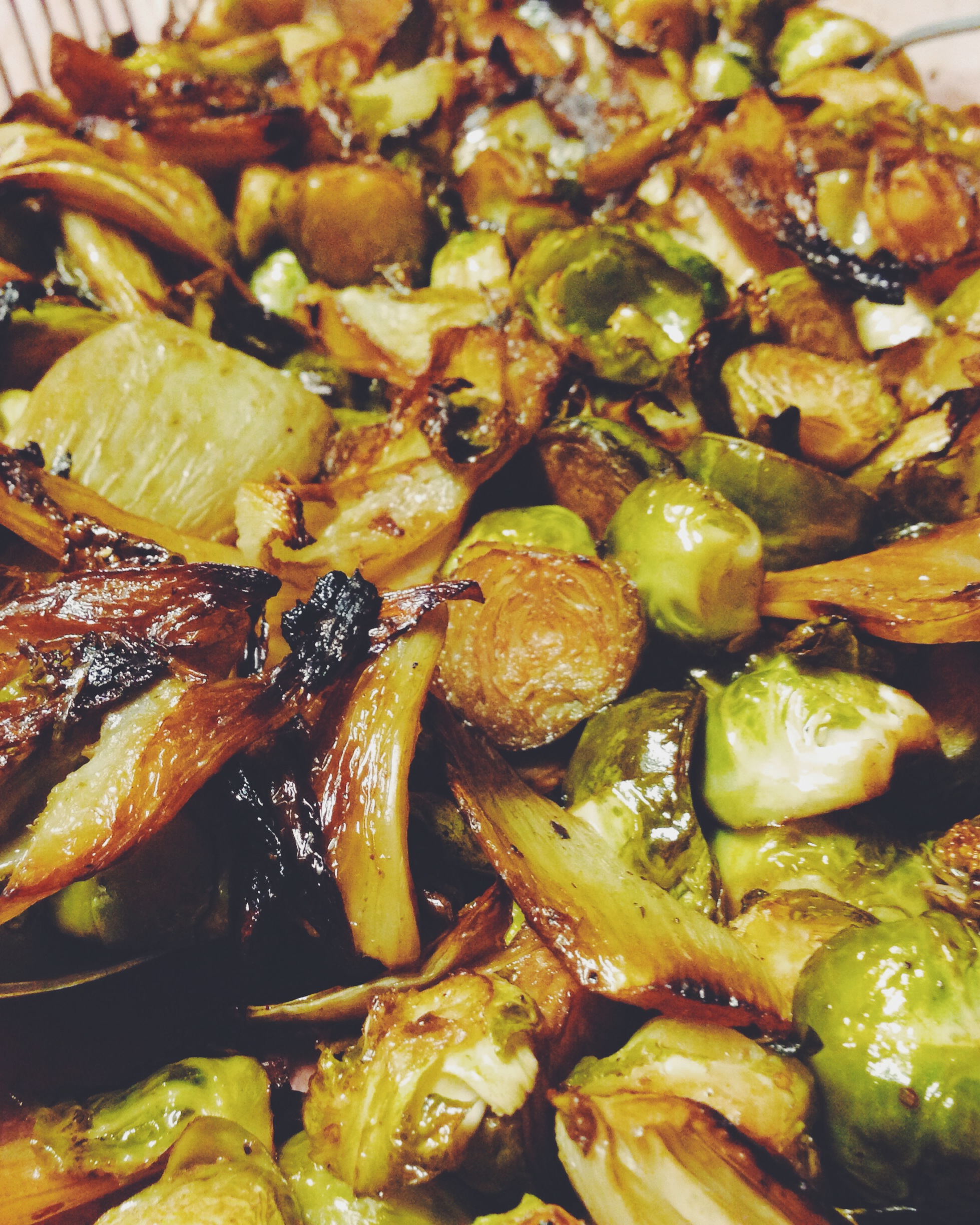 Now onto the main event! I made the brine and few hours later, used these 2 recipes to make my pork (here and here). I basically read the recipes and went off on my own. I did bacon instead of pancetta and made a weave pattern to cover the loin. In a separate bowl, I made a paste of garlic, thyme, rosemary and lemon zest along with olive oil. I put salt & pepper on the loin and spread the paste. Afterwards, I wrapped the loins with the bacon and threw them into the oven.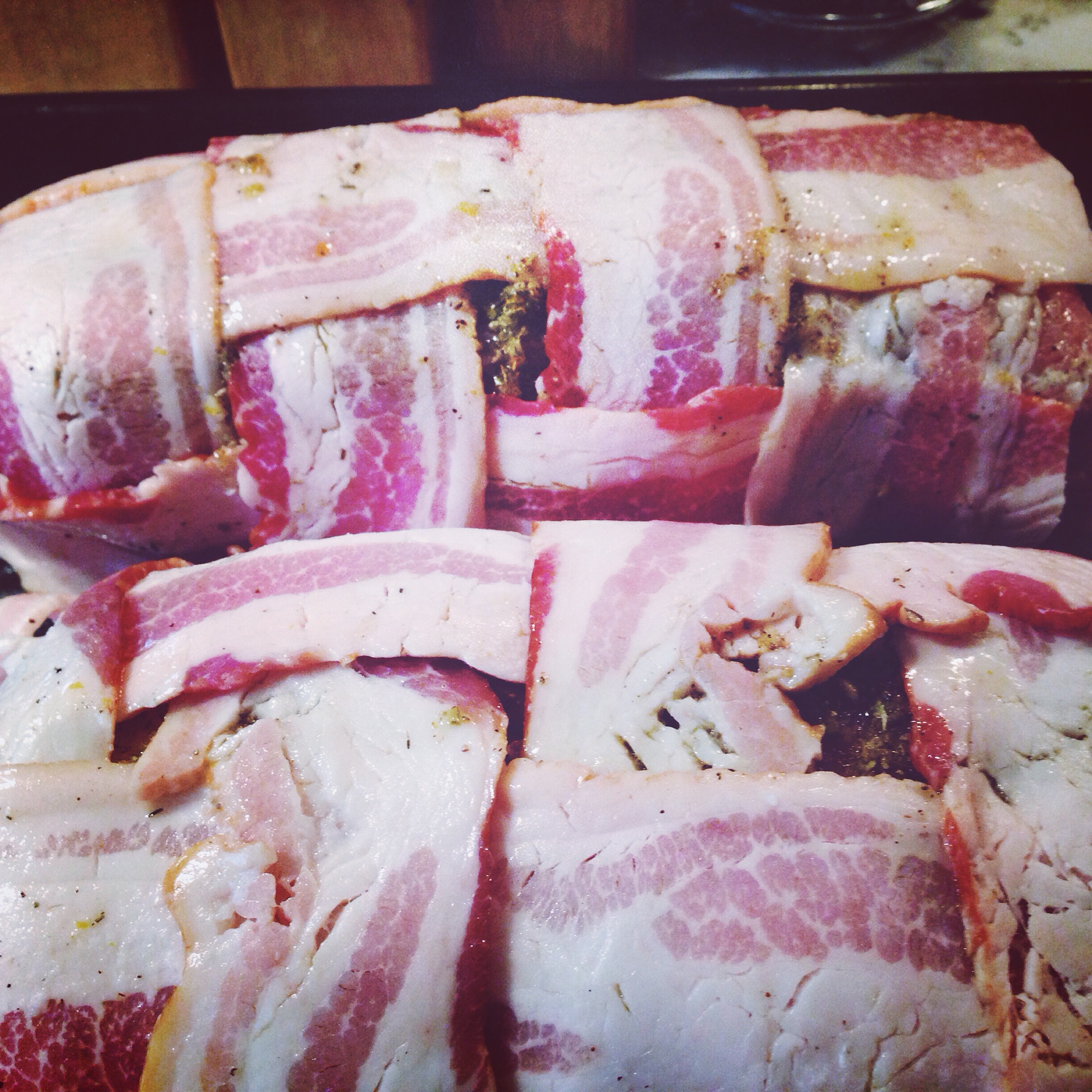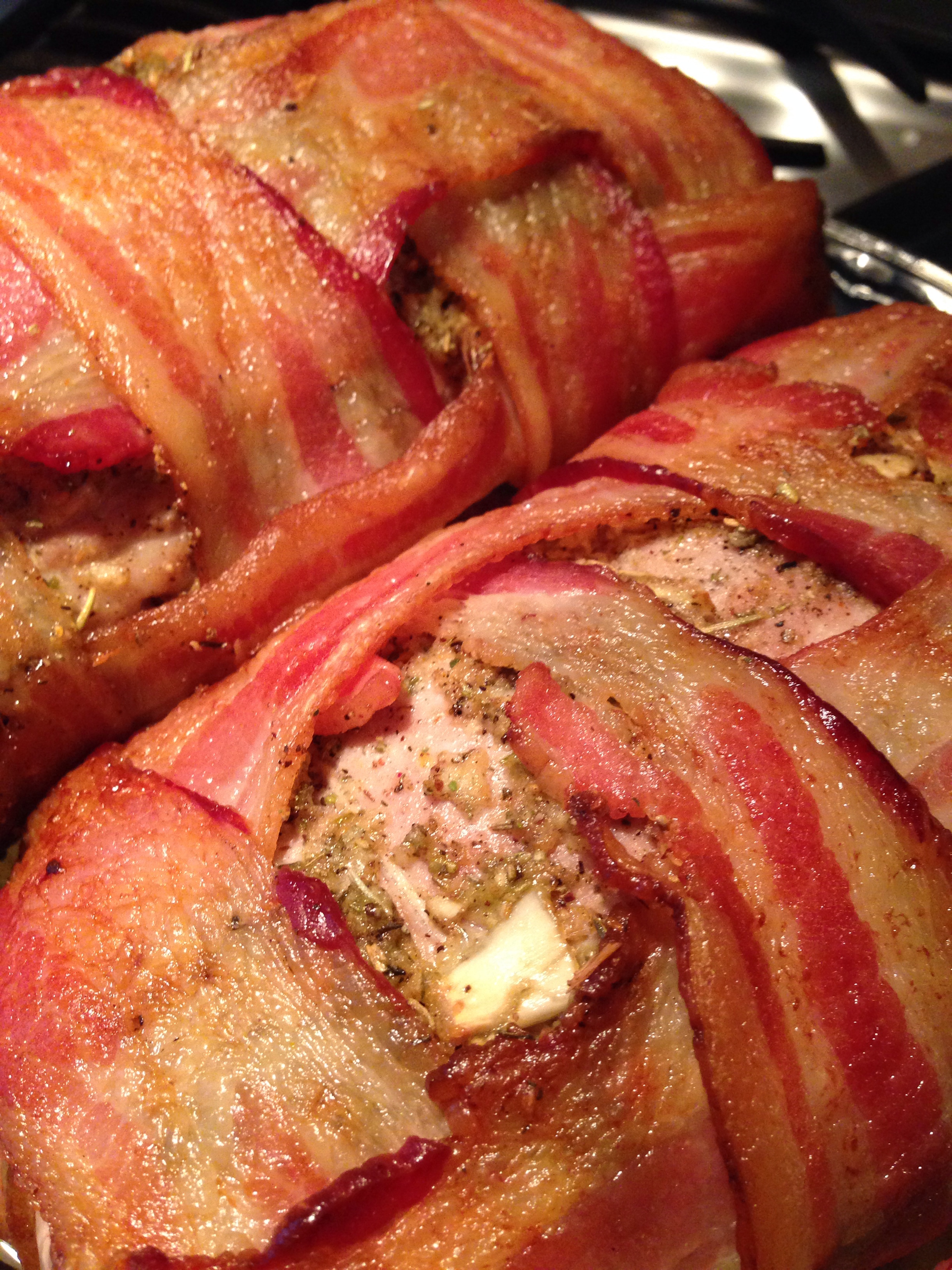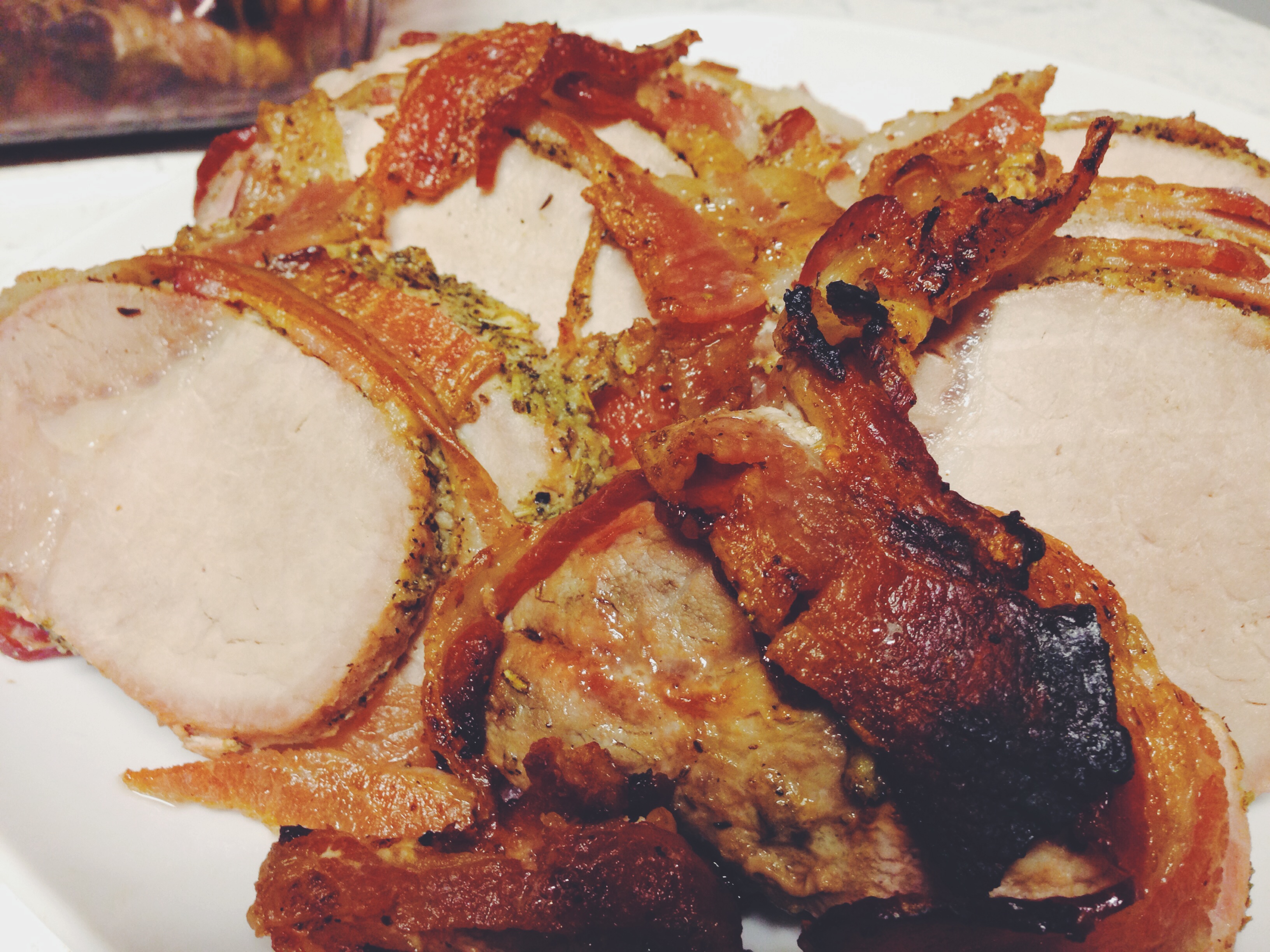 I made a gravy from the pan drippings after I poured out a majority of the fat. I heated up chicken broth and then threw in a couple of tablespoons of flour, and mixed that into the pan drippings. After I got that to a boil, I turned off the heat and strained the sauce through a sieve. Easy gravy!
Since I was able to prep the sides on 2 separate afternoons, I didn't have to spend a whole afternoon getting everything made. This was for a dinner for 12 people so I can officially say that I'm back on the family dinner train!! Let me know if you use any of the recipes and how it turns out!
Happy Eating!!