Dining at Rose's Luxury…Finally!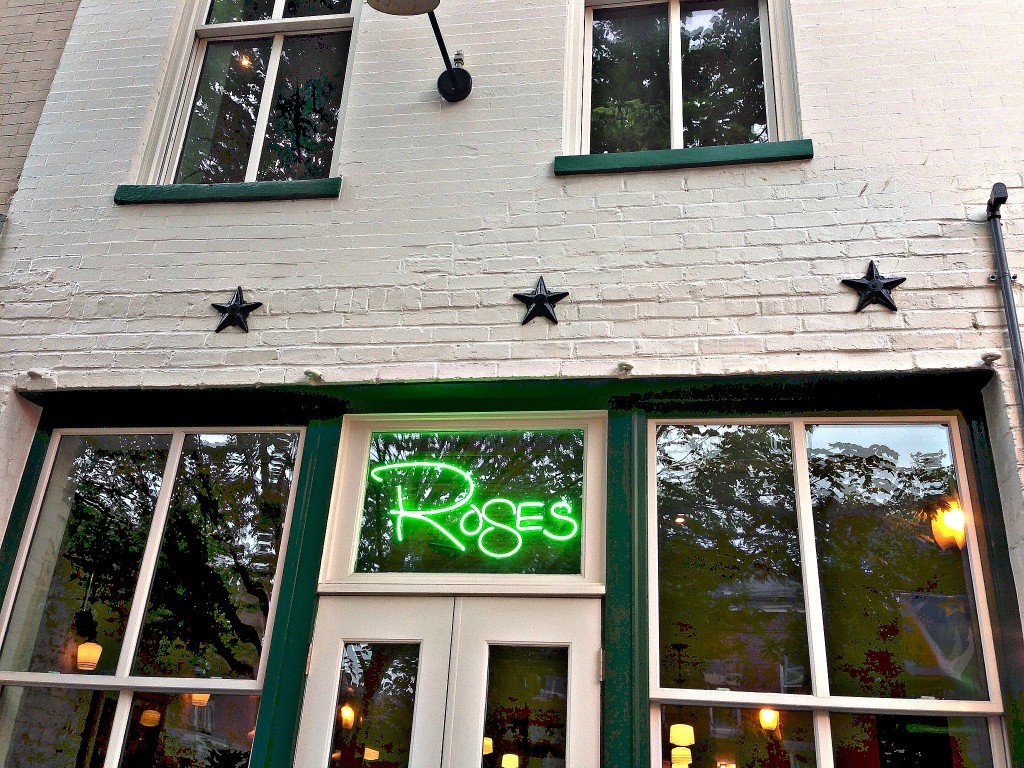 I feel like I've been late to the food game in eating at Rose's Luxury in the Barracks Row area. So many of my friends have gone there and I was having a bit of food envy. Although its location is close to me, it is sometimes a daunting task to get a table. You definitely need a plan when making the decision to eat there. Go early (5:30ish) and it's a high probability that you'll get seated (if you're a party of 2) but any later and prime time seating can equal a wait of nearly 2 hours. Don't fret, there are establishments in the neighborhood that will eagerly have you wile your minutes away with a tasty cocktail.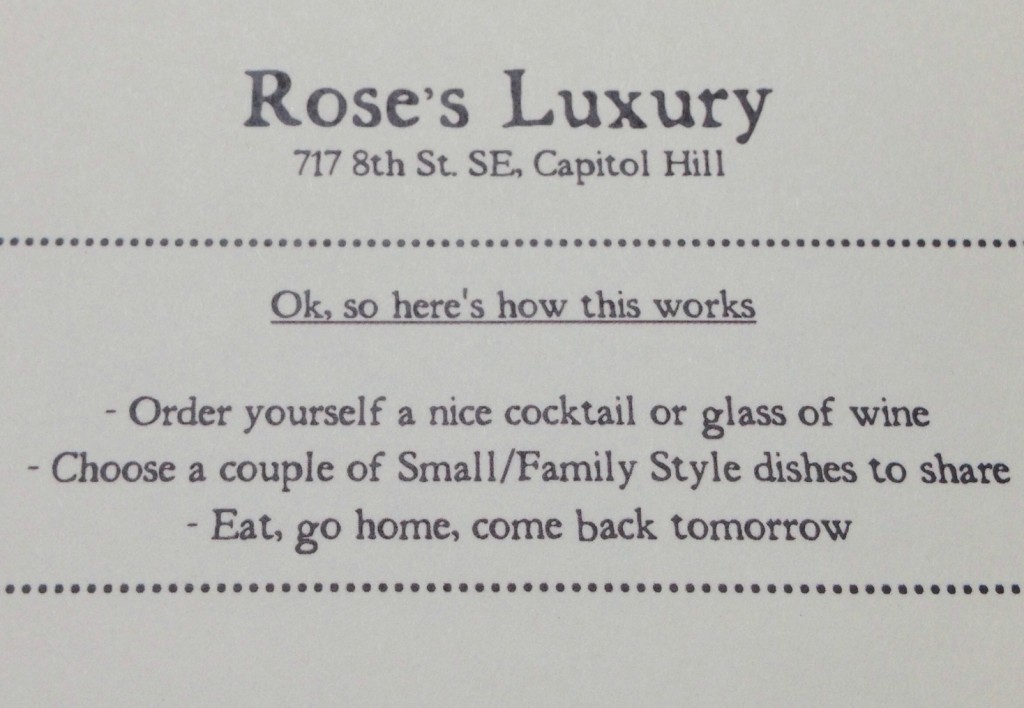 Being that it was a school night (isn't Thursday the new Friday?) while the House was out of session, I had more flexibility to leave the office to try the dishes that has left so many people raving for more. Tucked away in a quaint townhouse, you can feel the hipster vibe the moment you step inside. If anything, it reminds me of eating in San Francisco and I momentarily forgot that I was in DC.
I have a thing for exposed brick and bringing the outdoors inside and the interior itself certainly doesn't disappoint. Even when the skies are grey and cloudy, you feel any remnants of seasonal affective disorder vanish. Along with the strands of twinkling lights hung inside and the rustic lanterns, it doesn't feel like you're eating in a restaurant as so much as eating at a really cool friend's backyard.
As much I enjoyed the overall ambience of the restaurant, the food is really the true star. The Mister had researched what we should try with all of the glowing reviews while reading the Washington Post review as well as the Washingtonian's Top 100 Restaurant list. Before we ordered, we started with cocktails. I basically had Christmas in a glass – a fine concoction that brought a lot of warmth that would have been perfect for me if I was sitting by a fire enjoying a festive winter occasion. I decided that although delicious, I would switch over to a rose.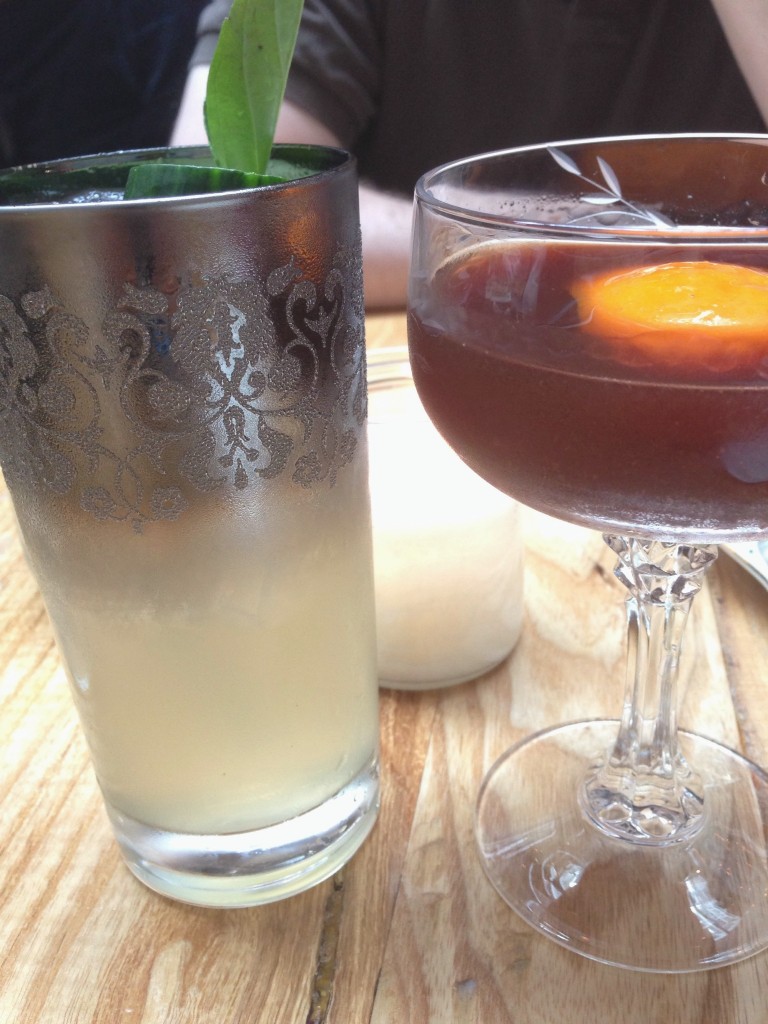 Isn't that cocktail glass to the left just so beautiful with the etching? I think it adds to the overall taste!
Taking instruction from the menu, we decided to share 2 small plates and one of the family style meals. While we were waiting, the server brought house made potato bread with butter topped with chives and potato crumbs. OMG = so delicious!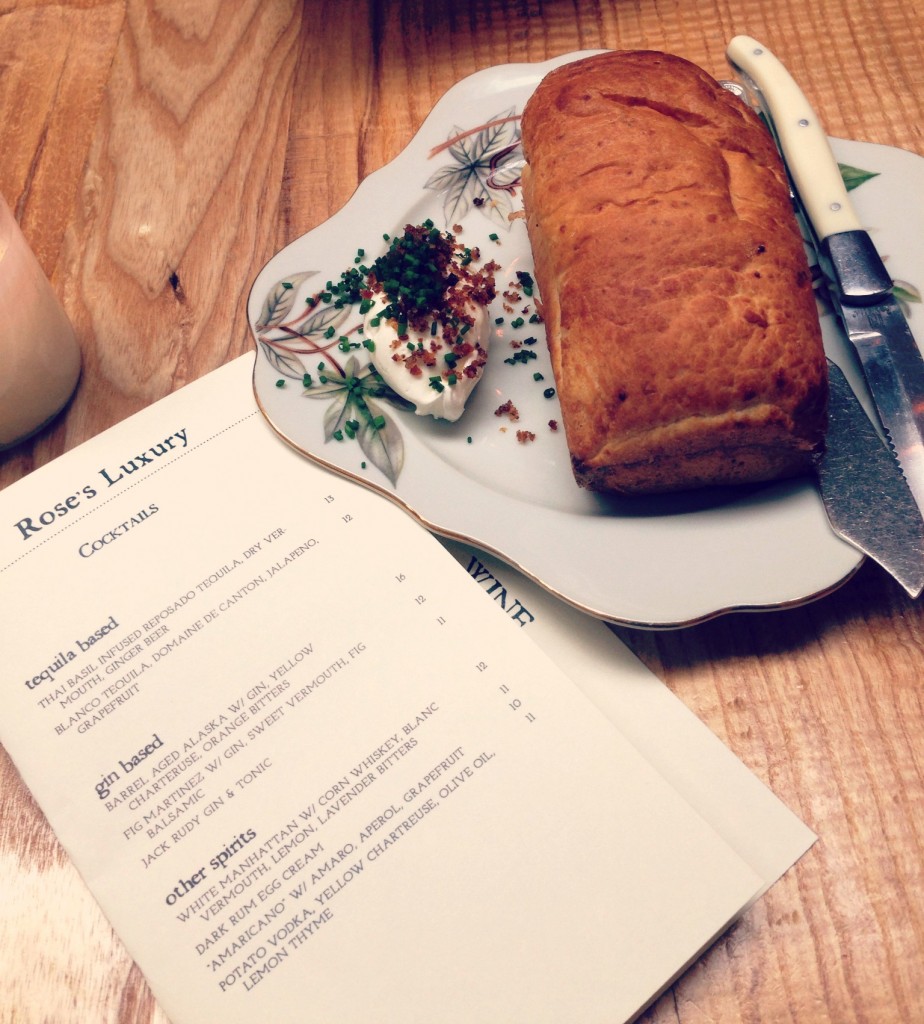 The 2 small plates we ordered consisted of a "deconstructed banh mi" and a ground pork and lychee salad – both with excellent flavorings and a mix of textures.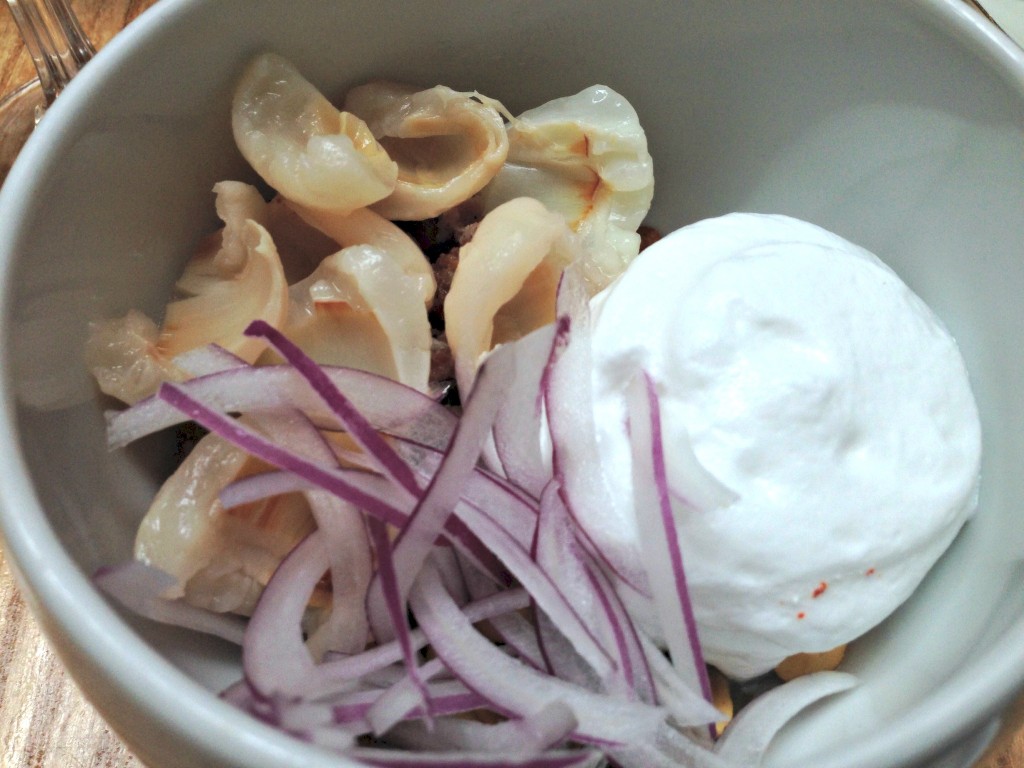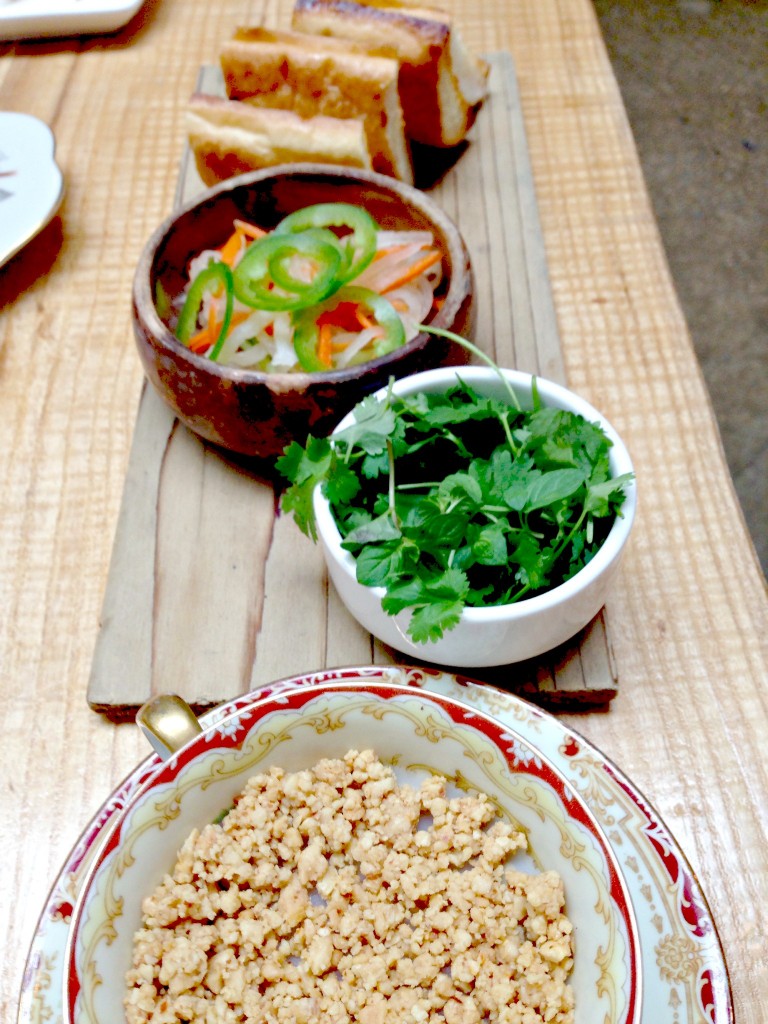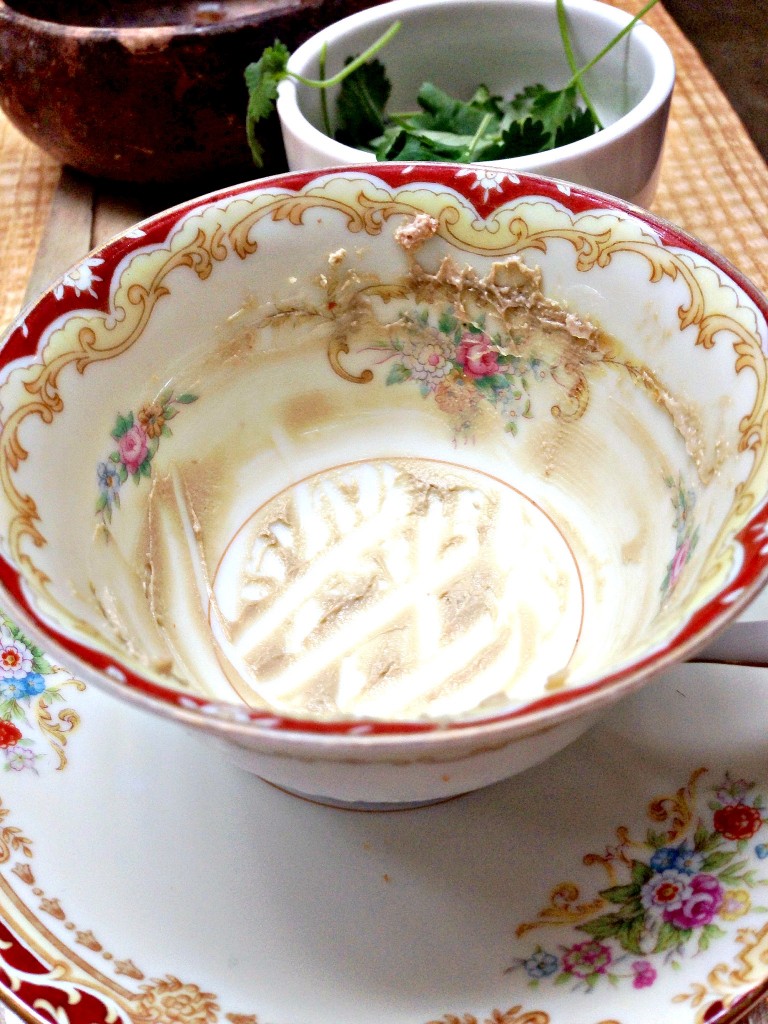 Can you tell that we really liked the deconstructed banh mi??? Plus with beautiful mismatched silverware and plates, the presentation is also unique.
This deliciousness was the ribs platter. With a sprinkling of Asian spices, it wasn't your usual American style ribs. The portion is great to share and although we didn't finish it all, it certainly wasn't for a lack of taste.
My usual go to for desserts revolve around fruit, especially anything that's tart. I don't have a sweet tooth and the Mister usually doesn't care for dessert, unless there's chocolate involved so we almost passed on dessert except that the Mister knew that I would be interested in trying the rhubarb shortcake. My dad being from New Jersey used to eat rhubarb when he was growing up and he would make it for me as a kid so eating this was a little reminder of my childhood.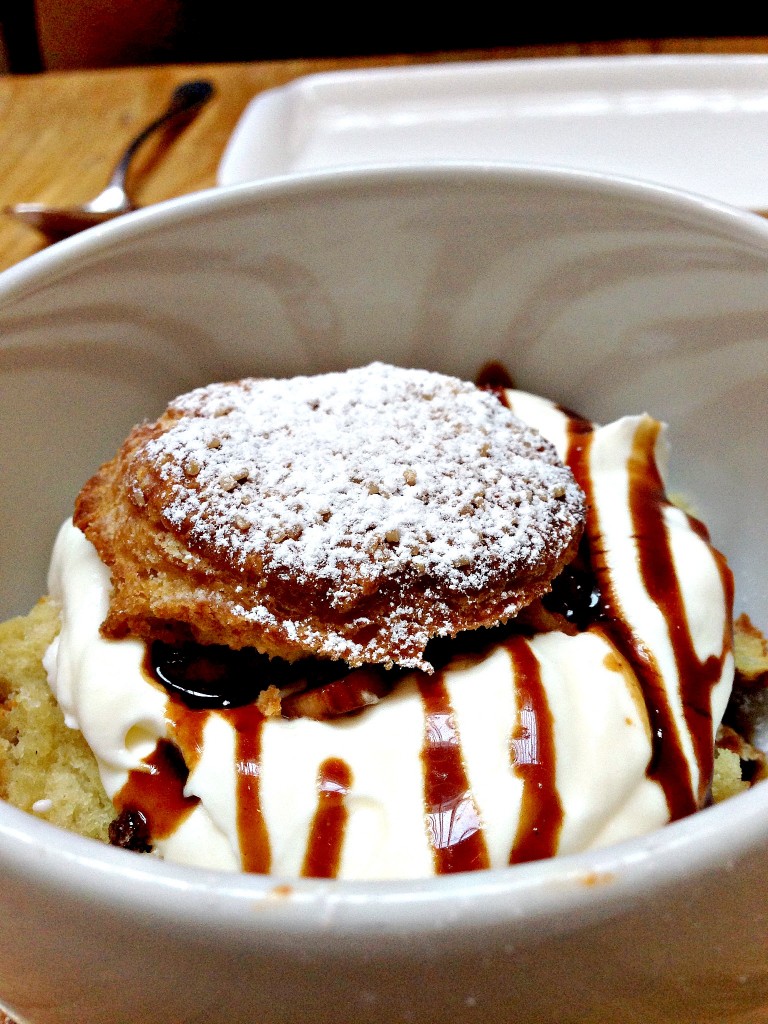 I really had so much fun eating here and as I was leaving the restaurant, I saw that there was only one way to describe the evening: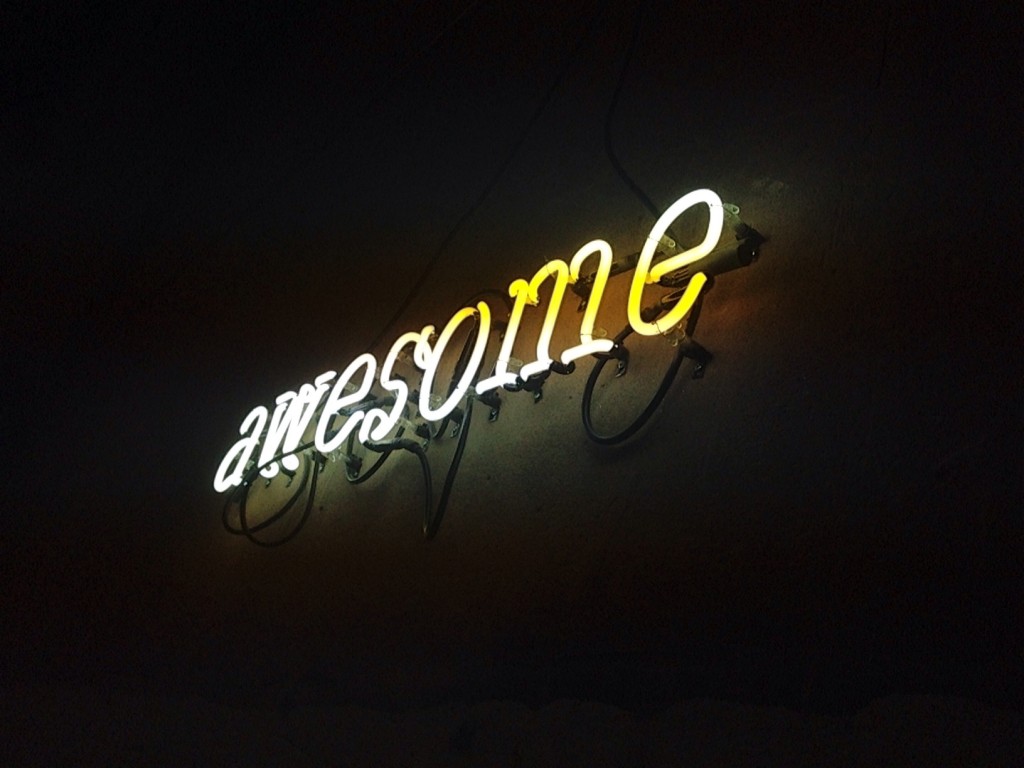 Have you tried it Rose's yet? What are your favorite dishes?
Cheers!
MXM
Rose's Luxury
717 8th St. SE
Washington, DC 20003
(202) 580-8889