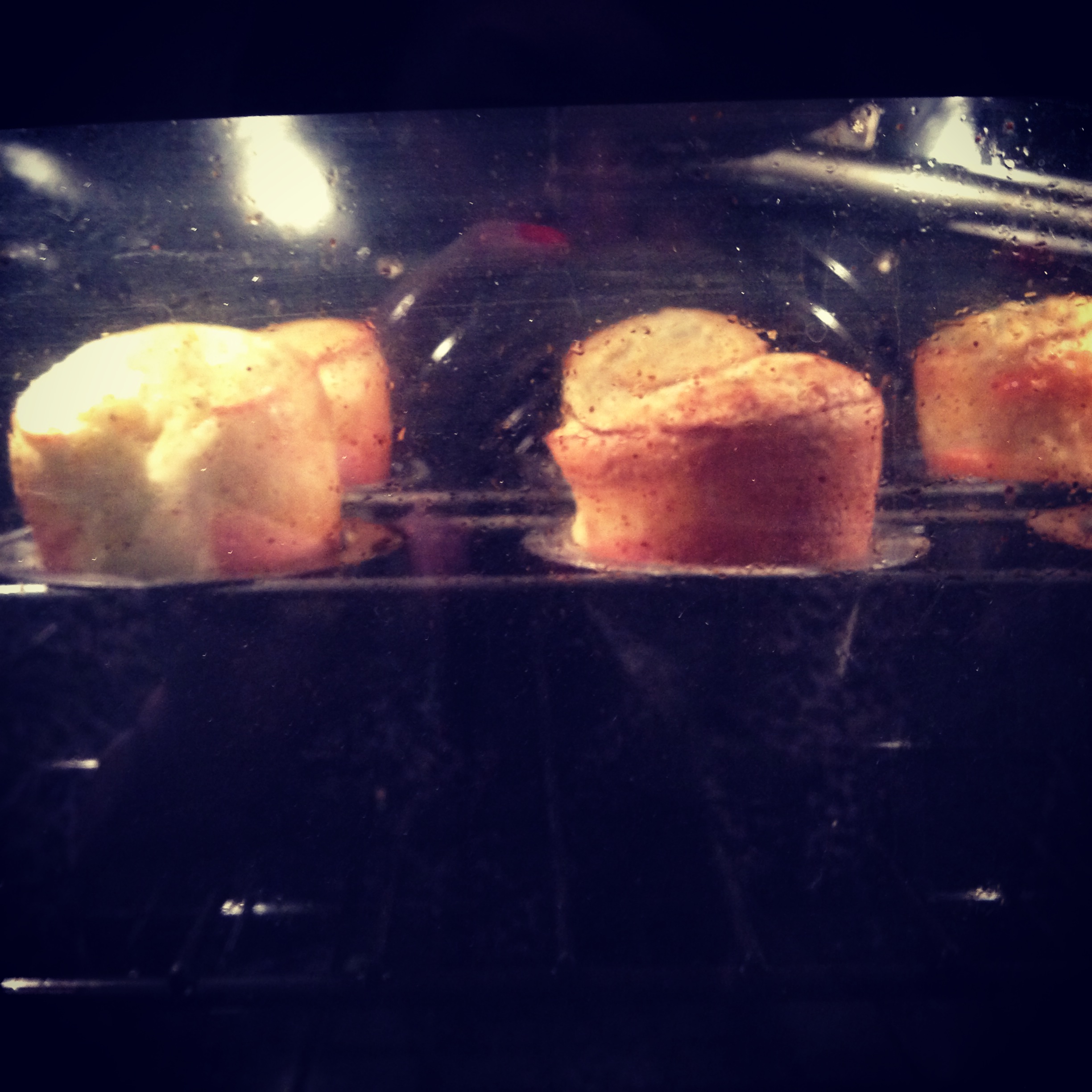 I am such a creature of habit. On weekends, I like to do the grocery shopping and set up the prep for easier cooking during the work week. Having the Mister's Irish roots means that we occasionally enjoy a Sunday roast. One of the best Sunday roasts I ever had was in Sydney, Australia at a pub where they served the most delicious lamb. I've been trying to recreate it ever since!
I decided to give my popover pan a work out and took this photo while they were in the oven. I shared the pic and as a result, a few friends asked for the recipe. I have said in the past that I'm not a great baker and tend to keep to the recipe but alas, I didn't on this one. I had leftover rosemary that I had minced and dried so added that to the batter. Plus I ran out of milk so added a little bit of half and half. Of course, it was the trusty Martha Stewart recipe that got me through 🙂
Hope everyone is keeping warm!
Cheers!
MXM