Work trippin' in Puerto Rico
I've been very fortunate in my career to work in fantastic environments: the Bay Area of northern Cailfornia, Southern California, New Mexico, New York and that also includes my most recent work trip, Isla Del Encanto otherwise known as Puerto Rico. This was my first trip to the island and I was looking forward to experiencing something new.
I was doing a trip where I had to be out for multiple days so the Mister (who was in need of some R&R) and I landed in San Juan on a Thursday afternoon. Since the Mister was along for the ride, he could relax and be leisurely while I ran around "working" in paradise. When we arrived, we could feel the humidity and then suddenly it started to pour. We knew that we were in a tropical landscape and far, far away from DC.
I had been working closely with the Ritz Carlton Dorado for my group's activities so I arrived to a well appointed room that included my private plunge pool in the patio area of my room. With every room looking out into the ocean, everyone could enjoy the scenery of the plush vegetation and the water.
The property where we were staying has a beautiful spa (the Mister got a few treatments) and world class dining. The restaurant, Mi Casa is a member of the Jose Andres family and the Mister and I got the opportunity to enjoy the tasting menu. Since we're familiar with Jose's restaurants living in DC, we were excited to try the selection.
My apologies for the photos! Usually restaurant lighting is great for ambience but horrible for taking food photos. Probably one of the most interesting presentations we had were the chicken croquettes, which were displayed in a clear shoe!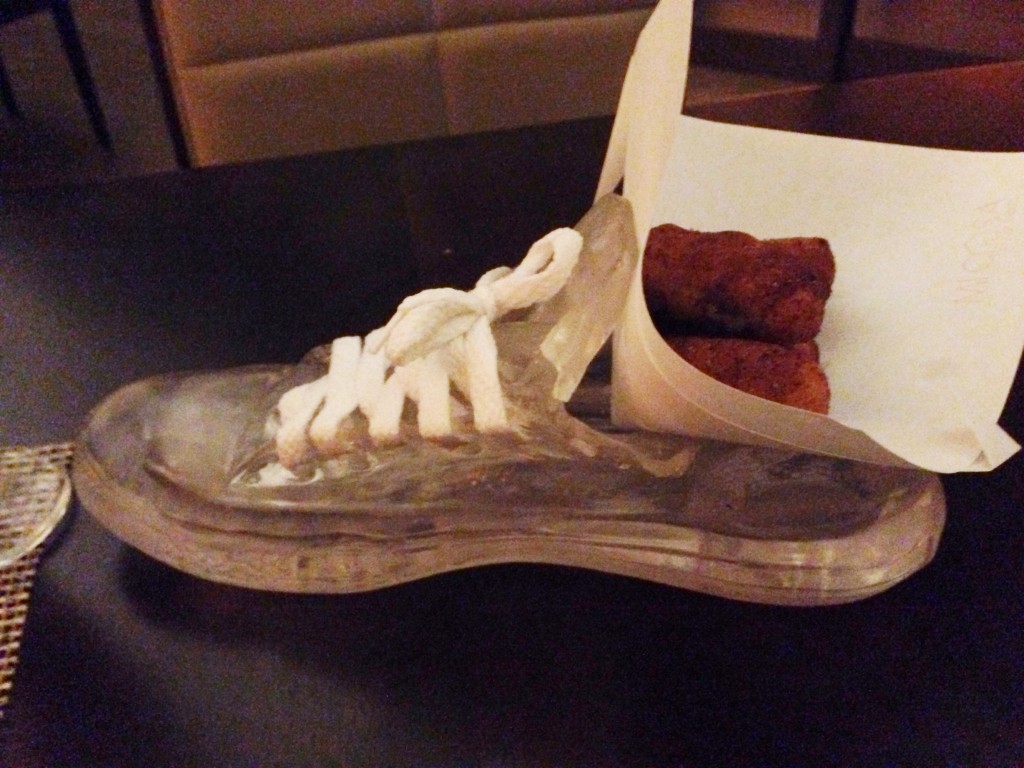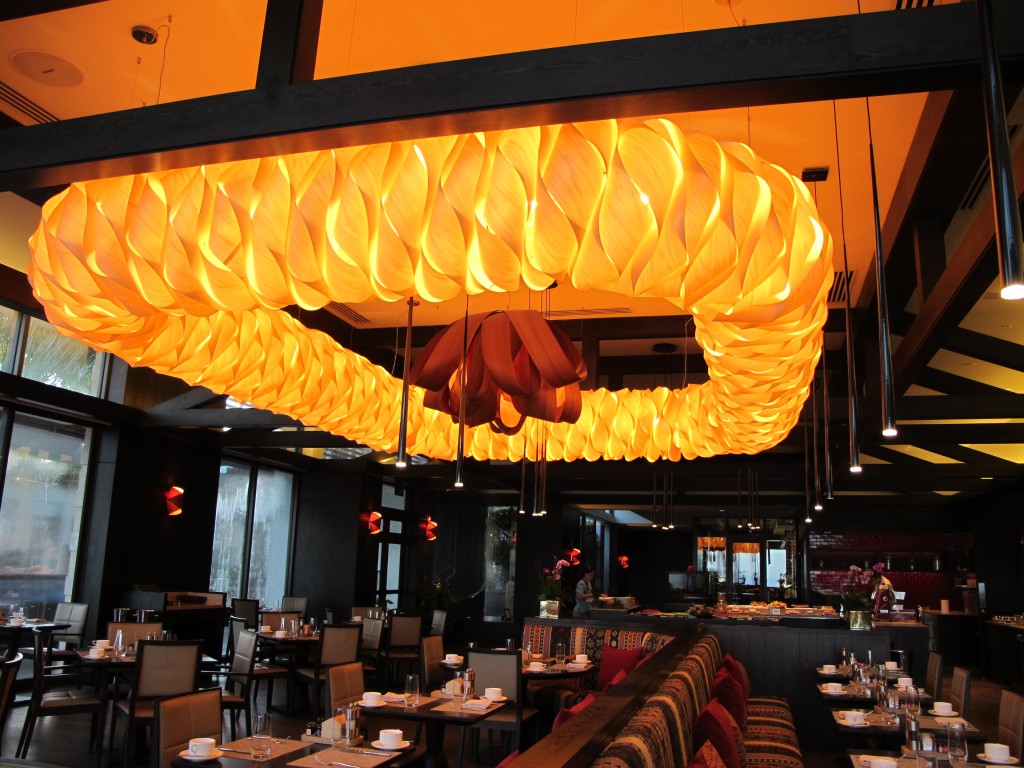 The dining room had beautiful art installations such as the lighting for the ceiling and this piece that reminded me of a mermaid.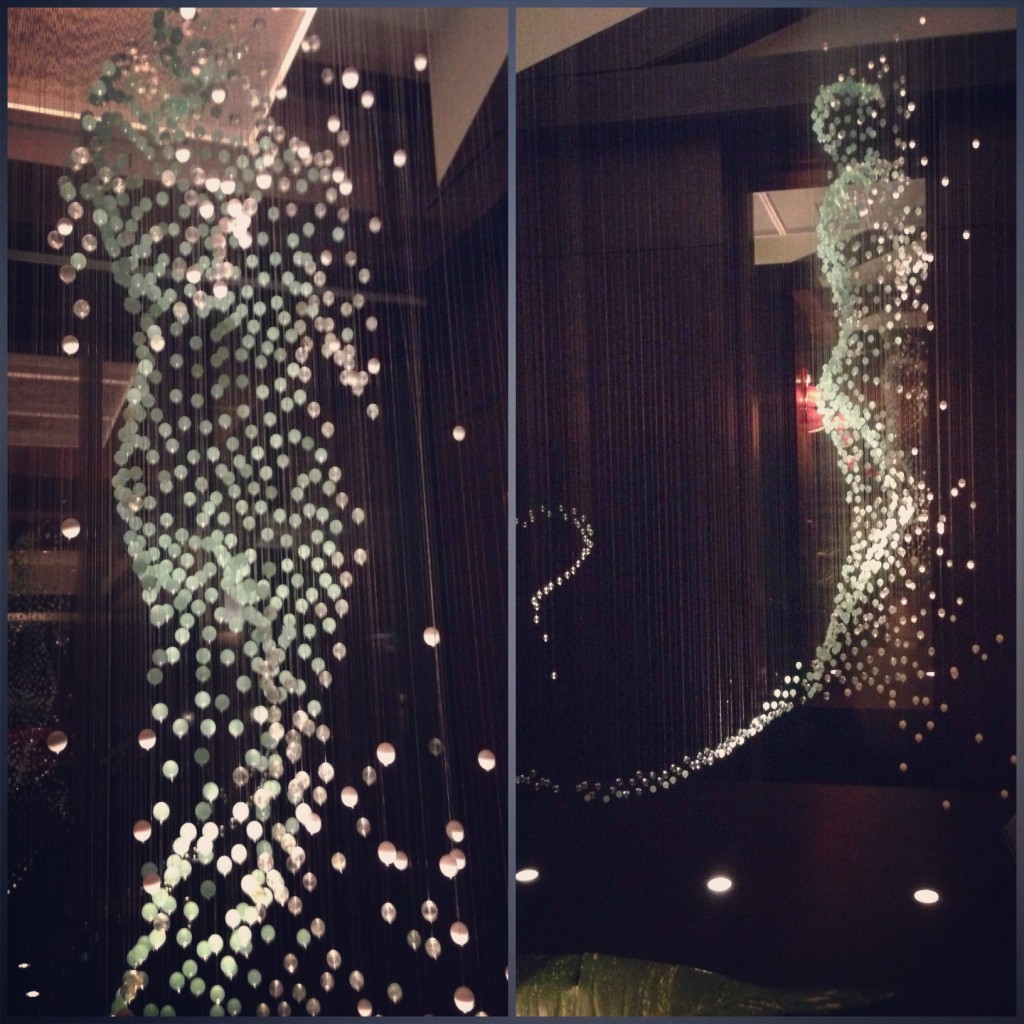 Here are a few other pieces throughout the restaurant.
What a view, right?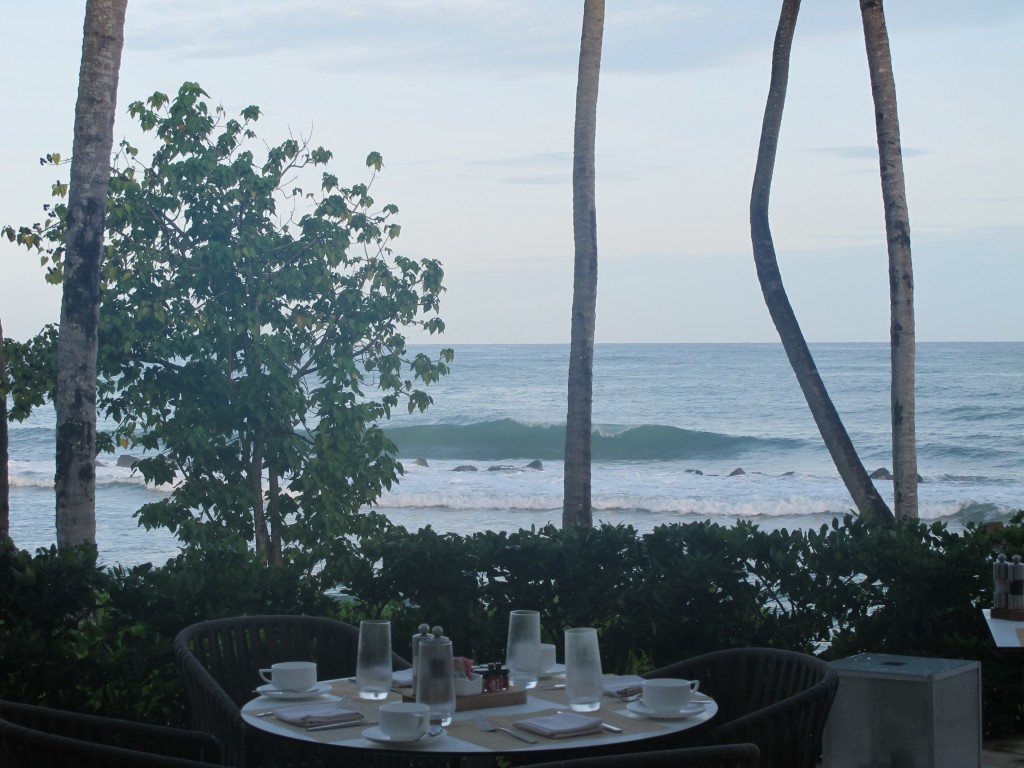 One of my breakfast offerings was fried eggs over rice w a plantain and bacon. The wait staff advised me to break the egg yolks and mix it all up and add tabasco. So tasty!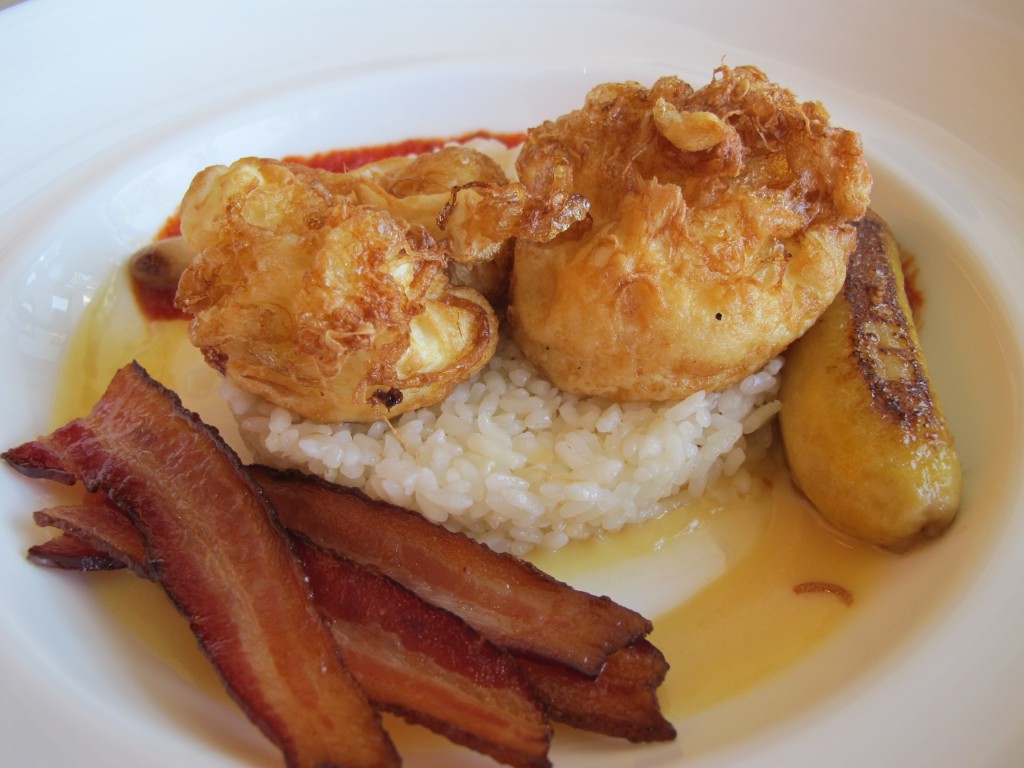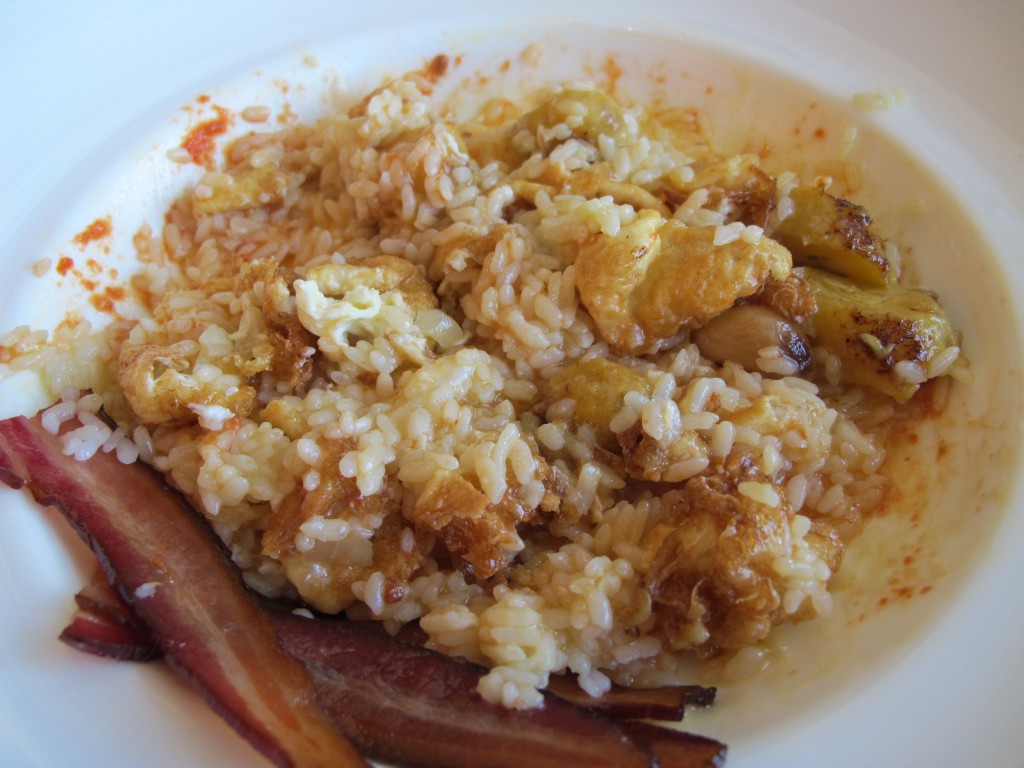 I can't say enough about the accommodations. I was hardly slumming it so even though I was getting up at 5:45am to get ready for a 6:30am start time for a breakfast on a Saturday, I was waking up in paradise.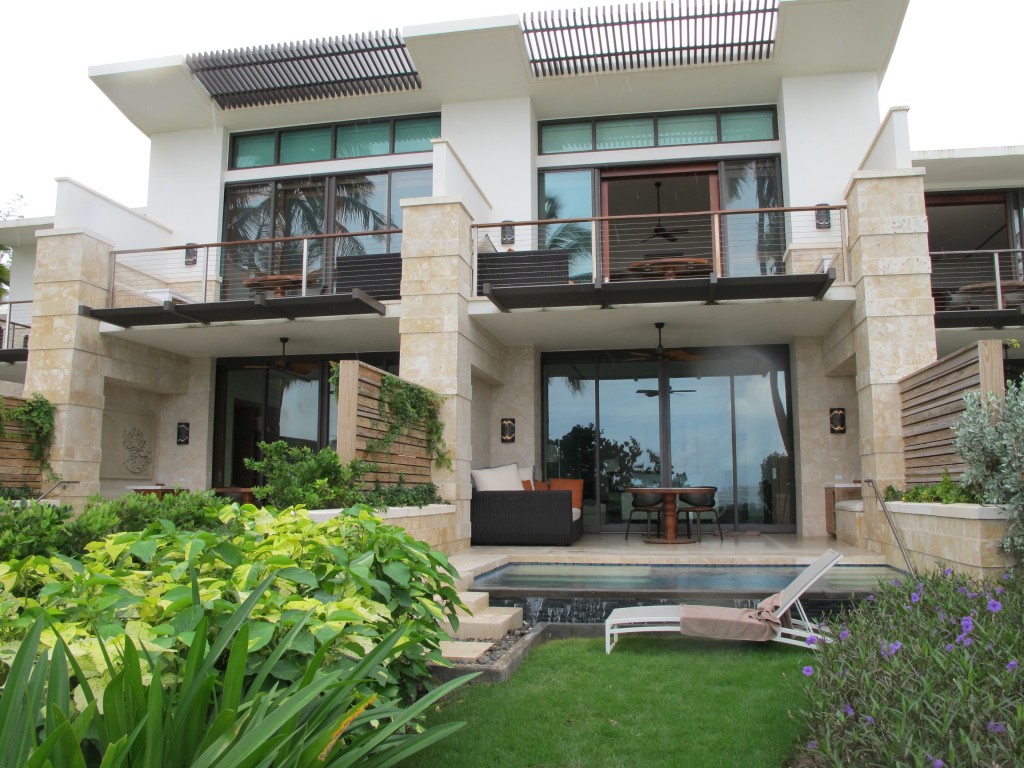 We were staying on the 1st floor with our private plunge pool 🙂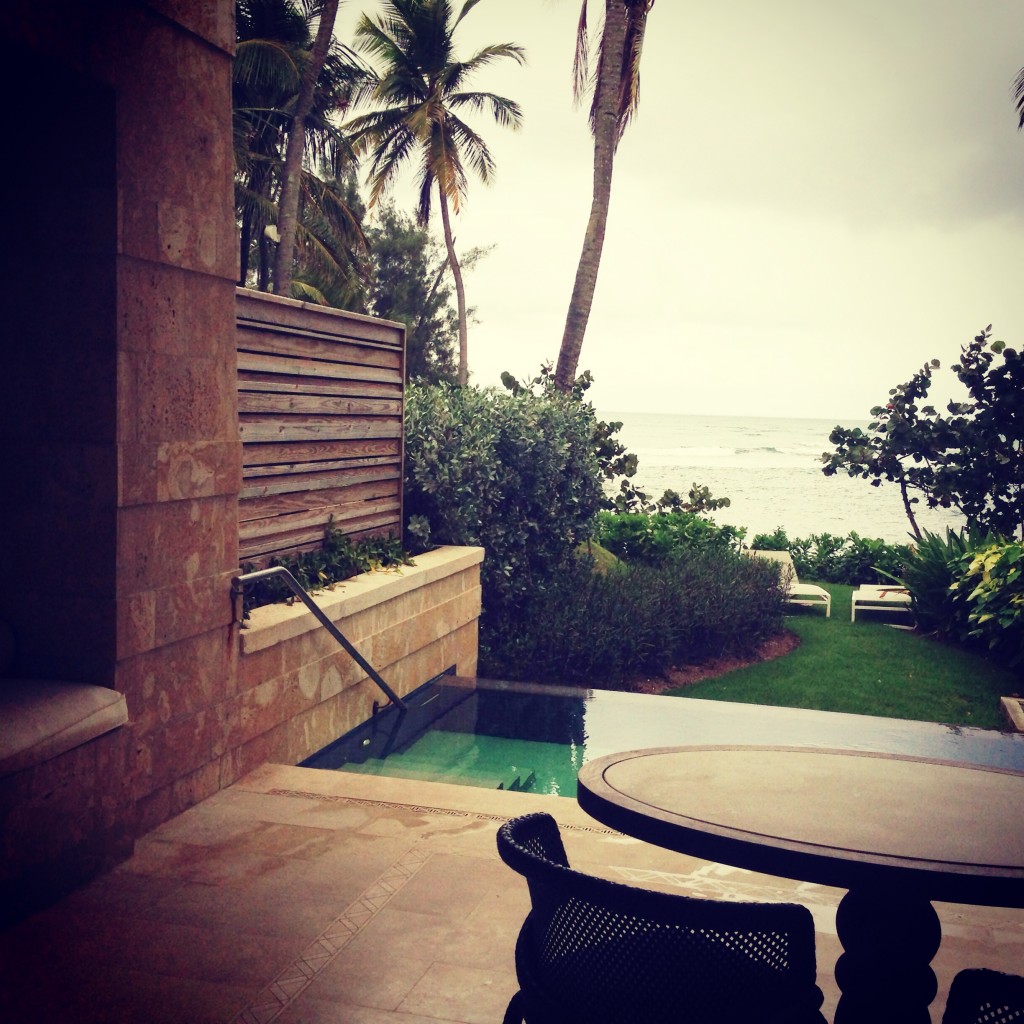 There's also an outdoor sand bar where you can enjoy beverages and snacks while enjoying the view.
The property also has a spa that I didn't get to use but the building is beautiful. The tree in front is 85+ years old!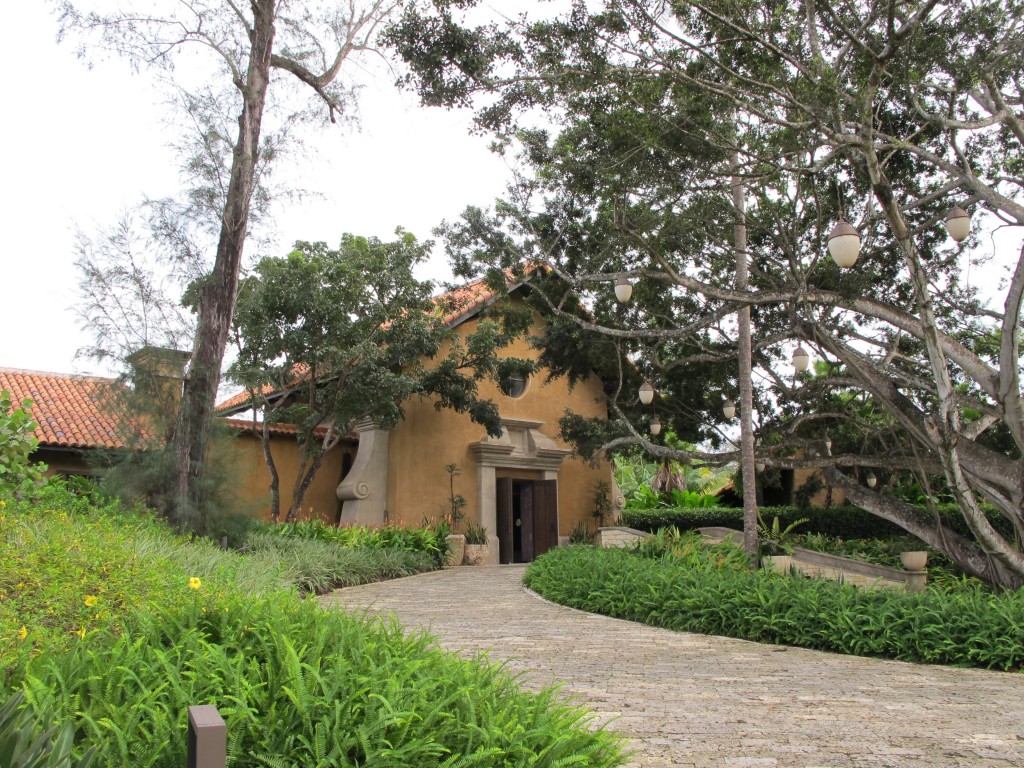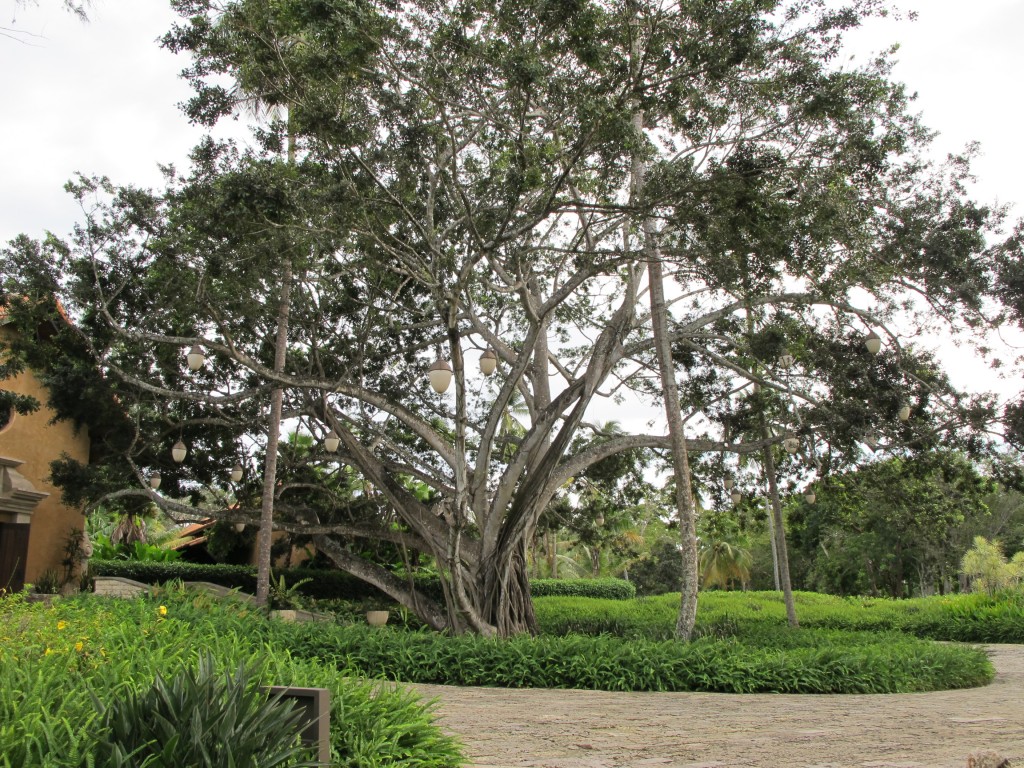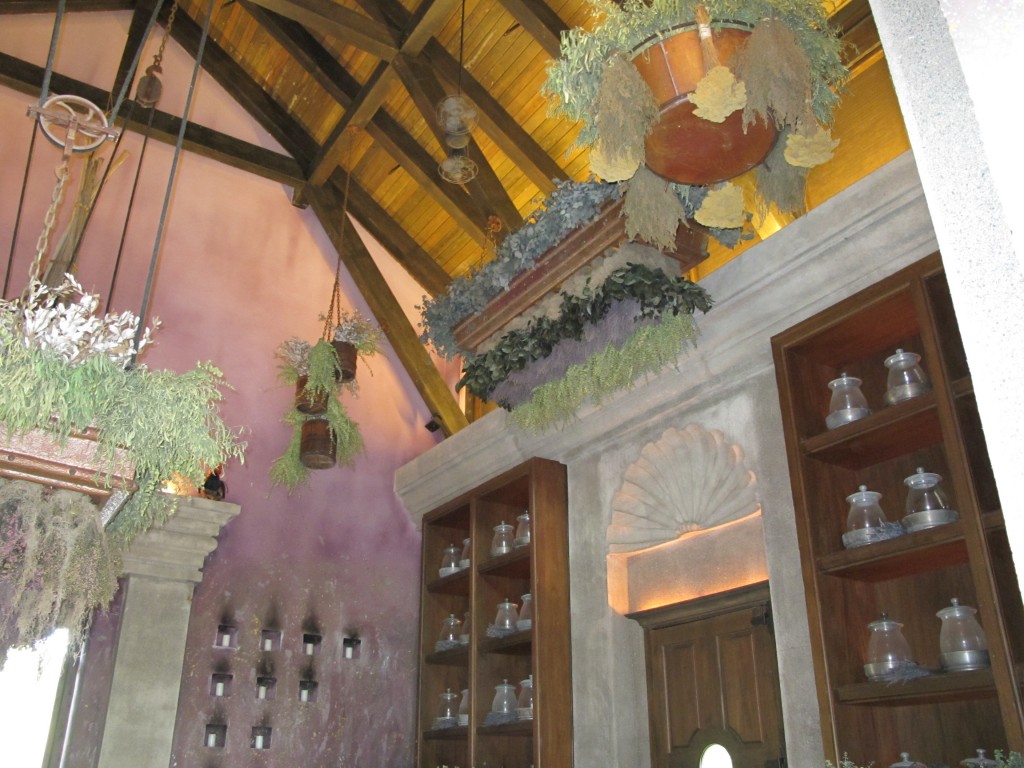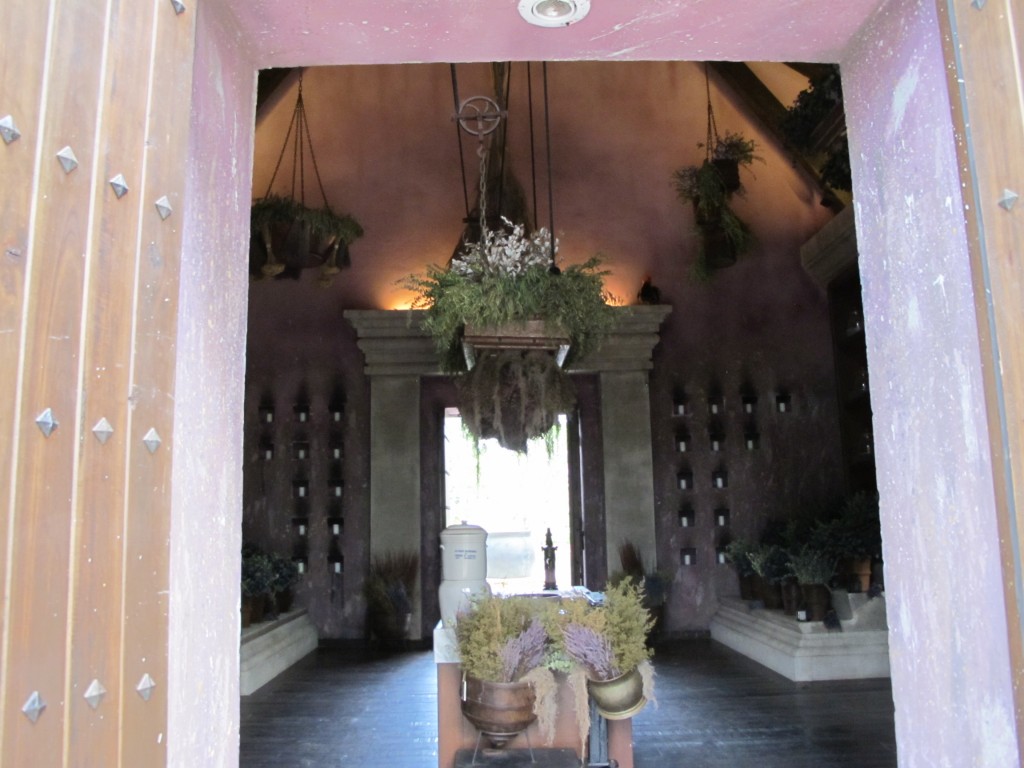 There's also another area of the beach where you can enjoy the view and get cocktails called Encanto.
The Mister enjoyed the shrimp ceviche.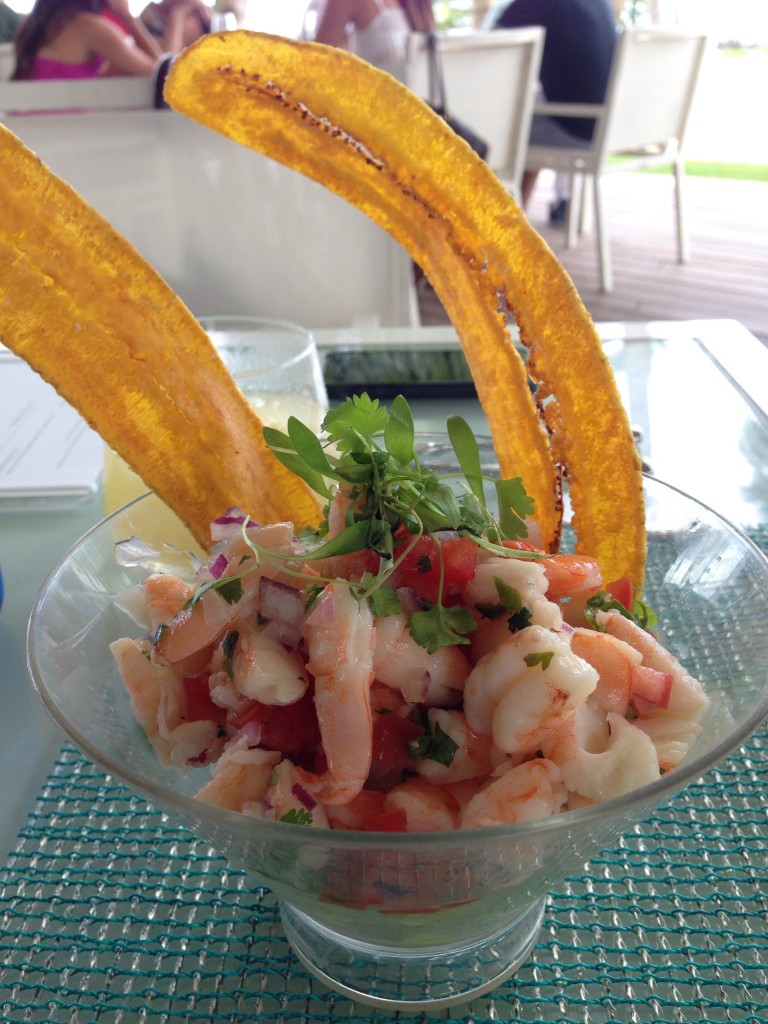 One of the more memorable amenities of my hotel room was the bathtub – look at the size of that thing! Plus there was an outdoor shower and an indoor shower. So many options!!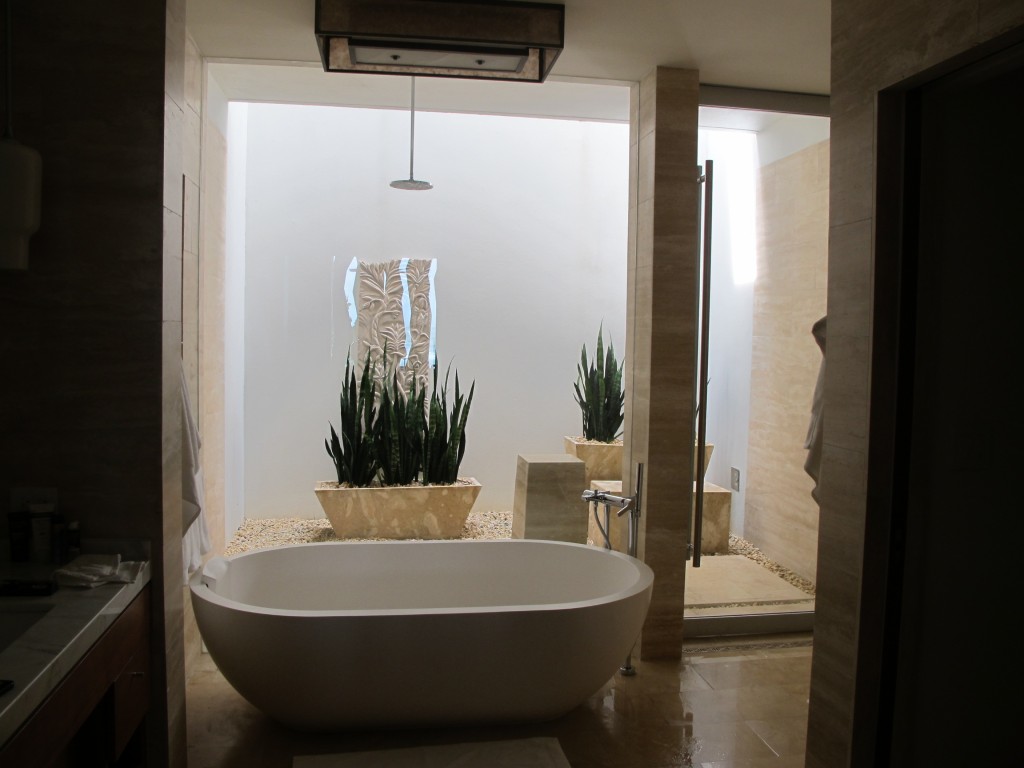 We also had a secluded area of beach just steps away from our hotel room.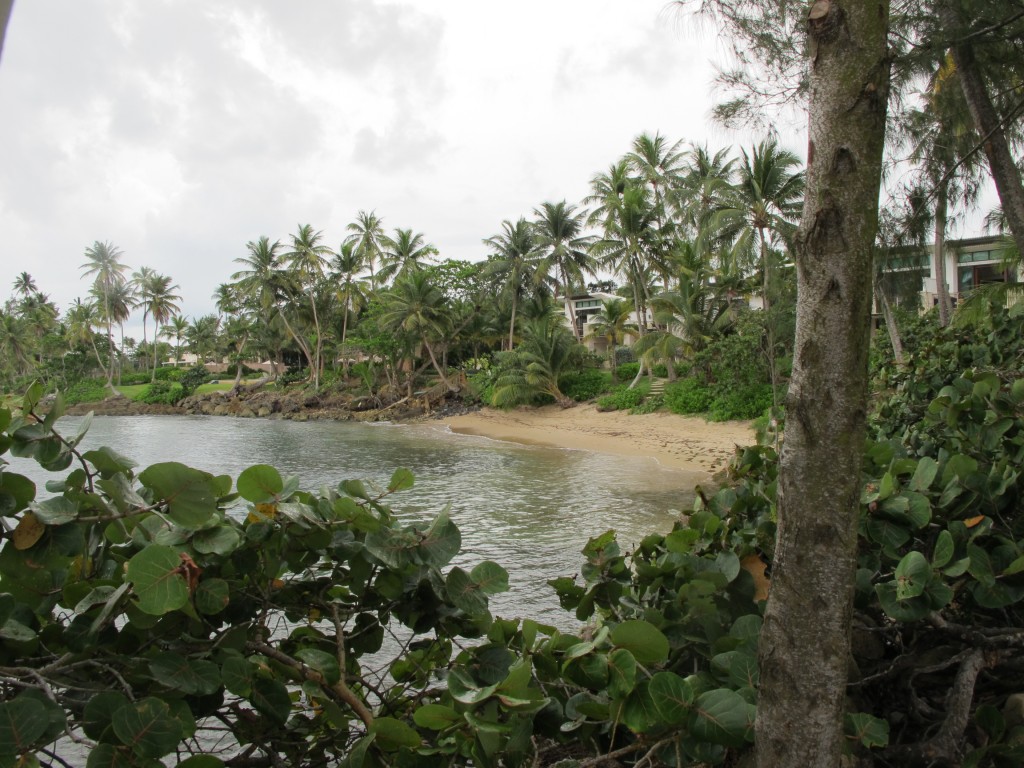 Look at all that clear water!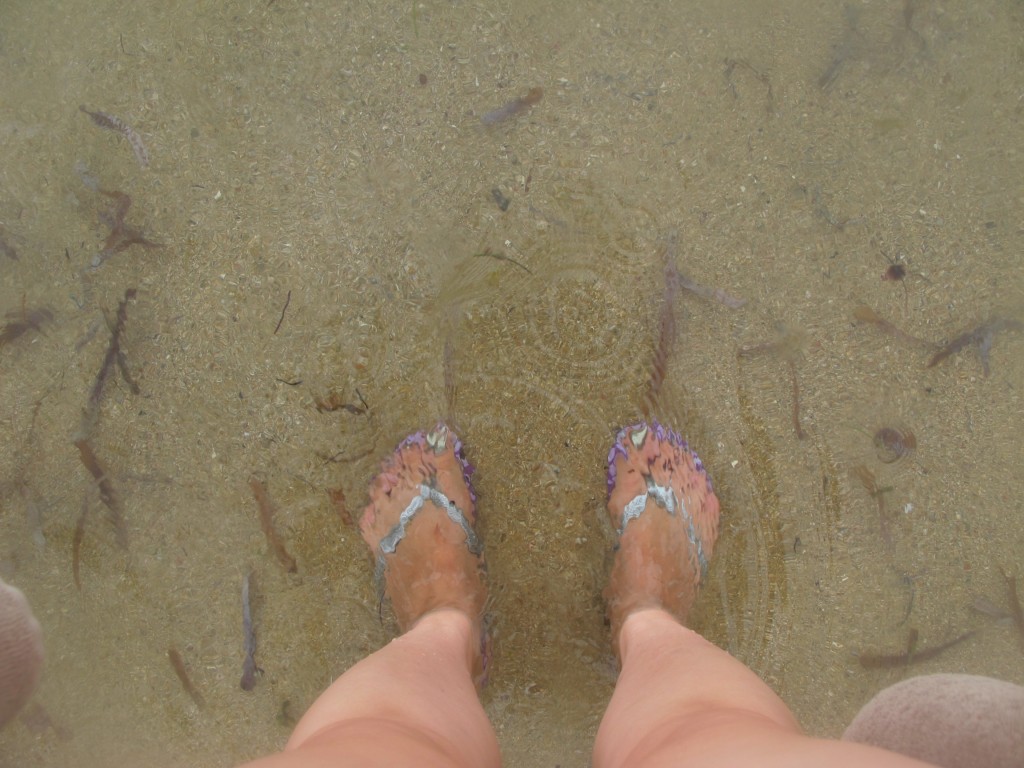 One of my favorite meals was the huevos benedicto – Jose Andres' take on eggs benedict – definitely not traditional!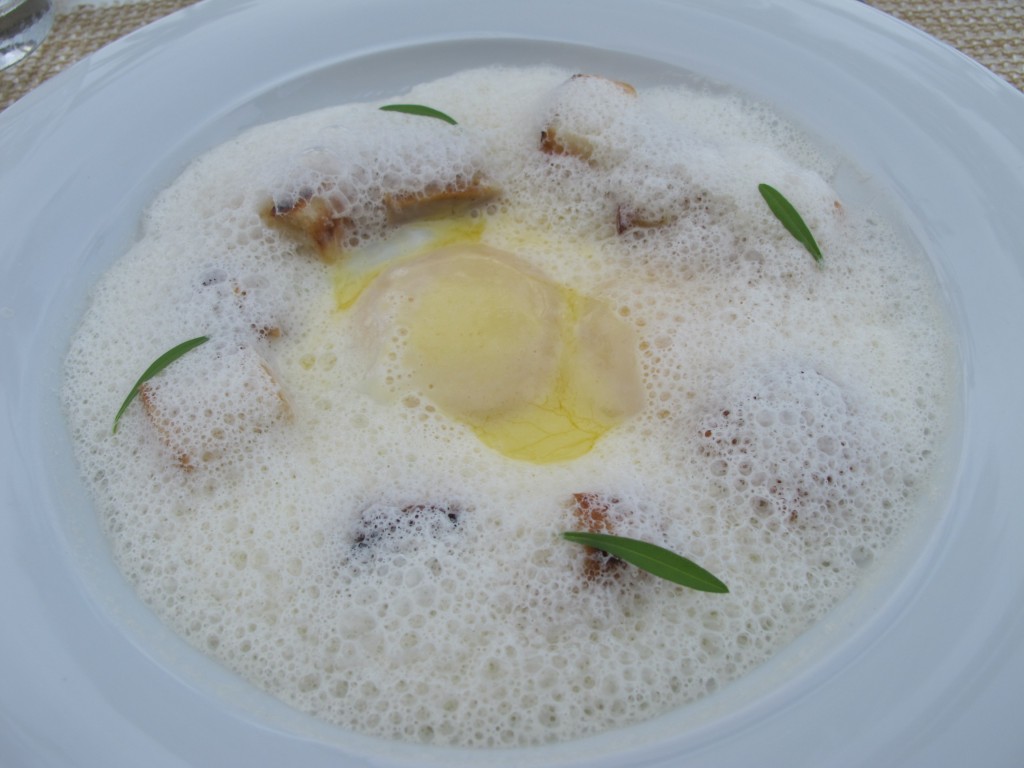 If you want to check out more photos from this amazing trip, visit my tumblr!
Ritz Carlton – Dorado
100 Dorado Beach Dr.
Puerto Rico USA 00646
Cheers!
MXM