Laissez Les Bons Temps Rouler!
So much is happening this week! Today is Mardi Gras so it's a day when Catholics get to enjoy debauchery until Lent starts at midnight. As someone who went to college in New Orleans, this time of year brings back a lot of memories and I continue the tradition by hosting an annual Mardi Gras party. One of my guests brought me this lovely note pad from New Orleans as a hostess gift. Perfect for today! Laissez Les Bon Temps Rouler!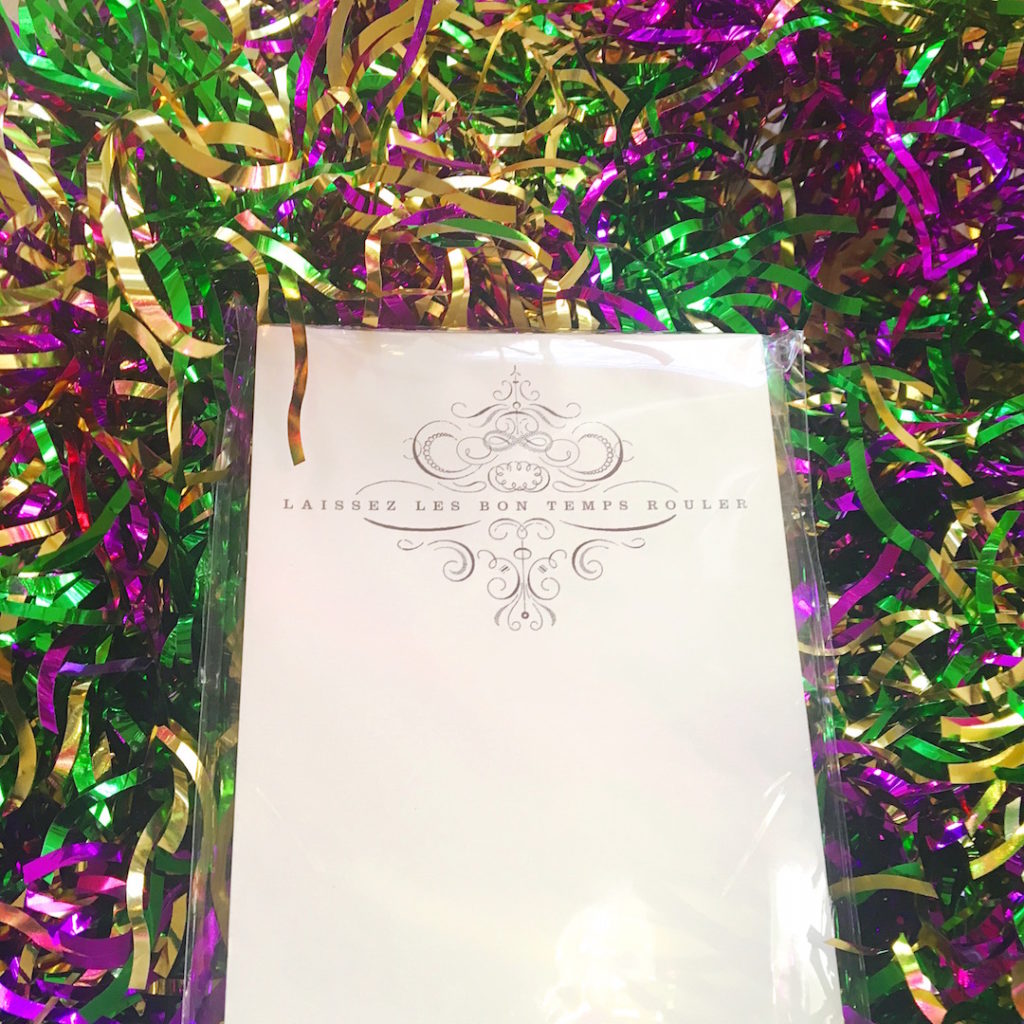 I also adore this t-shirt. It lists the names of the krewes that roll during Mardi Gras season and it's perfect with its Mardi Gras color combination of purple, green & gold. If you're looking for New Orleans related t-shirts, check out NOLA, TShirt of the Month Club. You don't need to join on a monthly basis (I bought this single shirt for the Mardi Gras party that the Mister and I hosted a few weeks ago).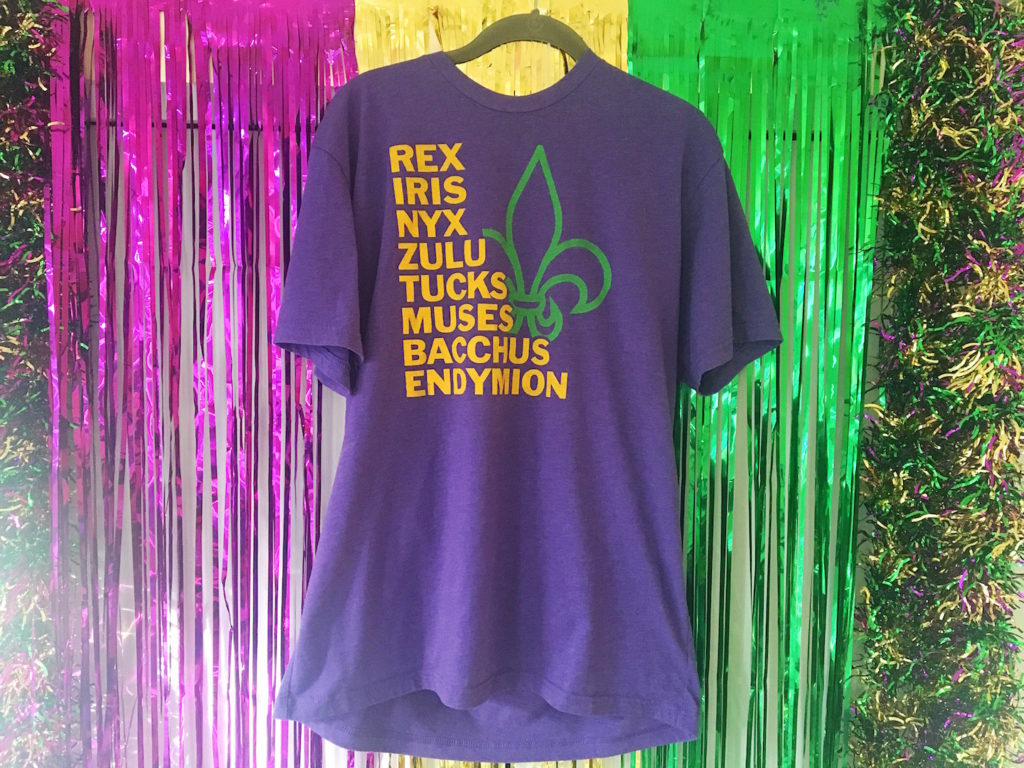 Let the Good Times Roll! I guess that means I will need to take down all the Mardi Gras decorations and replace them with the next holiday on the books, Lunar New Year (which officially started last week and runs through Friday)!
SaveSave
SaveSave