Monday Motivation: Cleo Wade
Are you sticking to your new year's resolutions? I like to think that we can choose when to start over whenever it's best for us. It doesn't have to be the new year. If you have the intention, write it down and work to manifest it. There will be times when you will want to quit and there will be times when you stumble. It's OK, we have a superpower that allows you to start anew. Thanks to Cleo Wade!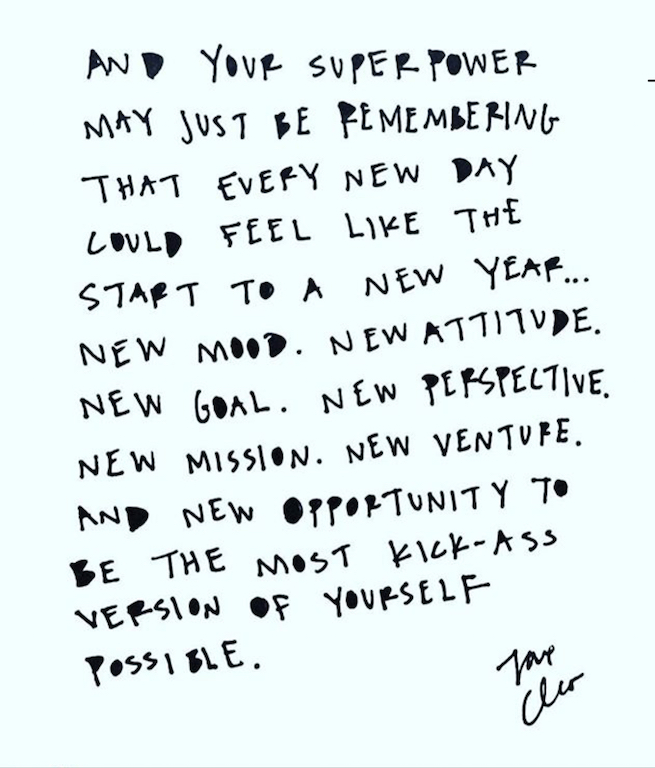 Cleo Wade is an artist, poet & author who New York Magazine called "the Millennial Oprah". I was fortunate to see one of her installations while in New Orleans a few years ago.
**Be The Most Kick-Ass Version of Yourself Possible**
Instagram: Cleo Wade
SaveSave
SaveSave