Shop Local: Politics & Prose
When the DC Wharf opened in late 2017, I couldn't wait to go because I used to go to that area when I was a little girl for fun celebrations. In its most recent re-incarnation, there are quite a few local restaurants and shops where you can shop local. One such place is Politics & Prose.
With such a large investment into the area, I wanted to support the purveyors so I made a purchase. What a fun tea towel and I get to display it in my kitchen!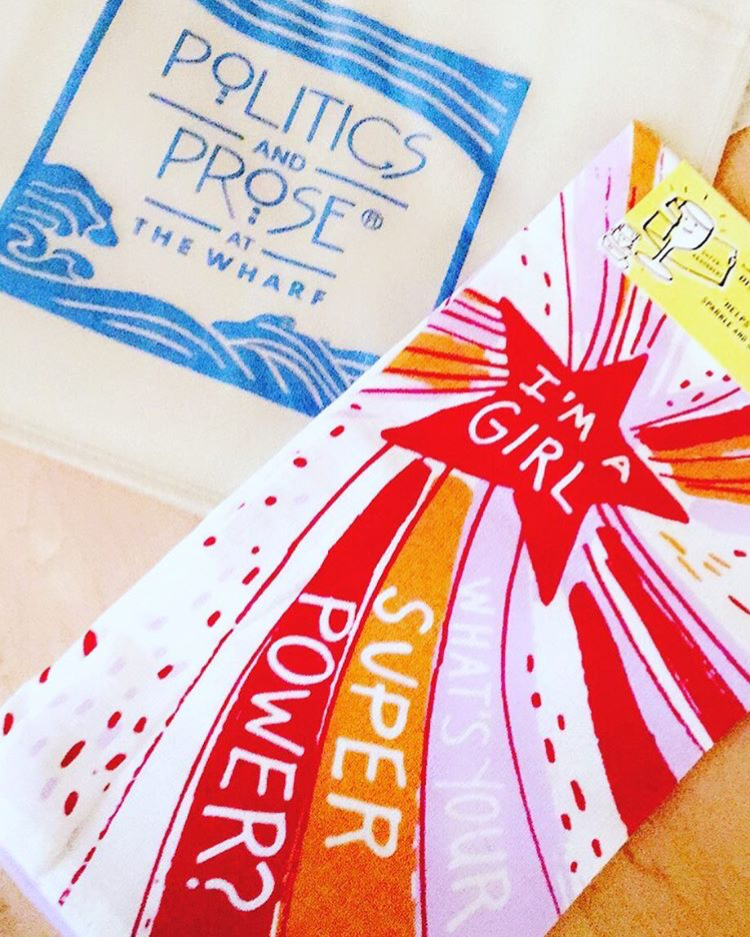 If you're looking for book suggestions, the staff are knowledgeable and can make excellent recommendations. With multiple locations throughout the area, you're supporting a true local book store. They have incredibly interesting authors who come in for books signings and talks so be sure to check out their events section to see who will be speaking or join them for open mic/trivia night. You can also join their membership program for store discounts and get notices for member only sales.
Take a look see and let me know if you buy anything!
— MXM
Politics & Prose
The Wharf
70 District Square, SW
(202) 488-3867
SaveSave
SaveSave
SaveSave