I was out in Philadelphia for the Democratic Convention and when I returned, I promptly got sick. Nonetheless, I really wanted to eat at home vs going out to eat since that was all I was doing while I was on the road. My personal opinion is that due to lack of sleep and irregular eating (basically eating whatever was available on the go), my body was shutting down and completely rebelling from how I was treating myself. Yes, I should know better but sometimes you gotta do what you gotta do.
The first couple of nights I made some kind of chicken. So by Wednesday, the Mister was ready for something else, specifically flank steak. I went to the grocery store and they didn't have flank steak but they did have an iron steak. That was suitable and the perfect size (1.27lbs) for the 2 of us. You can butterfly it yourself or you can get your butcher to do it for you. Since I was purchasing the beef from the butcher case, I asked the butcher to do it for me.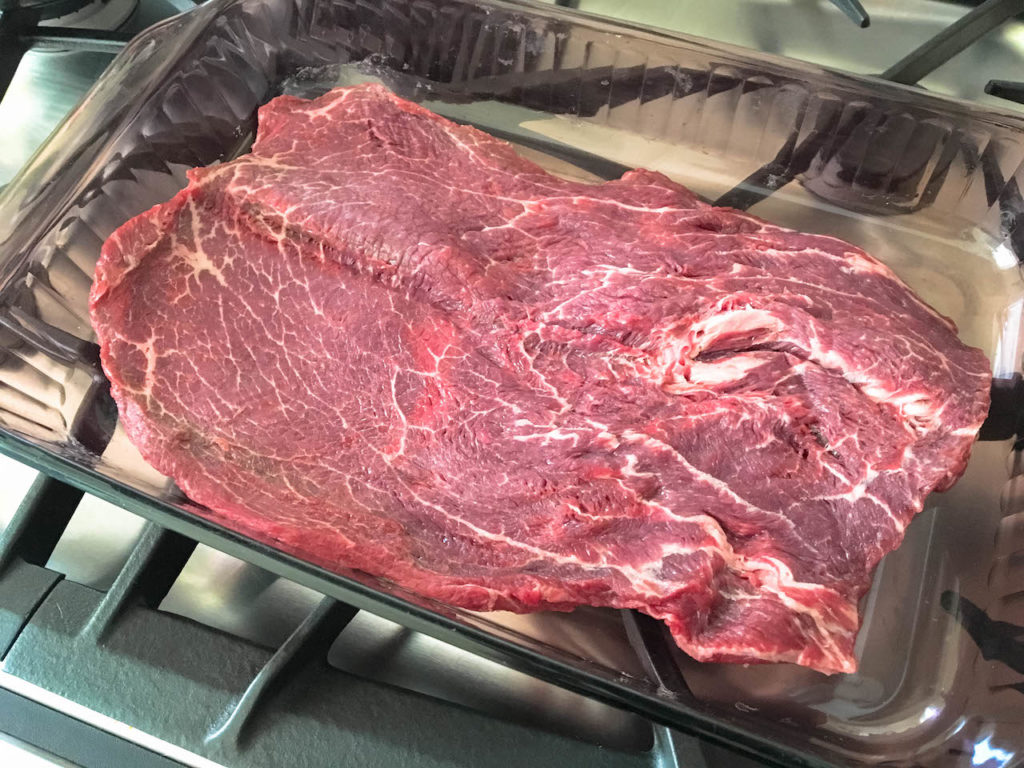 In the morning, I made the marinade and let the meat soak up all of its goodness.
In the evening, I pulled out the steak and scraped off the marinade and patted it dry with paper towels.
You can season the meat on the inside and then layer the cheese and spinach. The original recipe called for adding prosciutto, which I chose to not include on this go around.
Then it's time to roll it and tie it up!
Season it with salt and pepper and sear it to give a nice crusty caramelized flavor. Since the meat is basically cut in half in thickness, it won't take long of the meat to cook. I usually like my meat cooked medium rare so it took about 8-10 minutes in the oven to finish the cooking process.
As a side, I thought I would go with a more autumnal veggie so I picked acorn squash. I like to start my squash in the microwave so that it's easier to slice so I stab it a couple of times and stick in the microwave for about 2 minutes. Using a kitchen towel to hold onto the squash (because it's pretty hot), I sliced them through and cleaned out the seeds. Salt and pepper with a drizzle of olive oil and I was set to put it in the oven along with the steak.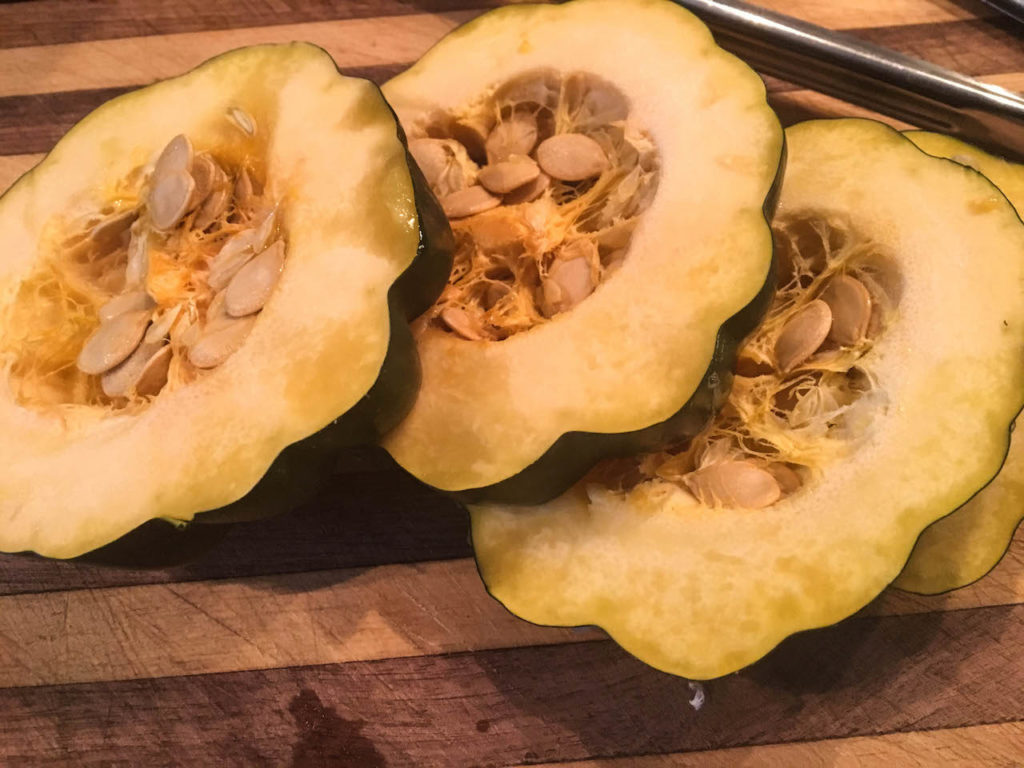 So dinner was done in probably about 30 minutes tops. WHOOP WHOOP!!
This was the recipe that inspired my dinner!
What recipes do you use with steak?
–MXM