A new kid on the waterfront: Whaley's
After a long week at work, I was looking forward to trying something new. The Mister & I went to the new rooftop bar at the Hampton Inn near Nationals Stadium. It's a pretty view of the Anacostia River and the Washington Monument with the bonus of being able to watch the baseball game from the rooftop. #winning
After a quick beer because c'mon, it's the drink of choice when watching baseball, we leisurely walked over to Whaley's, a new kid on the restaurant block of The Yards. The intimate restaurant has beautiful high ceilings and reminds me of a place that I might visit in San Francisco. We saddled up to the bar and were greeted by one of the bartenders, Rocky. The house cocktails are quite refreshing on a 90+ humid day in DC. I had House #1, a grapefruit concoction that was dangerous because it just went down way too easy while The Mister got the spy-seee but not crazy hot House #3.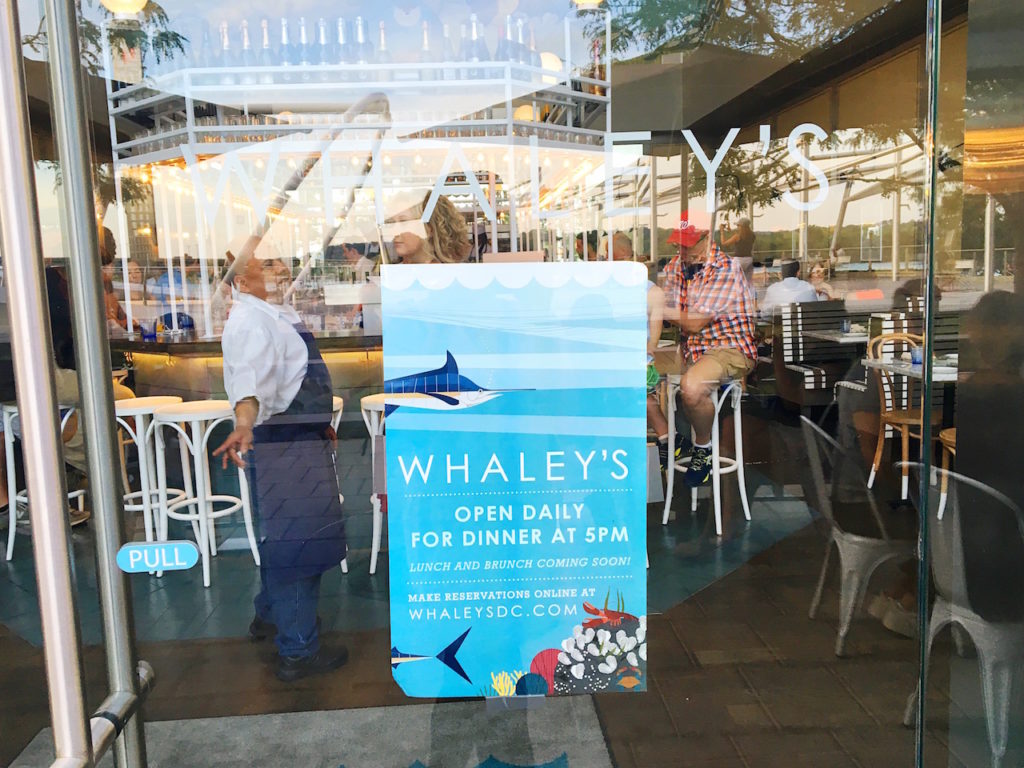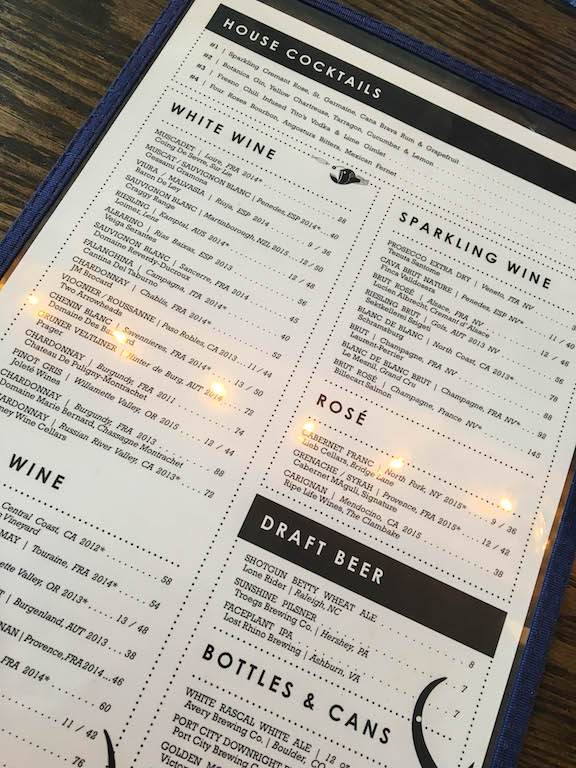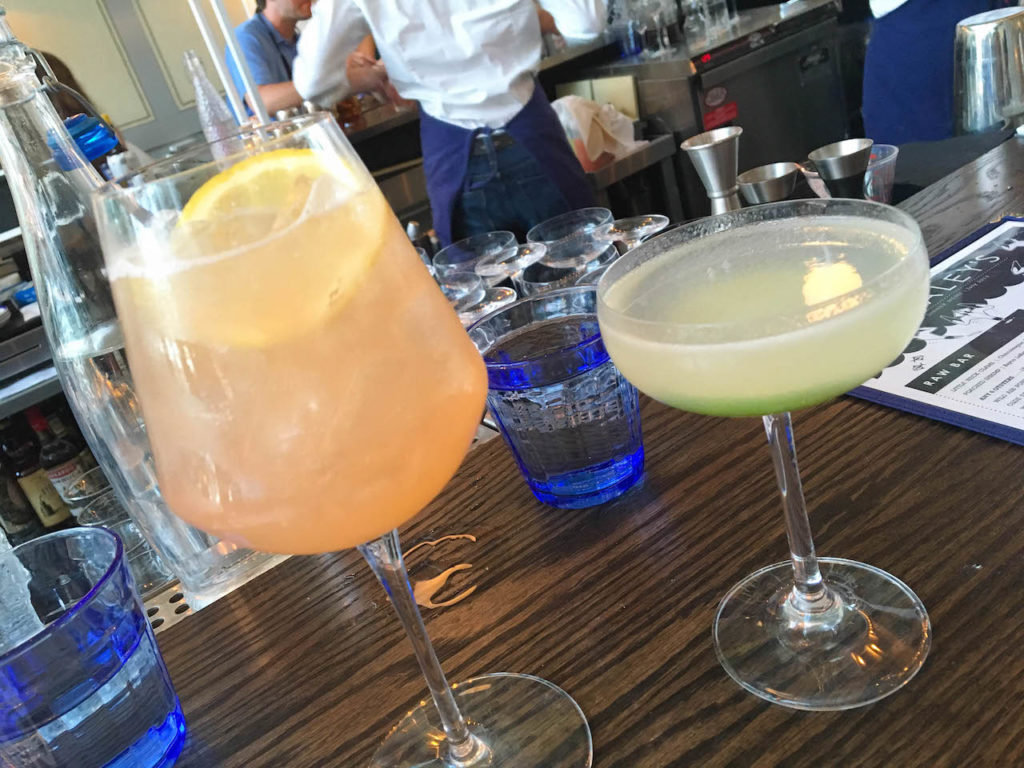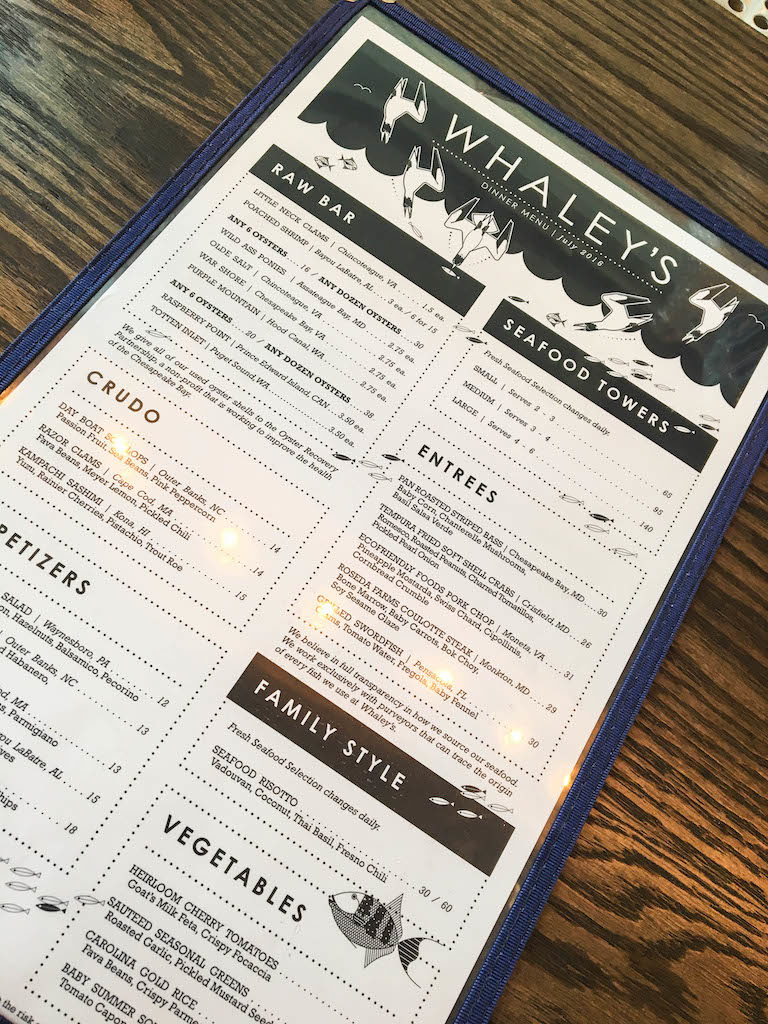 I enjoyed the interior design of the space with the ceilings painted w aquatic sea life which made it a bit whimsical.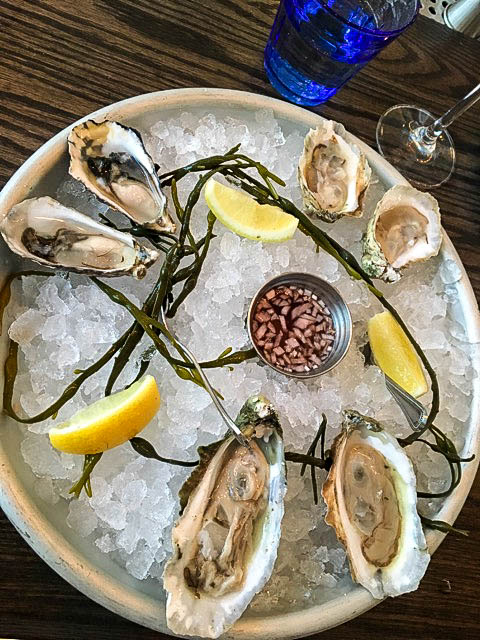 Where else do you like to eat at The Yard's?
Whaley's
301 Water St. SE Suite 115
Washington, DC 20003
(202) 484-8801
— MXM