Not only do I get to enjoy Boston for personal trips but also for work and during one of my past work trips, I asked Boston City Council President Michelle Wu for recommendations for Chinatown. One of her suggestions included Dumpling Cafe, which is delicious. Since we tend to stay at hotels near Fenway Park for personal trips, we were in that neighborhood and I discovered that there was a sister restaurant to Dumpling Cafe which is Dumpling Palace near the hotel! BONUS! You can't go wrong  with the soup dumplings.
On our most recent trip, we stayed at Battery Wharf and had a lovely view of the water during our stay. The location is fantastic as the North End is situated a few blocks away and is an easy walking distance. One of the nights we were there, we went to Carmelina's and OMIGOSH, I was so so so full when we were done. Considered to be one of the North End's best restaurants, it certainly doesn't disappoint. We did the Ipswich clams and the Mister did a pasta selection called the Bronx Tale while I ventured towards a meat, a 16oz stuffed pork chop with smoked mozzarella, spinach & prosciutto to be exact. The meat was perfectly cooked and I couldn't stop eating it although my judgement was telling me otherwise. The restaurant doesn't serve dessert as they like to encourage their guests to try the bakeries that are in the surrounding area.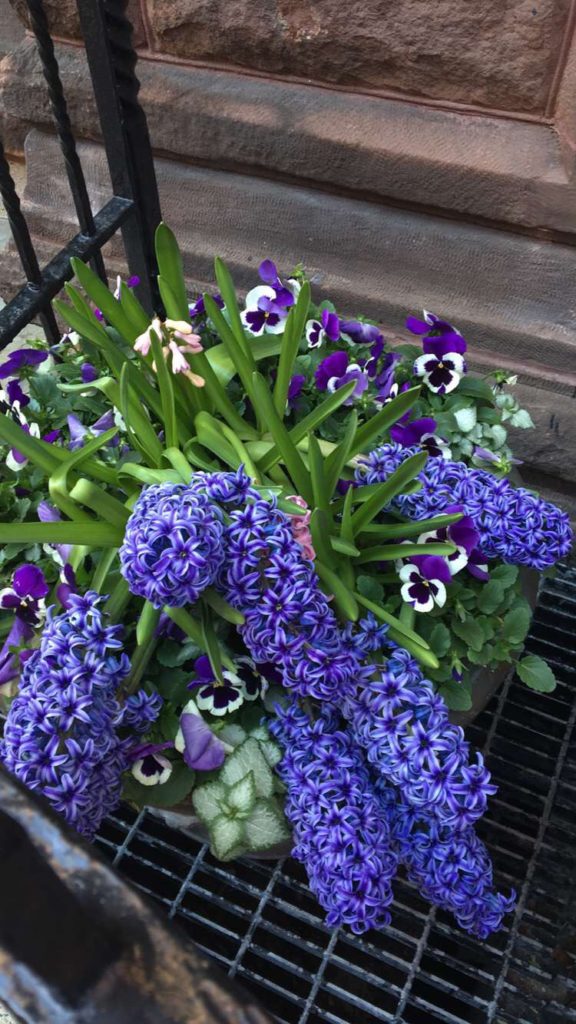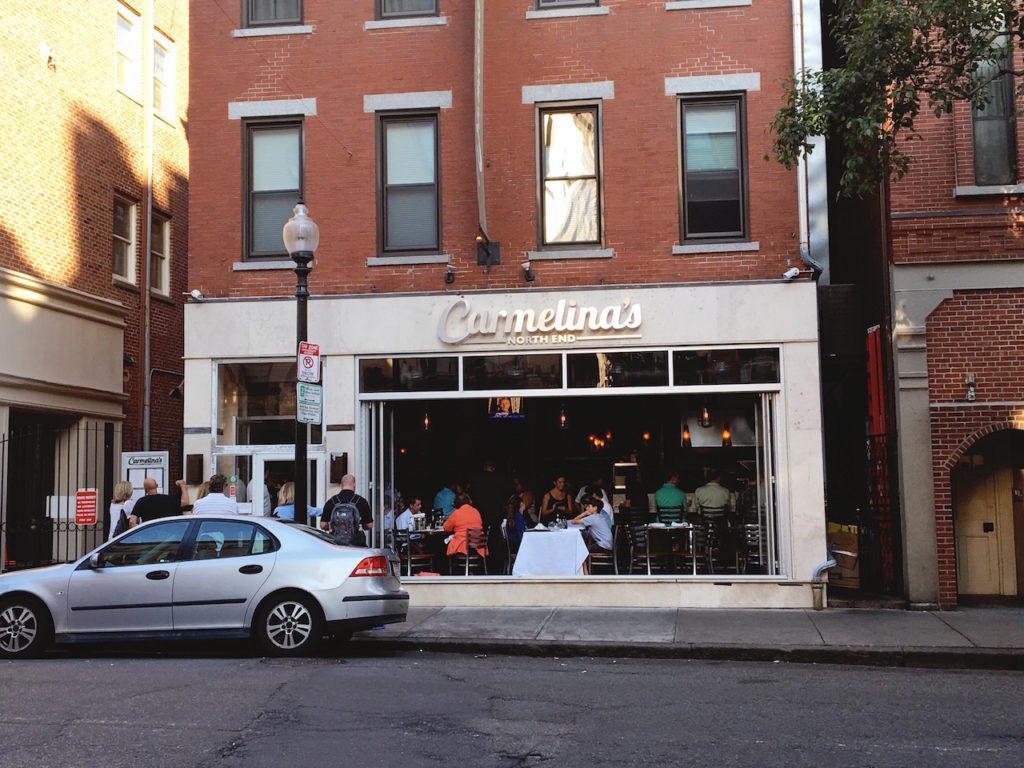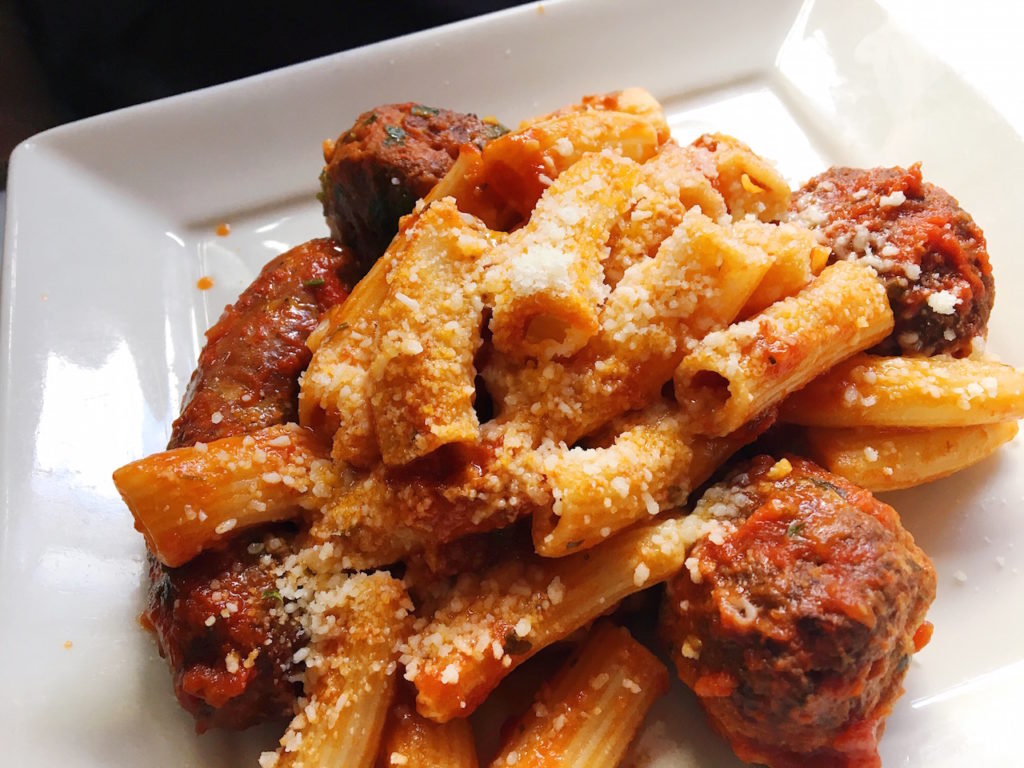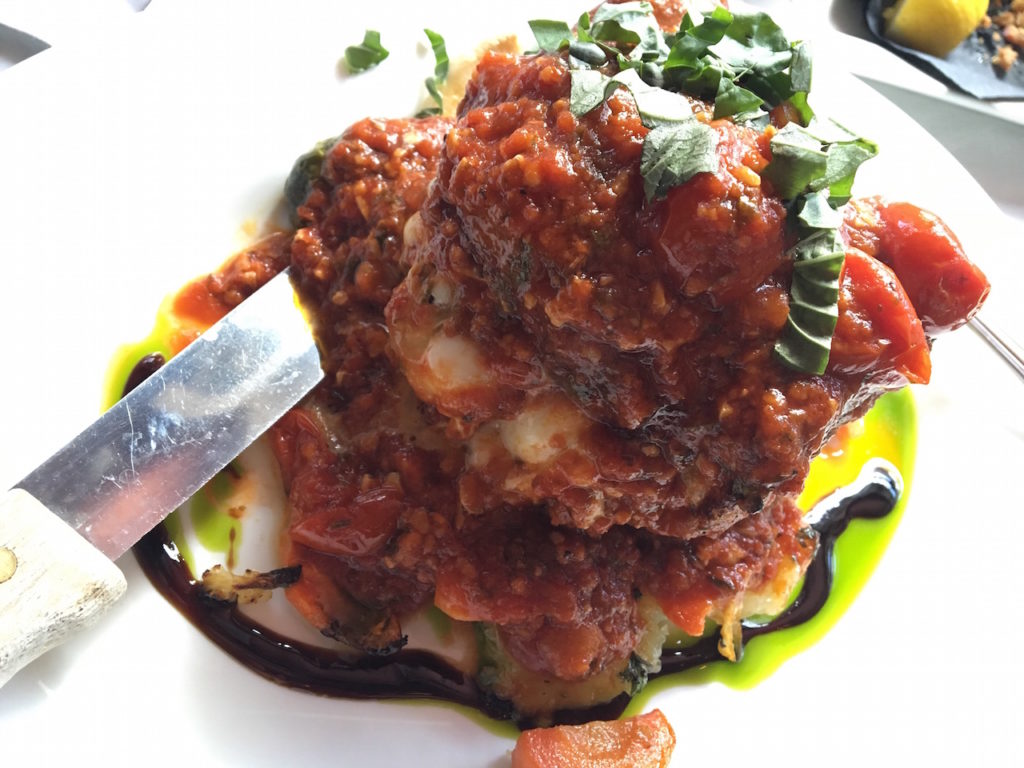 Speaking of Italian pastries, we were too full to enjoy any on the evening we had Carmelina's so we made a pit stop on another afternoon to Modern Pastry to get cannolis. I'm more traditional and since the Mister prefers chocolate, we got one of each and had them wrapped up to enjoy with our water view. You can also choose to go to Mike's Pastry across the street, but either way bring cold hard cash for your purchases. It's also in the North End where you can see Paul Revere's house!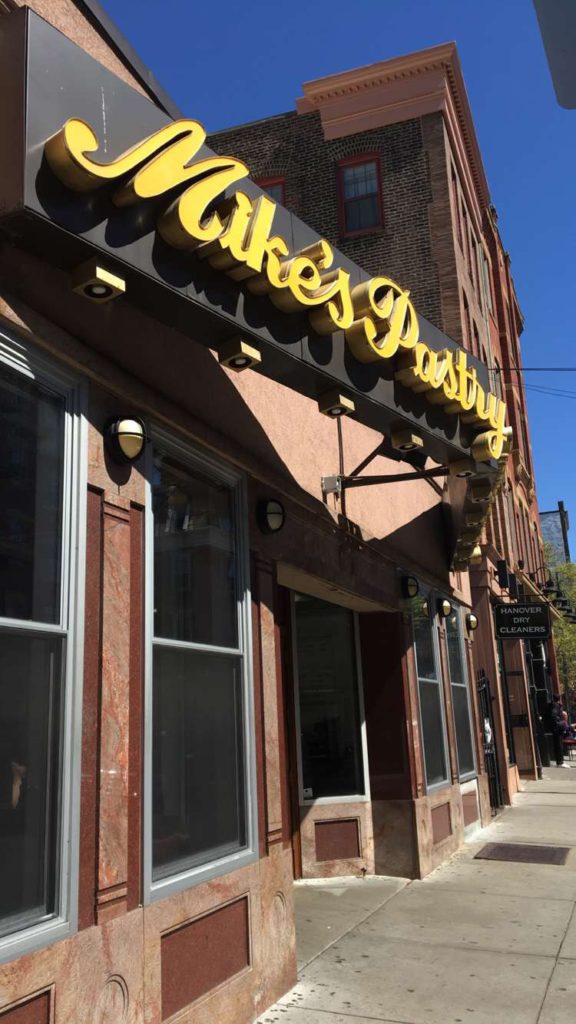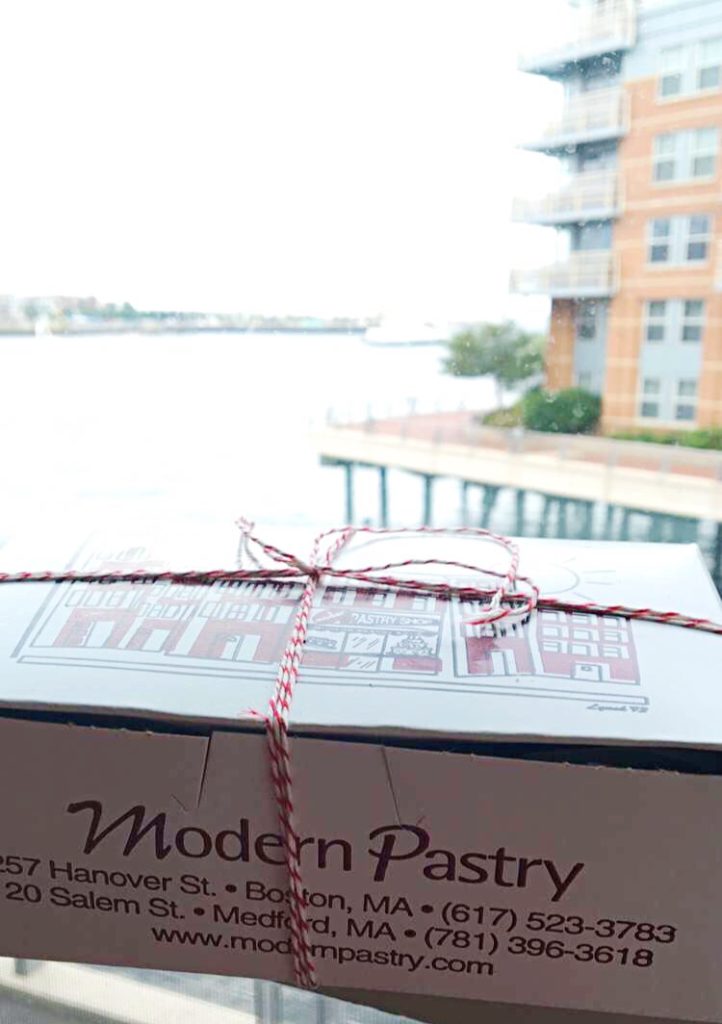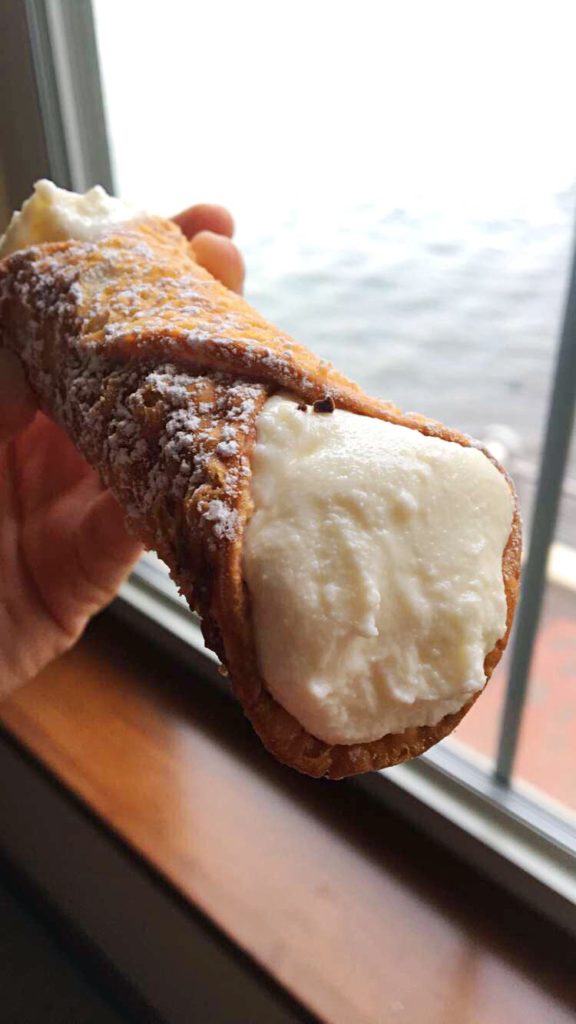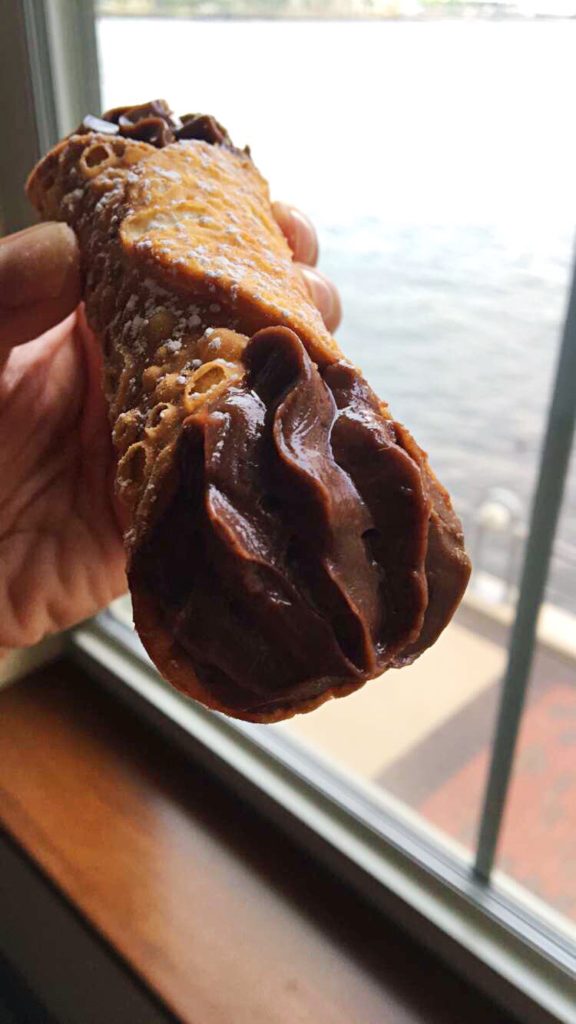 With my many years of visiting Boston, I remember what traffic was like before the "Big Dig" and although the construction was quite extensive, the result has been a beautiful common space called the Rose Kennedy Greenway. There's a carousel along with seating to contemplate and enjoy sculptural water works. The space is a perfect backdrop for artists to exhibit their work. While I was there, I got to see artist Ai Weiwei rendition's of the Zodiac animals. You have until October 2016 to see this installation.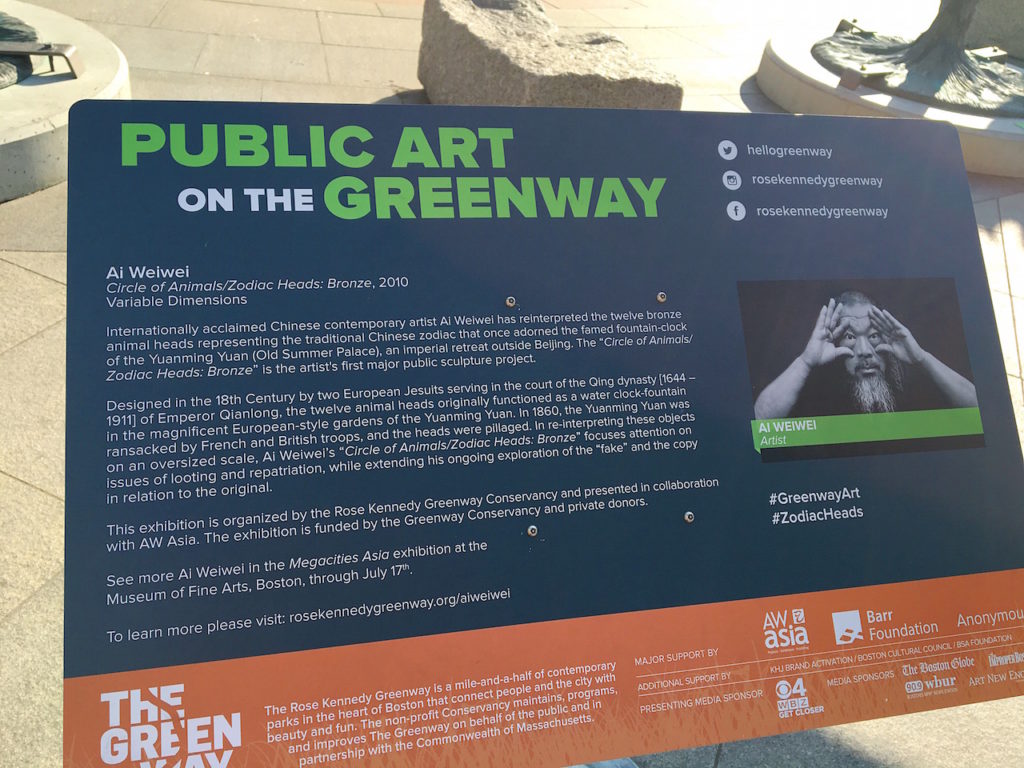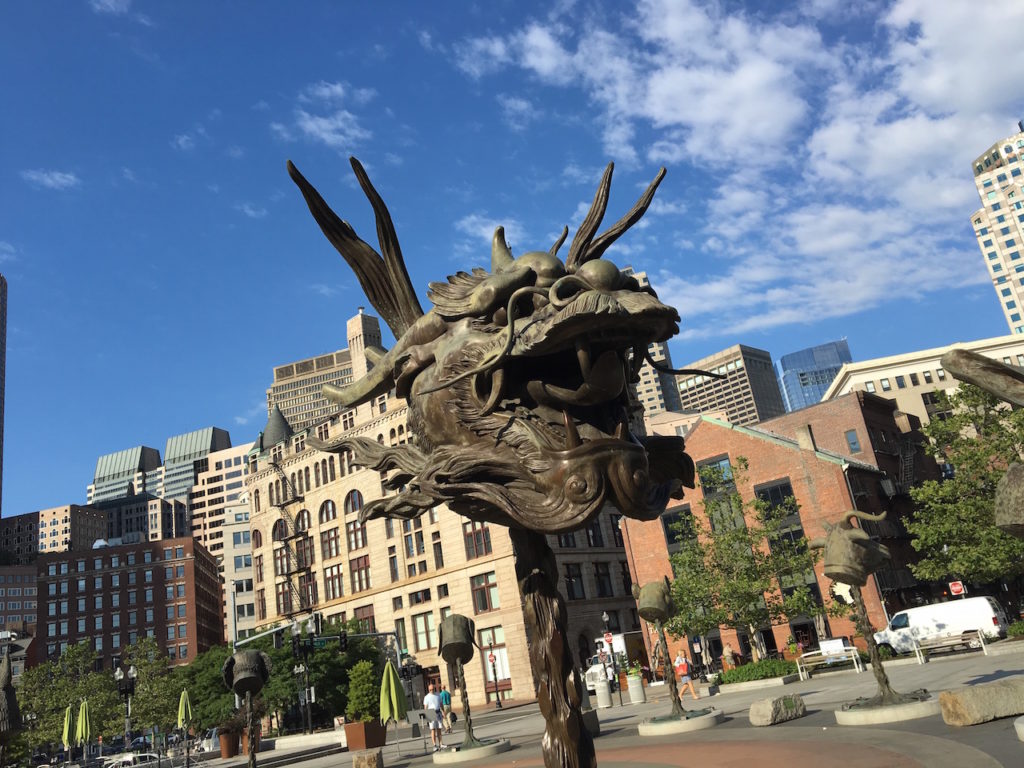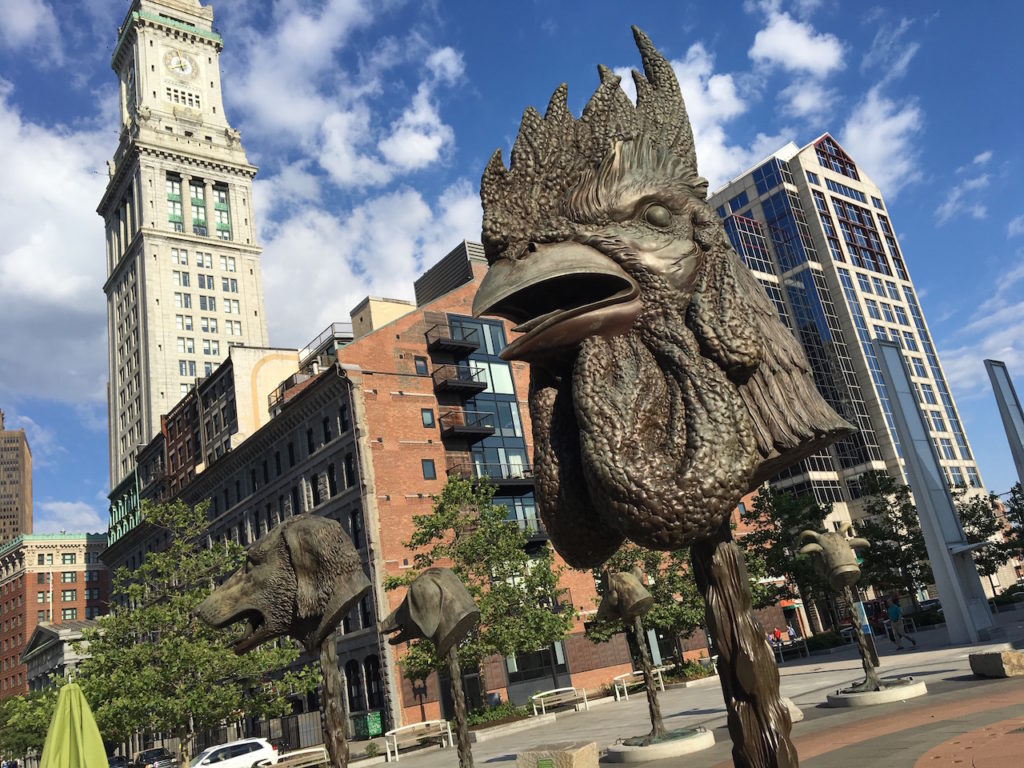 One of my favorite things to do whenever I go anywhere is to eat what the locals like to eat. For Boston that can be the chowda, some kind of seafood (scrod, lobster roll, quahog), Parker rolls (there's a hotel that takes credit for their existence), and steak tips. Does any other place have steak tips? I can be in the 'burbs in a neighborhood pub and steak tips will be on the menu. Recently, I have become slightly obsessed with eating them at every visit. As a result, we went to The Tip Tap Room, a completely chill restaurant to take a gander on their steak tip entree. The Mister ordered them while I got the spicy ginger boar meatballs. It was all delicious. They have a wide selection of beers so if you have a yearning for the hops, you can add that to your bucket list.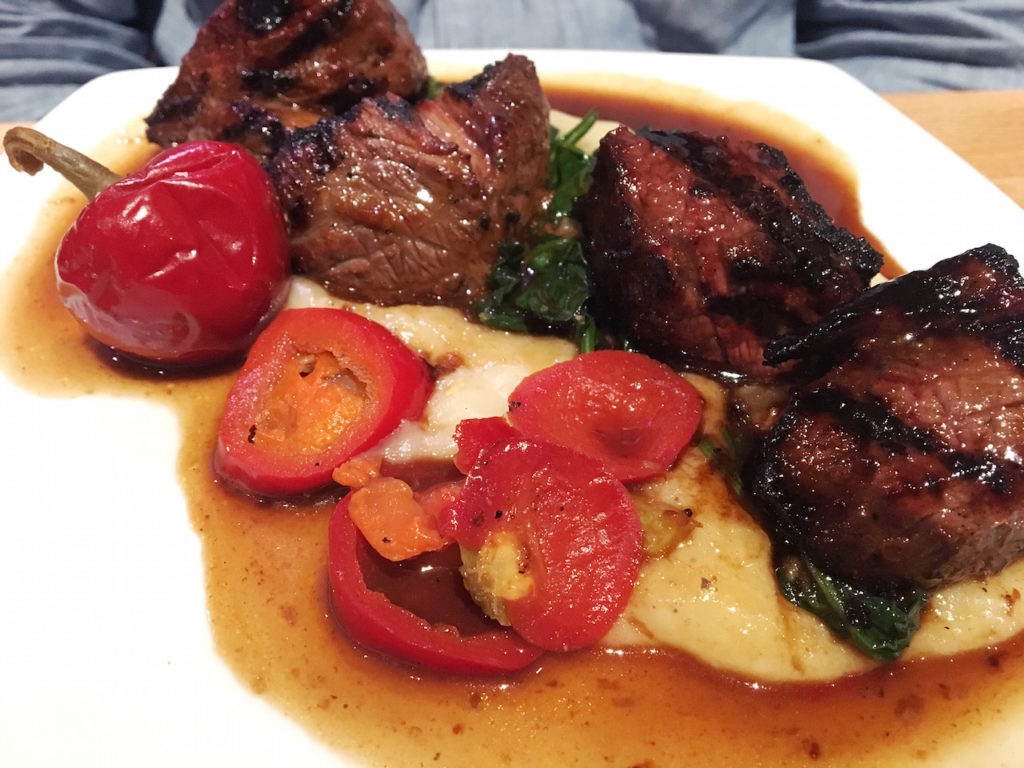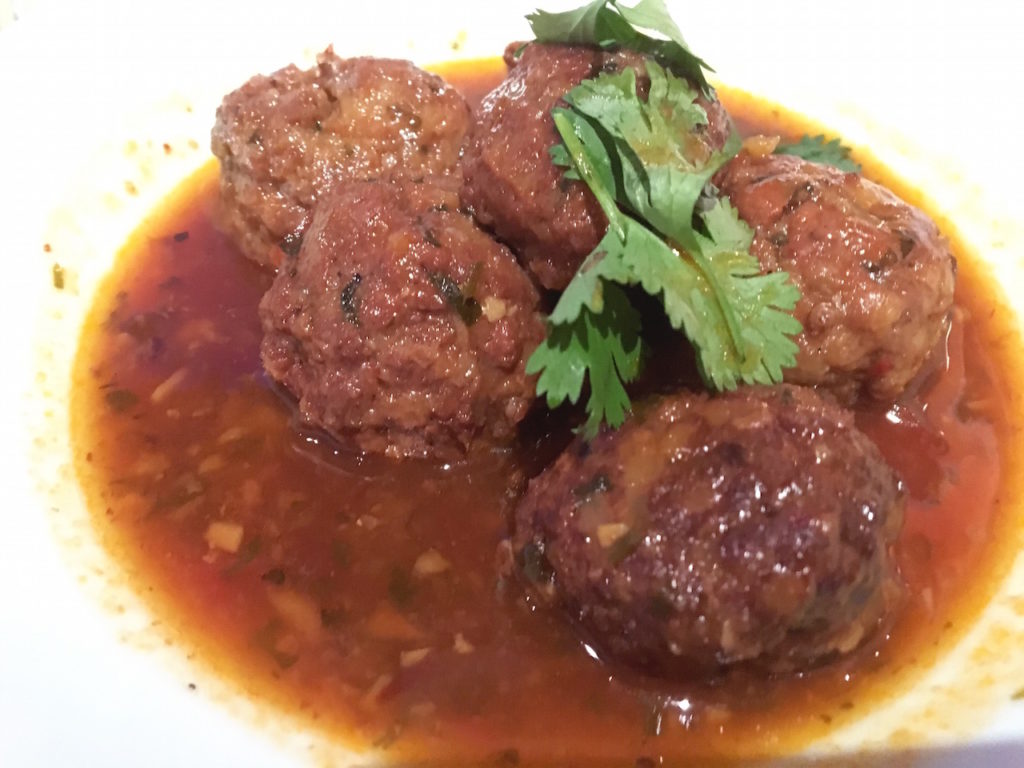 Hope you enjoyed my recent culinary and artistic adventure. I'm sure that I'll have more Boston shenanigans to share later! Let me know if you've tried any of these places and where you've visited recently!
-MXM
Dumpling Palace
179 Massachusetts Ave.
Boston, MA 02115
(617) 266-8888
Carmelina's
307 Hanover Street
Boston, MA 02113
(617) 742-0020
Mike's Pastry
300 Hanover Street
Boston, MA 02113
(617) 742-3050
Modern Pastry
257 Hanover Street
Boston, MA 02113
(617) 523-3783
Rose Kennedy Greenway
186 Kneeland Street
Boston, MA 02111
(617) 292-0020
The Tip Tap Room
138 Cambridge Street
Boston, MA 02114
(857) 350-3344