In the early Spring, a few friends and I went to brunch to celebrate my birthday, which is quite unusual since I normally don't do brunch. By the time brunch arrives, I've already eaten twice because I get up so early on the weekends! We met at The Jefferson hotel, a favorite of mine for meetings and getting cocktails. The hotel is inspired by Virginian and former President Thomas Jefferson and they painstakingly have re-created a lot of the details from President Jefferson's Virginia home, Monticello. Isn't this host stand amazing??
Located blocks from the White House, The Jefferson was built in 1923 to be an apartment building and was later converted to a hotel in 1955. The structure is in a Beaux Arts style and the gorgeous skylight in the lobby was brought back to its original glory. Often times, I will be in the lobby and I'll see the pets who are lodging along with their human companions (which of course, I adore since there are times when I travel with Aurnia!). The hotel even has their own Executive Canine Officer (ECO), Lord Monticello aka Monti, who has served in that capacity since January 2014. You can follow him on Instagram @LordMonti. So cute! He looks like the life of the PAW-ty 😉
I've digressed (see what happens when I start talking about pups!). The interior of the area where you dine for breakfast/lunch/brunch is called the Greenhouse and the decor makes you feel like you're sitting in an atrium of a hidden garden.
I really adored the plates!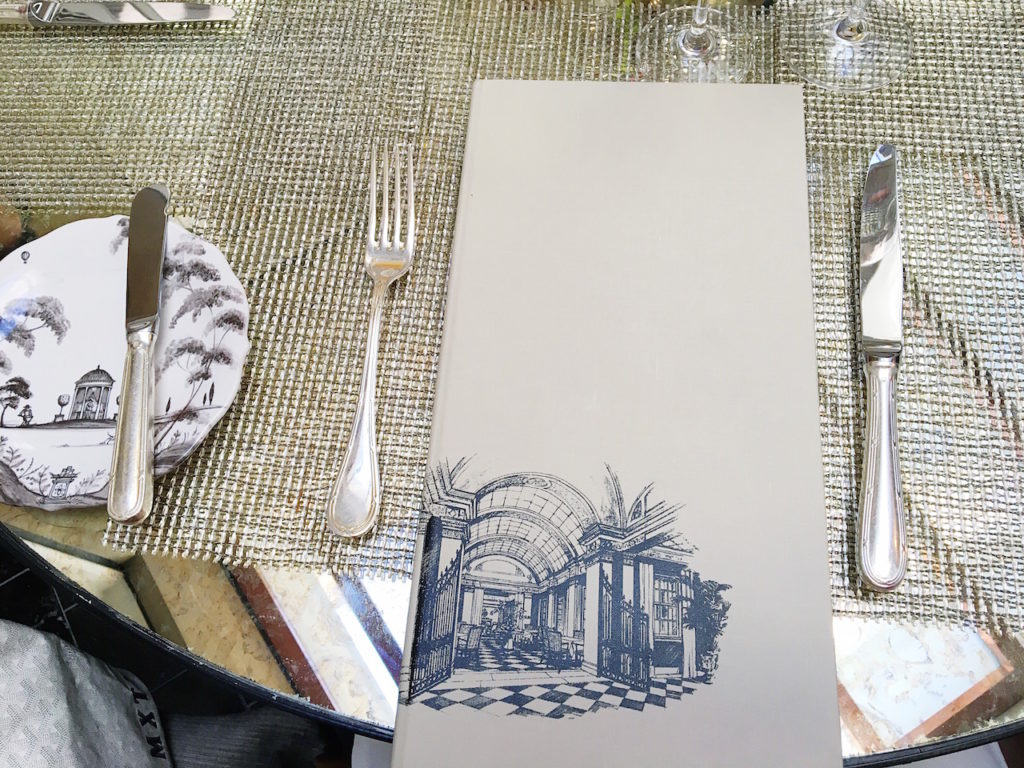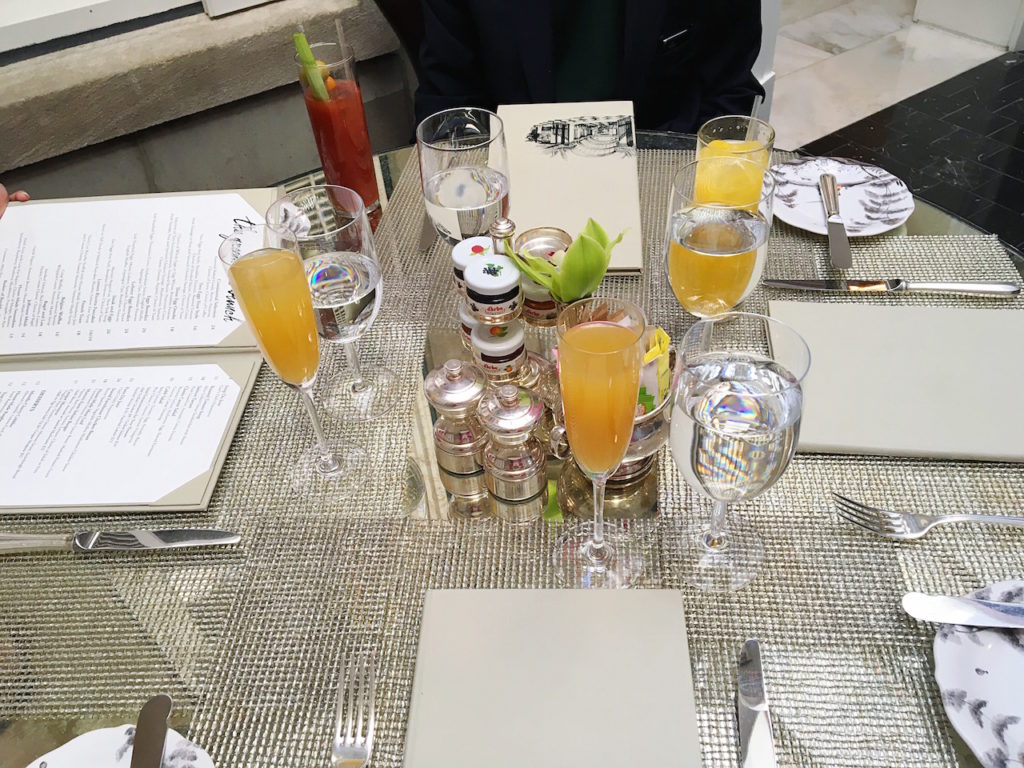 Normally I enjoy savory items rather than sweet but I couldn't help trying the pancakes!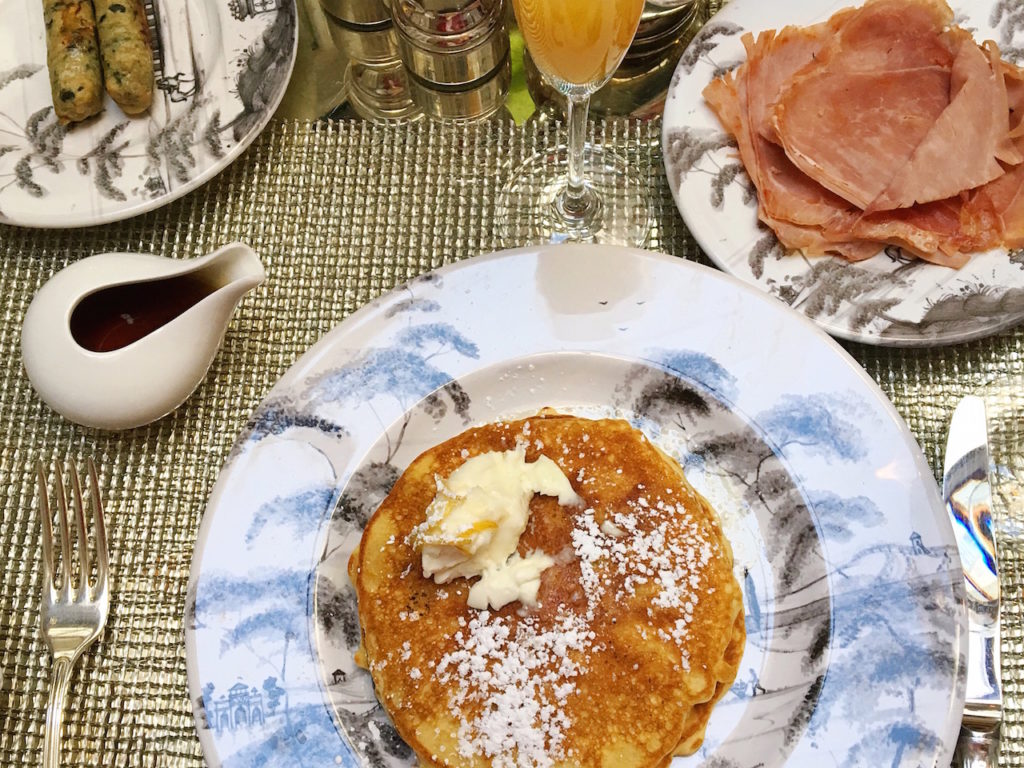 I figured I was getting my fruit along with my diary with this concoction!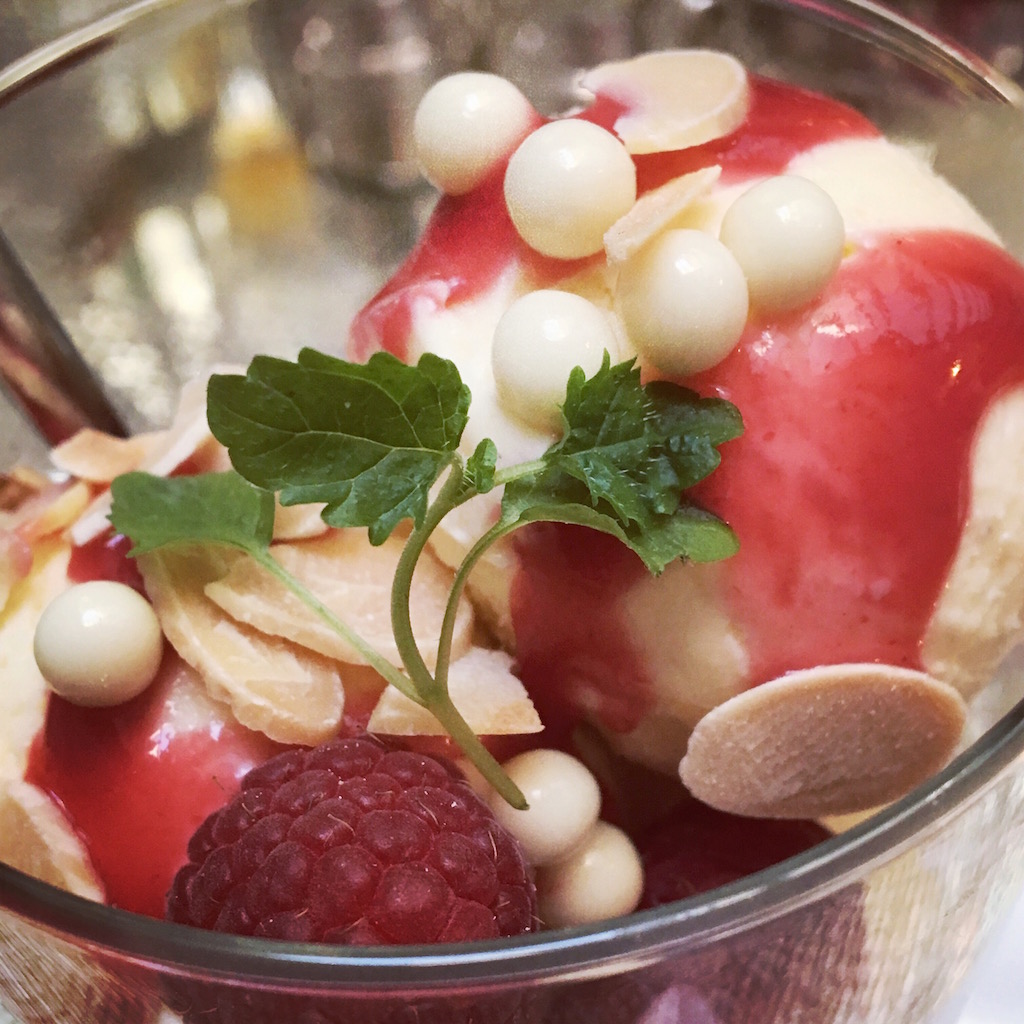 This hotel is a quiet sanctuary from the bustle of downtown DC and quite a hidden gem. Where are your favorite hide away places?
— MXM
The Jefferson Hotel
1200 16th St. NW
Washington, DC 20036
(202) 448-2300