I'm probably late to the party but I finally got a chance to experience ramen at the Chaplin in Shaw. I had been previously for drinks but never to dine so after watching way too many of my peeps instagramming the hella out of their eating escapades, I wanted to give it a go!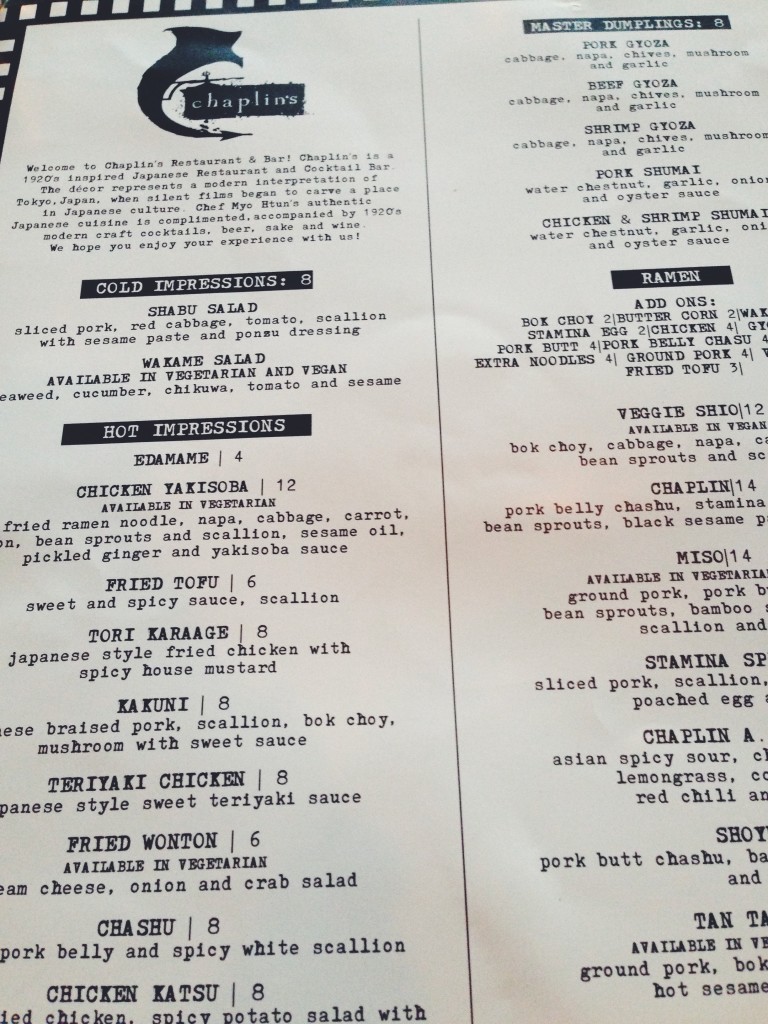 I met my friend Jen (who had not been there either) and we got there with time to spare for their happy hour (1/2 half their wines by the glass and some of their cocktails). Their drinks are fun and unexpected so it's an adventure to venture into their concoctions. .Since I had exhausted their drink menu, I went with a glass of red while Jen had one of their mules.
In between gabbing back and forth, we managed to tackle a few dishes.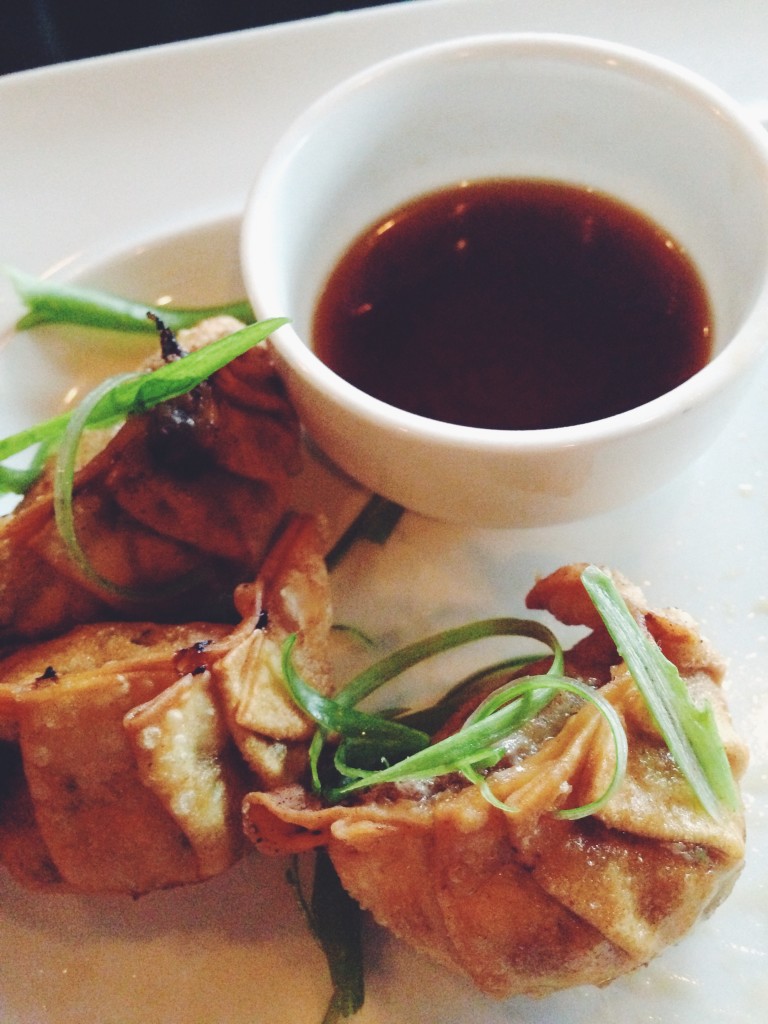 I certainly couldn't resist the drunken dumplings – alcohol injected into the dumplings – uh, yes please!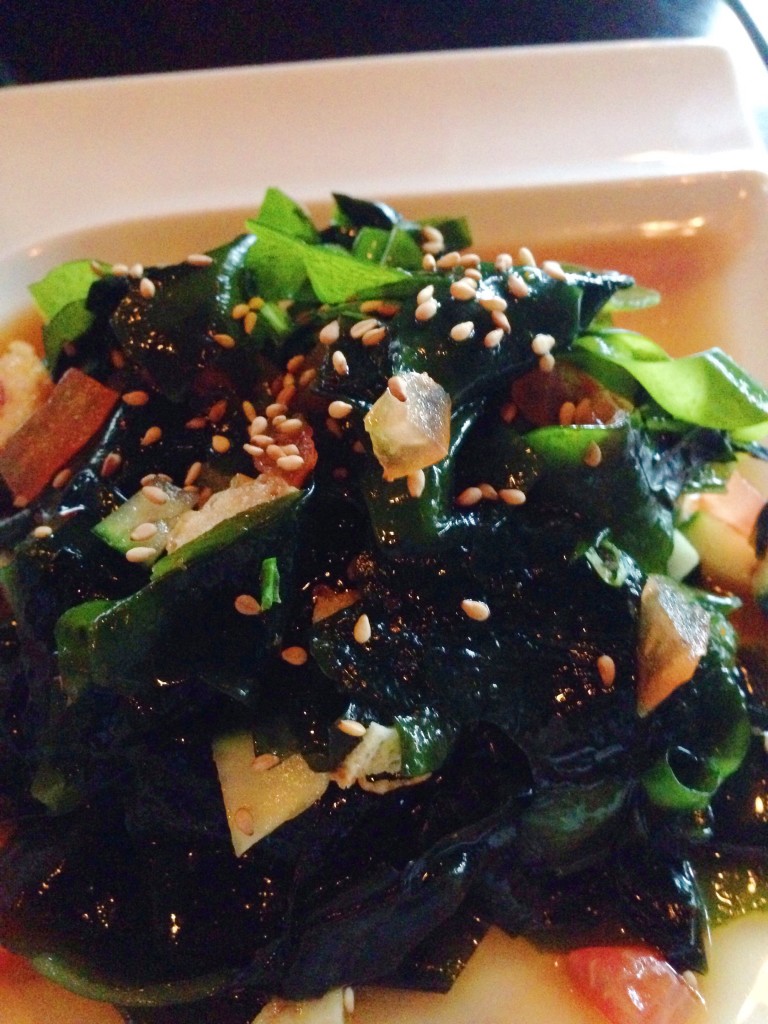 Jen decided to check out the wakame salad – she was kind enough to share and we both couldn't get enough of the pieces of chikuwa in the salad. Delicious!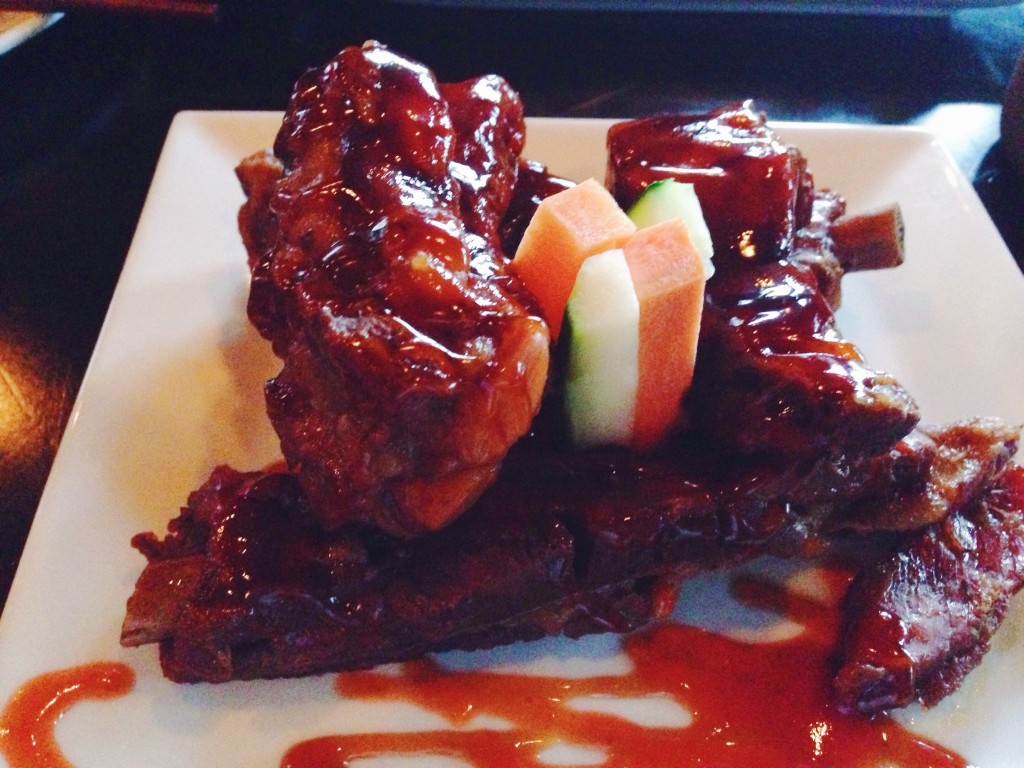 Jen forgoed on the ramen and decided to get a plate of their dumplings and the spareribs. **Warning: the ribs are a serious portion even though they're considered a small plate.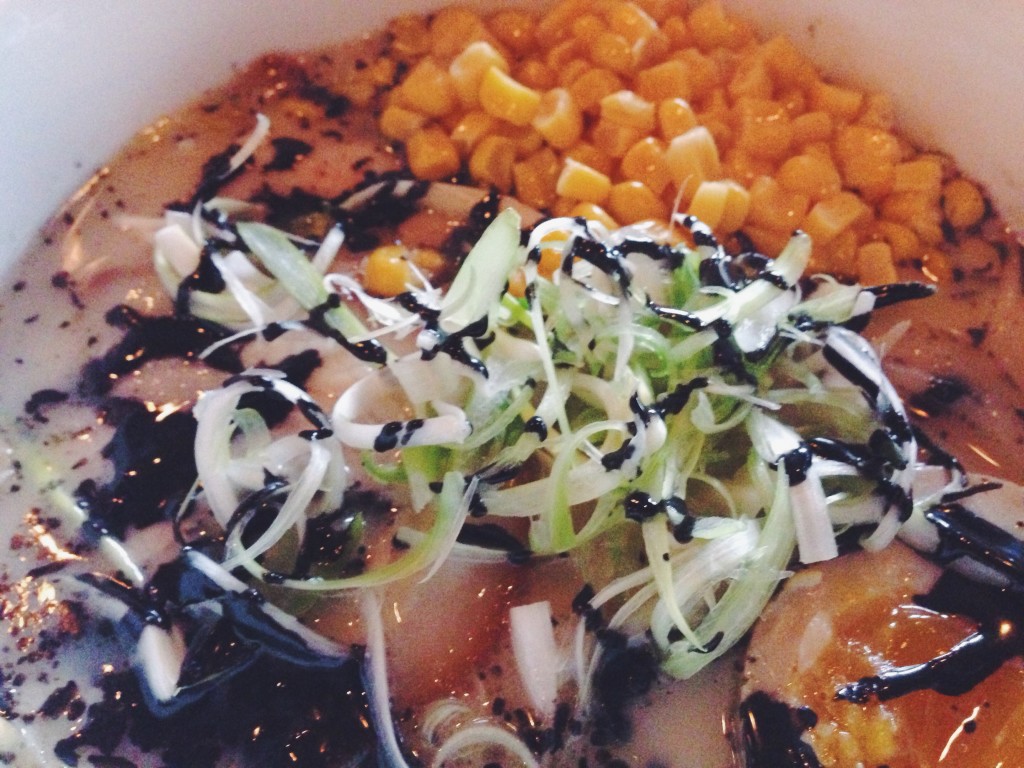 I got the Chaplin and asked for an addition of corn. I like the texture of the noodle but would have preferred a more robust broth.
The atmosphere is boisterous so groups would have a great time in the bar area but with the decibel level a little high, a more intimate gathering might enjoy the downstairs bar or weather permitting, the outdoor area.
Definitely a fun place to gab, nosh & imbibe.
— MXM