Gearing Up for St. Patrick's Day
Photo credit Moi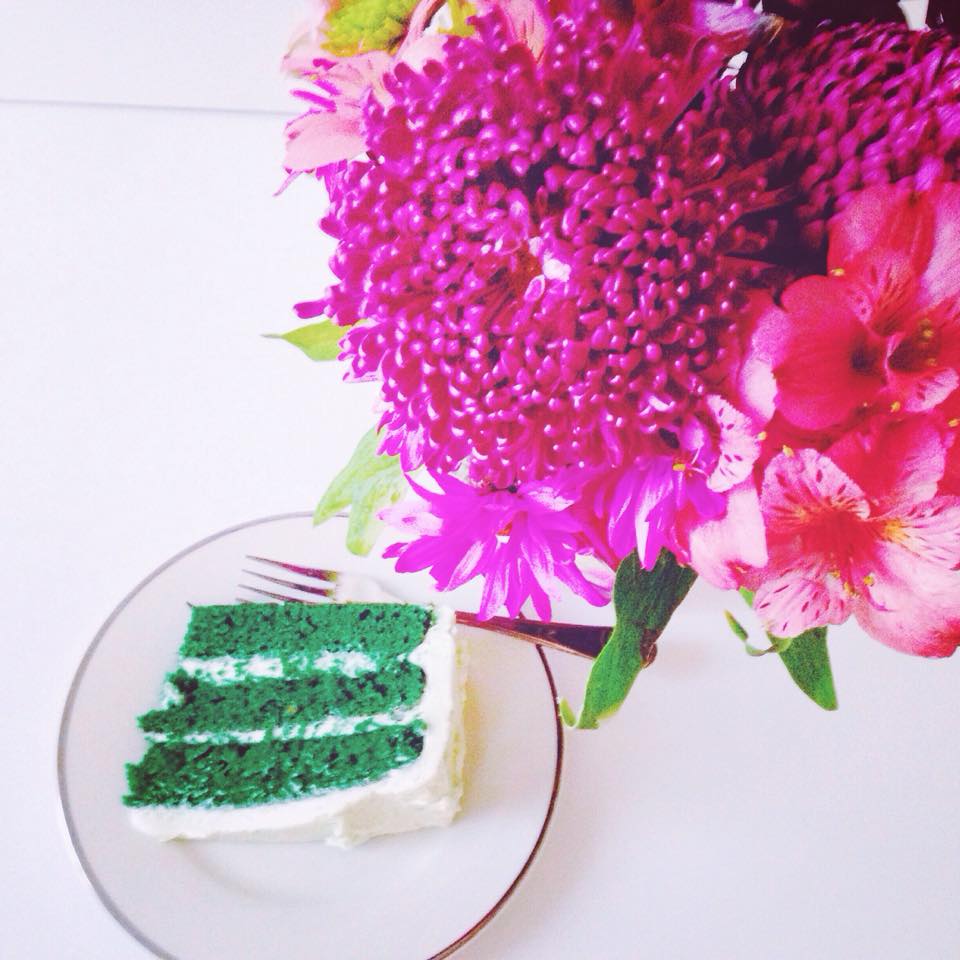 So according to Irish folklore, everyone's Irish on March 17th (at least that's what it says at the Guinness brewery in Dublin!). I took the Mister there to celebrate his 40th birthday (his dad is from Galway) and we had great fun exploring the city.
I saw this green velvet cake in my Facebook feed from the Food Network and asked the Mister if he wanted to try it. I've done loads of red velvet cake so I didn't think the cake would be that difficult. That part was super easy to make and the cake itself was easy but I had never made the type of frosting that was called for in the recipe.
I did the 1st step for the frosting incorrectly so had to do it again to make it smooth. My 2nd try on the 1st step proved successful and I could continue on with the frosting, which I am now officially obsessed with because it's so fluffy!! With the look of whipped cream but in actuality heavier to spread, it's not so sweet. So if you're ever itching to make something green, this cake certainly takes the cake 😉
Hope you have the luck of the Irish! Sláinte!