Weekend Reads 2015 edition v3 and a Plug for Fresh Off the Boat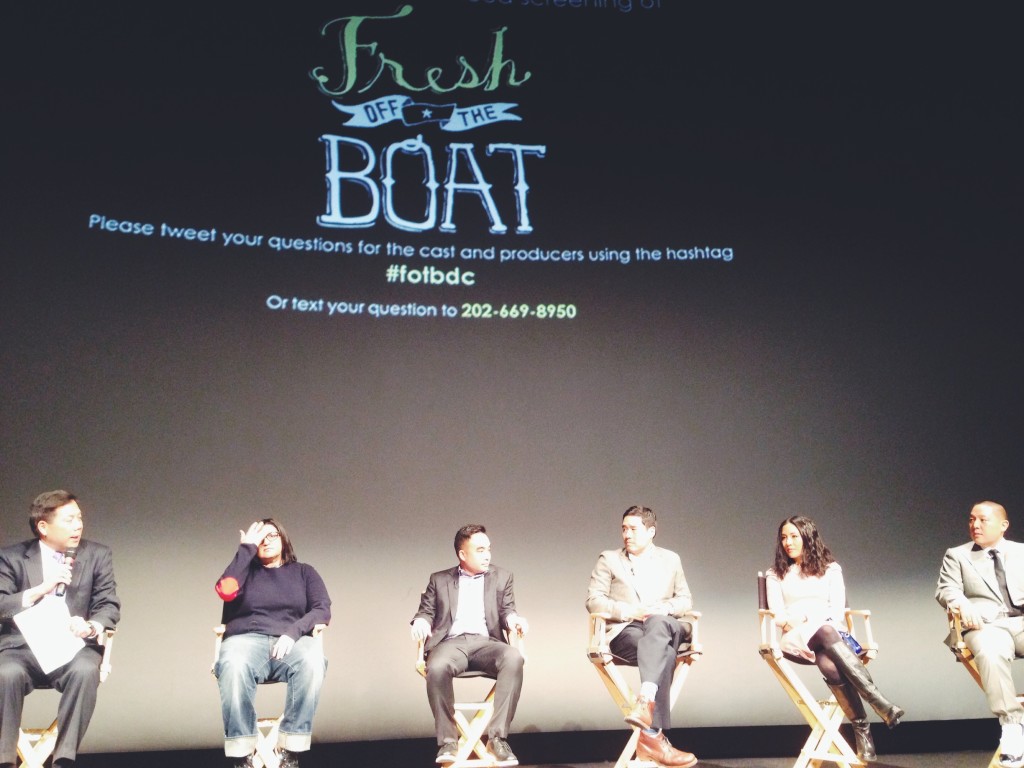 I can tell that my year is going into full swing being that I'm out about 3-4xs a week due to work functions and networking events. DC is definitely a town where you can spend a lot of time with a variety of people but also spend a lot of time with the same group of people but at a variety of events. This weekend we might be getting some snow but I need to be out and about for regular appointments so the weather can't keep me inside! Hope you enjoy the Weekend Reads!
Earlier this week, I attended ABC network's Fresh Off the Boat preview screening for tastemakers in DC. It was an opportunity for the producers, cast and the inspiration for the show, Eddie Huang to talk with an audience that welcomes a TV show that highlights the Asian American story. I did a small blurb in my work blog about it (you can read it here). Although Eddie's story is different than mine, I truly appreciate that there is a show on network television that showcases an Asian American family. In my opinion, this isn't really just about being Asian American, although there are obvious cultural situations that are unique to the Asian American experience but it's really an immigrant story. It's about acceptance of differences and how this brings uniqueness to all of us. In my work life, I strive to bring more AAPIs to the political arena, both locally and nationally. One of the lines that struck me during the screening was the one where young Eddie is explaining to his mom why he wants lunchables (the pre-made boxed lunch) because he feels that this will give him acceptance to sit at the lunch table and once there, he can change the rules of the game. One of the things my colleagues and I talk about when it comes to diversity is that if we don't have a seat at the table, we will be on the menu as well as if we're not at the table, we're not able to change the discussion. This is poignant in so many ways. One of my political mentors and clients is former Secretary Norm Mineta and his belief is that America isn't a melting pot but a fabric comprised of the various ethnicities and as such we weave a story that allows for all of us to be proud of our culture while being a part of America.   I hope you get a chance to watch this hilarious and endearing show. They have a special screening starting on Wednesday, 2/4 with its premiere on Tuesday, 2/10 at 8[m Eastern and every Tuesday thereafter. Let me know what you think!
I have yet to try the ramen burger and now there's a ramen burrito – anyone try it yet?
I was last in NYC in the fall of 2014 and as much as I enjoy the city, going there in the Winter isn't as appealing to me but these aerial shots might make me change my mind.
Whenever I travel to LaLaLand, my nickname for Los Angeles, I always remind myself that I have to drive – EVERYWHERE so if you're not used to getting on the 405, here's an excellent diagram of the locales. California readers, I'm sure you feel me on this one!
Having grown up in the DMV, a lot of these winter indoor activities are de rigueur for me but if you need to stay warm and get outta of the house, you can be sporty, cultural or cozy in places outside of your living room.
I am a tea drinker and drink about 4 cups a day before noon so sometimes when I switch up my tea, I need a refresher on just how long I need to steep my tea and how hot the water should be so that I get its true taste – no bitterness for me, please.
Blue hydrangeas are a good #FloralFriday for beating the wintertime blues.
Thanks for reading/sharing and don't forget to subscribe (if you haven't already!). Have a great weekend!
– MXM