Abbreviated Weekend Reads and a Mini Charleston Edition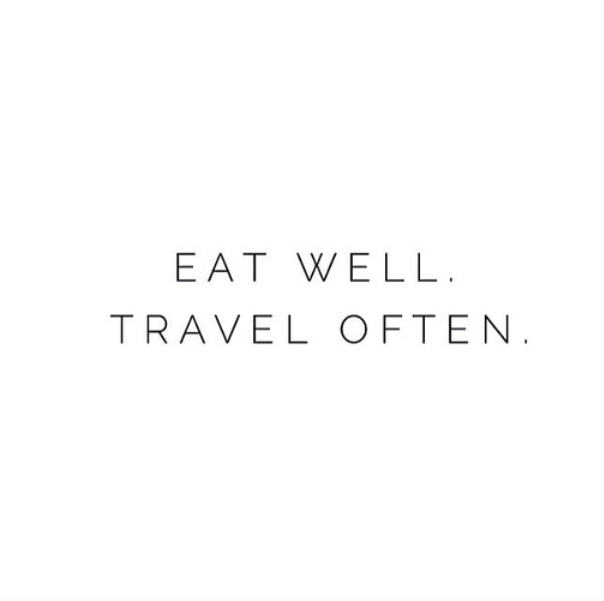 Photo credit: Eat Well Travel Often
Alright folks, I hope you're enjoying time with friends and family and if you're out shopping or having to work, I hope it's all in good fun. I remember working retail the day after Thanksgiving for many years and it was always good to be with my co-workers in a playful "we're in this together" atmosphere.
Since we did Thanksgiving in Florida (Aurnia included!), I got on the bandwagon and downloaded the Serial podcast. We've finished half of the episodes and are saving the other half for the drive back to DC (are these signs that I don't binge on anything?). In the meantime, I've noticed that there are articles and podcasts about the different episodes of Serial. Here's one such article talking about the "ending".
As a person with limited free time, reading books can be quite a luxury. I find that I read books more to escape my current life situation (which really means work). I remember during the 2004 election, I re-read the Harry Potter books because I needed to think about another world un-related to my everyday life. As a result, I almost never join a book club but the idea of doing an articles club, I could get behind! What do you think? It seems much more manageable to me and I would be catching up on topics that are important to me as well as to my network of friends/family. Here's a group of people who do it and their suggested list of articles (things I've mostly read already too!)
So many of my friends are hitting up the airports for holiday travel (me included!) and it reminds me of when I would travel home for school breaks to DC from New Orleans. My mom was such a stickler for attire that when I was a child, she would make me change if I wasn't properly decked out to go anywhere with her. So as a young adult, I knew that there was a certain expectation for when my mom would pick me up from the airport. I'm talking full on skirt suit, pantyhose and heels. Yeah, I was certainly not your typical college kid. So seeing these vintage pictures of celebs traveling the world in their travel attire was quite different from the current situation of velour jog suits (is that still a thing?). I particularly liked Brigitte Bardot (she's wearing a beret and a leopard print coat – I'm so predictable!).
Here's a quick recap of our mini South Carolina excursion!
It was my 1st trip to the city (unbelievable, I know!) and I loved what I got to experience (although most of it was in the dark since we got into town so late). I made a quick rezzie for Husk and we were lucky to get a seating at 7:45pm.
This is the source board which highlights where the restaurant has sourced its products (mainly locally or in the Southern region).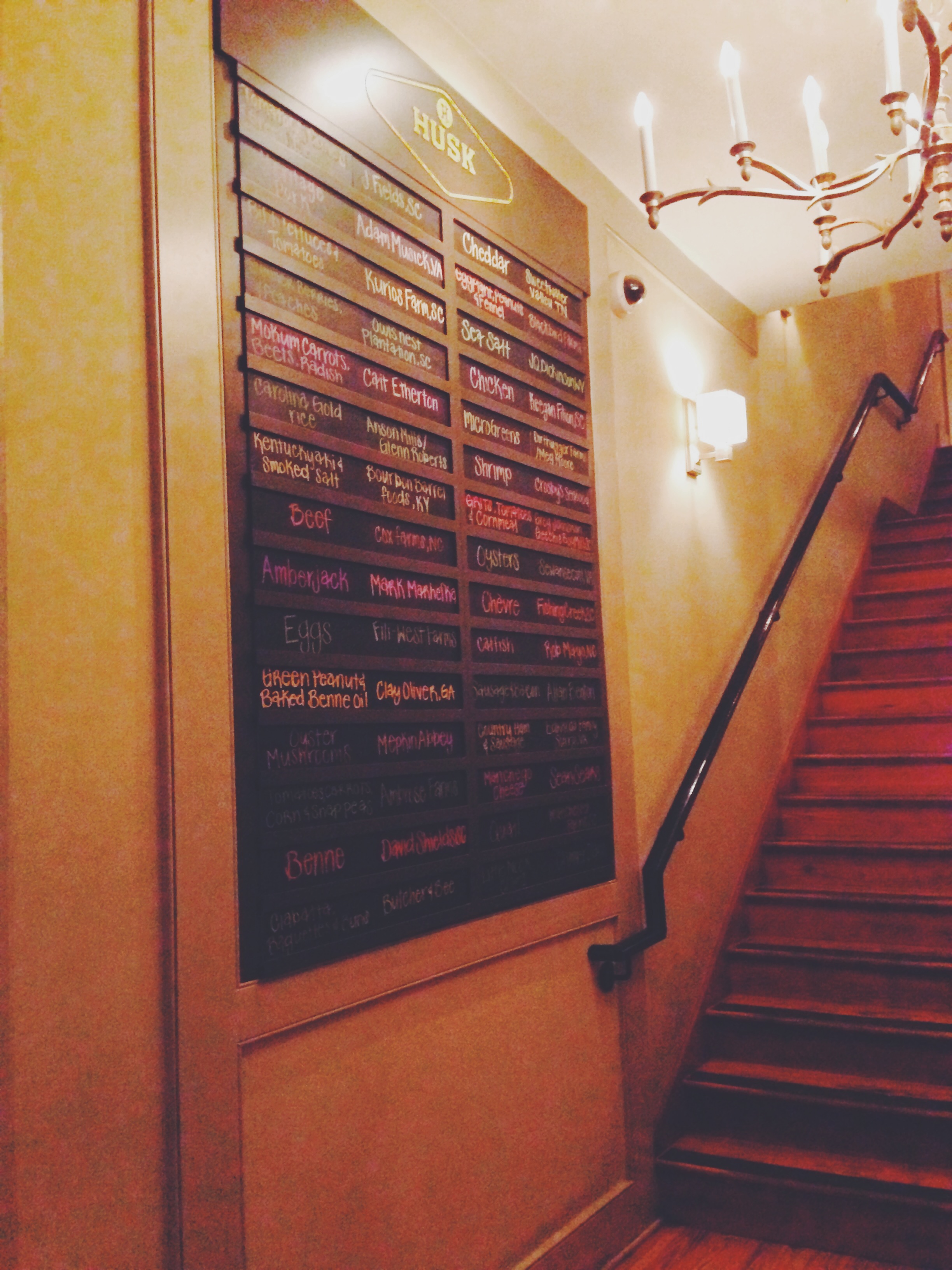 I fell in love with the interior! The wallpaper that they used was such a beautiful color with a bit of shimmer.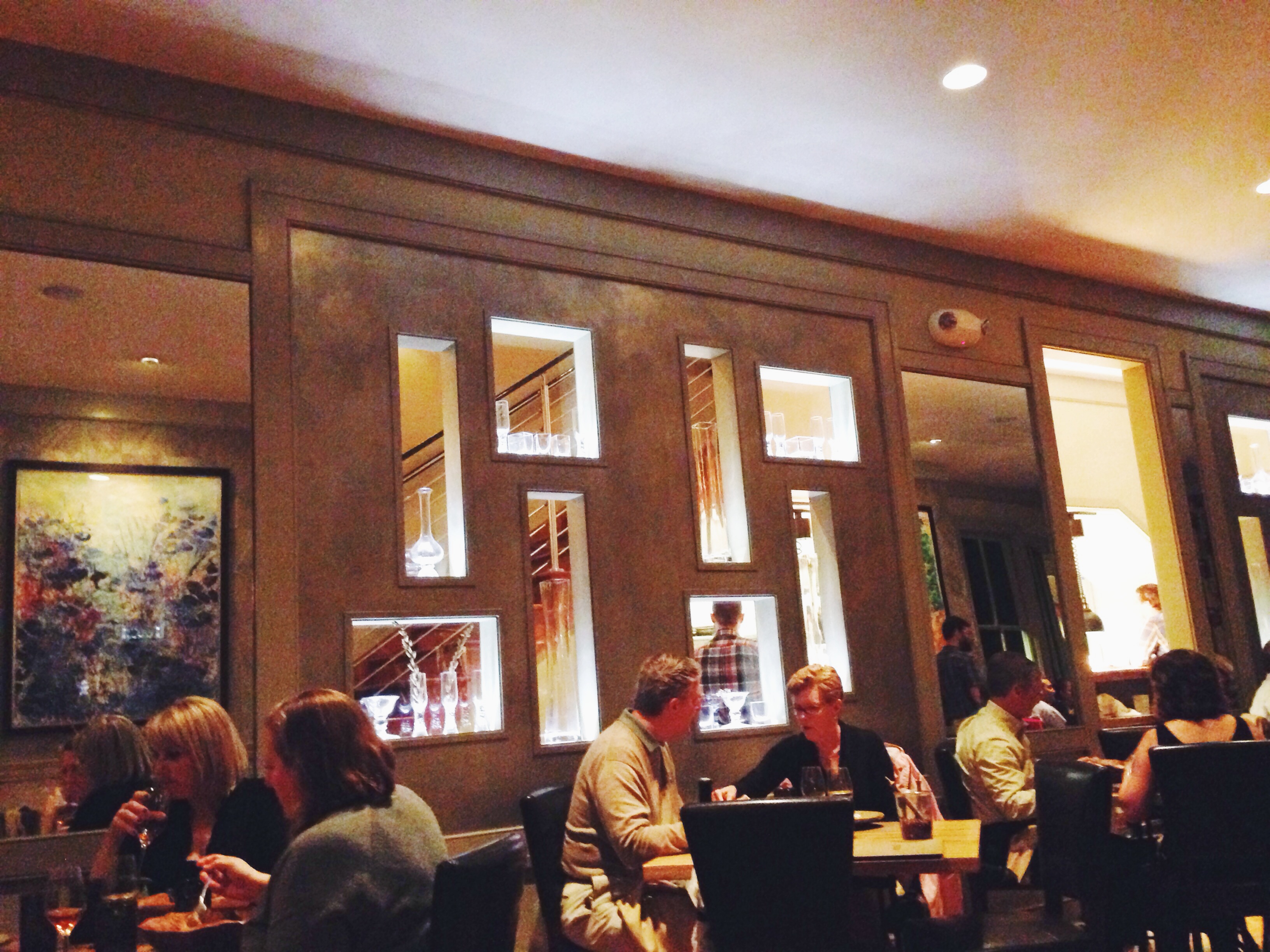 There were so many good things to choose from the menu!
My cocktail of Dragoon's punch – when you have brandy and rum combined, it always will be delicious!
The appetizers were amazing: a beet and arugula salad and beef short rib with grits and kale
Piggy heaven – this cut was sooo moist and flavorful and the amberjack had such a great taste to it.
Since I can't say no to grits and cheese, we added that as a side dish.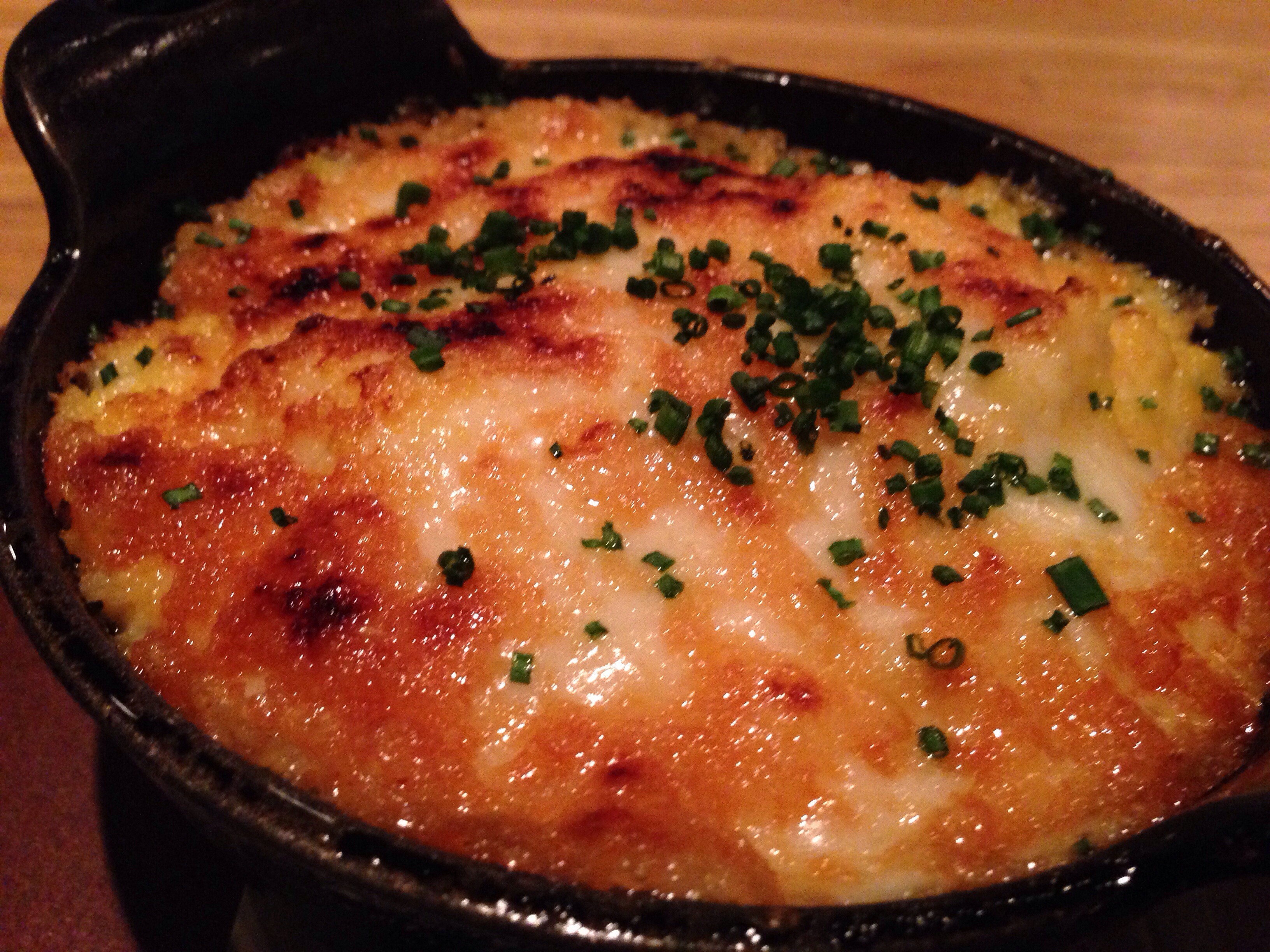 My dessert – cheerwine because cherry soda is my absolute favorite!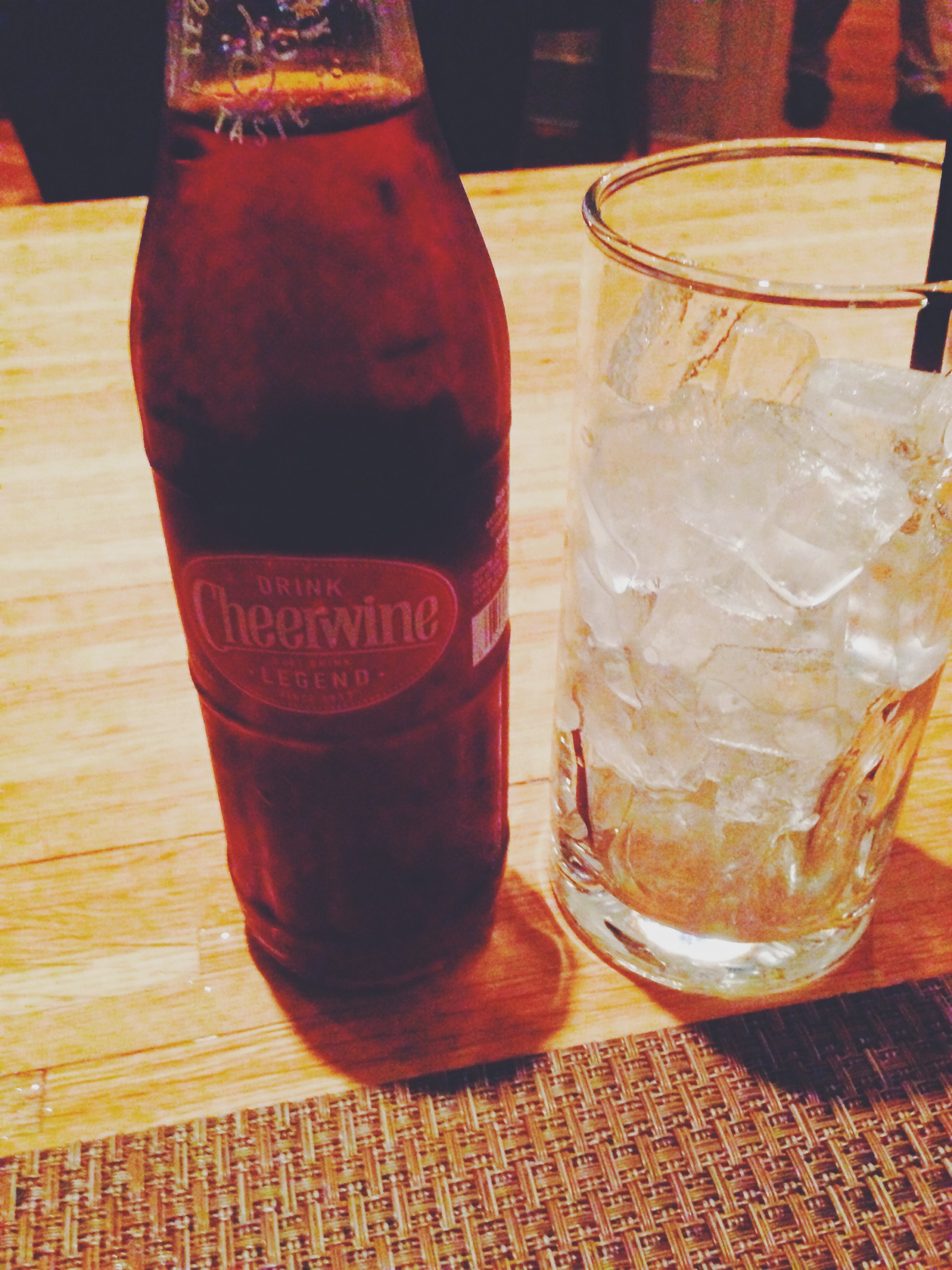 In my short time in Charleston, I was so enamored with the quaint streets and I hope to see more of it (in the daylight!) in the future.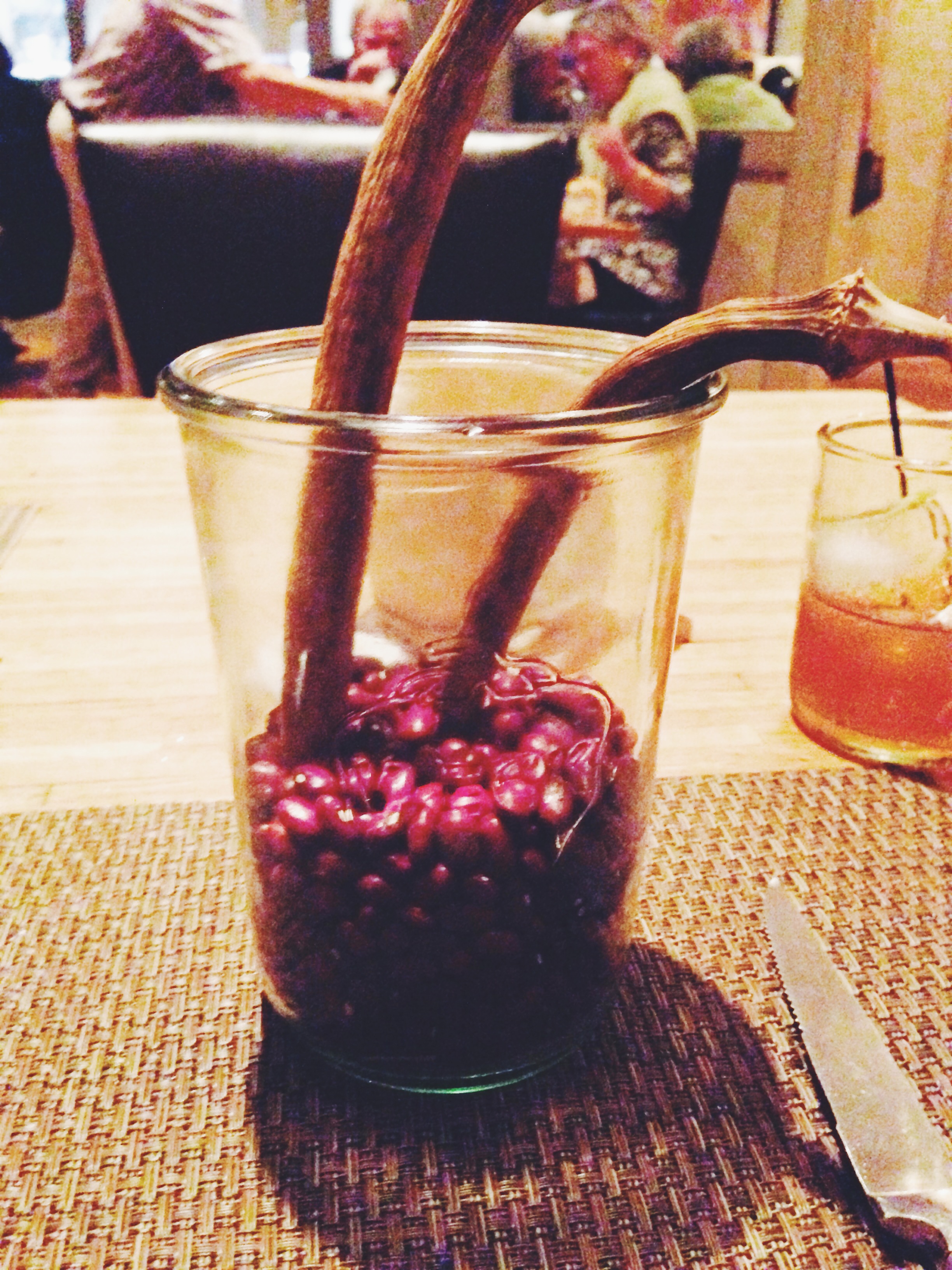 Husk
76 Queen Street
Charleston, SC
Have a great weekend! Thanks for reading & sharing! Hit me up on other places to visit in Charleston!