Weekend Reads and a New Orleans Edition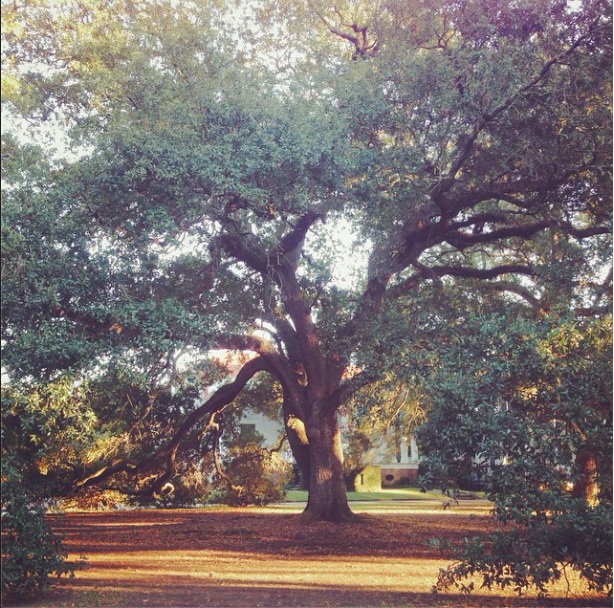 We're back to regular programming with Weekend Reads and a few extra notes on a recent trip to New Orleans. The photo above is from a stroll through Audubon Park – isn't that tree truly majestic?
Interested in reading up on a recent trip to New Orleans? Then keep on reading!
I haven't been back to New Orleans since 2008 so I had a lot to catch up on when I went there for a weekend trip for my alma mater's homecoming and my…ahem..20th reunion 🙂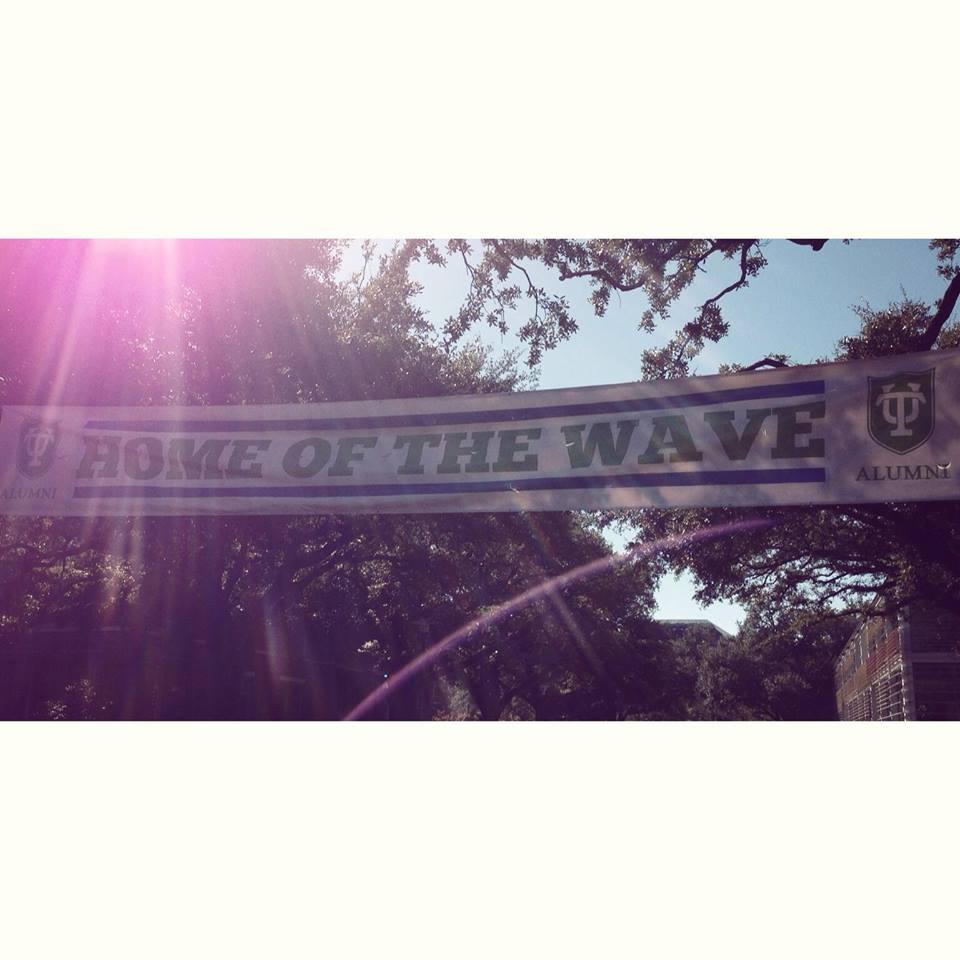 Going back to Tulane was great! The school has changed so much from when I was at school as well as with the aftermath of Hurricane Katrina. My old dorm, Warren Hall is still standing and I still can't believe that I lived there for 3 years of my life. As a graduate of Newcomb College of Tulane University, it was so lovely to see ladies who were celebrating their reunion from when they graduated in 1944 (such trailblazers and pioneers!).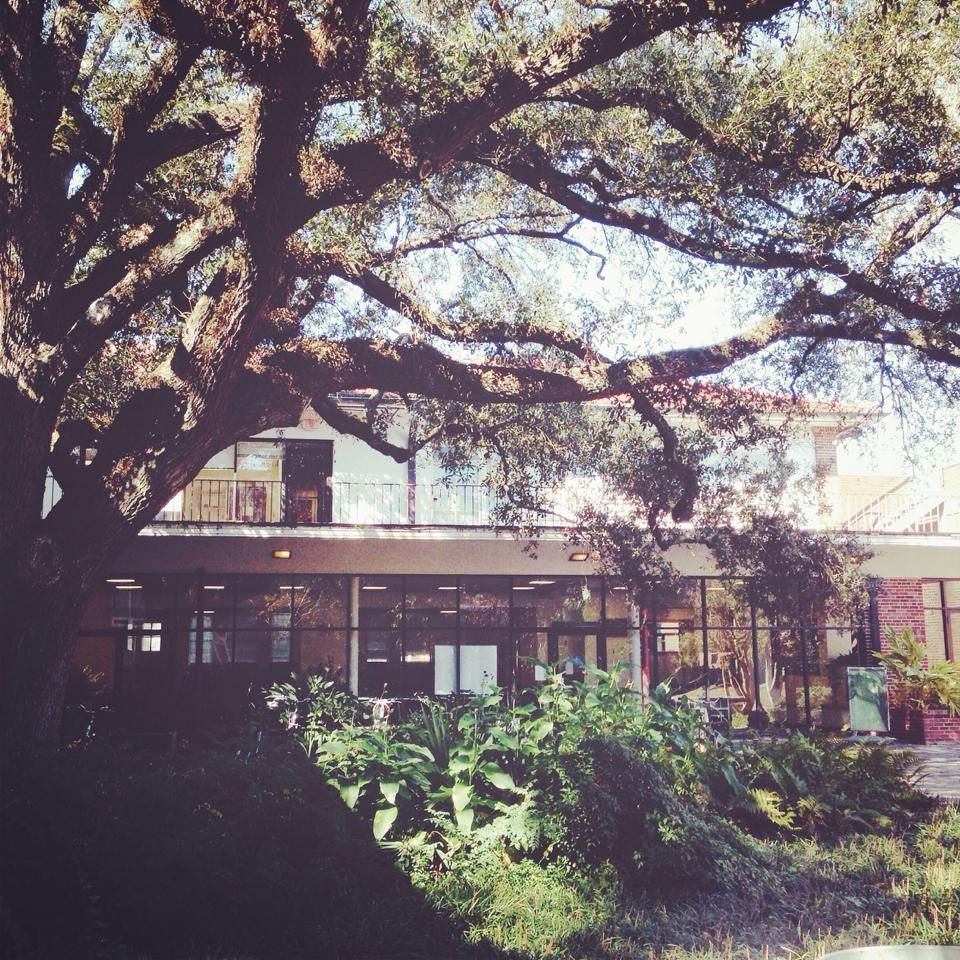 This lovely tree is on the academic side of campus – pretty cool, huh?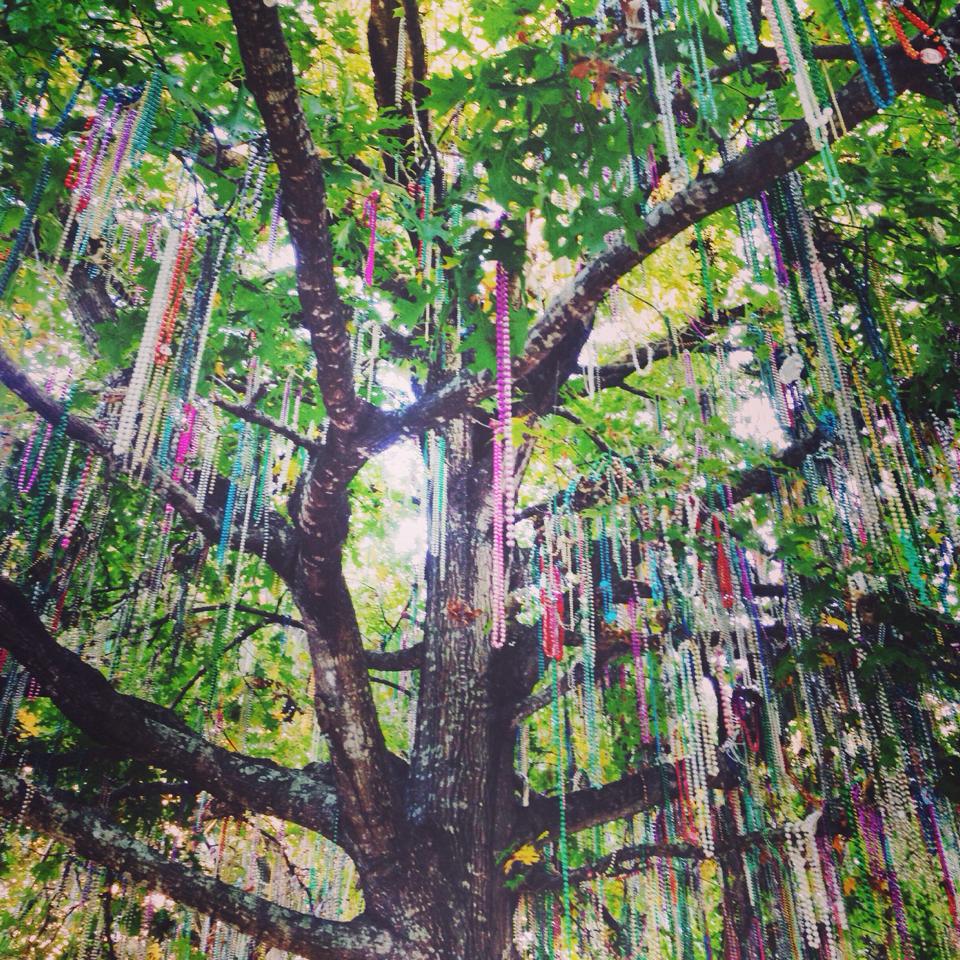 When you go to your next college reunion, think about whether it's in a stodgy hotel ball room or in a bar that you used to frequent as a college student where there's a fake alligator in the ceiling.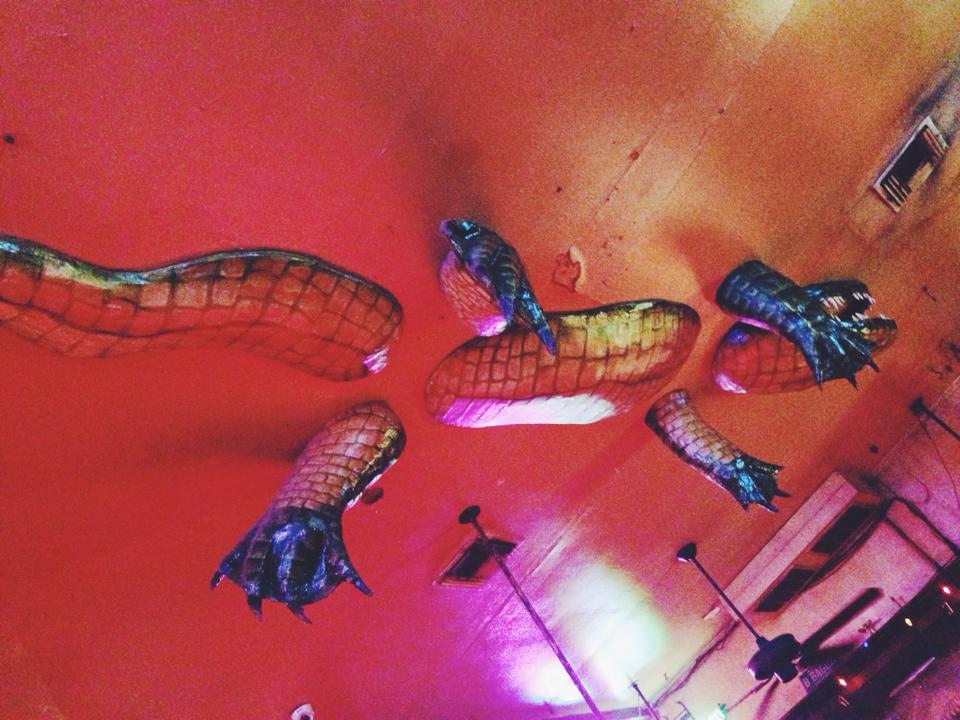 When I think about New Orleans, I think about food and bevies – it is amazing how inexpensive it is to consume alcohol & to eat. My memories of school include many nights spent eating great food & drinking cheap cocktails.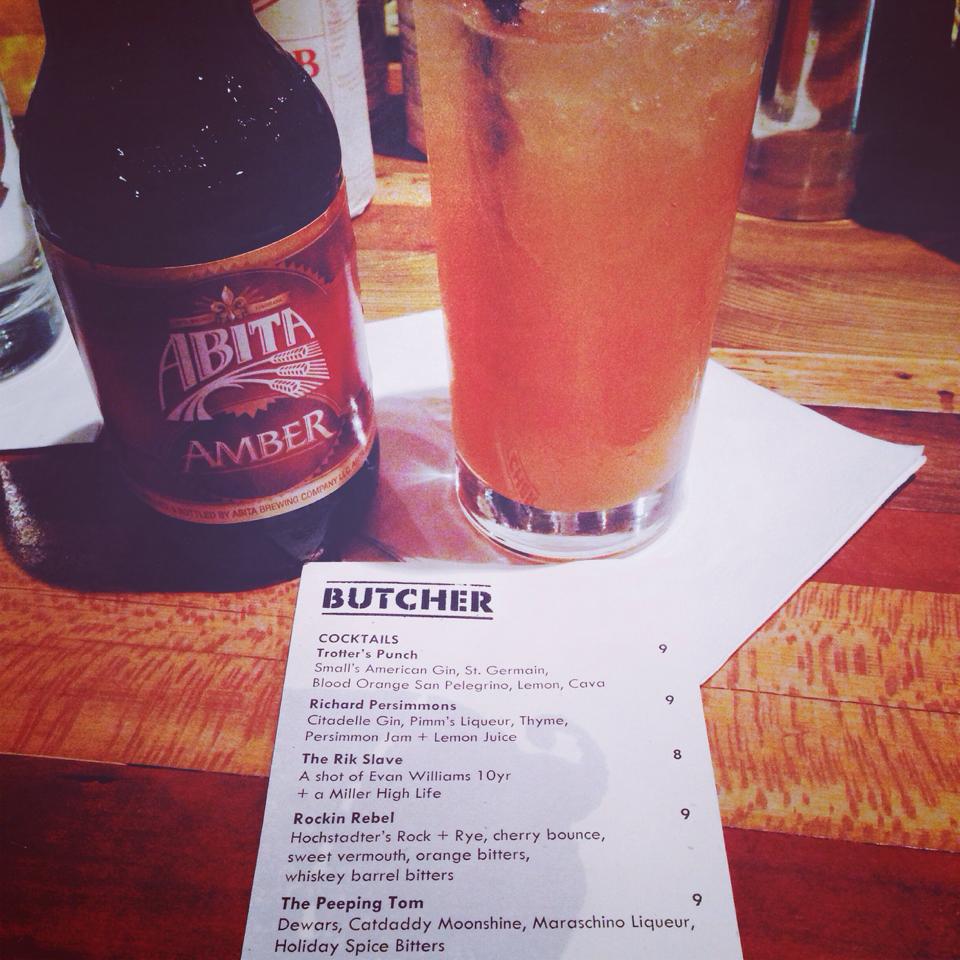 Check out that cocktail menu and those prices! Honestly, you can't go wrong with Cochon or Butcher, Cochon's sister restaurant. I'm normally not a sandwich person but this was so amazing!!
So one of the best parts about staying at the Windsor Court hotel is that the backdoor is around the corner from Mother's Restaurant. OH*EM*GEEEE – everyone knows how much I heart bacon but at Mother's, I'm all about the ham. Just the perfect combo of sweet and salty. So moist and so so good!! The ham is my jam! PLUS they were kind enough to share my ham photo on their Facebook page!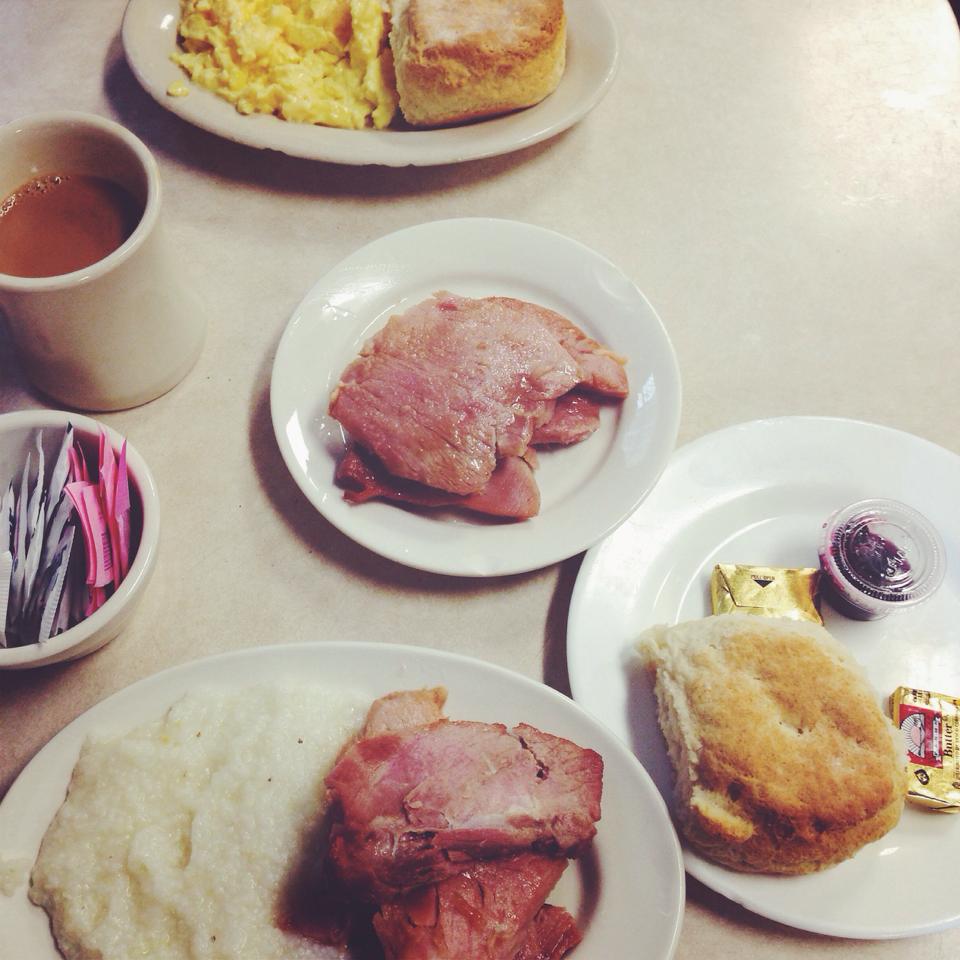 Eating in New Orleans means eating seafood and first on my list included eating oysters: raw and char-grilled. Yeah, I'm making myself hungry….I might have to step away to eat an apple or something healthy for the amount of butter that was consumed in that char-grilled version. These luscious bivalves were eaten at Felix's Oyster House, but you can also get them at Acme Oyster House which is across the street.
I like all food, especially of the savory variety but I'm always curious about the dessert selection. Throw in whiskey sauce and it's something I'm going to try. This lusciousness is bread pudding with whiskey sauce so yeah, there was no way I was going to pass this up.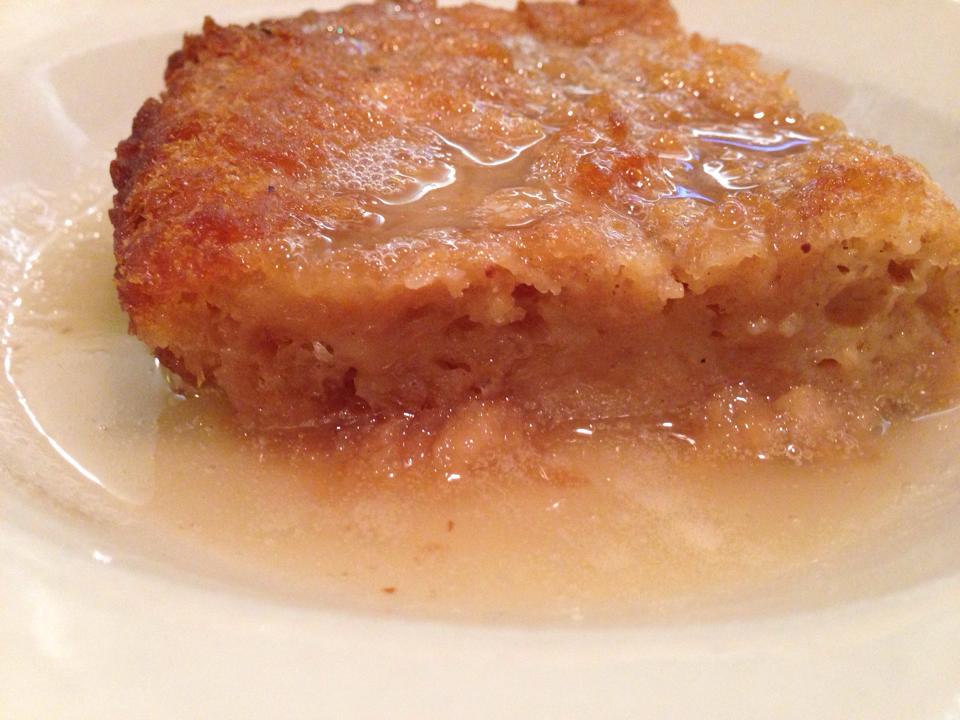 Continuing on the seafood train, we hit up Grand Isle, a restaurant not far from the Convention Center. I've always liked BBQ shrimp probably because there's a pound of butter in the sauce. When we say BBQ, we're not talking on the grill variety. The sauce is sopped up with french bread or some other carb so that you take in all that buttery goodness. I also tried their smoked fried oysters. Look! There were actually vegetables on that oyster plate and no, I didn't eat them (BOOO!!!)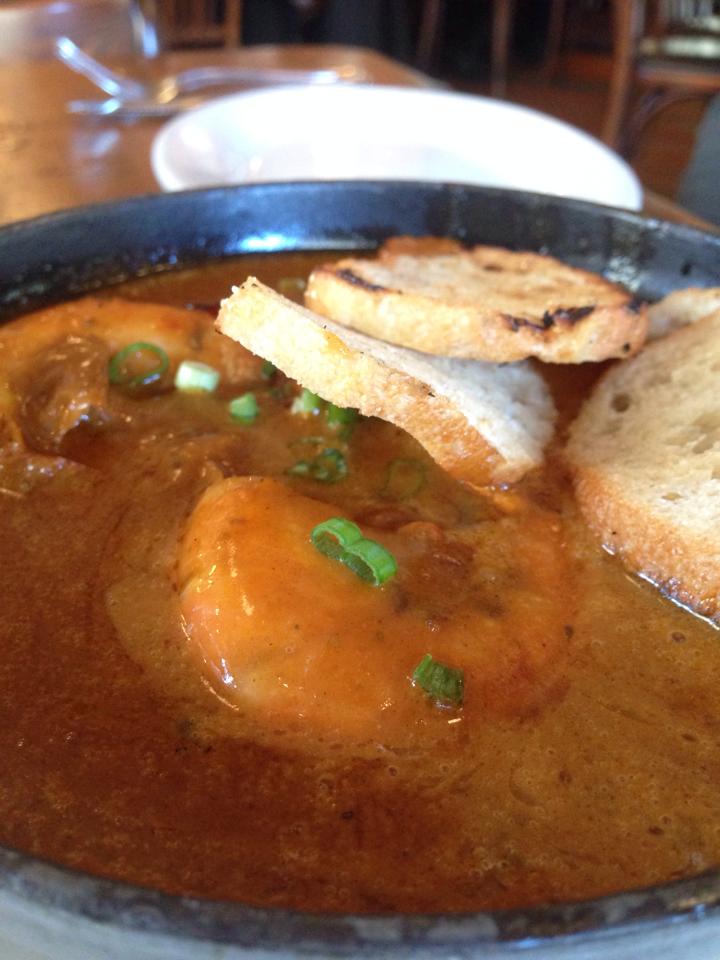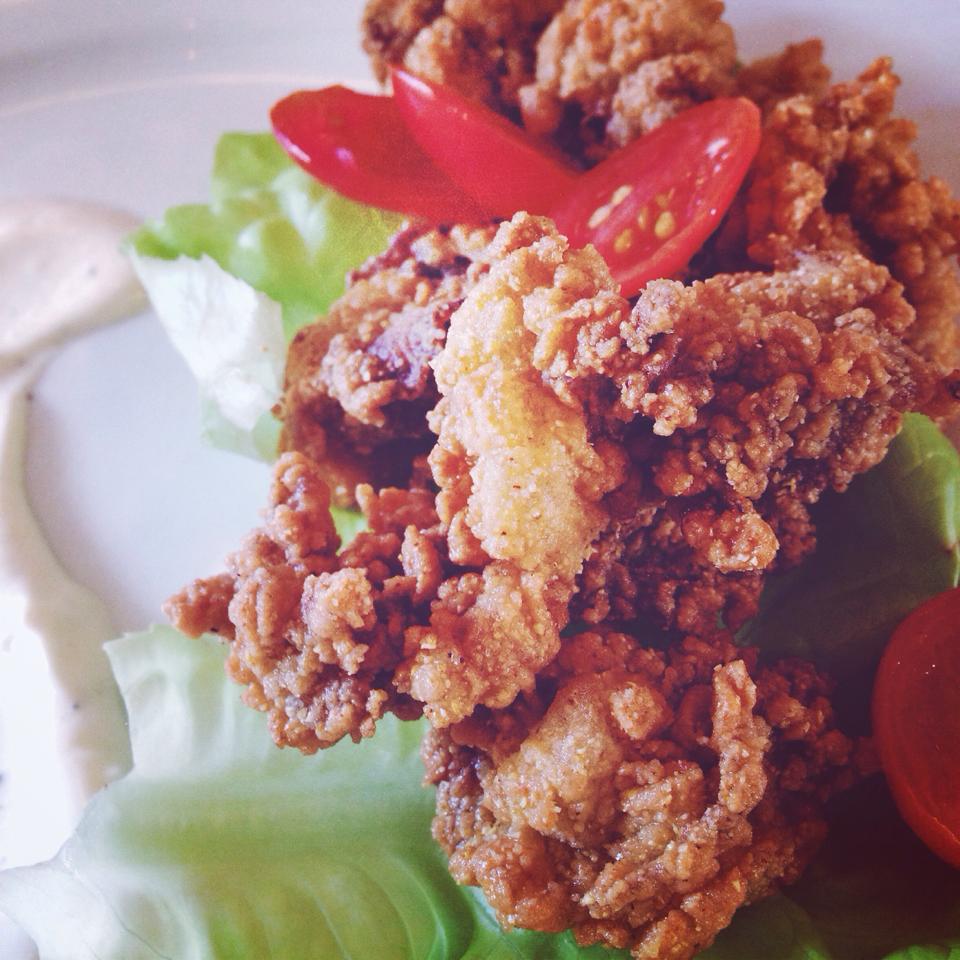 To make up for some of the gluttony, we took a stroll throughout the French Quarter to take in the beautiful architecture. So, take a walk after your meal so that you can make room for more eating/drinking!
One of my favorite things about New Orleans is that it really is a small town that never sleeps. You can find places to quench your thirst and ease your cravings at all hours of the day or night. I'm an early riser so brunch for me is usually my 2nd meal of the day and there is certainly no shortage of restaurants that cater to my early bird tendencies. One such place is Stanley. They have a fantastic brunch and they're open 7 days a week starting at 7am! Yes, those are fried oysters again.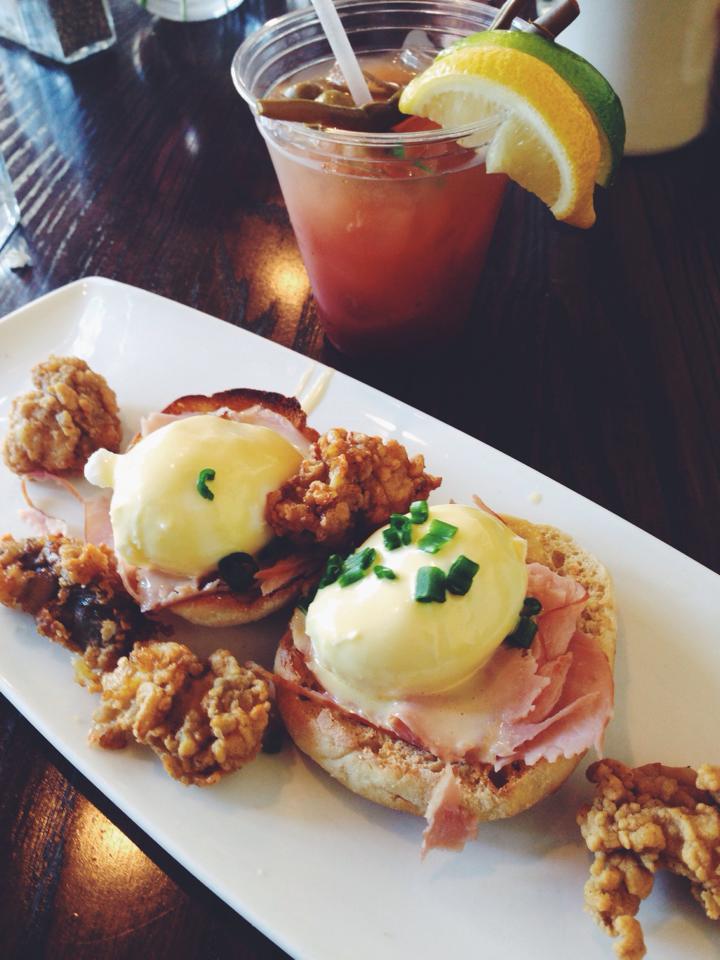 One of the favorite tourist places to get beignets is Cafe du Monde. Totally understandable – it's open 24 hours, it's across the street from Jackson Square and my favorite part, the older Vietnamese American ladies who are the servers! I used to go there at 2am after studying for finals (seriously, I wasn't in the Quarter drinking!!) and those ladies were sweeter than the powdered sugar served on those beignets. This visit showed just how popular the joint is when I saw the extra long line waiting for a table, but since I was jones-ing for some of that fried goodness, I went to their outpost in the Riverwalk (which is now an outlet mall!). For a piece of trivia, there's a montage from the movie, "The Pelican Brief" that highlights the walkway outside of the Riverwalk and some of my college friends were extras. The Riverwalk includes the Spanish Plaza which is where the King of Mardi Gras is greeted by the Mayor of New Orleans on Lundi Gras (the Monday before Mardi Gras) and is given the key to the city.
So while I was basically eating my way through New Orleans, I did manage to sleep a few hours so that I could rest up and do it all again the next day! My stay was extremely luxurious due to the comfort of the Windsor Court Hotel. I've always loved the lobby and the rooms themselves are as nice as you expect. I had a balcony that provided a lovely view of the Mississippi river. The Polo Lounge also has live jazz on Friday and Saturday nights so you don't have to go far to experience some of that New Orleans music.
This post was total overload to the senses and I wish there was a scratch n sniff mechanism for you to get all of the sensations but you'll have to visit New Orleans to get the full experience. If you want to see actual photos of the city (!!) check out my instagram @madalenemielke.
What are your favorite places in my 2nd hometown?? One of the things that I wished that I could have done was visit some of the new-ish and favorite Vietnamese restaurants so let me know if you've been to any of those restaurants lately! Hit me up on the comments section! Thanks for reading and sharing!
MXM
Cochon Restaurant
930 Tchoupitoulas St.
New Orleans, LA
Cochon Butcher
930 Tchoupitoulas St.
New Orleans, LA
Felix's Oyster House
739 Iberville St.
New Orleans, LA
Acme Oyster House
724 Iberville St.
New Orleans, LA
Grand Isle
575 Convention Center Blvd.
New Orleans, LA
Stanley Restaurant
547 Saint Ann St.
New Orleans, LA
Cafe du Monde
800 Decatur St.
New Orleans, LA
Windsor Court Hotel
300 Gravier St.
New Orleans, LA