Dining at Maison Awesome – Cocktail Party Style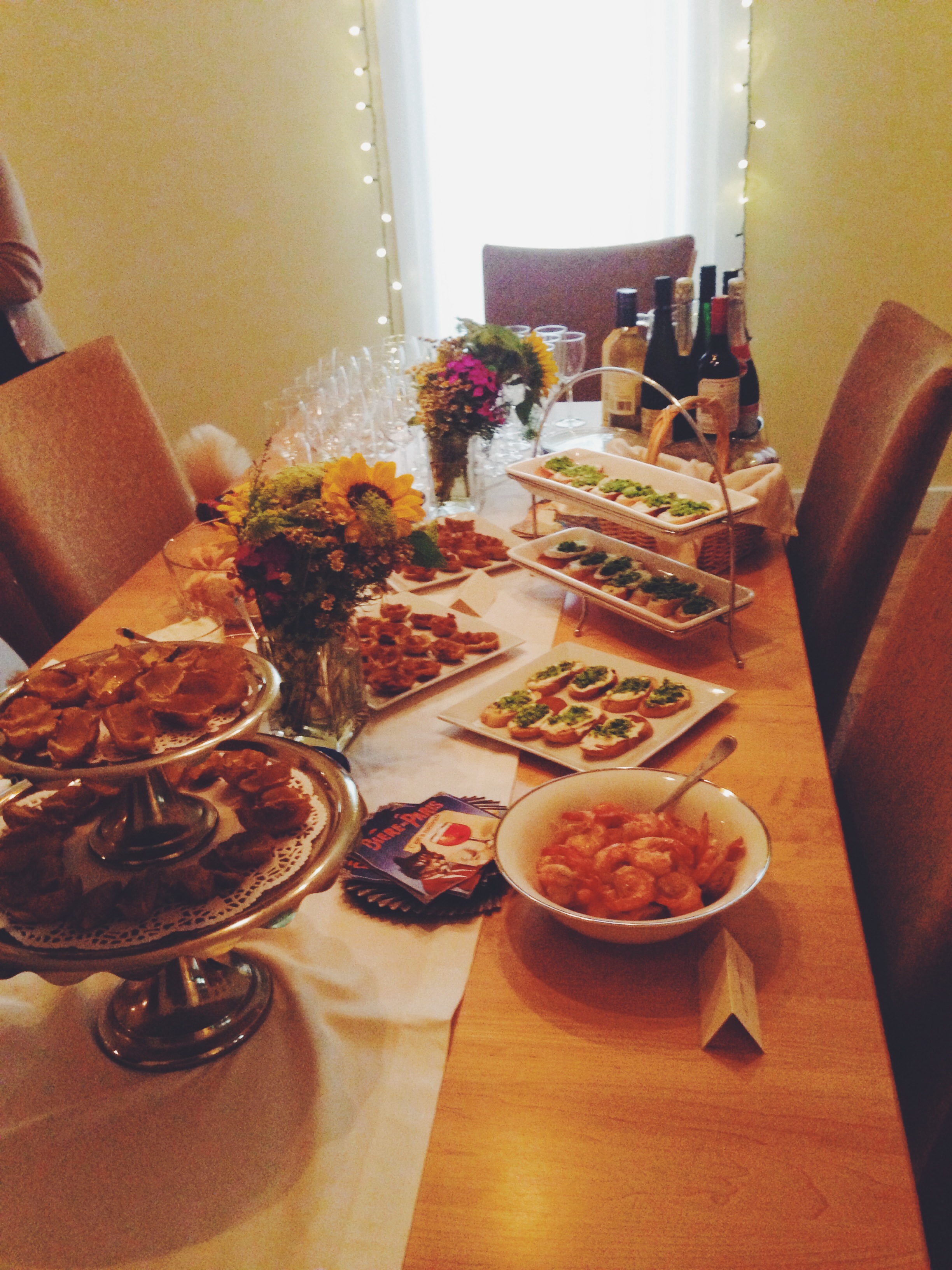 A few weeks ago, the Mister had a work trip that involved an overnight stay so the 1st thought that popped into my head was, "I'm having a party!". So I invited some female friends over and we had a rollicking good time catching up and hanging out. The funny part is that although I had space in my living room and the backyard to accommodate lounging, no one wanted to leave the dining room! Easy access to cocktails and food!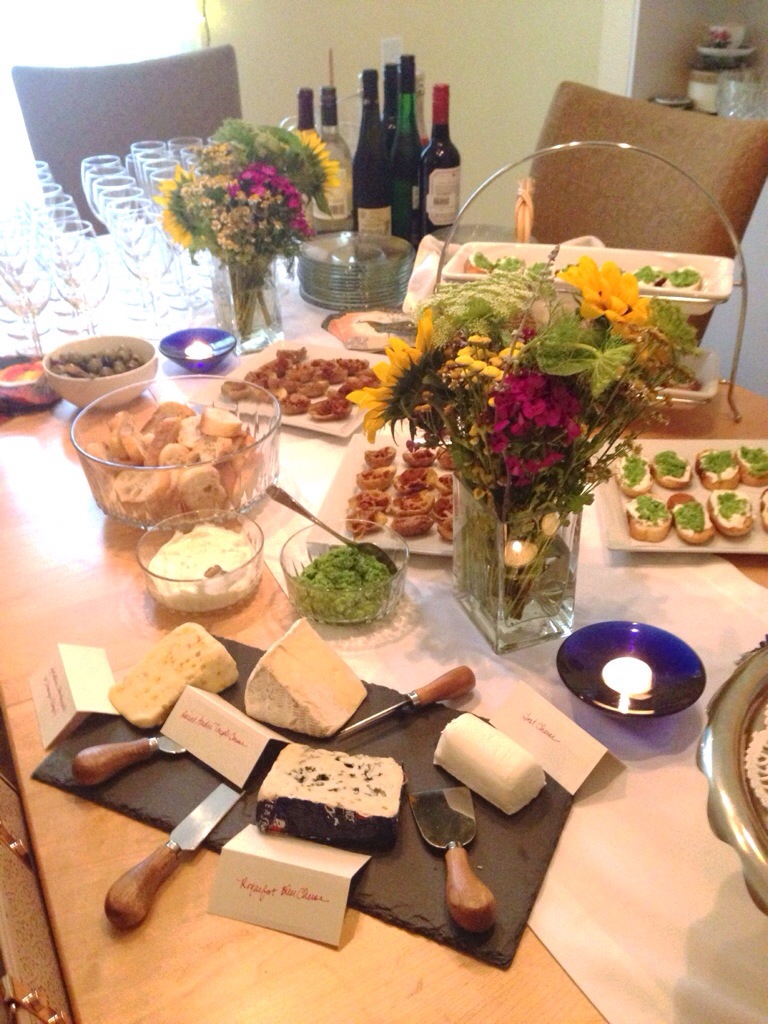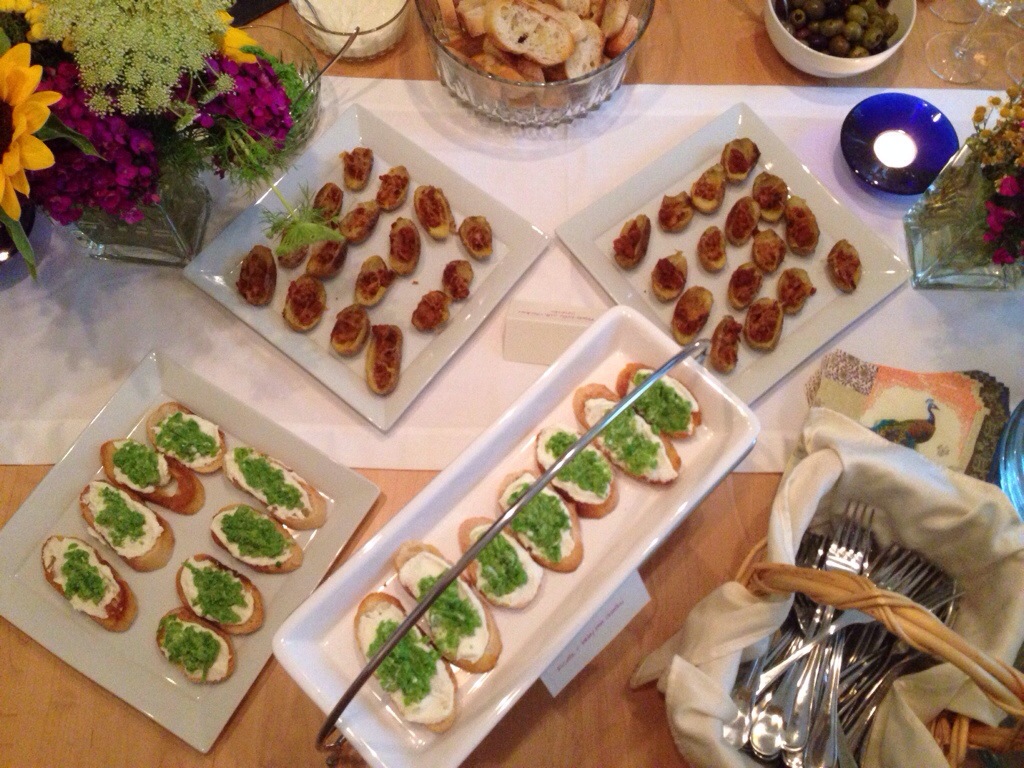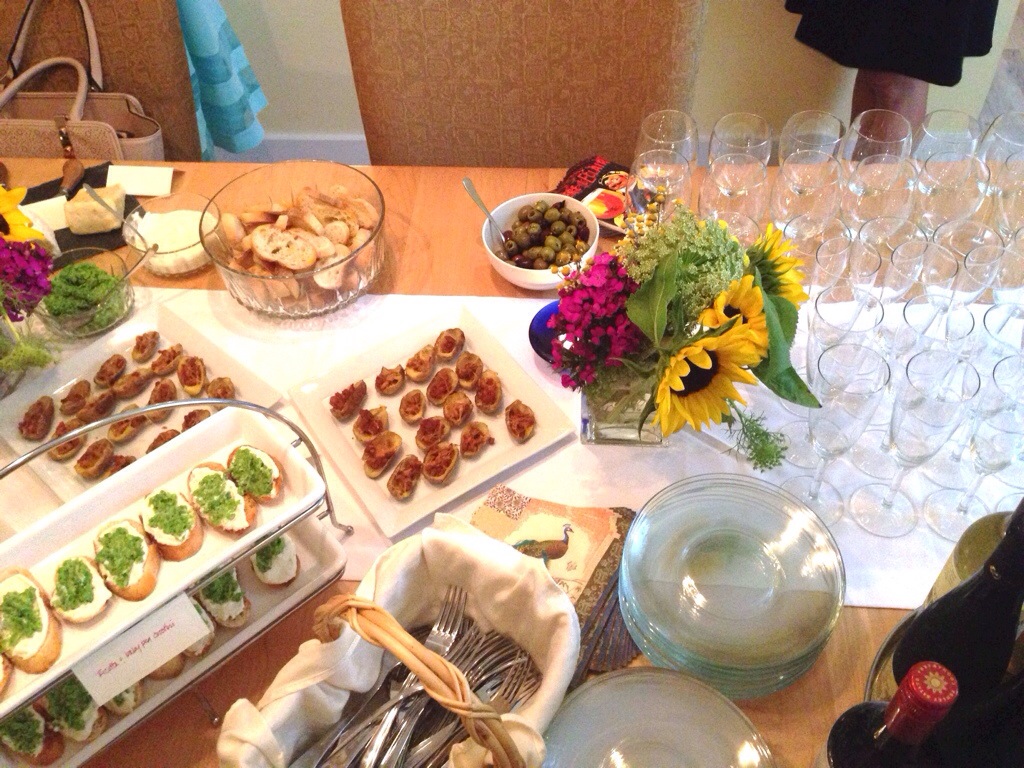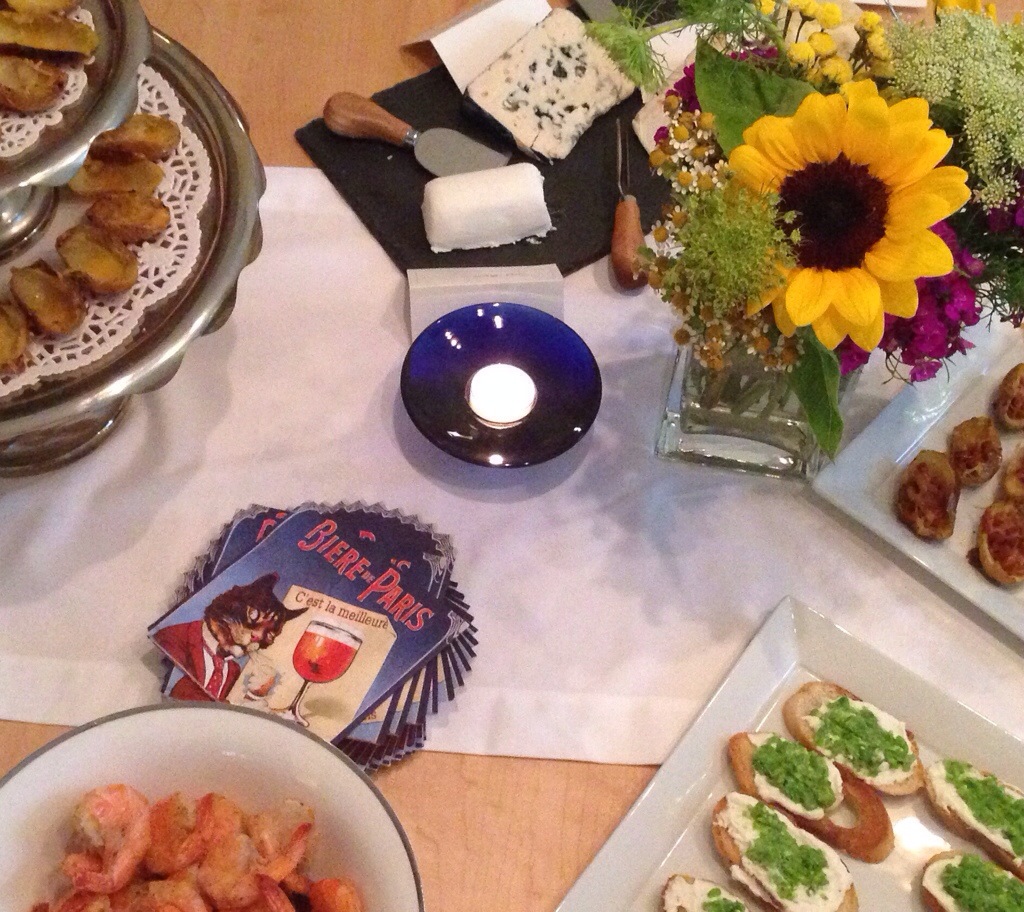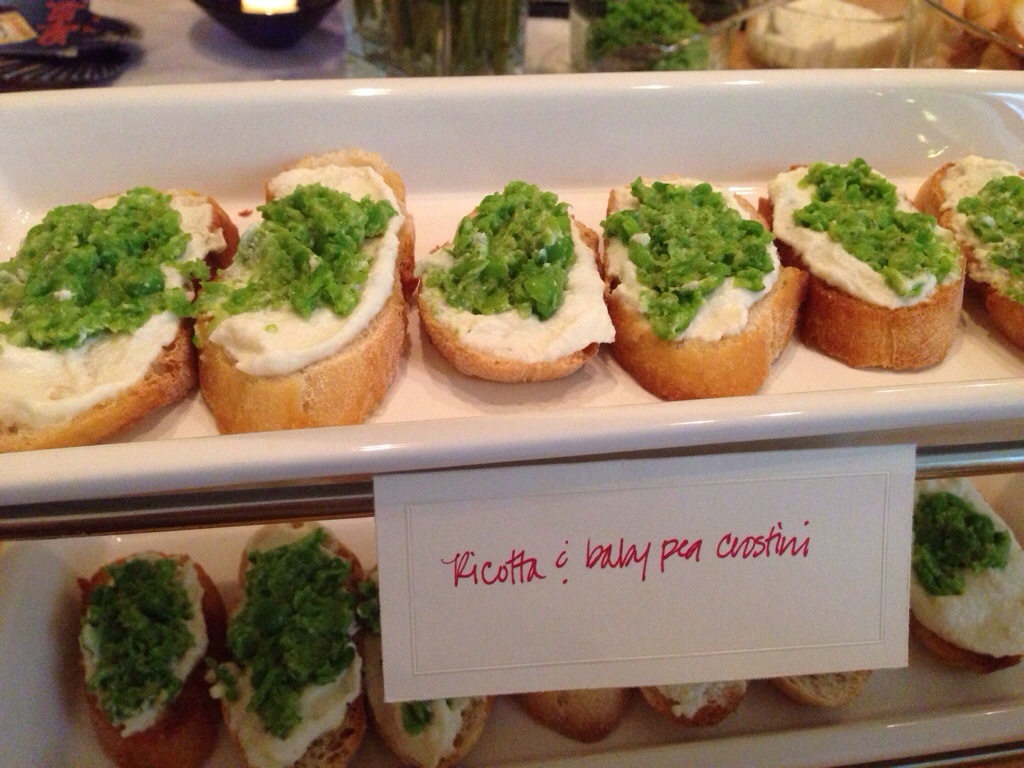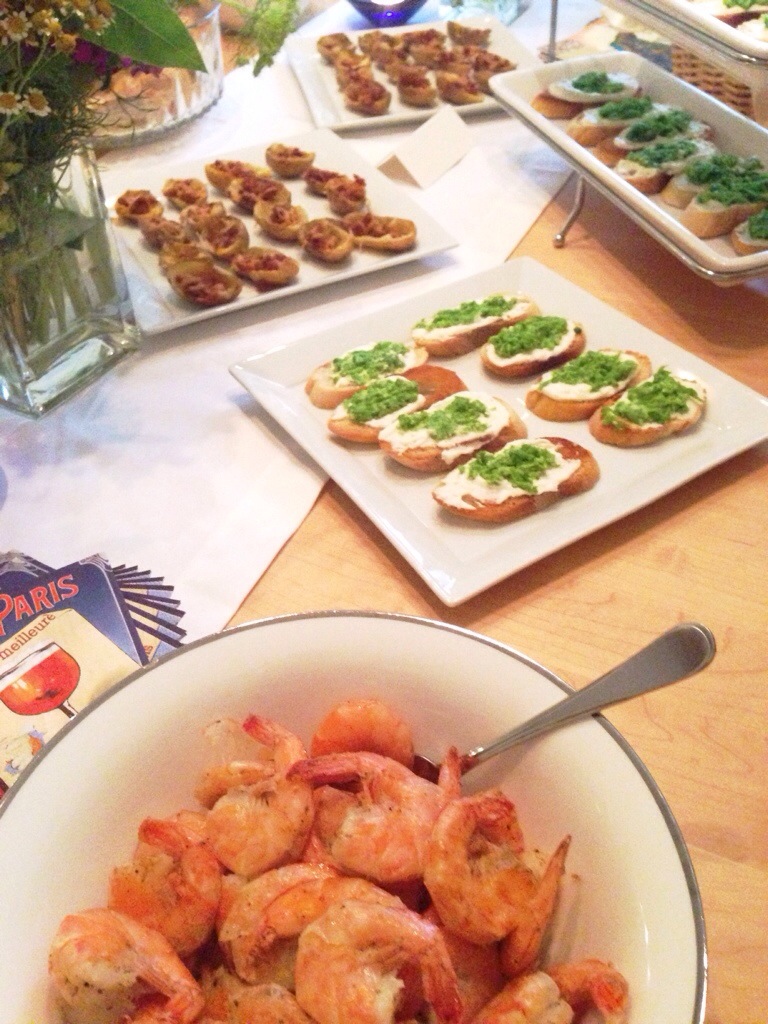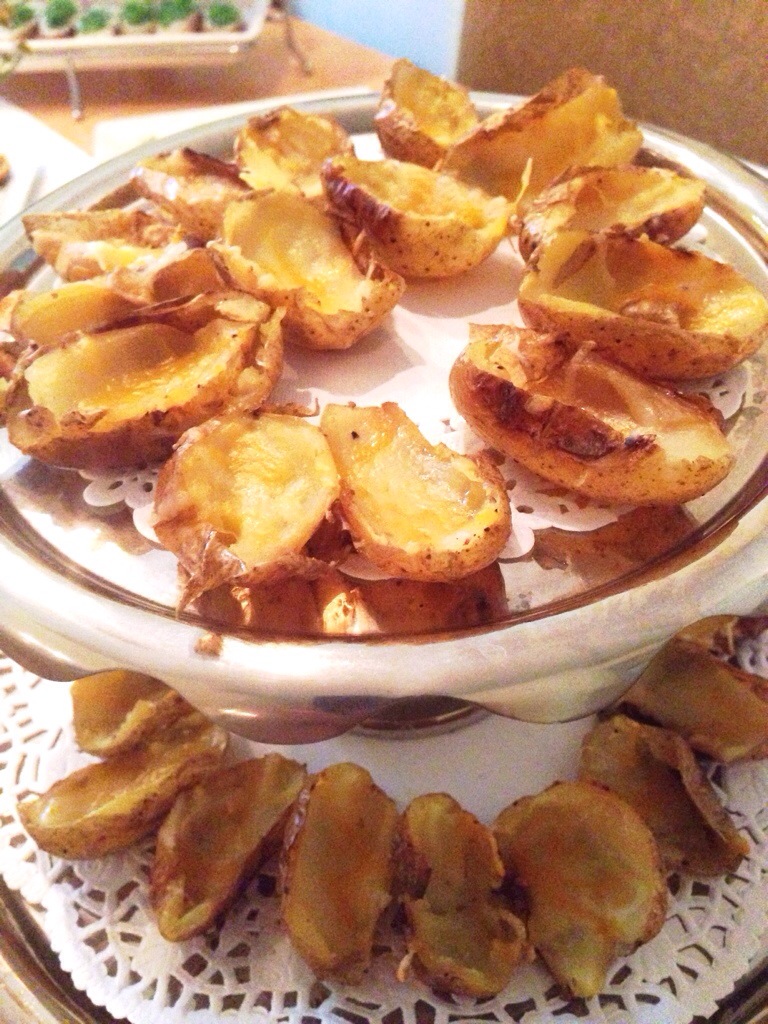 I had some really simple dishes that were easily made beforehand and viola! a cocktail party!
I made a signature beverage out of gin, raspberries and spearmint from my garden. It was based off a blackberry lemon gin & tonic cocktail. Although I was sure that no one was going to drink it because my friends tend to drink wine, but it was such a vibrant color, people were willing to have a go. As a result, I nearly emptied my nearly full bottle of gin making 2 pitchers of it!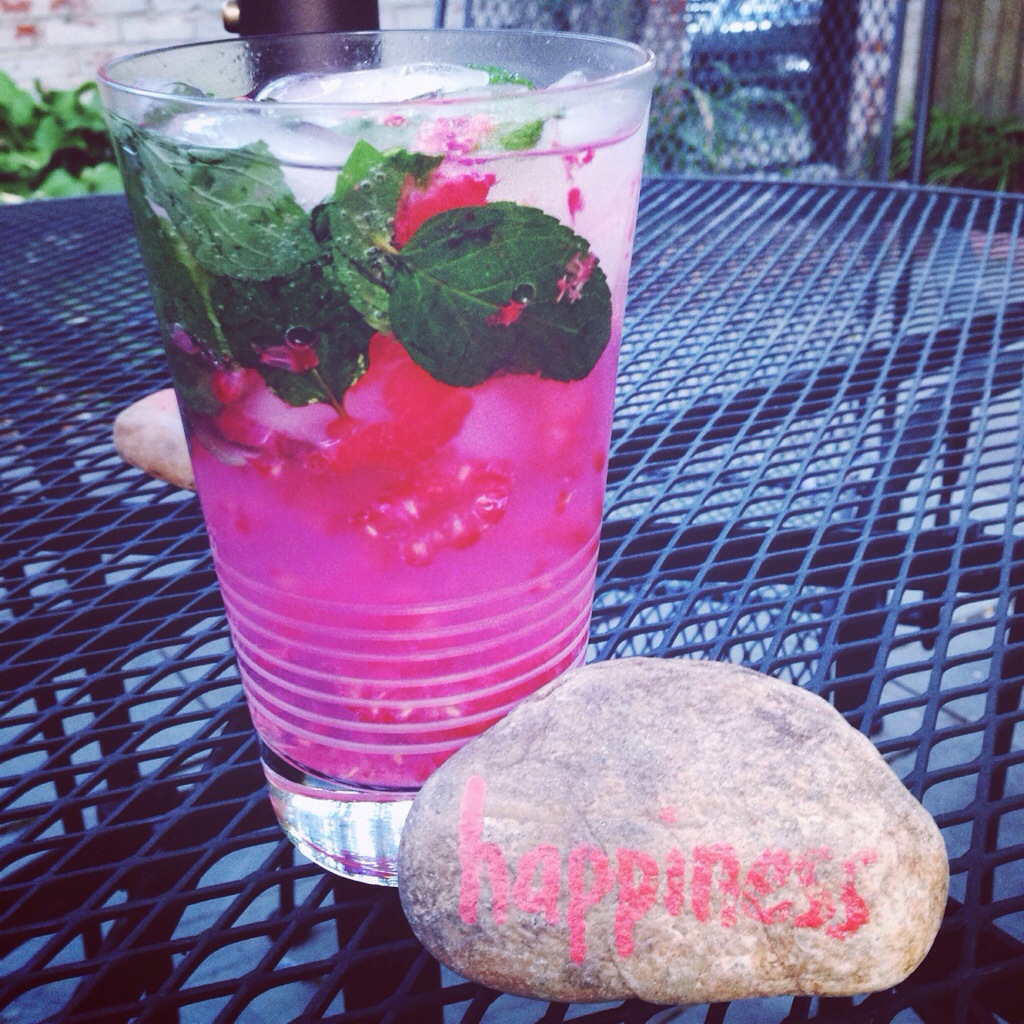 Menu
Baby potatoes w chorizo & cheese (basically potato skins) and a vegetarian option. In my version, I used a chicken chorizo instead of a traditional pork.
Pea & ricotta crostini – I added a bit of mint to the mixture as well
Cheese Plate & Assorted Olives
Thanks for reading! What do you like to eat at cocktail parties?
MXM