One of my favorite things to do is to watch cooking shows and oftentimes, they provide so much inspiration to what I'm going to eat during the week. I get into a rut of making the same things over again and it's only when I go back to my cookbook collection and flip through the many different cooking shows do I get an eureka moment! With the emergence of Pinterest, there is just so many options to get ideas so I'm glad that I can try out new things or go to an old standby.
Although it may not seem like it, I've actually been doing OK with maintaining a cooking schedule. The Mister and I have even managed to host friends over for dinner too! Here are a few of those meals along with their recipes. Hope you get to try them out and let me know how they taste!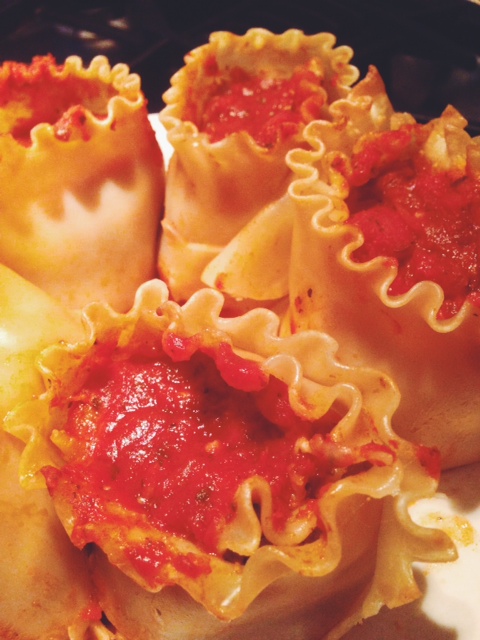 This recipe was based off a Pinterest post. You may find it difficult to actually get to the recipe because the person who blogged about it is having challenges with their server so hopefully it gets resolved quickly. I changed a few things but good inspiration!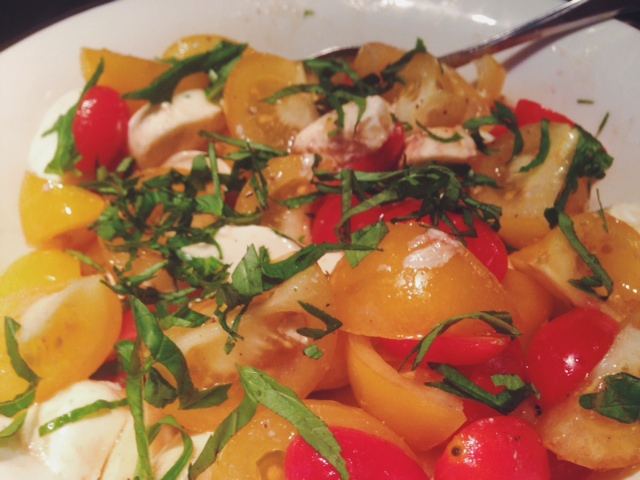 A hodge podge of tomato, mozzarella and fresh basil w olive oil and champagne vinegar.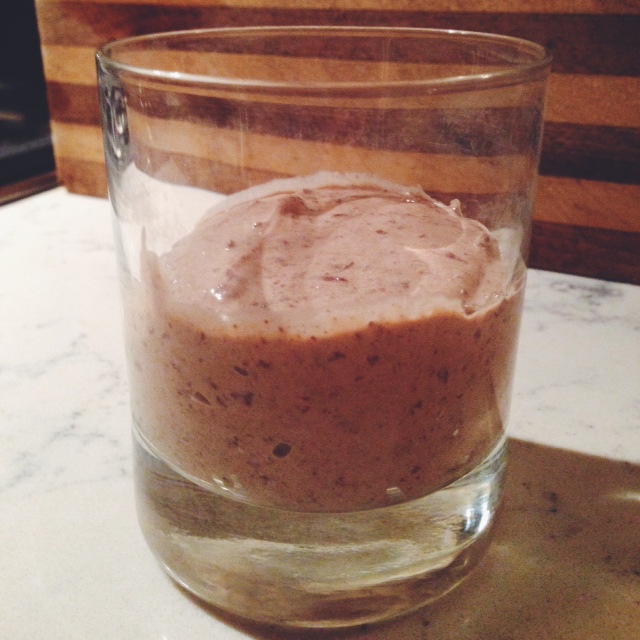 I got this recipe from a cookbook that I picked up while in Paris, Rachel Khoo's Little Paris Kitchen. Deliciously light!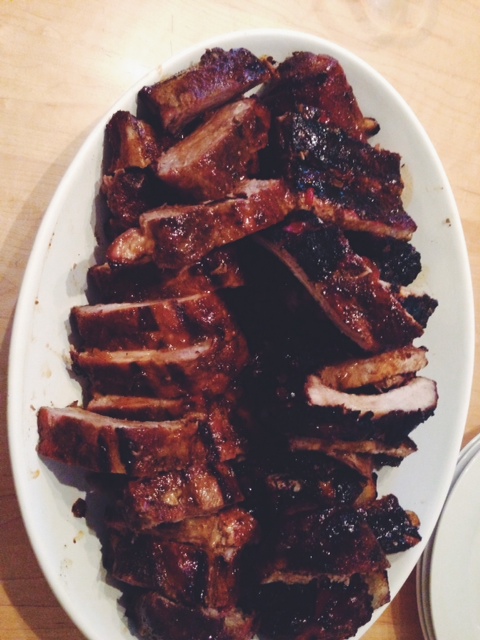 This recipe was from Food and Wine. I didn't serve all the cuts so reduced the amount of meat but I still made FOUR racks of ribs!!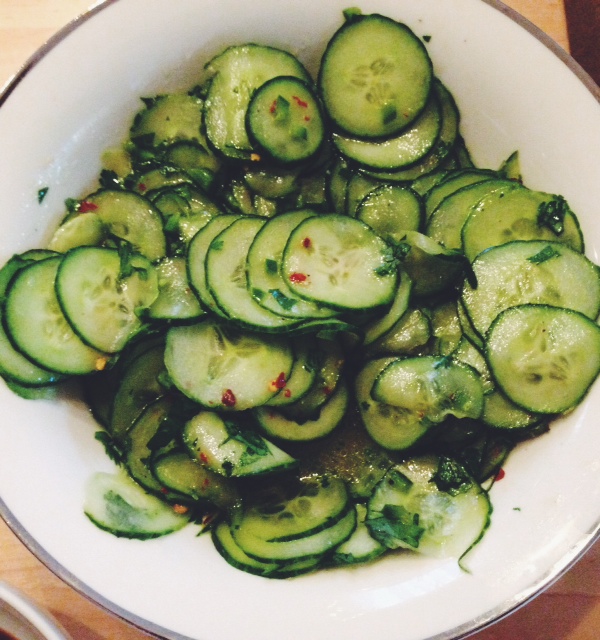 Saw this recipe on Pinterest and it's super simple. I have a mandolin so it didn't take me anytime to slice these up. Alas, I didn't have all the ingredients so I put in parsley instead of cilantro.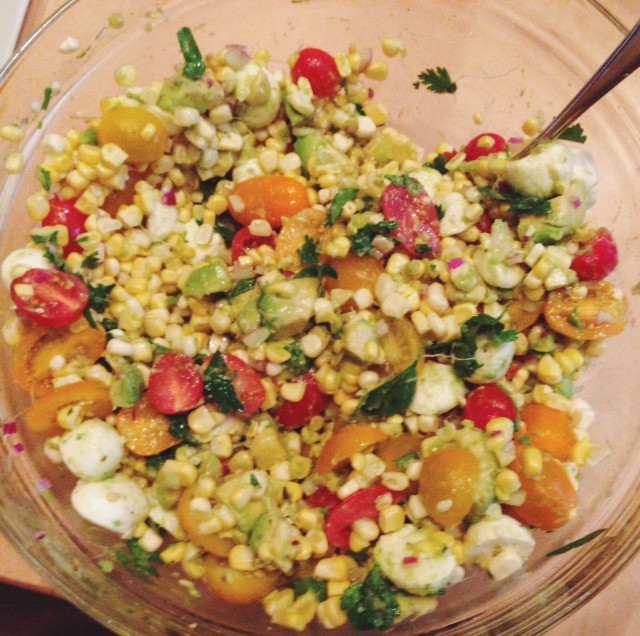 This salad was just a hodge podge of ingredients – grape tomatoes, mozzarella, avocado, herbs, corn and then mix with your favorite vinaigrette!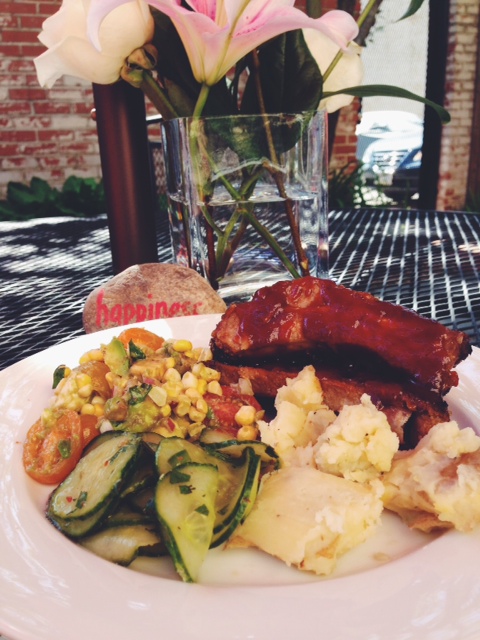 A plate of yummy goodness w added red bliss mashed potatoes! I was definitely having seconds!
Happy Cooking!
MXM