My little neighborhood has a creamery! During my weeks of Lent in early 2014, I would walk by Sona Creamery and see that they would have a charcuterie special and remind myself to stop by after I concluded my meat purgatory. After reading more about the owners, Conan and Genevieve O'Sullivan, it really is an inspiration to see that their dream of having a creamery come true (they're the only on-site creamery in DC)! Fun fact, Conan's great-great-great uncle was the DC Police Chief in the 1920s.
So you would think that since it's a creamery, I would make a beeline for the cheese. Instead, I focused on the charcuterie options and the alcoholic beverages with bubbles. We made it in time for their happy hour so took advantage of the happy hour selections. They have a lovely stocked refrigeration area where you can stop by and pick up cheeses to enjoy at your leisure, along with the accoutrements to go with your purchases.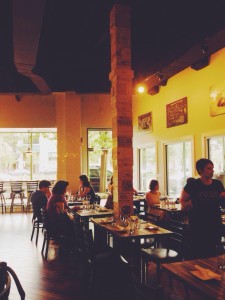 We chose to sit at the bar instead of using their table service and we had a great time chatting with the bartender (who had just recently moved to DC from Boston). Looking at the menu, we decided to try the Bowl of Spring and their Sona poutine, which has duck confit in it. While we were waiting for our food to arrive, I tweeted a photo of our drinks and charcuterie platter. By the time we got our food, a member of the staff came over and kindly brought over a complimentary side of the Chef's famous bacon jam. They saw my tweet and since my profile picture includes the saying, "Keep calm and put bacon on it" they thought it would be fun to have me try it. It was delicious and I ate every ounce of it, OK I might have shared with the Mister but I think I ate most of it!
I really enjoyed the Bowl of Spring, which had semolina dumplings, morels, asparagus and other goodies. With all those flavors, it really did encompass Spring in a bowl! As for the poutine, I've been slightly obsessed with it since I ate it while in Canada and have tried different variations in DC. It was a little salty for me but people should give it a go!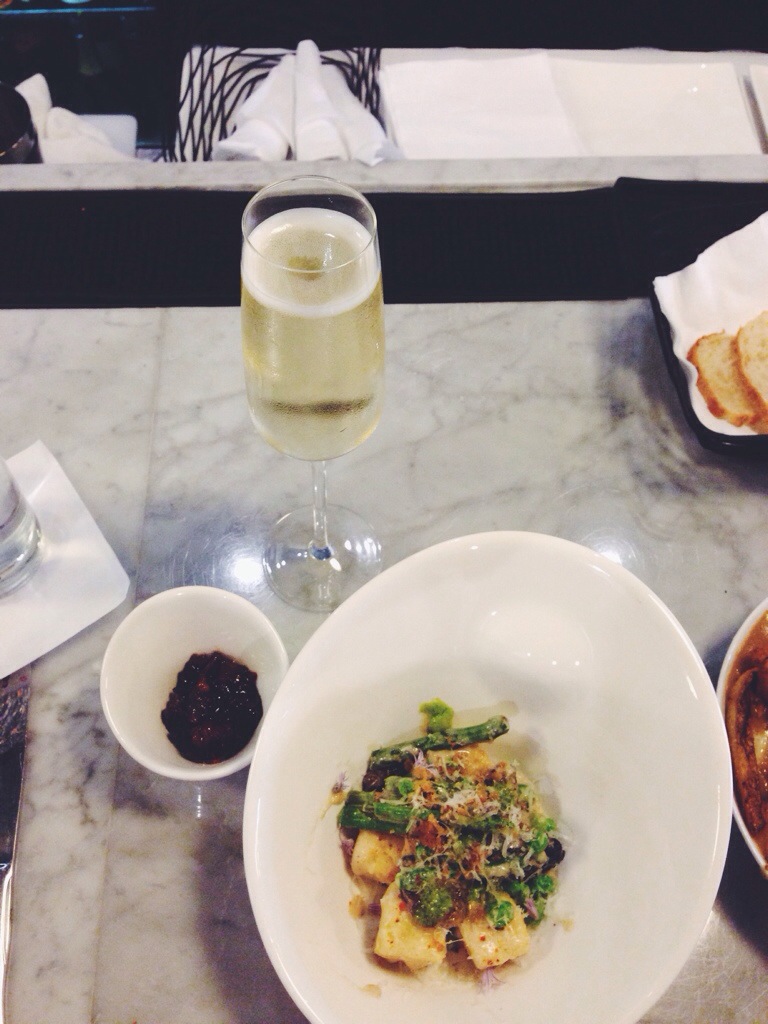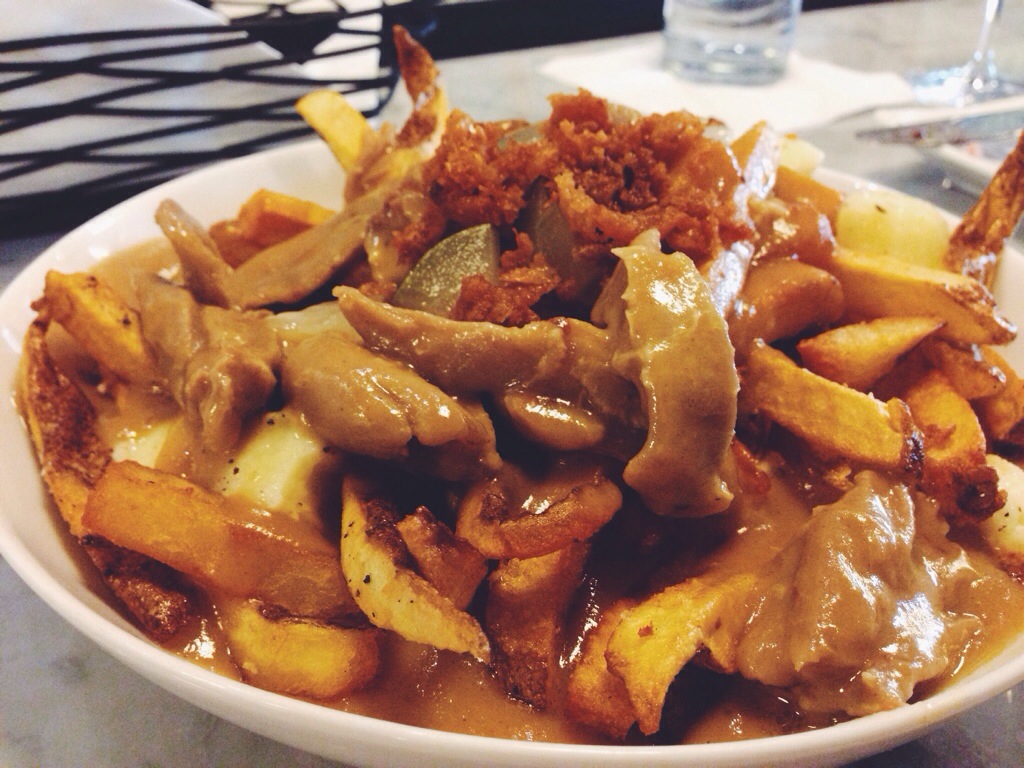 We had such a great time hanging out at this neighborhood joint and I have a lot of friends in the area who have been frequenting the place. Who would have thought a creamery would be the equivalent to Cheers?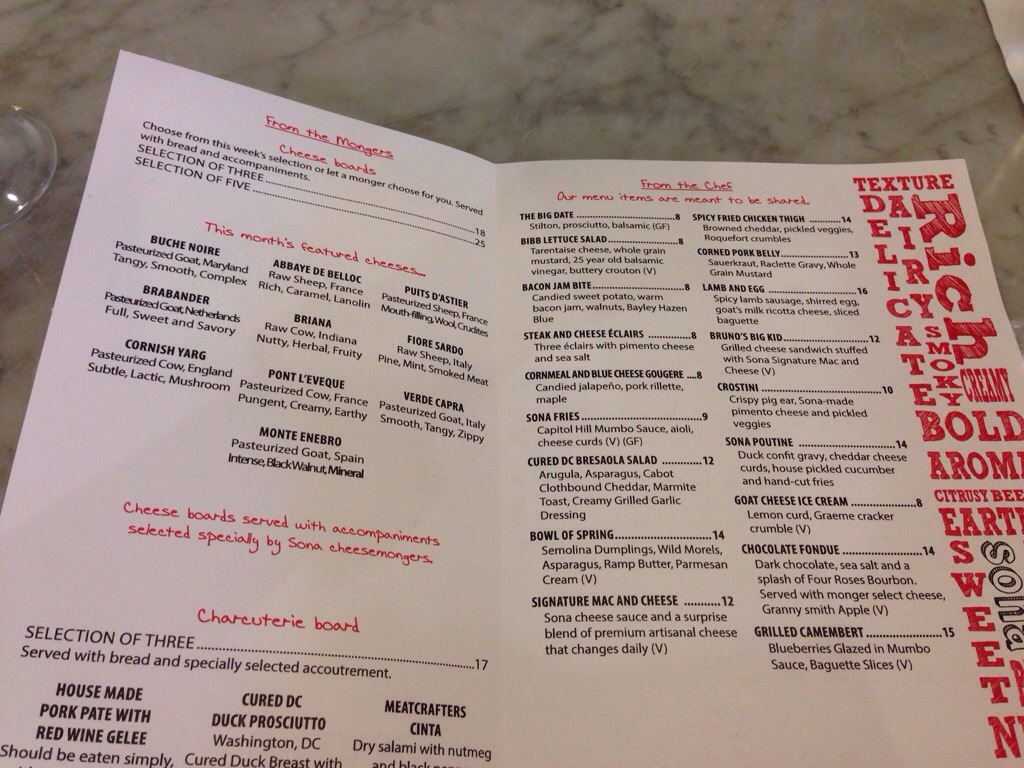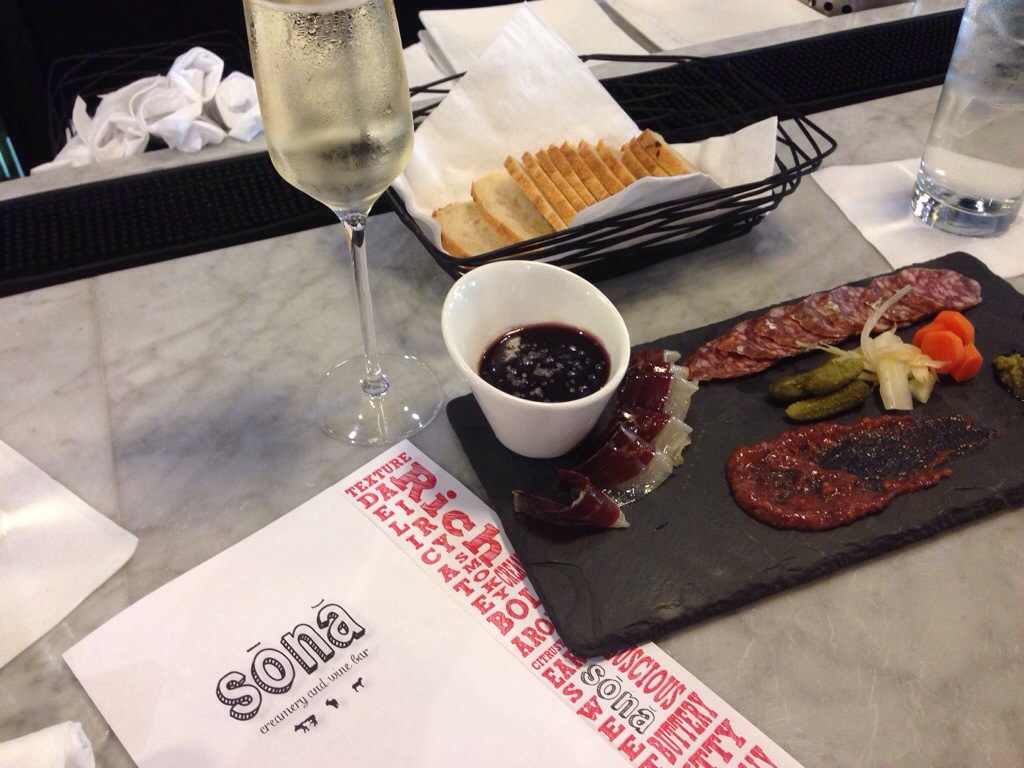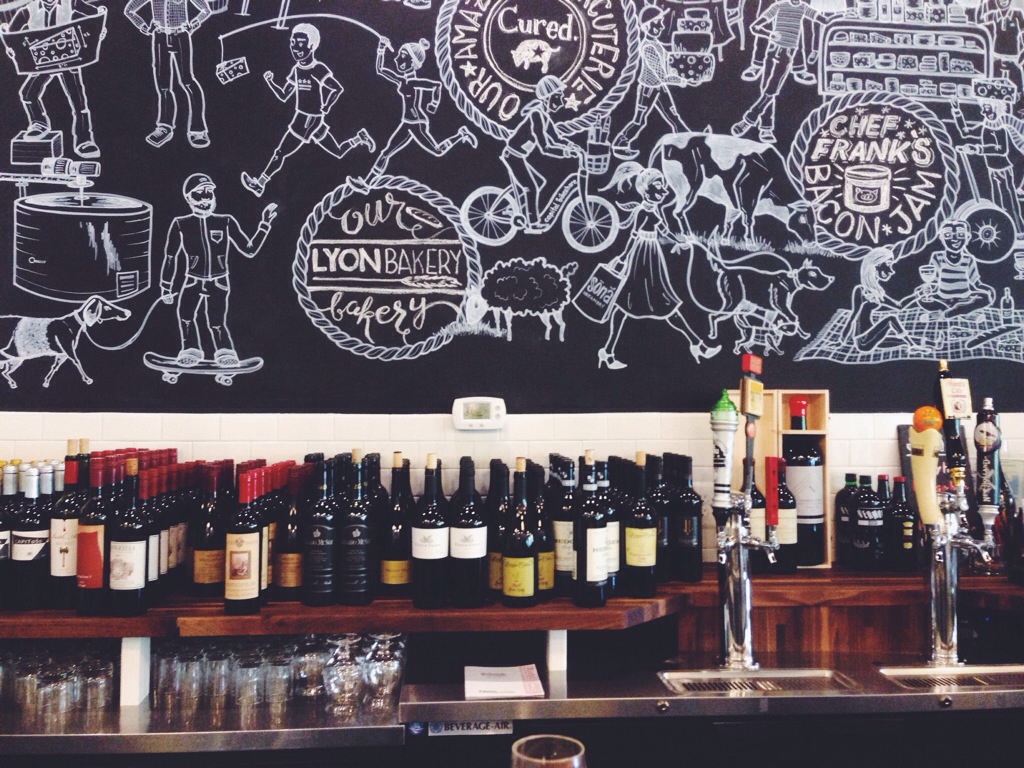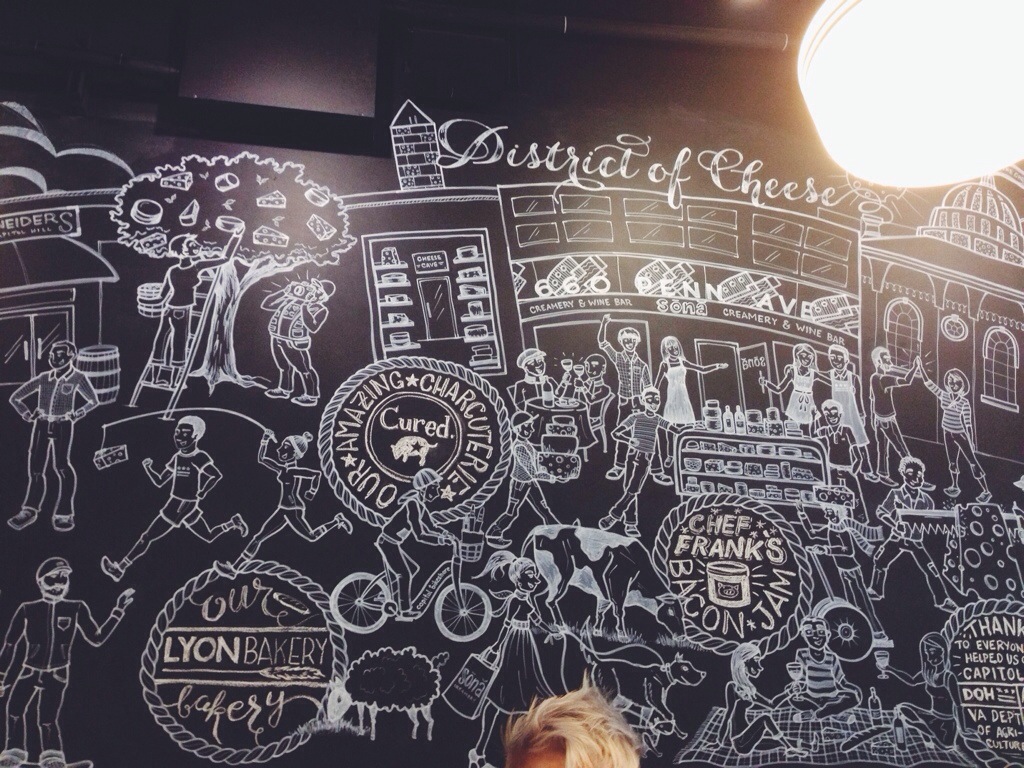 I love in the drawing that people are harvesting cheese from the tree and there's a trainer using cheese instead of a carrot to encourage the runner to get going!
Thanks for reading!
MXM
You can read more reviews from Thrillist here and Zagat here.
Sona Creamery
660 Pennsylvania Ave.SE
Washington, DC 20003
(202) 758-3556