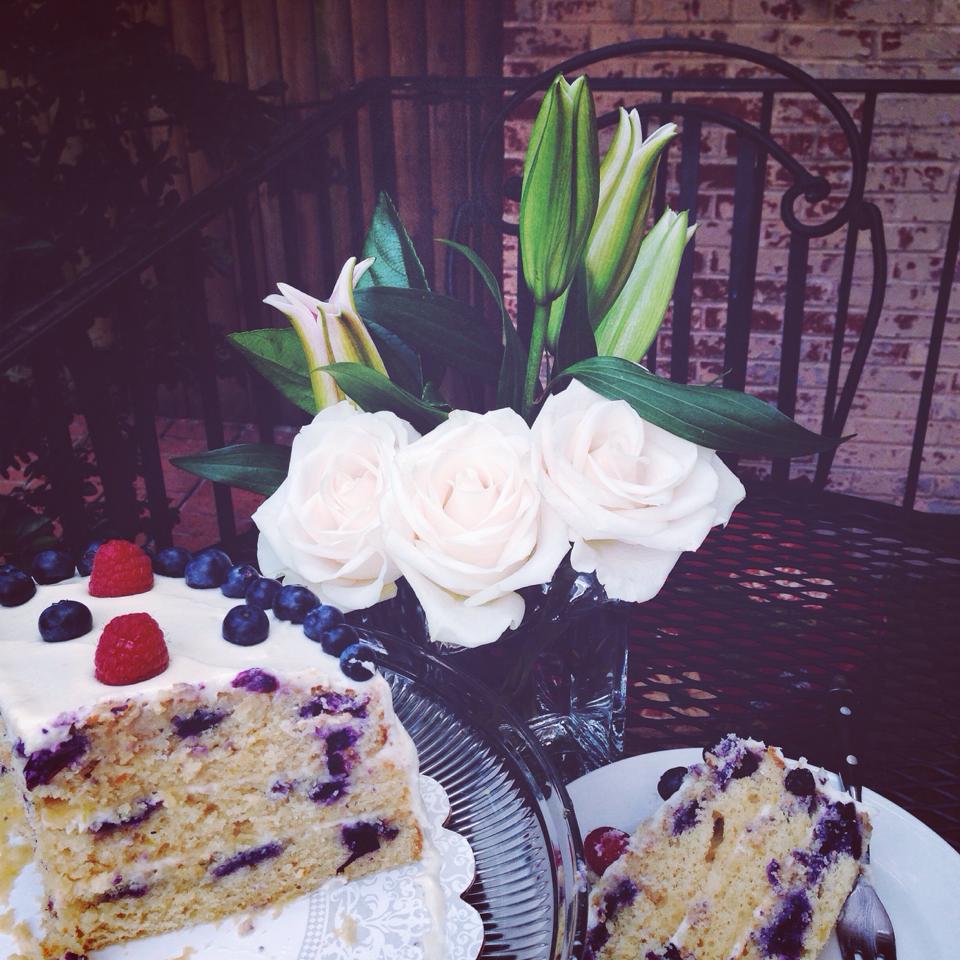 I've talked before about how I'm not a baker but I can read instructions (multiple times!!) to get a cake out of the oven and frosted so that it's eatable.
One of the fun things about having Dinner at Maison Awesome is that I get to cook for friends and loved ones (same same!!) so a few weeks ago I had friends over to test drive ribs and a lovely cake recipe made of lemons and blueberries.
I thought the cake was delicious just because it wasn't too sweet. I'm not a fan of frosting so I usually have a light hand when I frost my cakes and that goes with adding the amount of powdered sugar to the frosting as well. If the frosting calls for cream cheese, I like to taste the tanginess of it vs the sweetness.
I posted the pictures of the cake on Facebook and people thought it looked good so I hope you get to try this recipe over the summer because it's delightful!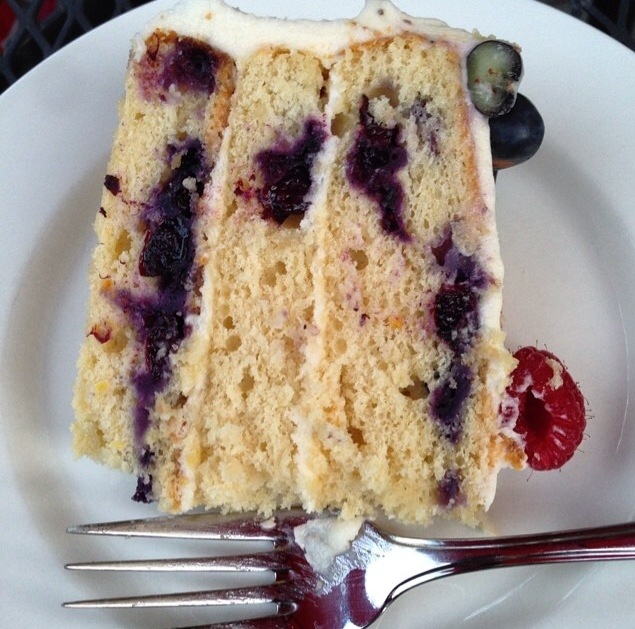 picture courtesy of @tammygordon
Thanks for reading!
MXM