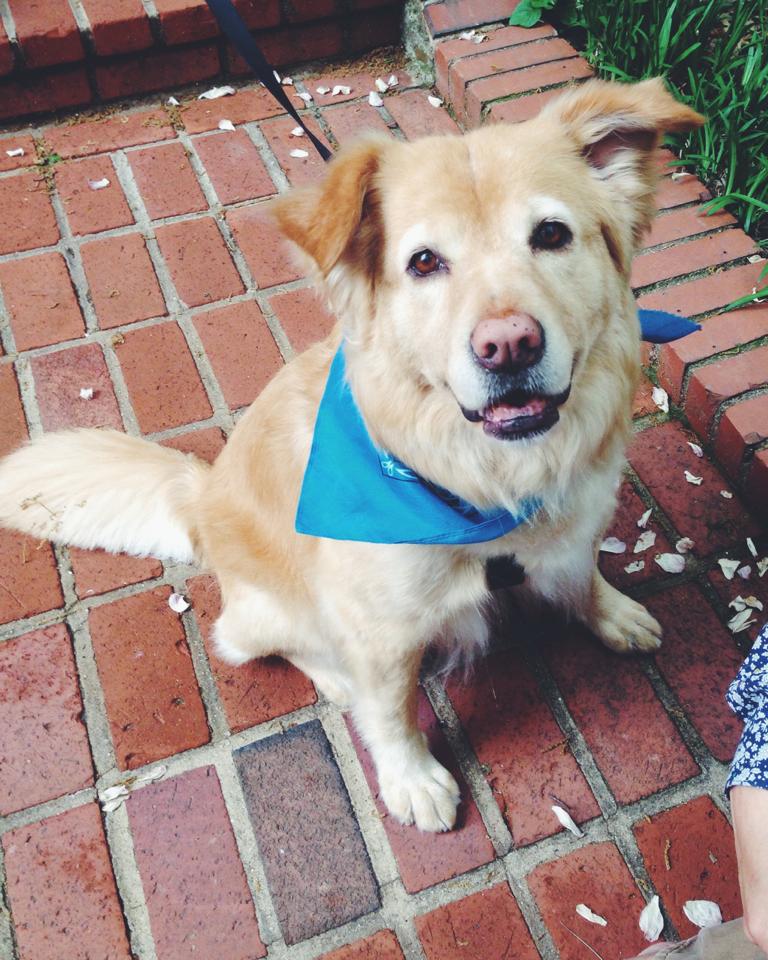 I didn't have a lot of events this week but time just seemed to fly by a lot faster than I anticipated! We're hitting the middle of June and I can't believe that Summer is finally here (hello crazy DC humidity!). I'm jetting out of town for a quick jaunt over the weekend so I hope these reads get you in the mood for summer! Au revoir!I
I already have a cutie in Aurnia (as evidenced via above photo) but it's so heartwarming to check out these pups! Woof Woof to my buddy, Homer Hu who is also featured in these photos (He's the one with the glasses and mustache!).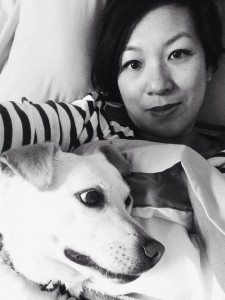 Here's a photo of him without his disguise. Does he look freaked out? Well it's because this was taken right after Los Angeles had an earthquake and I was the only hooman around to tell him that we were OK. Yes, he is just that cute!
I love female stories and what I mean by that is I love hearing about females who rock it out when circumstances were not tailor made for success. If you haven't yet heard of Rashema Melson, you will because this young lady is going places.
If you're like me and want to blend in with the locals when traveling, you pick up the local slang, right? Here are a few suggestions of how to swear like a local should you be traveling abroad.
Last year when I returned from Barcelona, some of my girlfriends who were returning to other destinations besides DC told me about how their precious cured meats were confiscated upon arrival. I've also had friends talk about how their friends have successfully brought back contraband with an extensive method of hiding Italian cured meats from the pesky snouts of the dogs employed by the Dept. of Agriculture. The ban may be lifted! Cured meats for everybody!
So how do you enjoy the outdoors during the summer? You might find me by the pool sitting under an umbrella with a hat, sunglasses, and SPF 1000+. If you're looking for a list of DC area pools, we got one for you! If you're looking for a more international scene, here are 5 top spots!
I'm not usually one for kitchen gadgets but this one, just piqued my interest.
So soccer or rather, futbol fanatics are on a tear about the World Cup. If you're in DC, here are bars that are showing the matches.
Have a great weekend!
MXM