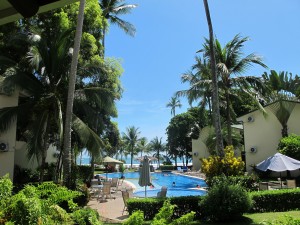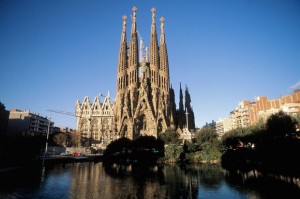 As we head into the long weekend, I've realized that this is the 1st time in 2 years that I'm not road tripping w my BFFs. Last year I was doing a girls trip to celebrate my #birthdaythatendsinazero in Barcelona and the year before that we were in Costa Rica on a surf trip with completely different adventures. One weekend resulted in an extremely attractive Costa Rican orthopedic surgeon inserting a nail and several screws in my injured friend's leg after a surfing accident and the other was centralized around drinking lots of sangria, sight-seeing + shopping! If you want to know more about theses stories, you can go here for the Costa Rican adventure and here, here, + here  for the Barcelona adventure. Great memories!
So here's the round-up!
Even though I'm the boss and generally enjoy my overall career choice, there are times when I think about having another dream job. Need some ideas? Here are a few choice ones! Panda Nanny tops my list.
I know that I've only done a few "Weekend Reads" but I feel like I talk about Paris or France ALL. THE. TIME on the blog. So of course I had to include this gem about France's 5 signature dishes – talk about eating your way through a country.
The last time I went camping was when I was a college student and I doubt if I would ever do it again but these camping hacks made me think more MacGyver than about roughing it. The most intriguing to me: roasting Starburst. REALLY!
I've heard from some of you that your bucket list of places to travel include my home country of Vietnam. Here's a beautiful video of the country that reminds me that I need to make a return visit.
Since this long weekend is the unofficial start to Summer, it means that people are going on vacation and even if you travel for work, here's a great list of where you can find more than decent airport food for both domestic and international flights. One that didn't make the list but is a personal favorite, Terminal 2 at SFO. The 1st time I landed at this terminal, I resolved that I would come to the airport a few hours earlier for my return flight just so that I could peruse all of the different eateries that they had to offer….yes, I'm a goob.
With all that traveling, you could be reading books on the plane or when you reach your destination but if you're the driver road tripping it, you can also get into audiobooks. Here's a great list of ones that are FREE to download!
Kicking off Friday to a long stay-cation weekend – woot woot! If I feel the need for a change of scenery (mountains, ethereal landscapes + majestic woods), I can just visit with this pictorial on my laptop.
Have a good weekend!
MXM