In trying to keep with my goal of eating home more often, I knew that my schedule 2 weeks ago would include a couple of evening events so I prepped food prior to that week so that I would be able to make dinner after I was done.
I wanted to incorporate fish back into my life after indulging in so much meat after breaking Lent so I decided to make Martha Stewart's Halibut with Tomato and Fennel. There was a time when I didn't want to eat halibut because I had soooo much of it. Many many moons ago, the Mister was on a chartered fishing trip in Alaska where he caught so much halibut that he split up his catch between his parents, some of his siblings and us. We had halibut in the freezer for what seems like years!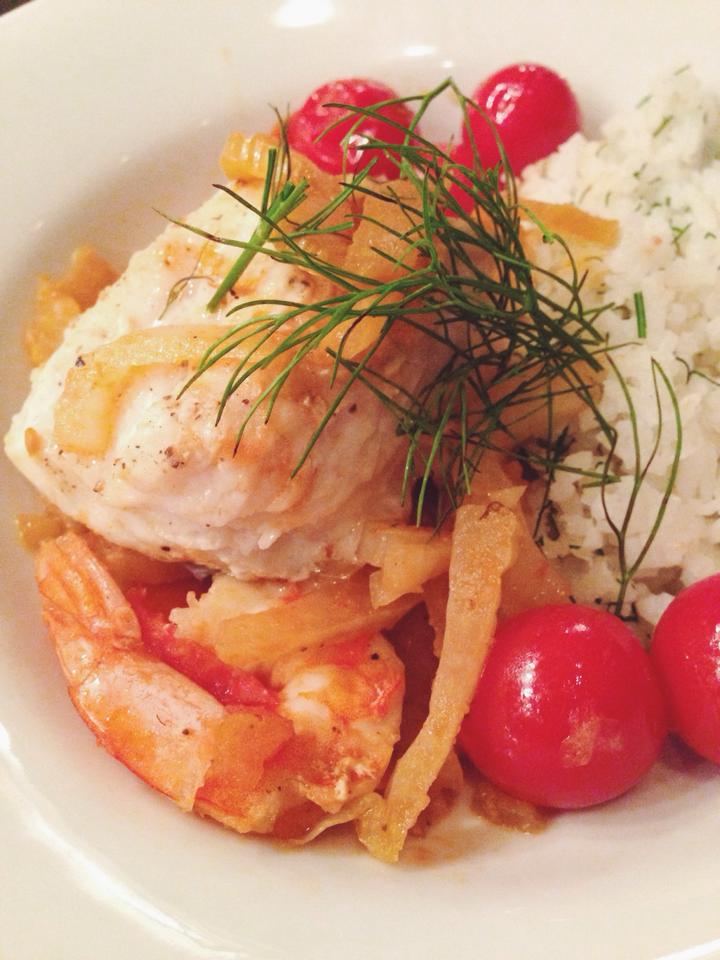 Since I didn't want to have as much halibut, I reduced the portion of the fish and added in shrimp. I also had cherry tomatoes that I wanted to finish so I added them into the recipe as well. I didn't have couscous so I made jasmine rice mixed with some of the fennel fronds.
One of the nights it was cold and rainy and only comfort food would do so Martha Stewart's recipe for Chicken and Dumplings made an appearance. I didn't want a lot of leftovers for the chicken, so I used 2 chicken breasts but made the same amount for the sauce and dumplings.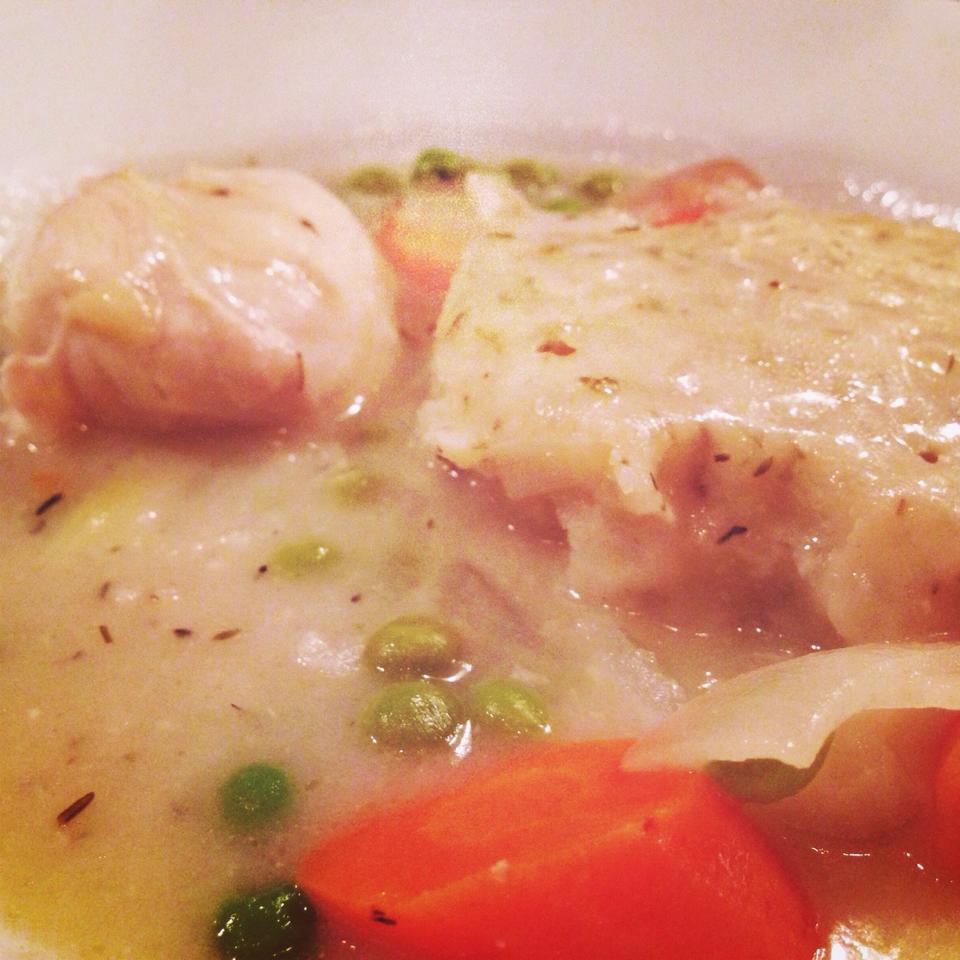 This is definitely a Maison Awesome favorite and it didn't take me long to pull it together. My favorite part is the sauce and to spice it up, I like to add Tabasco once I plate my portion.
You will find that I like almost all things Martha Stewart (there was a time when I worked at the DNC and when my colleagues called me the Asian Martha Stewart because I would bring in food for lunch that I had made earlier and that was enough for them to made the similarity?). So this next recipe choice is probably going to bring some questions like why didn't I go to a more ethnic resource? Can we really trust a Westerner to make authentic ethnic food? My answer is taste test it yourself and see if you think you can add your own twist. I do so much better in the European areas (French, Italian, German, Spanish) than when I attempt Asian cuisine so hook me up with some of your auntie's/mama's/tita's recipes and broaden my Asian cooking horizon! Here is Martha Stewart's take on Curried Chicken with Coconut Rice along with my version of a curried cauliflower, green beans + chickpeas side dish.
The side dish was actually inspired by 2 recipes, one by Epicurious called Curried Cauliflower + Chickpea Stew and the other by Tyler Florence called Curried Cauliflower w Chickpeas + Tomatoes. I fooled around with the ingredients and came up with my concoction. The flavoring was a little too bright but I've enjoyed it alone without any of the meat. I may not repeat this for the Mister so this might be on the menu for only me in the future.
Alrighty folks, thoughts? comments? Let me know what you're eating!!
Cheers!
MXM