I think all of my friends know how much I adore Fiola and although I've been to Casa Luca once, (you can read about that excursion here) it's on my list for more family style dining when I get the time to make it over there.
When I heard that Fabio Trabocchi was planning on taking on another restaurant at the Georgetown waterfront, I knew that it would be one of a handful of places that would lure me to that part of town. The other place that I greatly enjoy is Capella Georgetown (I really should jot down my notes on another posting!).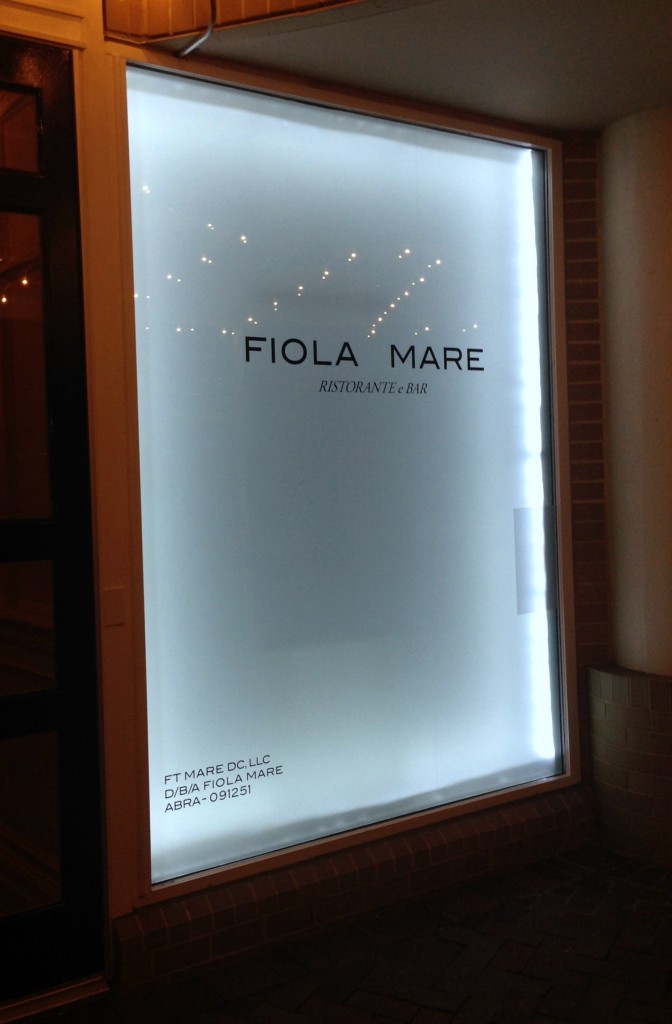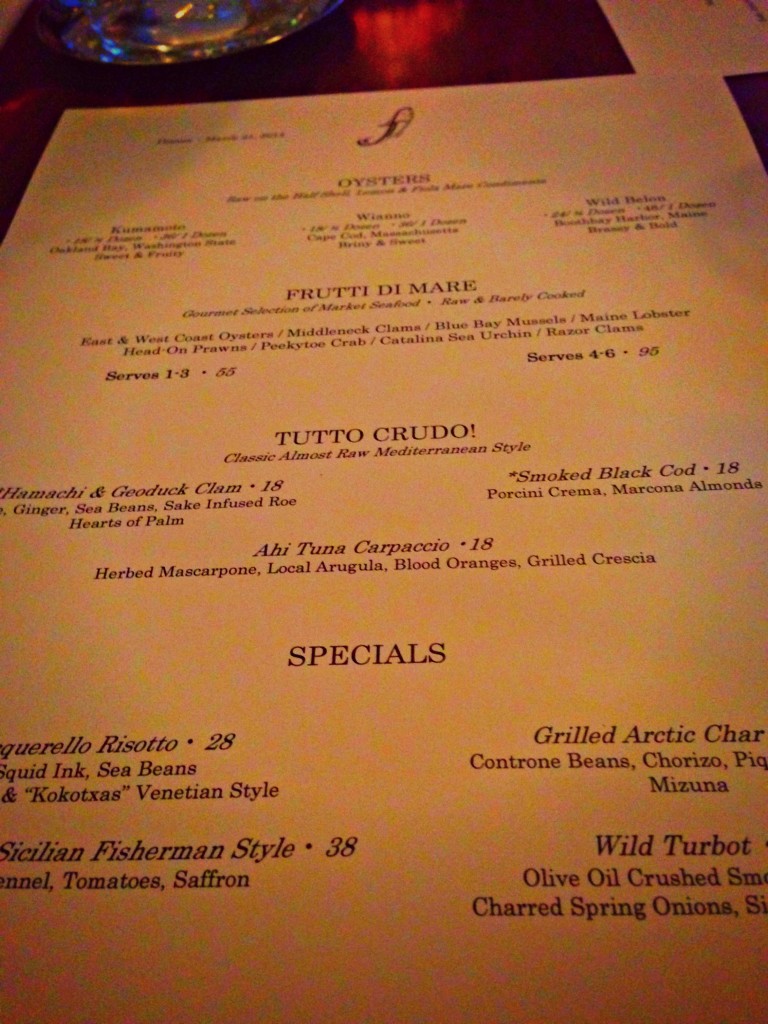 I've been fortunate to have gone to Fiola Mare twice now, once for dinner with friends and this past Sunday for brunch for a family celebration.
Everything (as usual) was delicious and everyone (as usual) was welcoming. Can't wait to make this a part of my usual stops. Thank you Maria and Fabio for being such delightful hosts.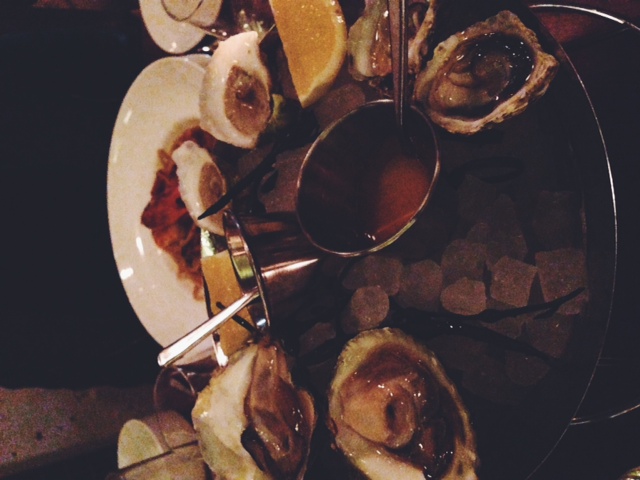 Complimentary platter of oysters that were so delicious! I like the taste of the brine of the oysters so I'm a purist. I generally don't add any accoutrements (maybe a squeeze of lemon).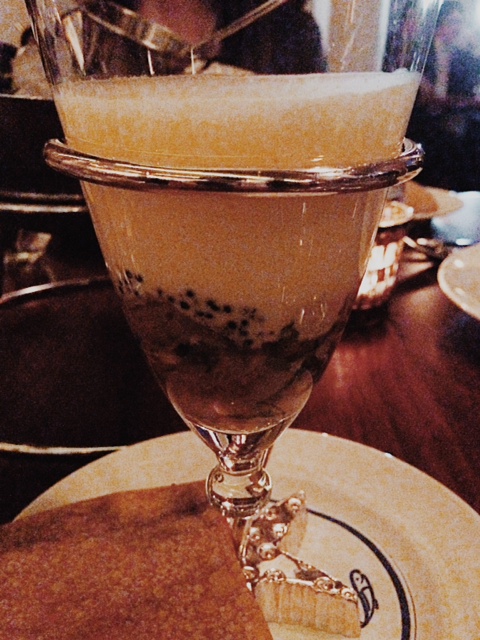 My oyster and caviar appetizer. A fun way to eat these 2 ingredients together. I had been watching "Match Point" and Emily Mortimer's character orders caviar while out dining in a scene and having caviar was stuck in my head.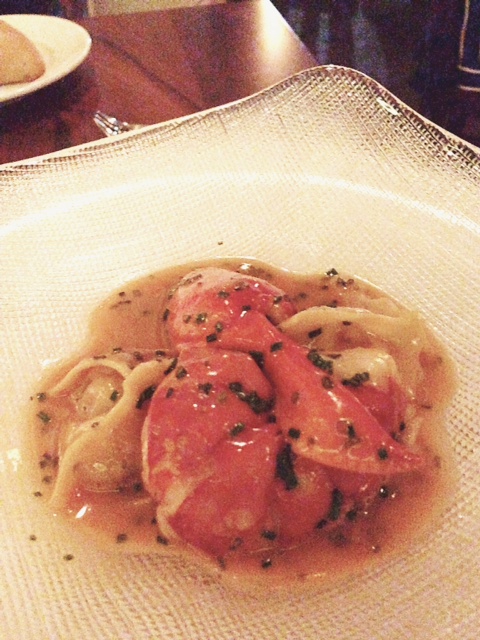 One of my all time favorites while eating at Fiola. You can order this pasta in both half and whole portions so it allows you to indulge or REALLY indulge.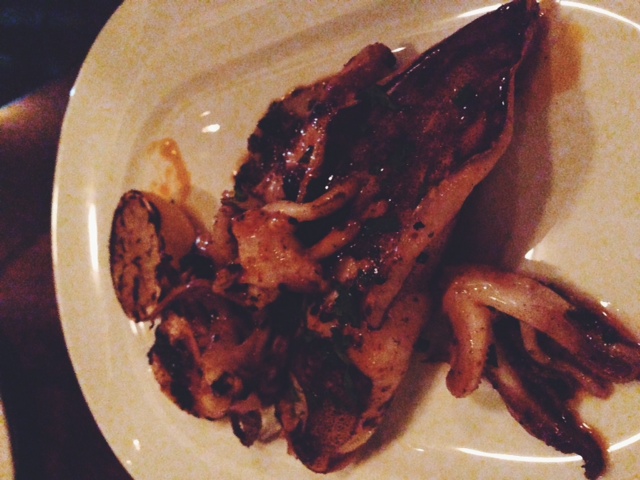 Simply grilled octopus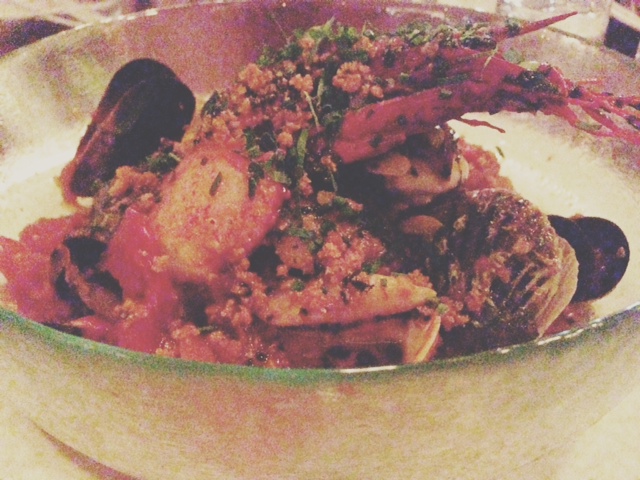 I've always enjoyed the San Francisco dish, cioppino and this Sicilian fisherman's stew was very flavorful. I'm one of the crazies who like to eat the shrimp heads and after years of "hiding", I've learned to eat them with a fork and knife without anyone noticing. I get why people would be a little affected by it – LOL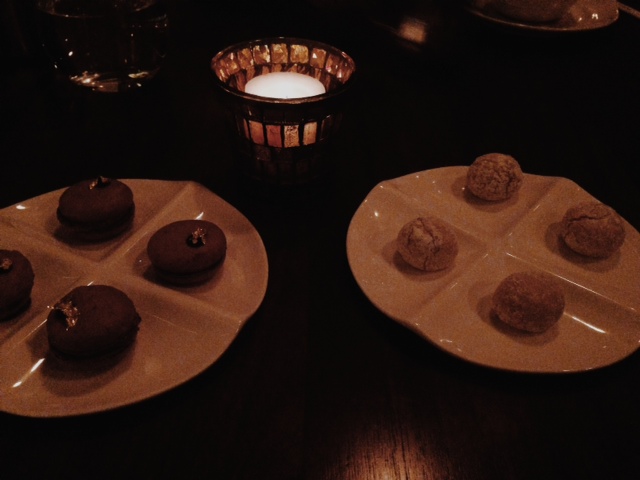 We were a party of four and we managed to order a variety of desserts, but I really liked the macarons the best.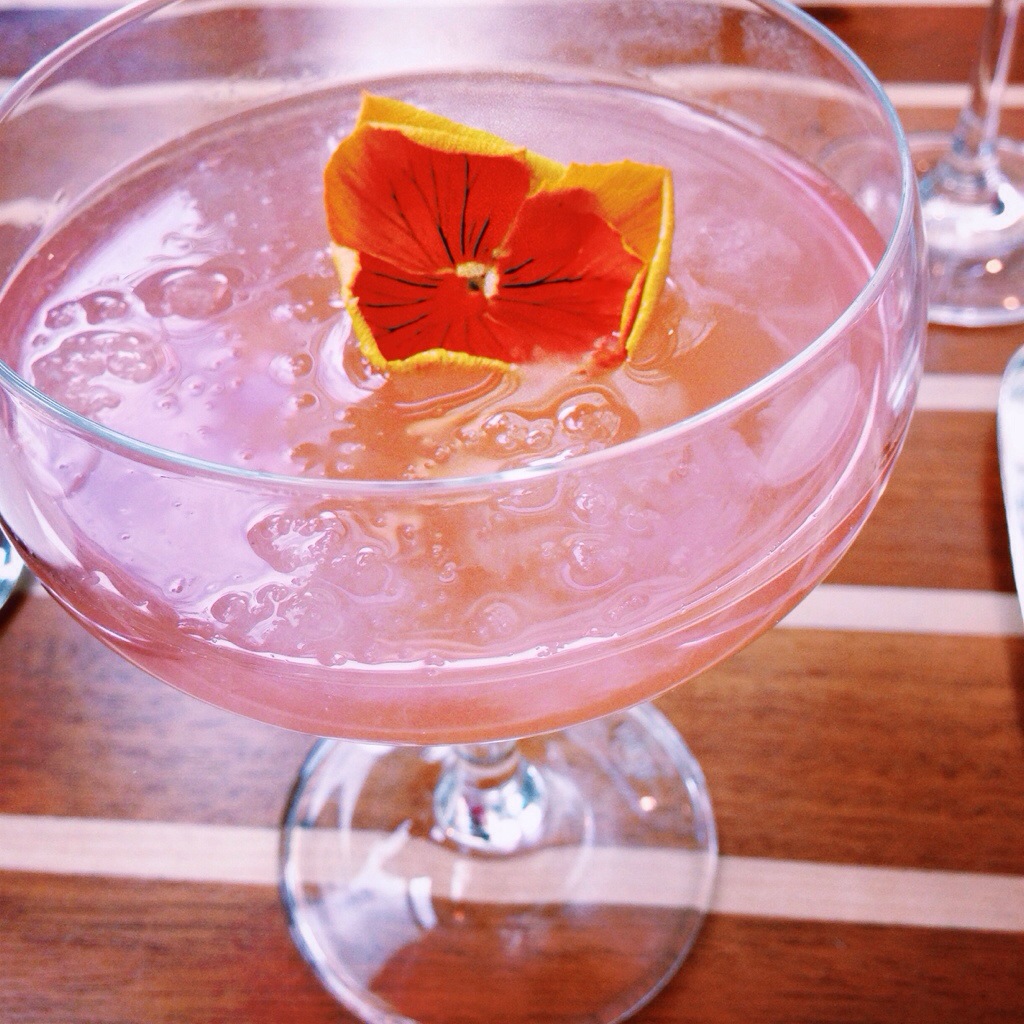 Le Crima Rose cocktail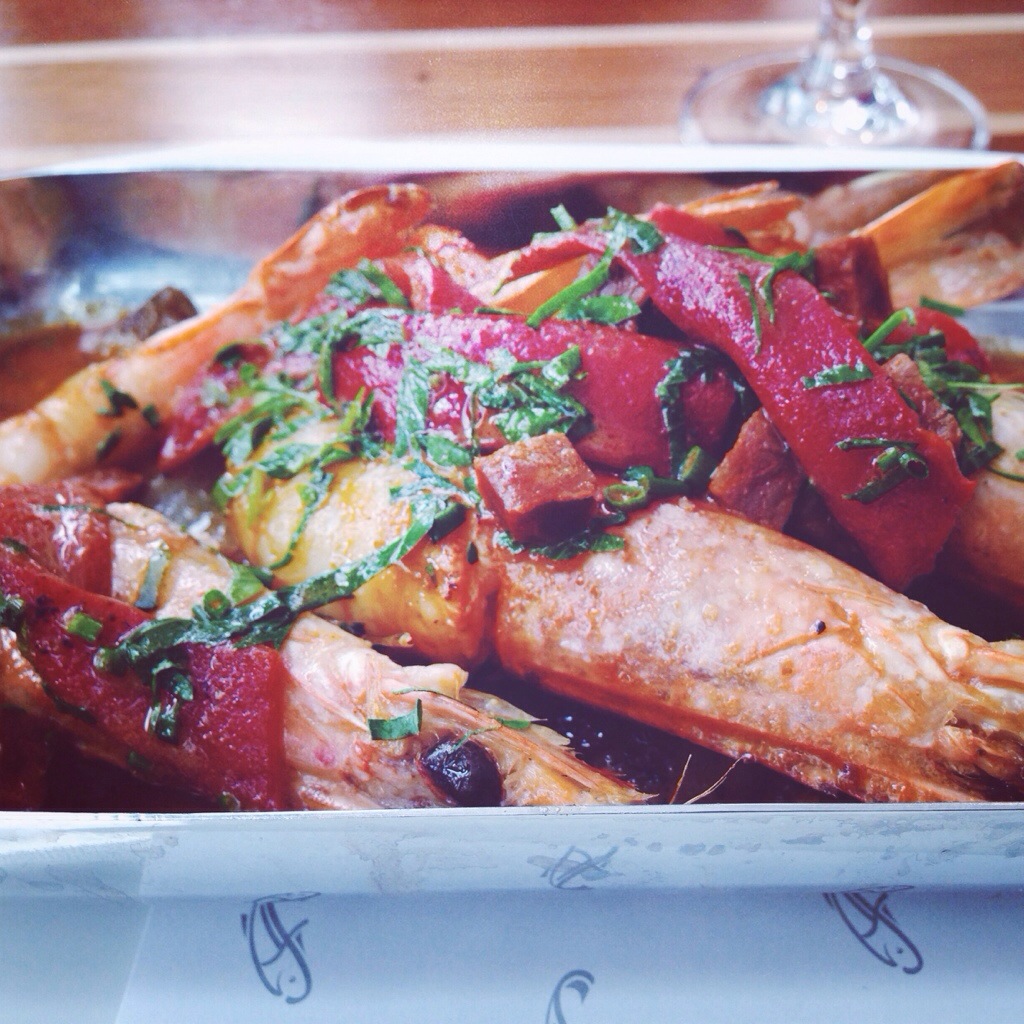 Shrimp and Grits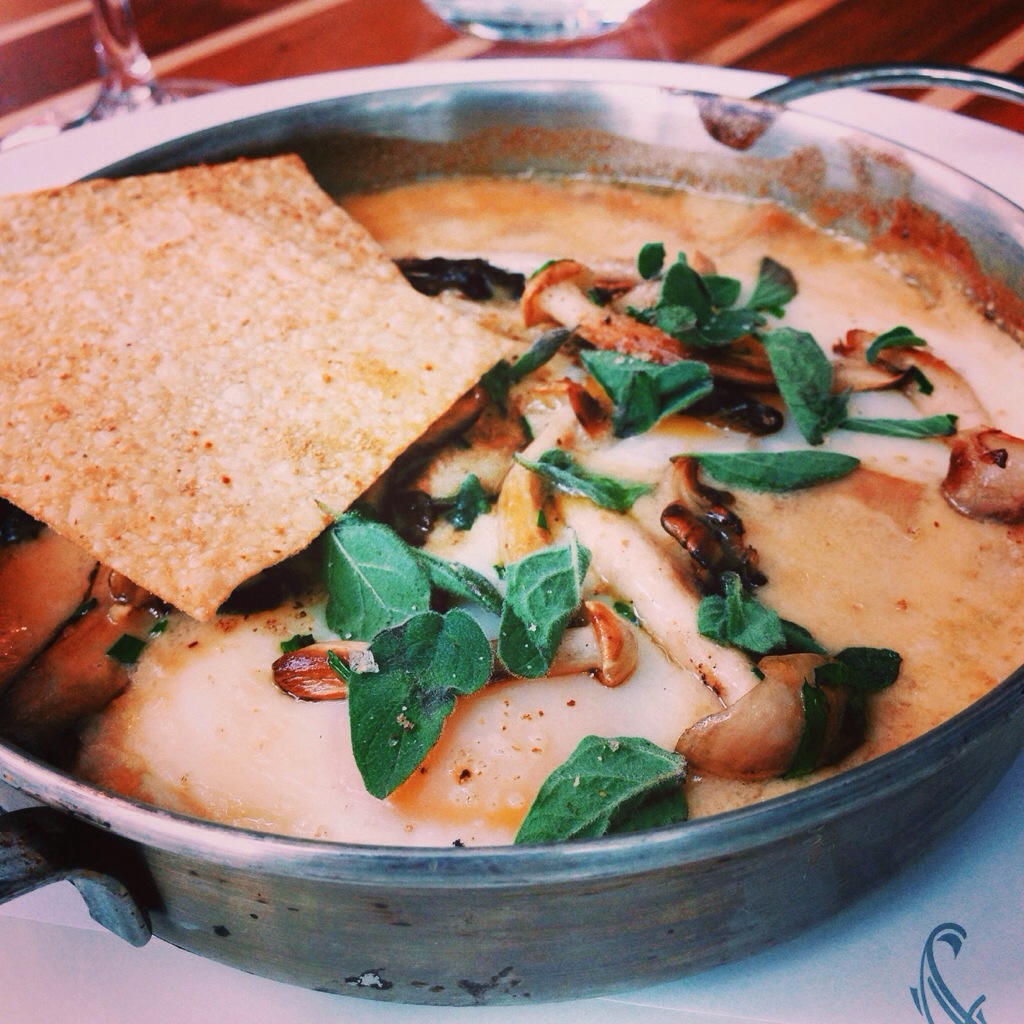 Baked Eggs with Mushrooms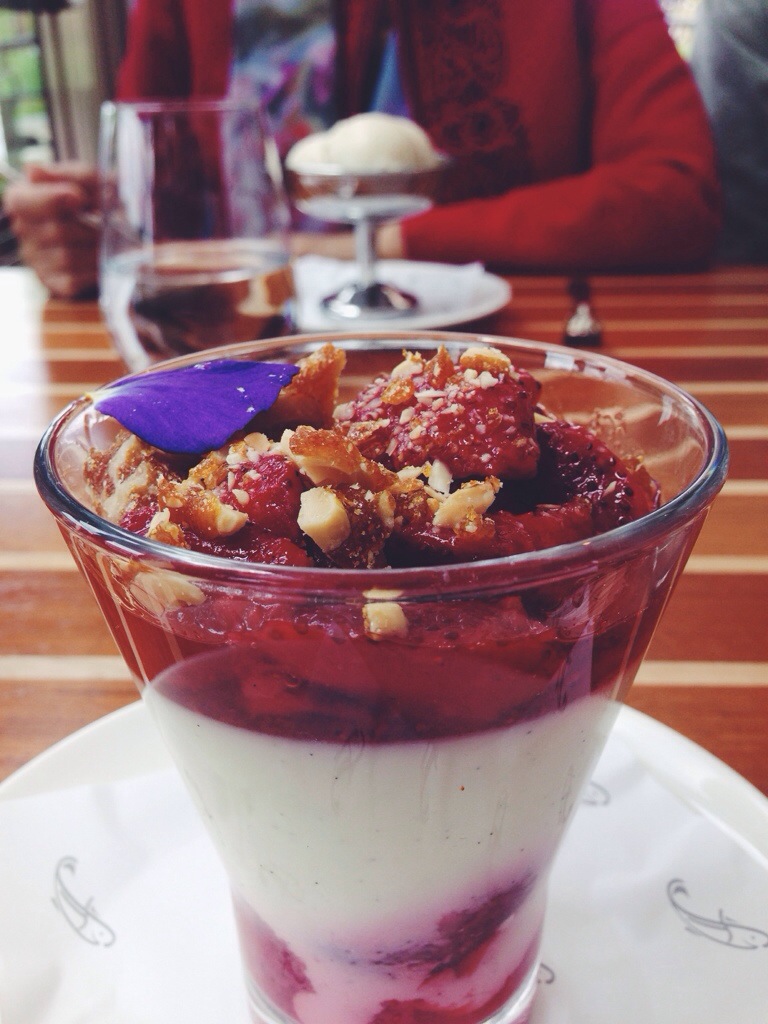 How do you NOT have some dolci on a Sunday? Panna Cotta topped with strawberries & almonds along with scoops of vanilla gelato
The waterfront atmosphere isn't overly crowded and the indoor window seating allows diners to feel like they're outside without braving the elements. I can see Fiola Mare having a great Summer season!
Cheers!
MXM
Fiola Mare
3050 K St. NW #101 (entrance at 31st and waterfront)
Washington, DC 20007
(202) 628-0065