First Quarter 2014 Catch-Up
WOW – I can't believe that we're heading into the end of the quarter of 2014! I can only describe this winter in the mid-Atlantic as bone chilling. So cold that in January the Mister and I decided at the spur of the moment to hit up Hawaii in February. So with less than a month's notice, we high tailed it out of freezing cold DC and made our way to paradise. It was a quick trip, Wednesday afternoon arrival and Sunday night departure but it was well worth the time sitting on the plane.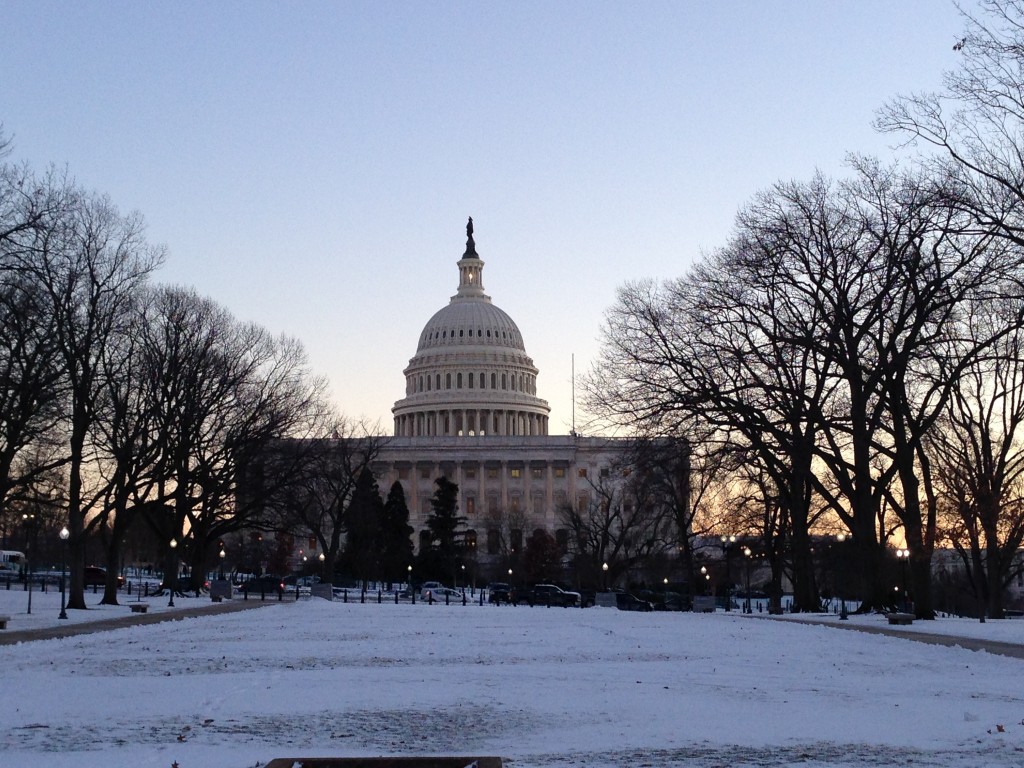 The beginning of the year is always busy because it's also Mardi Gras and Lunar New Year so lots of reason to continue the Holiday spirit. This is Aurnia getting ready for the dragon dance. You can tell she's super excited!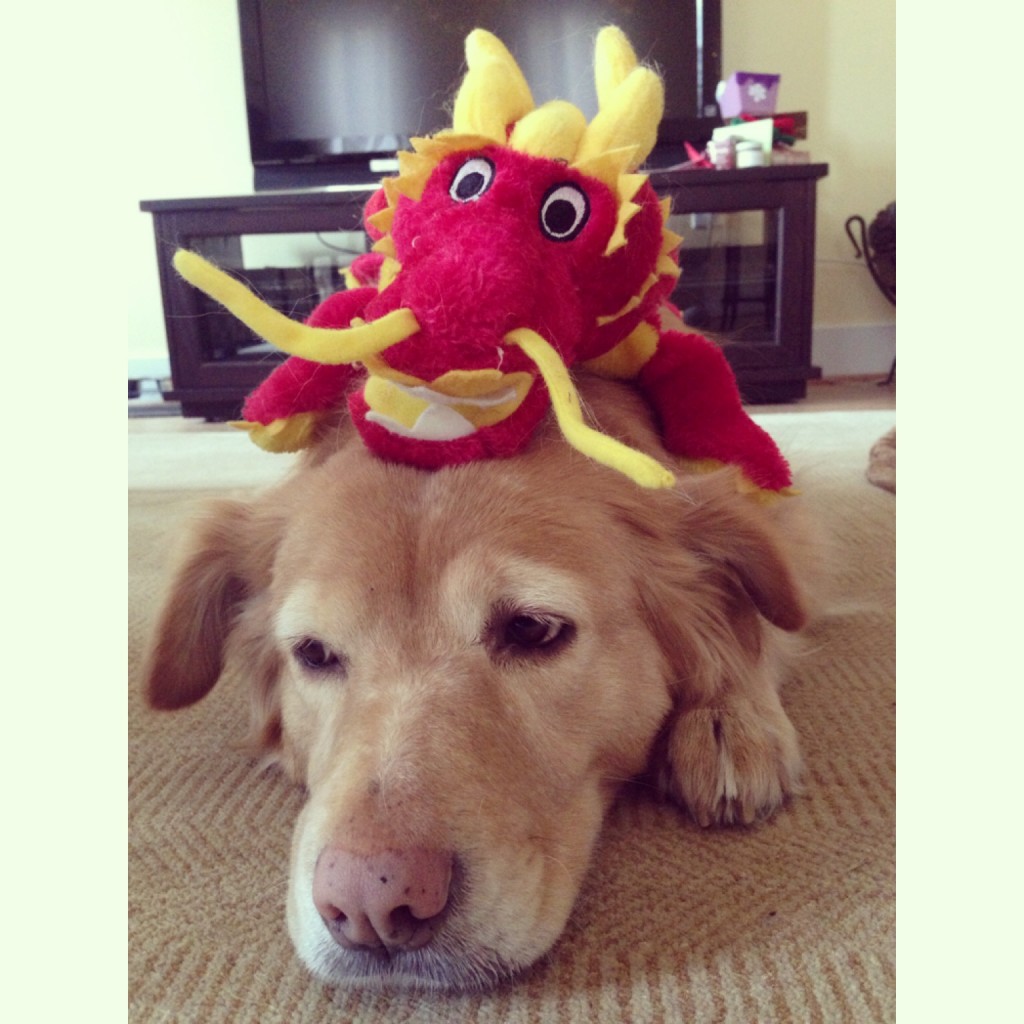 Here's a snippet of my family's Lunar New Year (Tet) celebration. My family is kind enough to host my friends so I usually bring about 10 others to the Maryland 'burbs to celebrate with food and traditional Vietnamese games aka gambling. We're high rollers because we're betting with quarters!! If you want to see the other delicious food pictures, check it out over at Instagram @madalenemielke
The Mister and I later took my mom and her husband to Hawaii to celebrate my mom's birthday and since work doesn't stop during an election year, I continued to get up at 5am Hawaii time (+5 time difference for those on the East coast prior to DST) to work and to enjoy the morning light.
Before we even headed out the door, I was already prepared with what I was going to eat for meals on our short trip (seriously, I had an excel spreadsheet on my personal dropbox!). The last time we were there, the Mister was a little concerned with our eating schedule (full on meals every 3-4 hours) so he wanted to make sure that we had enough time in between meals. You can never eat enough food in Hawaii!!
A friend suggested a sushi restaurant (Sushi Sasabune) that I missed the last time I was in Hawaii so that was first on my list for lunch. AH-MAZ-ING!!!! 13 courses of deliciousness. If you want to see the rest of the courses, visit my Instagram @madalenemielke. If you plan on going, they ONLY take rezzies for lunch and no walk-ins. You're paying for quality so be prepared to spend some coin. They have outposts in CA and NY as well.
My mom is barely 5 feet tall and weighs maybe a little over 100lbs (I'm sure she appreciates that I'm giving her weight to the world here!). She could barely finish her courses and a few hours later we were headed to a luau. When we were done for the day, I asked her if she wanted to join us for lunch the next day and she told me, "No – I'll meet you for dinner because I can't eat anymore after today!".
I'm all for local places and one of my favorite places (Side Street Inn) serves the BEST fried rice. I dream about this rice because it's so good. The kernels are individual and tender and the texture is so delicious. Kim chi and the works with Chinese sausage….I'm getting hungry!!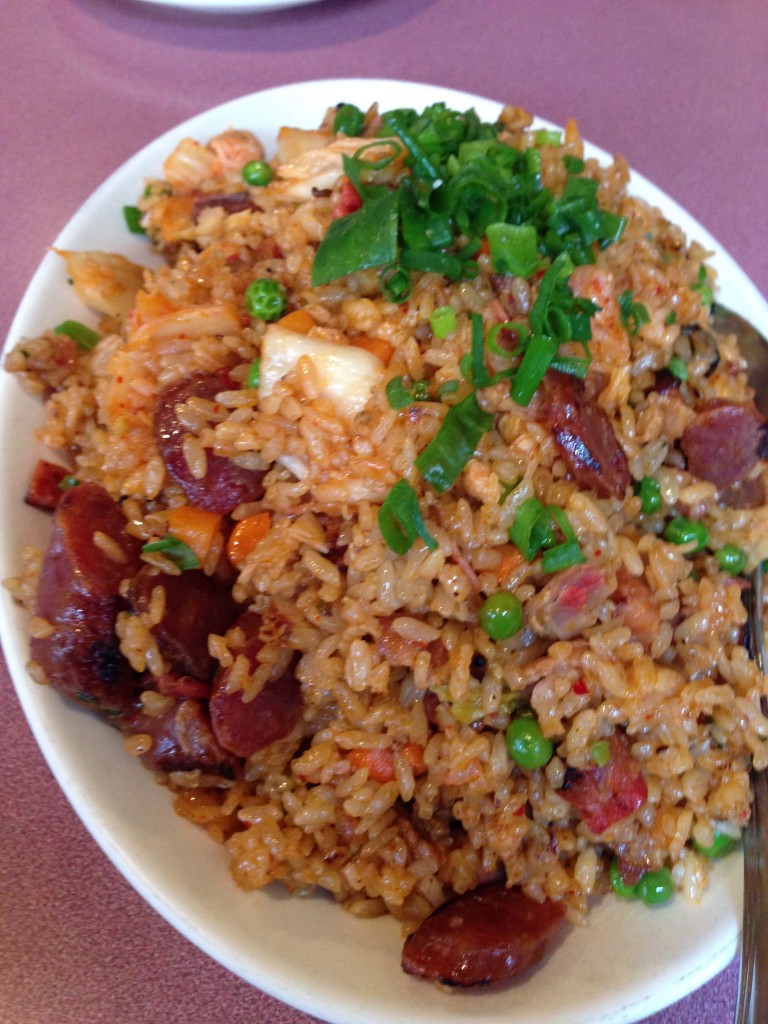 Later that night we took my mom to a restaurant (Alan Wong's) that I had taken the Mister for his birthday 2 years earlier. It also happens to be a place that President Obama frequents when he's on the island. With their wine list on an iPad and their friendly island service, they combine modern and traditional ways to create a spectacular dining experience.
We did manage to find time outside of restaurants (really!!)
I even have proof!
We were headed to the North Shore and took the combination long way and highway so we got beautiful views along the coast. Besides surfing there's more eating (shave ice and food trucks!).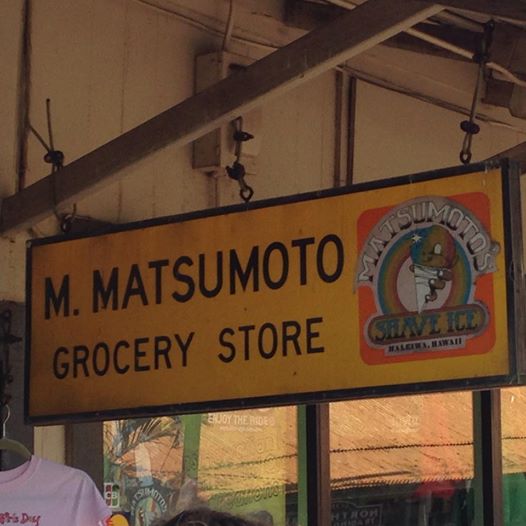 Photo credit to the Mister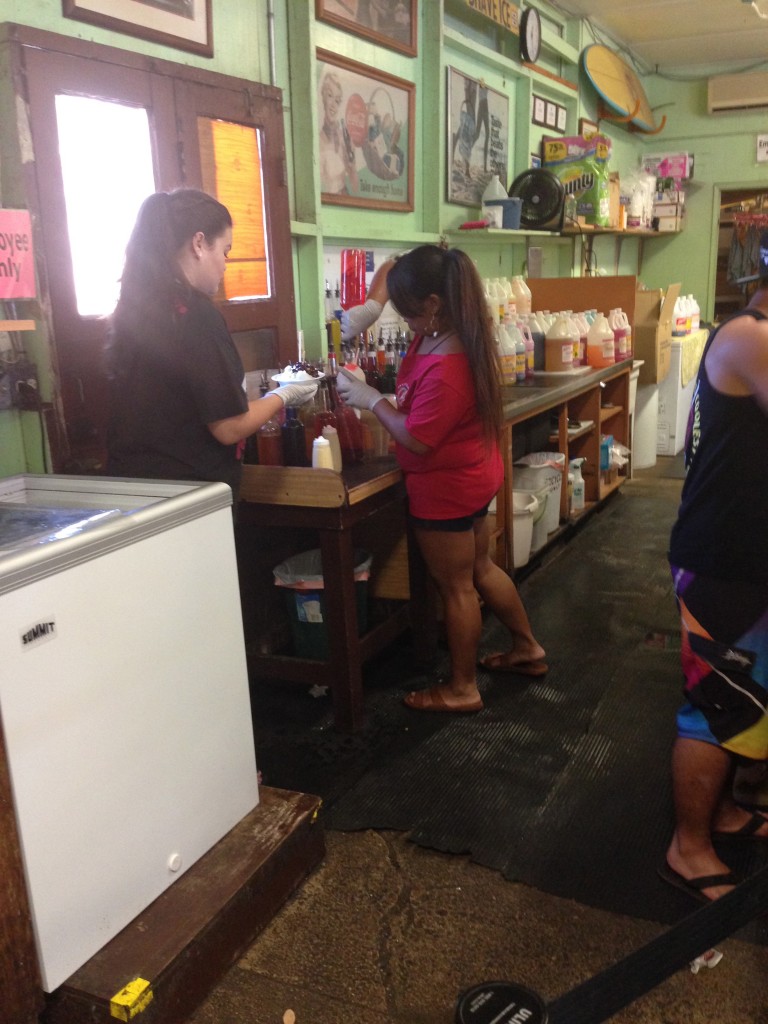 One word for mochi: Bubbies – TRUST – we had it twice!!
We had been to Morimoto's for breakfast a couple of times but this was the 1st time that we were going for dinner. I've always eaten a Japanese style brekkie and dinner was excellent. Fish, shellfish and more fish!
One of my favorite moments while in Hawaii was renting a surfboard with a GoPro – SO.MUCH.FUN.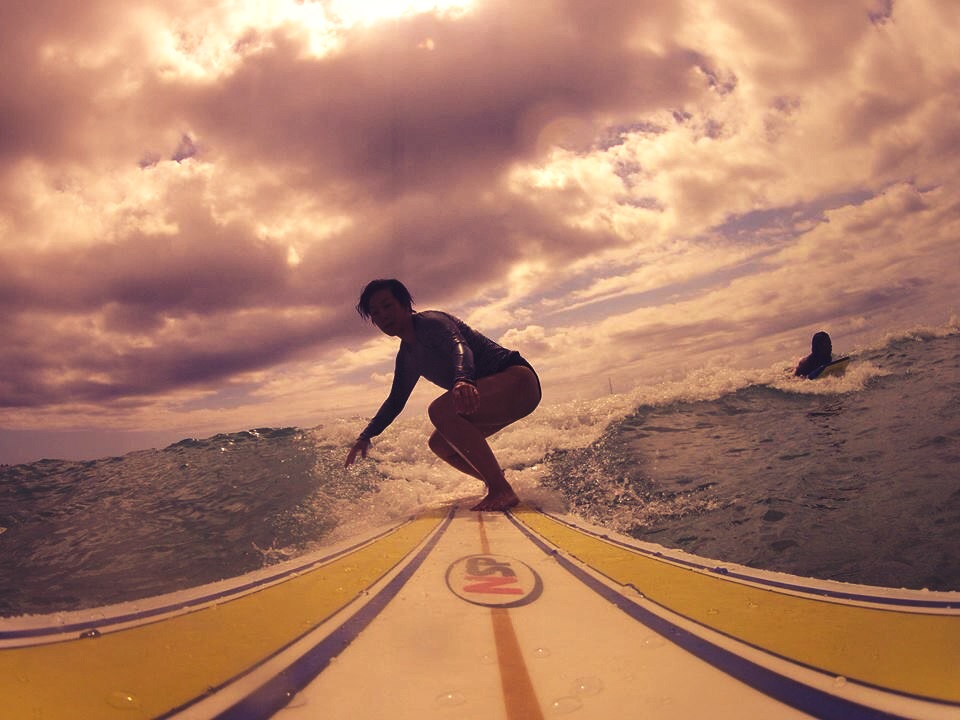 A friend recommended going to Moku to rent my board. They were super friendly and could accommodate my last minute request. I would definitely go back there for my next rental. Check them out and ask for Chris!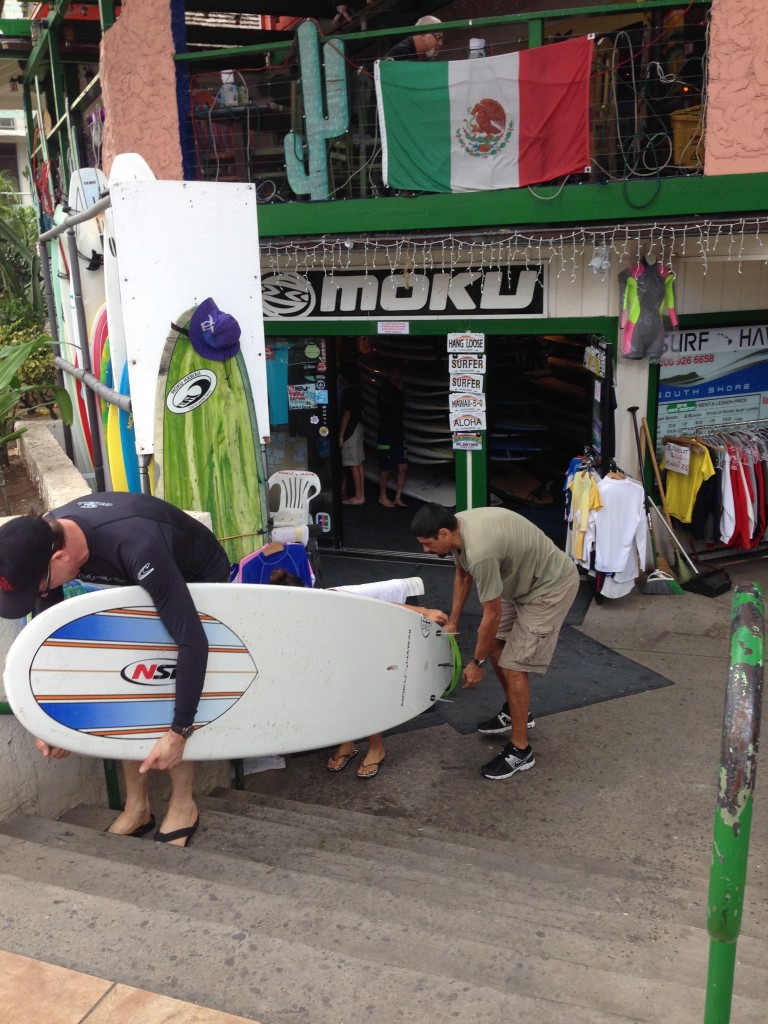 So that was a not so quick catch-up on the 1st quarter. I haven't hit on the new places that I've been to so will get on that for the next post.
I hope everyone is enjoying the start to 2014 – thanks for reading \m/
MXM
Sushi Sasabune
1417 S King St.
Honolulu, HI 96814
(808) 947-3800
Side Street Inn
1225 Hopaka St.
Honolulu, HI 96814
(808) 591-0253
Alan Wong's
1857 S King St.
Honolulu, HI 96826
(808) 949-1939
Matsumoto's
66-087 Kamehameha Hwy
Haleiwa, HI 96712
(808) 637-4827
Bubbie's
1010 University Ave.
Honolulu, HI 96826
(808) 949-8984
Morimoto Waikiki @ the Modern Hotel
1775 Ala Moana Blvd.
Honolulu, HI 96815
(808) 943-5900
Moku
2446 Koa Ave.
Honolulu, HI 96815
(808) 926-6658