Brunching For a Good Cause
My friends and family know that I love them when I cook for them. When I invite people over to my house, I usually make the meals so although I spend a lot of time with caterers for my work events, I hardly use them for my personal events. Every year, I celebrate the holidays with my female friends at a brunch at my home and I ask them to bring a toy for Toys for Tots. It means so much to me that they would take time out of their busy schedules during the holiday season. This year the weather threw us for a loop because it really was a Winter Wonderland style brunch. With snow, sleet and freezing rain, the ladies who braved the conditions were warmly welcomed with a selection of savory and sweet treats.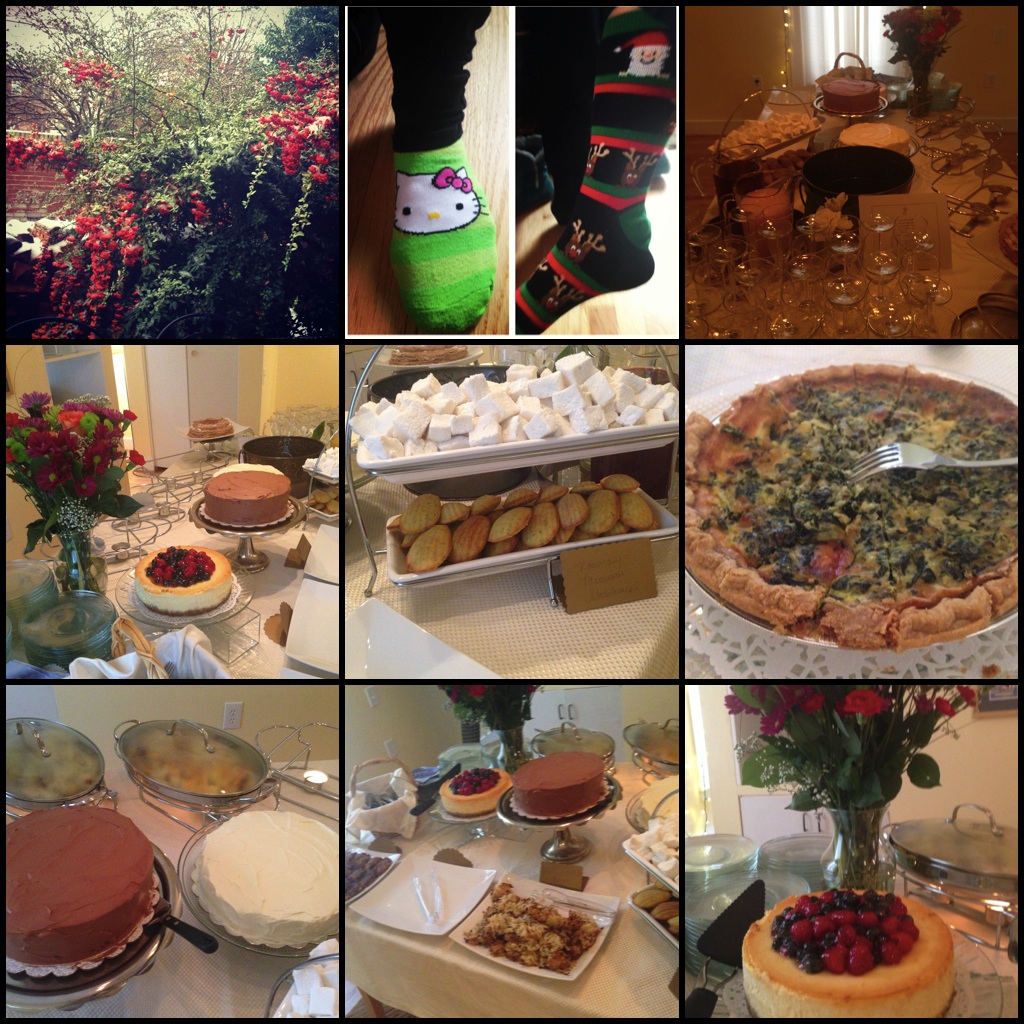 I have a golden rule which I sometimes break (I'm such a rebel!) where I don't make something new without test driving the recipe first. I thew caution to the wind and made a nutella cream crepe cake (I blame Pinterest!) – 22 layers of deliciousness. Luckily for me, my first attempt was pretty good because it was the 1st item to be devoured and it was the most requested recipe at the brunch.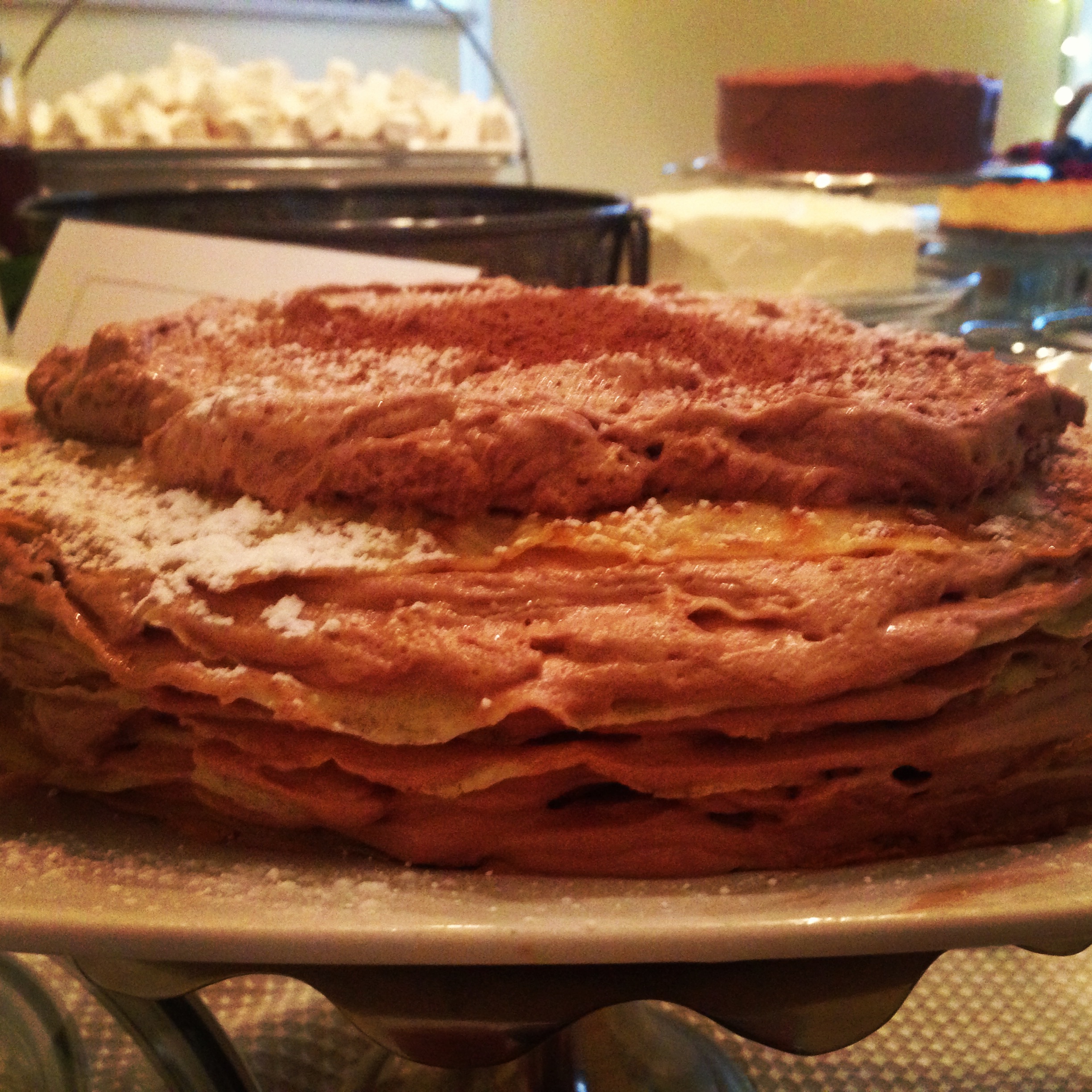 If you've been reading the blog, you'll know that I am a little wild and crazy with the recipes and with this one, I changed the amount of nutella cream made and I didn't want to have the chocolate glaze. It was super easy to make and I had fun flipping my crepes without a spatula (honestly, it was a little thrilling!). So check out the recipe and let me know how your crepe cakes turns out!
Happy Holidays!
MXM