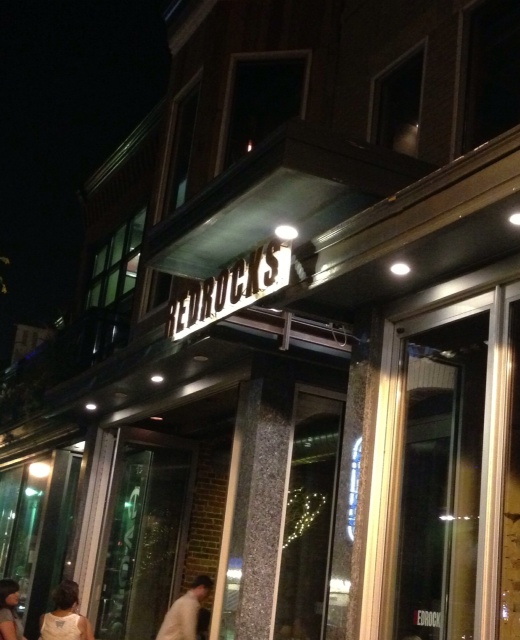 So I've been late to the party which is Red Rocks. They recently opened an outpost near my neighborhood on H Street NE and the Mister and I got there before they had their official opening. Just in that one night, we saw neighbors and folks from other parts of town in for happy hour and dinner. With 2 restaurants in the northern VA area and with this addition, they've got 4 locations to get your pizza on.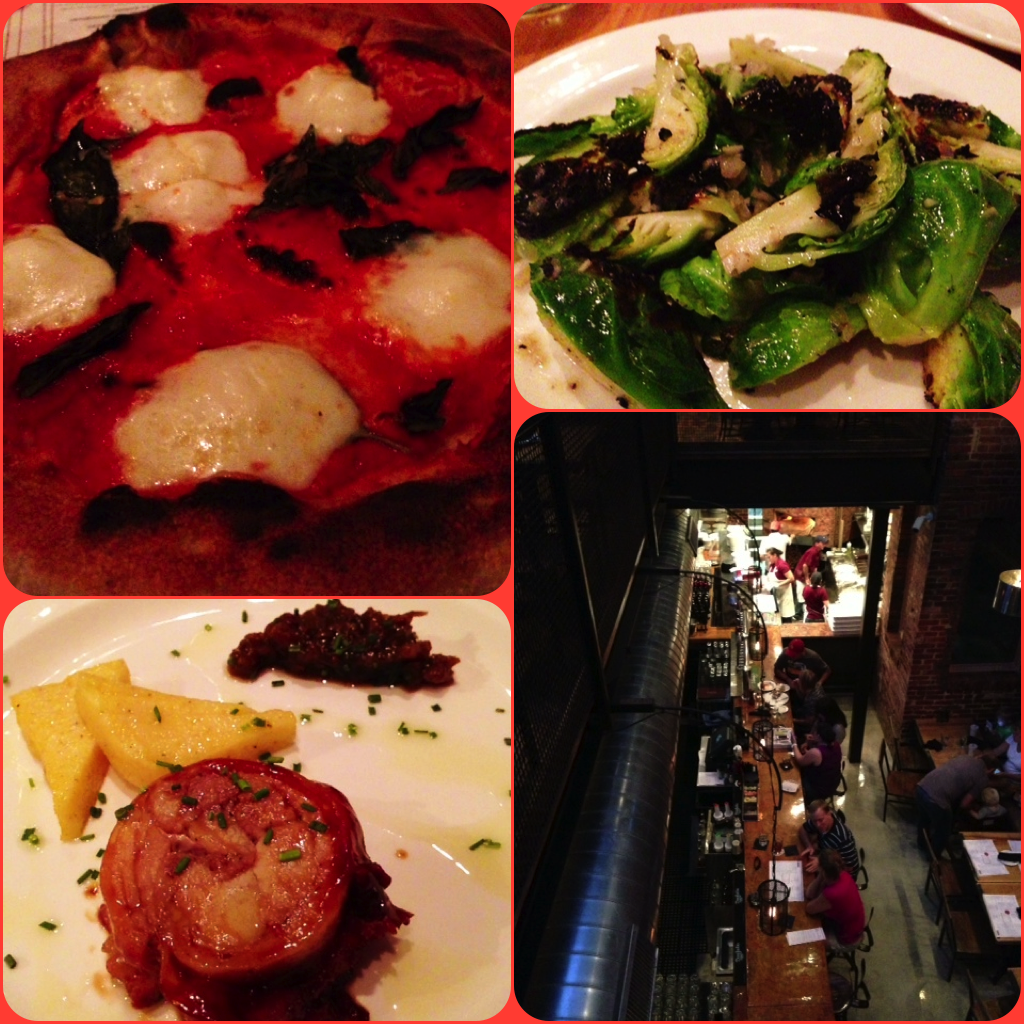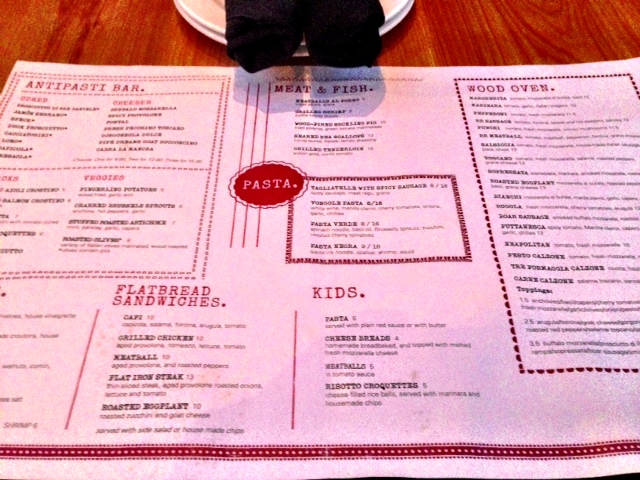 I enjoyed the food and the cocktails. They're reasonably priced, but what really made the space so enjoyable was that we were dining on the 2nd floor where they have a retractable roof!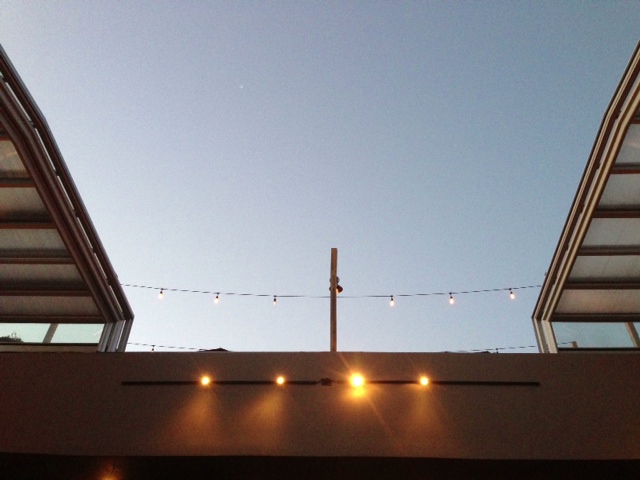 So we got to enjoy the outdoors without really suffering from all of the things that go with it.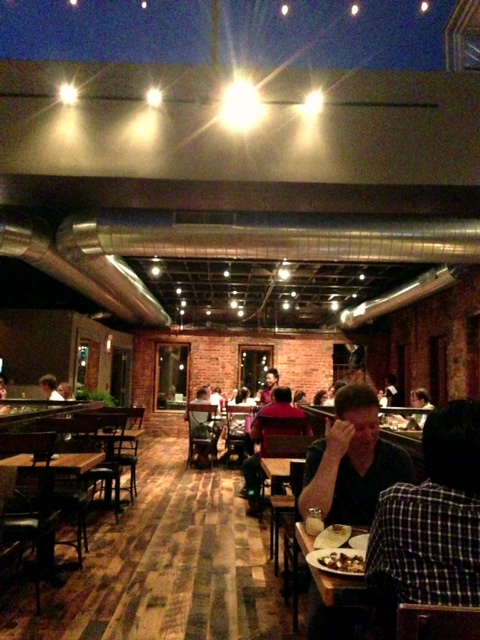 In fact, the top floor also has a roof deck with a beautiful view of the Capitol and the Washington Monument. My iPhone didn't do the photo justice so you'll just have to check it out yourself. I liked the place so much that I went back last week with a friend for happy hour. We sat on the top floor but since she forgot her sunglasses, we sat on the side of the bar that was inside but the other side is on the roof deck so we got the best of both worlds.
It's a fun place and so close that I'm happy to go there again. Ring me if you do!
Cheers!
MXM
Red Rocks H Street
1348 H St. NE
Washington, DC
(202) 621-7300