Summer Hurrah in Vancouver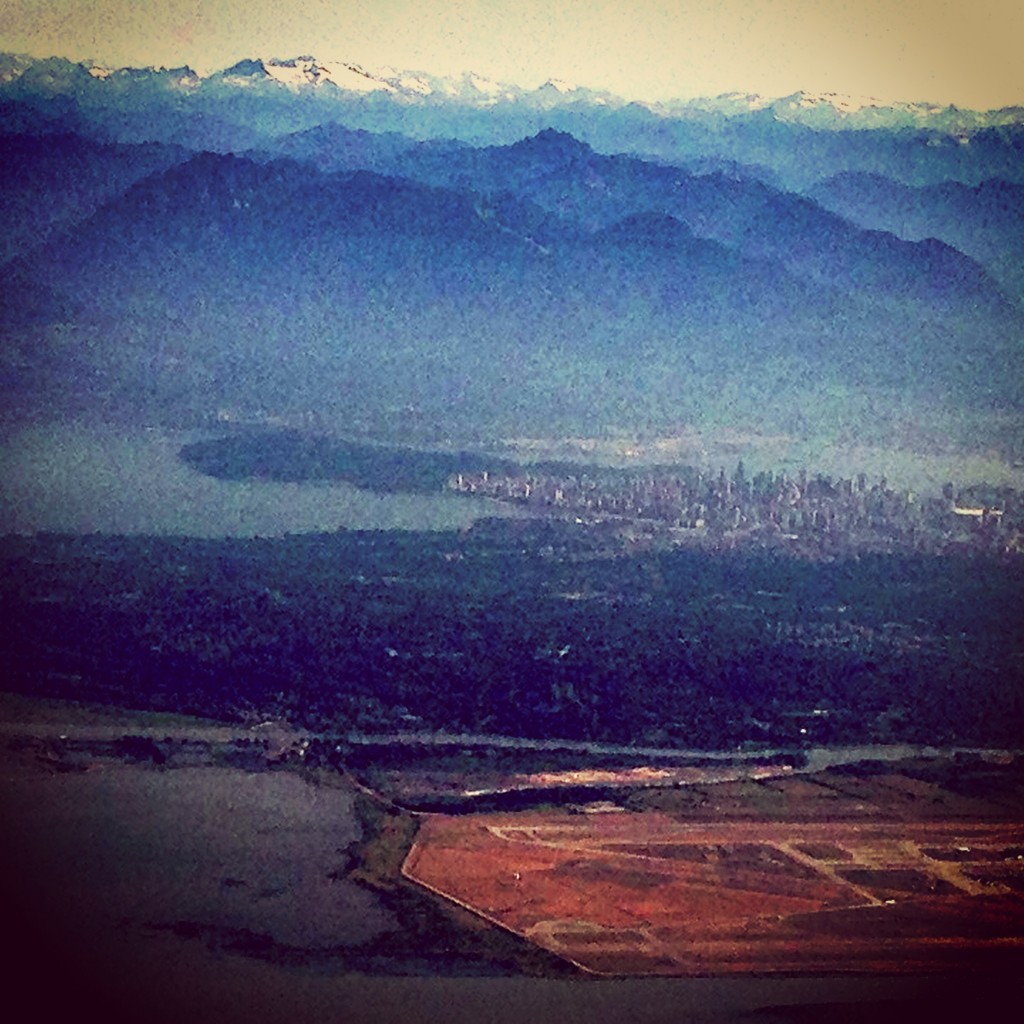 As part of my west coast adventure, I celebrated CT's birthday with her in Vancouver, Canada. It was so much fun and although I'm not an outdoorsy person, I thoroughly enjoyed being on a bike and traipsing throughout the city taking in all the breathtaking views. If you've never been, I highly recommend it and I'm looking forward to taking the Mister there one day. With all of the technological advances upon us (twitter, FB etc), I was able to get a lot of recommendations but what was most surprising was an article that CT found in the Wall Street Journal on places to enjoy while in the city. Who would have thunk? The Wall Street Journal?
Here's the article for your reading pleasure! I follow a blog called Vancityallie and all my female friends like to say that's my girl crush and they're basically right. She has a fantastic life (at least on her blog!) and if anything, she reminds me to have a little more fun in my life. Who wouldn't want to read about a 20 twenty-something Hapa video gamer girl who also crafts, surfs, and snowboards? I'm trying!
We walked around and took in the sights near our AirBnB condo and delighted in all the things that the Granville Public Market had to offer.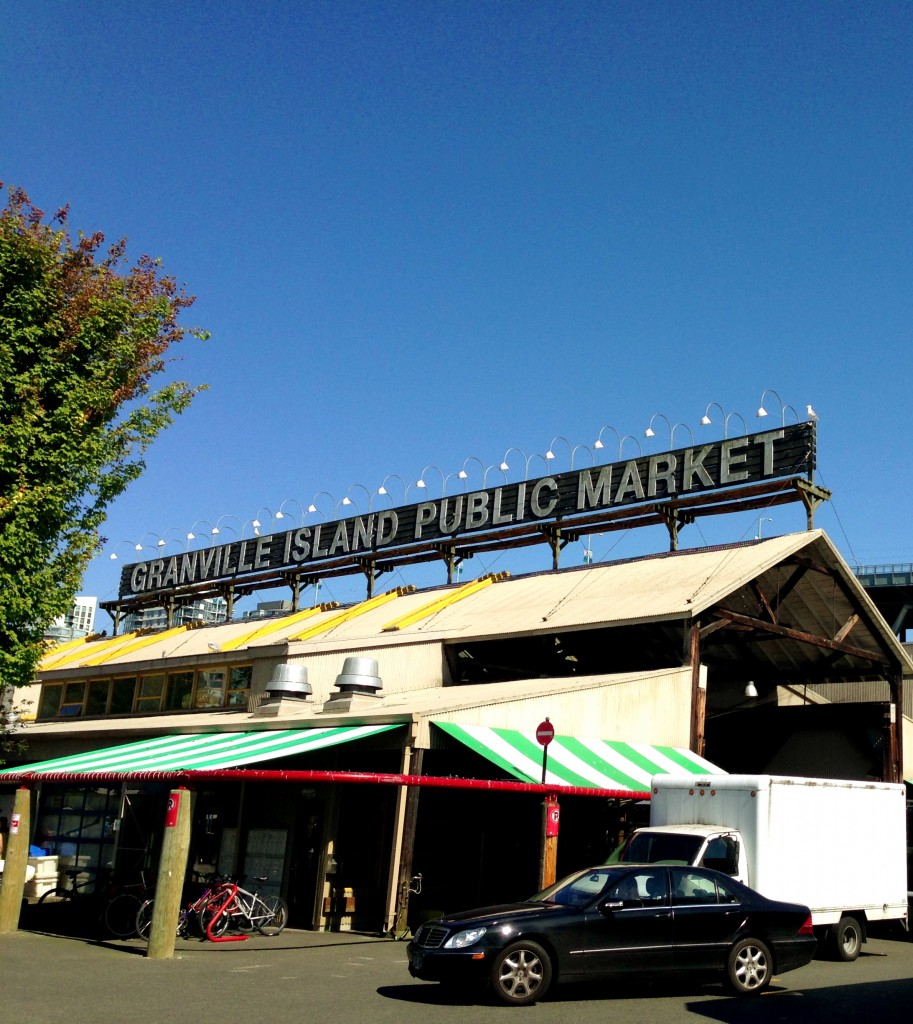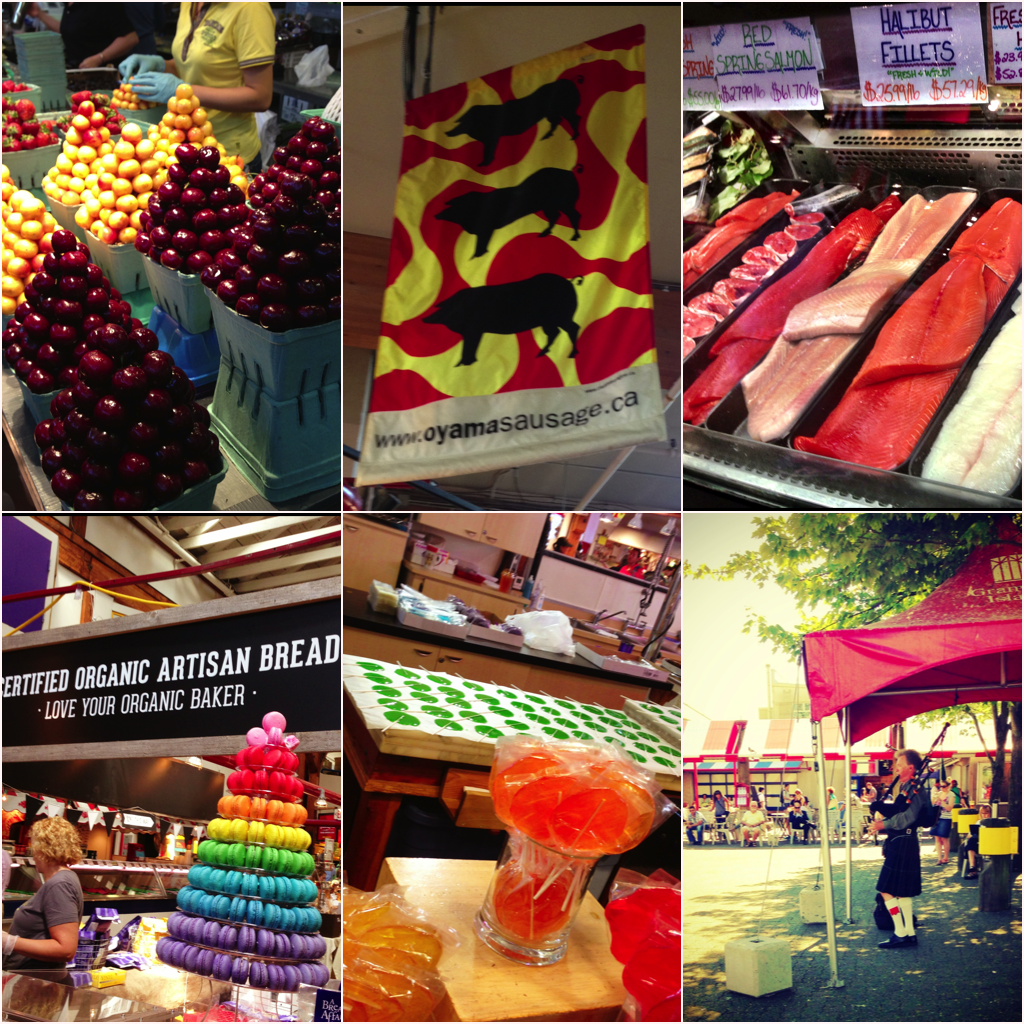 We went when there was such beautiful weather and it was delightful to walk around the city. Later in the evening we went to a really great restaurant by the name of Wildebeest to celebrate CT's birthday. They won Vancouver Magazine's Best New Restaurant and Best New Design for 2013. We had a great view of the open kitchen and had the omakase menu. It was simply delicious.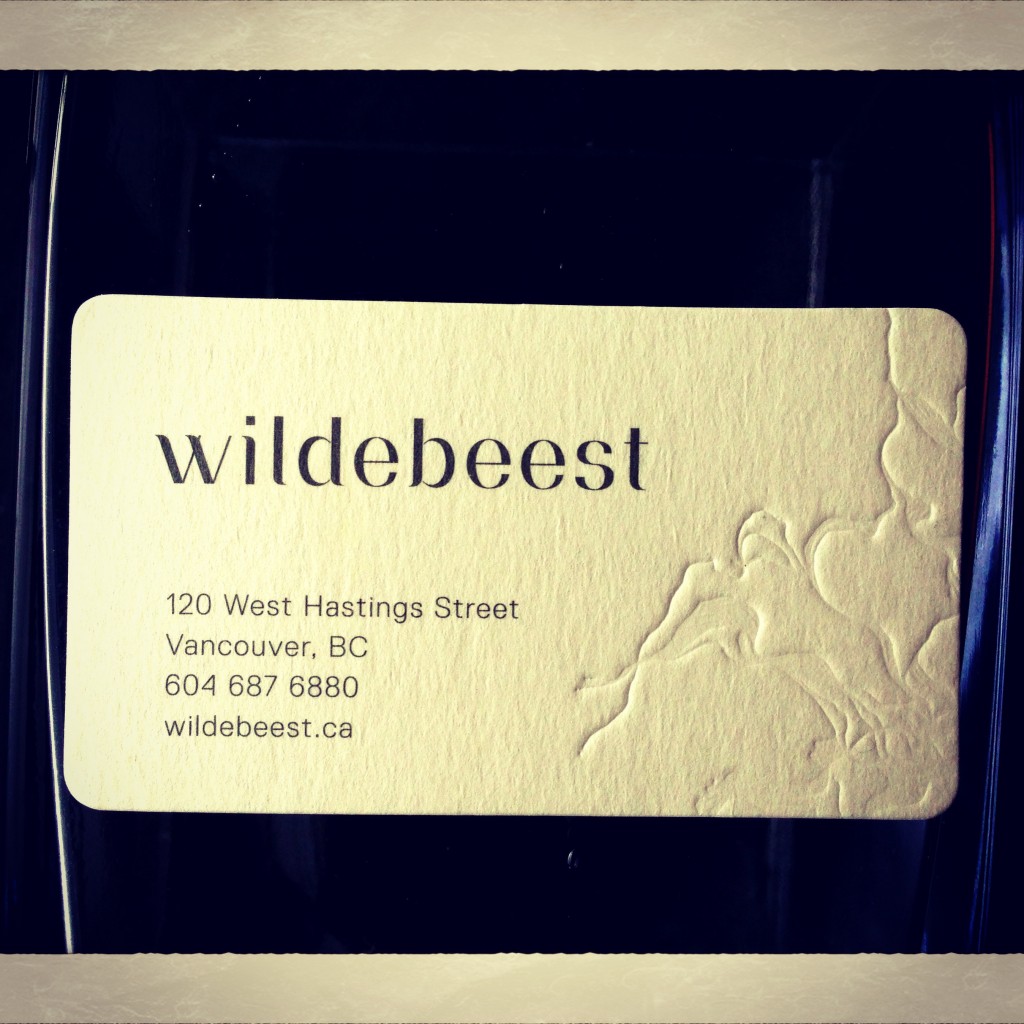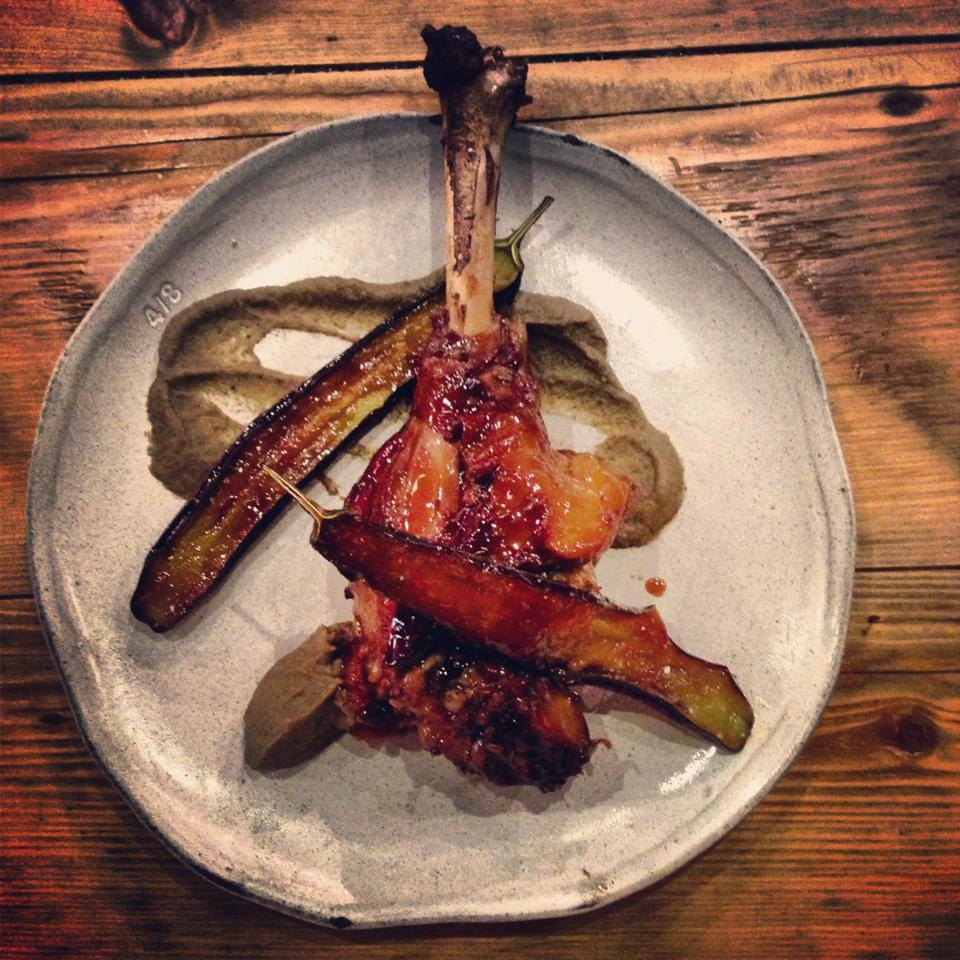 Photo credit: Wildebeest Vancouver @wildebeestyvr instagram (We actually got this dish for part of the omakase and it was a braised lamb shank with eggplant)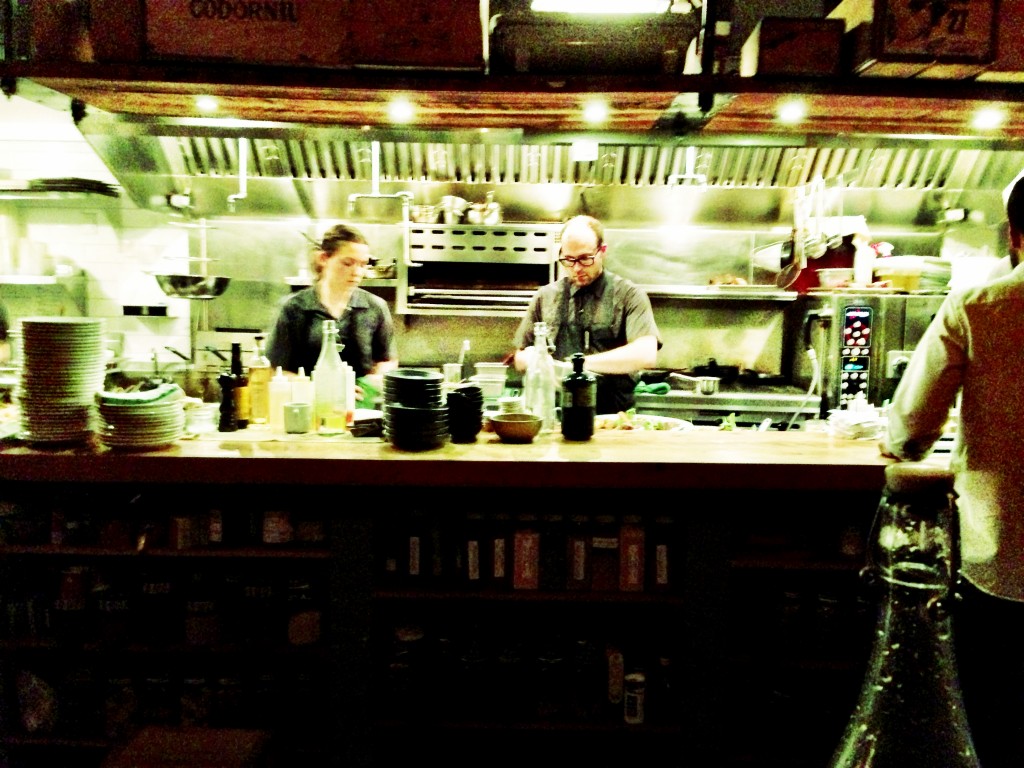 The next day we biked on the ever so friendly bike lanes throughout the city and made our way to Stanley Park. Mind you, I haven't been on a bike actually biking (that's for another story when I was on a bike and a new friend biked me around San Francisco for 13 miles and I didn't need to pedal!) in many many years. We caught terrific views and along the way enjoyed a few bourbon bacon doughnuts and other tasty treats from Cartems Donuterie.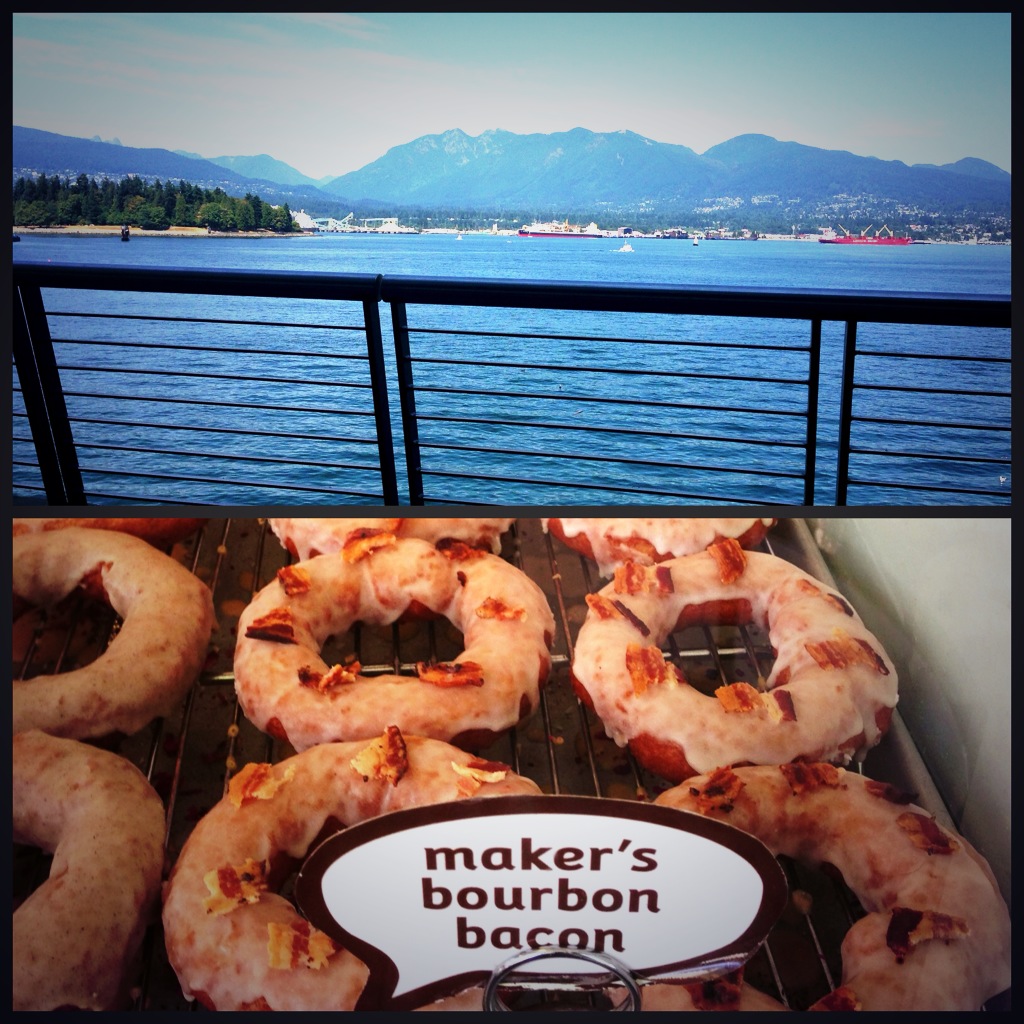 This lovely view is from the Vancouver convention center. There are lovely benches were you can relax and enjoy a doughnut or two 🙂
To get to the donuterie, we had to bike to Chinatown!!! If you've read this blog long enough, you know that I've been to Chinatowns in Paris, Rome, Sydney, and a few other cities in between. So I was really excited to get a look see.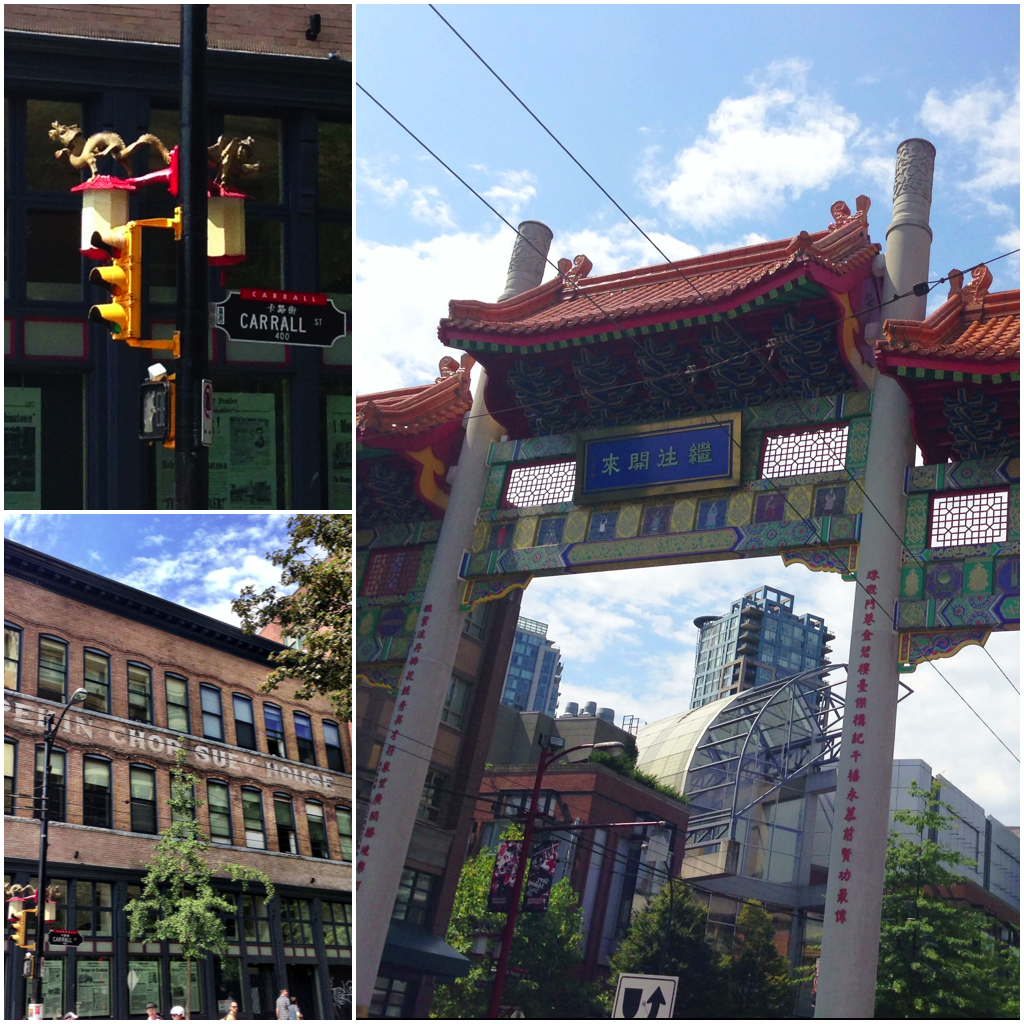 We ended the evening going back to Chinatown for dinner. On that evening they had a street market with performances, vendors who sell food as well as all sorts of trinkets. We went to a restaurant called Bao Bei where they're known for their dumplings. One look inside and I realized that we were in hipster heaven. Just too cool for school!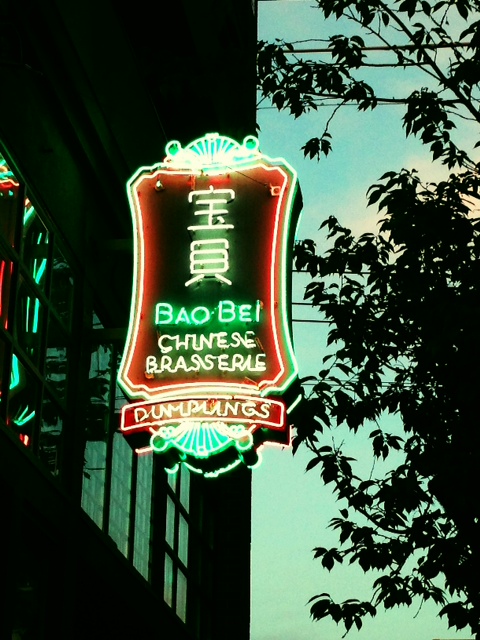 I had such a great time and there were such intriguing moments such as when we stopped at a pub for breakfast and saw this out of the pub's window.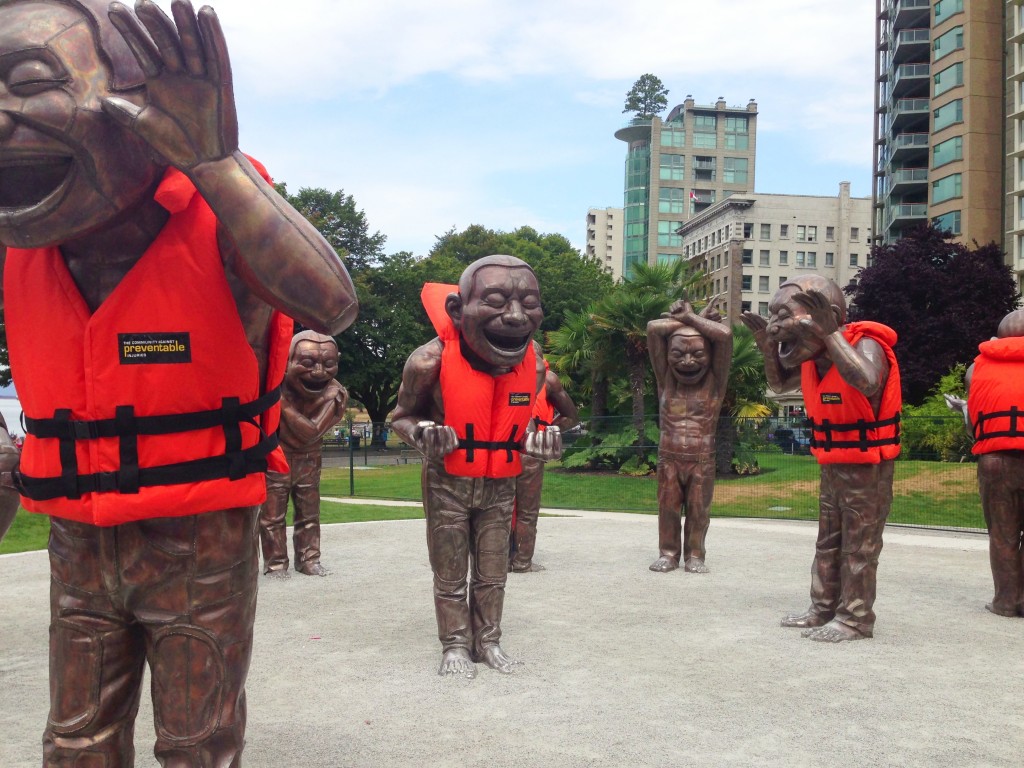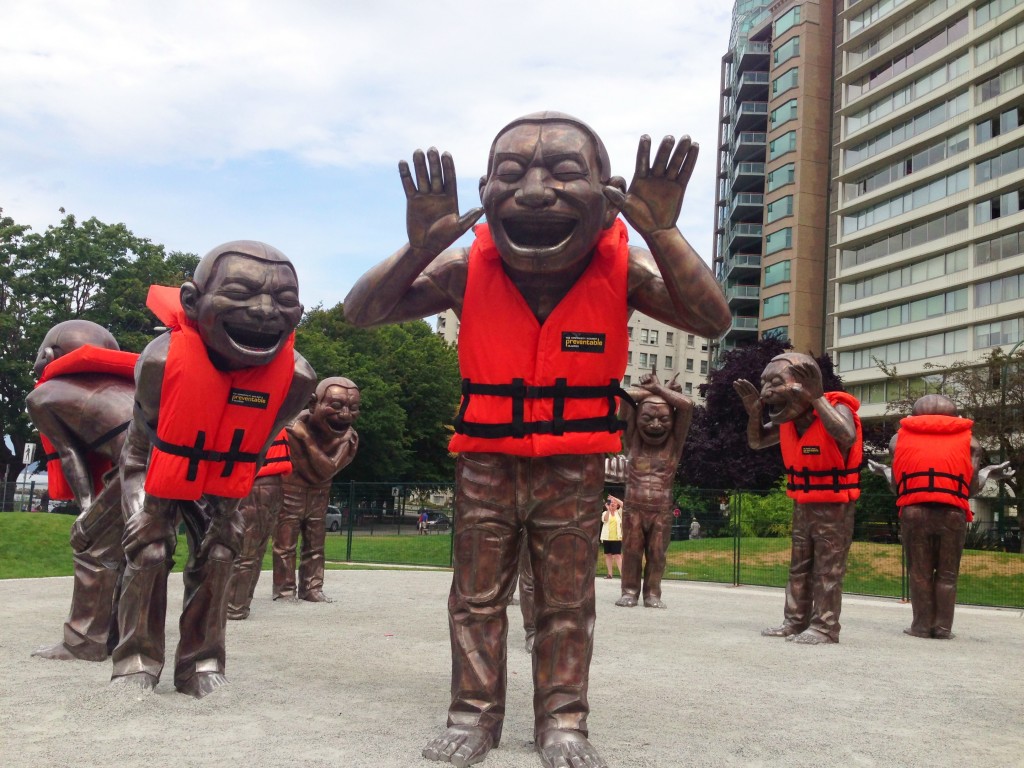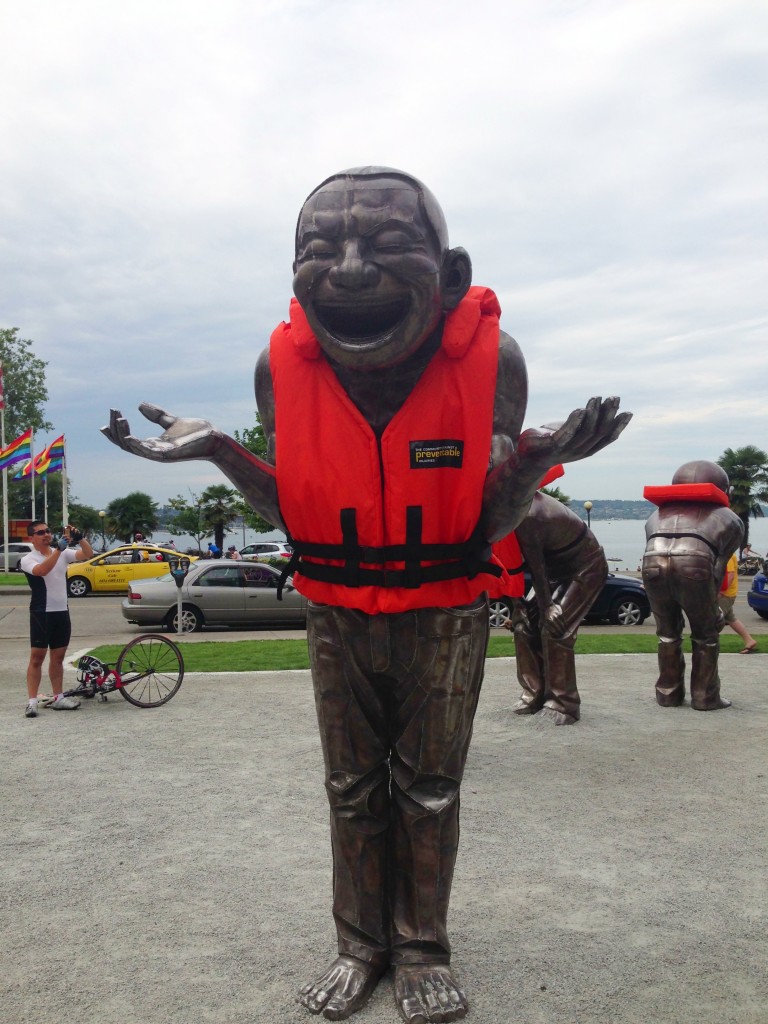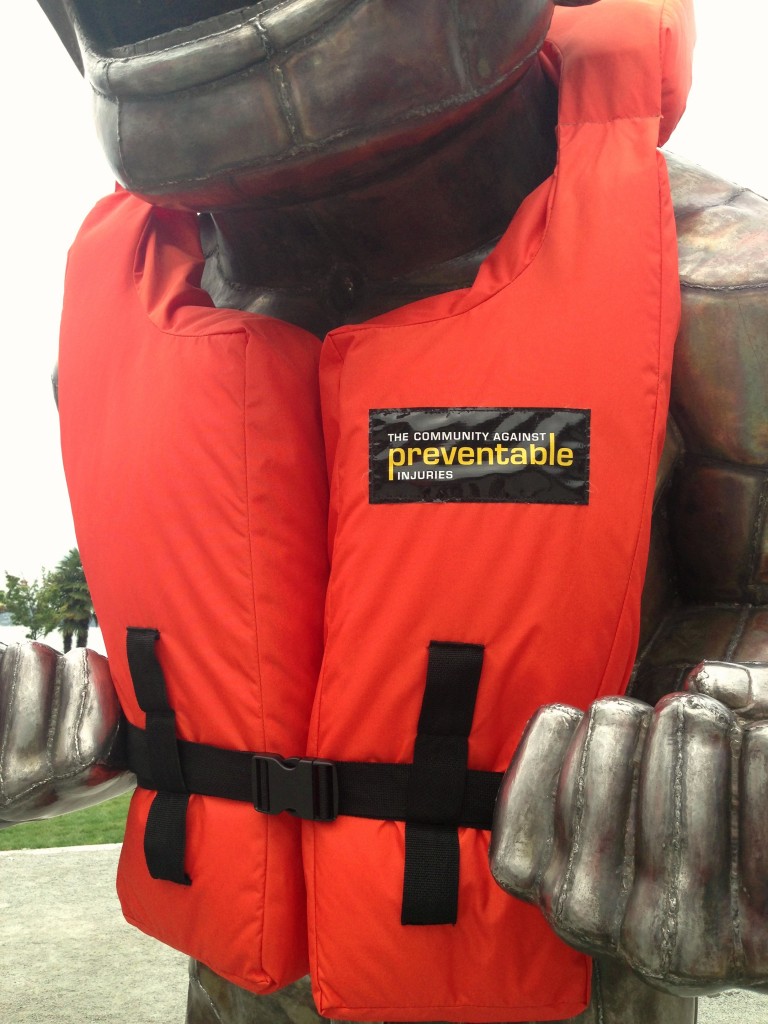 Upon closer inspection, we discovered that it was a public service announcement!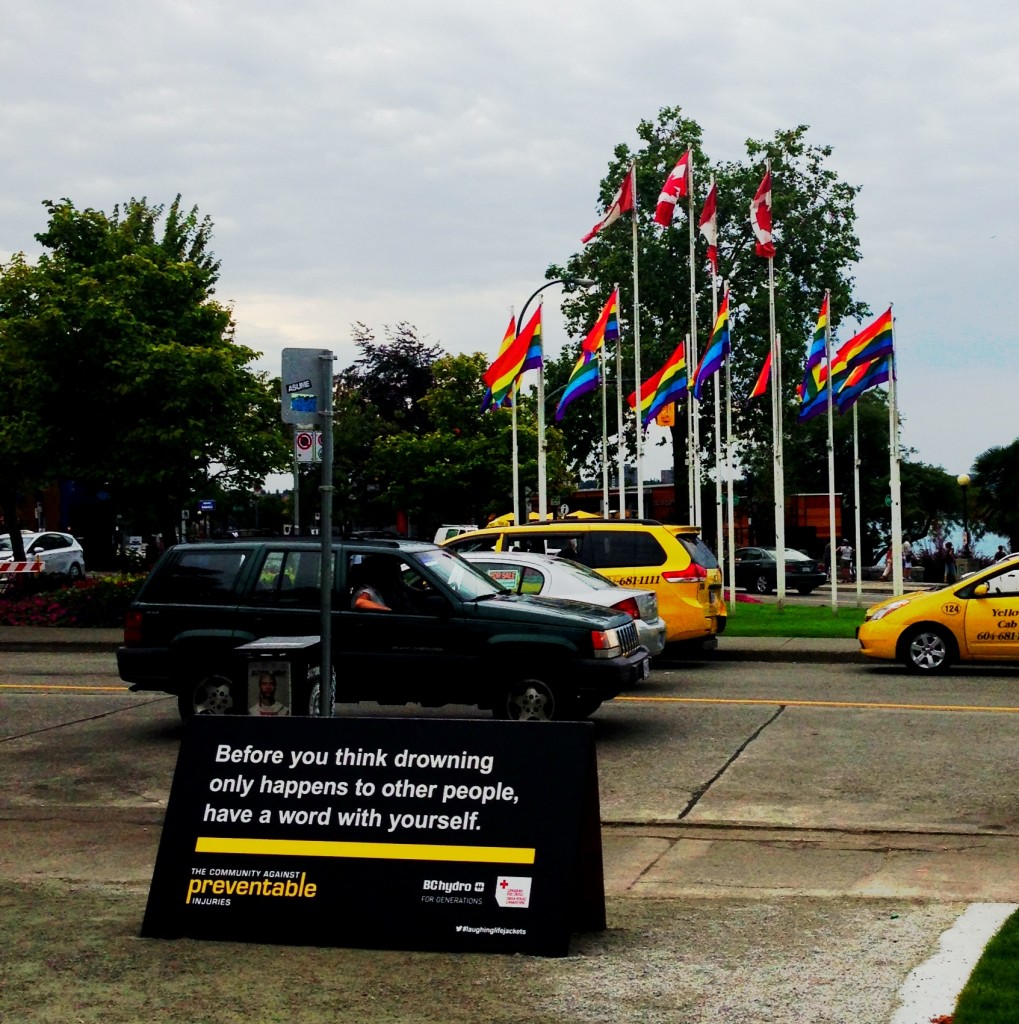 I would certainly go back to Vancouver just to try eating at all the places that I missed. I can imagine that I would be outdoorsy if I lived there full time but until I can visit again, I'll just keep dreaming about that bourbon bacon doughnut 🙂
Granville Public Market at Granville Island
Wildebeest
120 West Hastings Street
Vancouver, BC
(604) 687-6880
Cartems Donuterie
408 Carrall Street
Vancouver, BC
(604) 671-6015
Bao Bei
163 Keefer Street
Vancouver, BC
(604) 688-0876
Cheers!
MXM